Bon Appétit - Cooking and Food Anime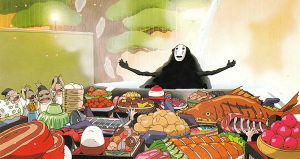 Cooking has been a popular theme in merchandising and media throughout history. We love our pretend ovens, cooking games, cooking TV shows, cooking movies...pretty much everything except for real cooking! What a chore. Don't worry though, everyone in these cooking anime LOVES cooking so we can just leave it to them. Oh and also listed are anime about food. But everyone loves food. Nothing to be said about that.
Come check out 15 of the most popular cooking and food anime!
---
---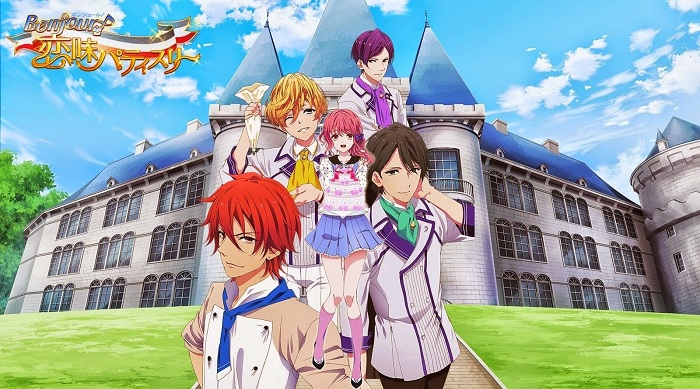 Full of bishies and sweet pastries, Bonjour♪Koiaji Pâtisserie is a girl's guilty pleasure. The main character, Sayuri Haruno, enrolls in an elite confectionary academy and is surrounded by many unique and charming young men who aspire to be pastry chefs, too. If you enjoy watching handsome guys making beautiful, mouthwatering pastries, then this cooking anime's for you!


---
---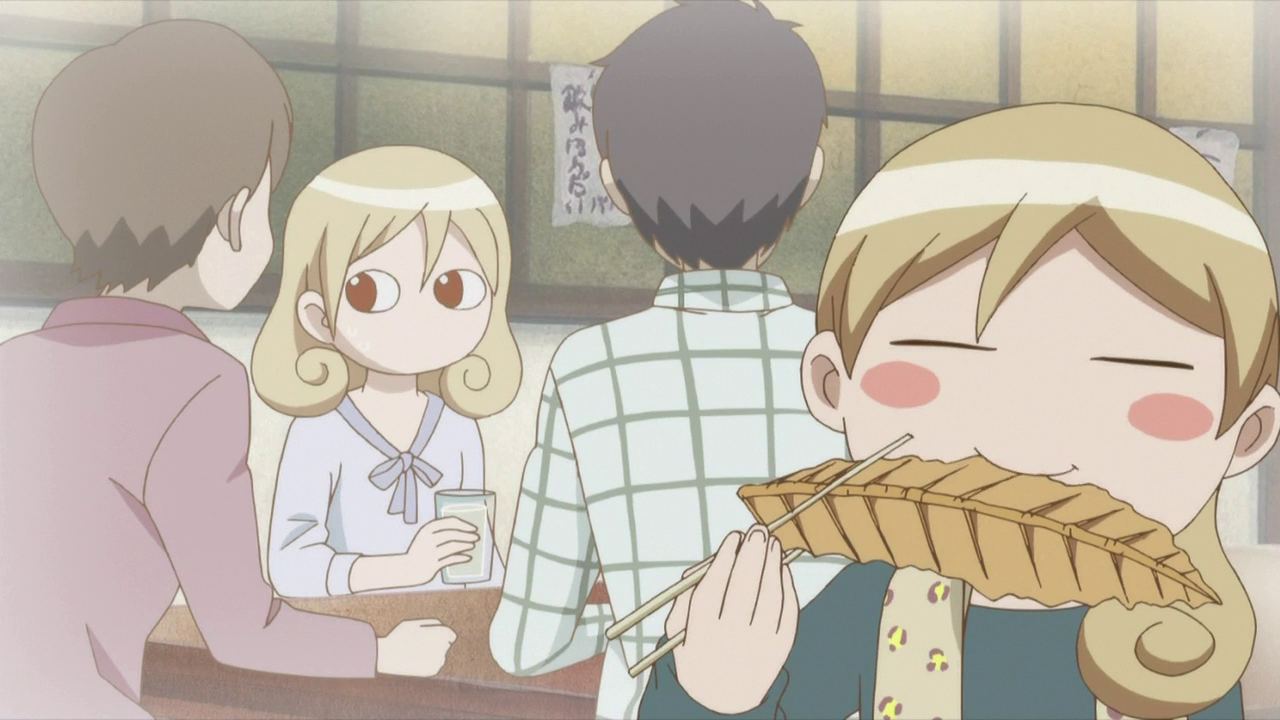 Wakako, who always dines alone after work, introduces viewers to the fine points of eating Japanese bar food and the drinks you pair with them, something that isn't covered as much in other anime aimed towards people of all ages.


---
---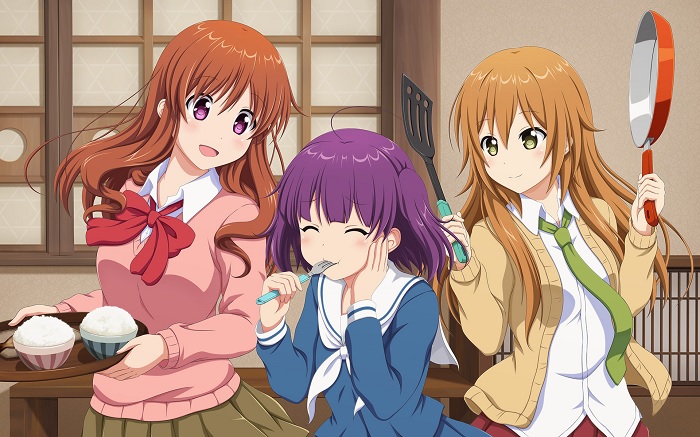 Koufuku Graffiti is a sweet and heart-warming anime about finding friendship through food, starring the main character Ryou Machiko. Full of moe and delicious foods, if you love cutesy anime, be sure to check this one out.


---
---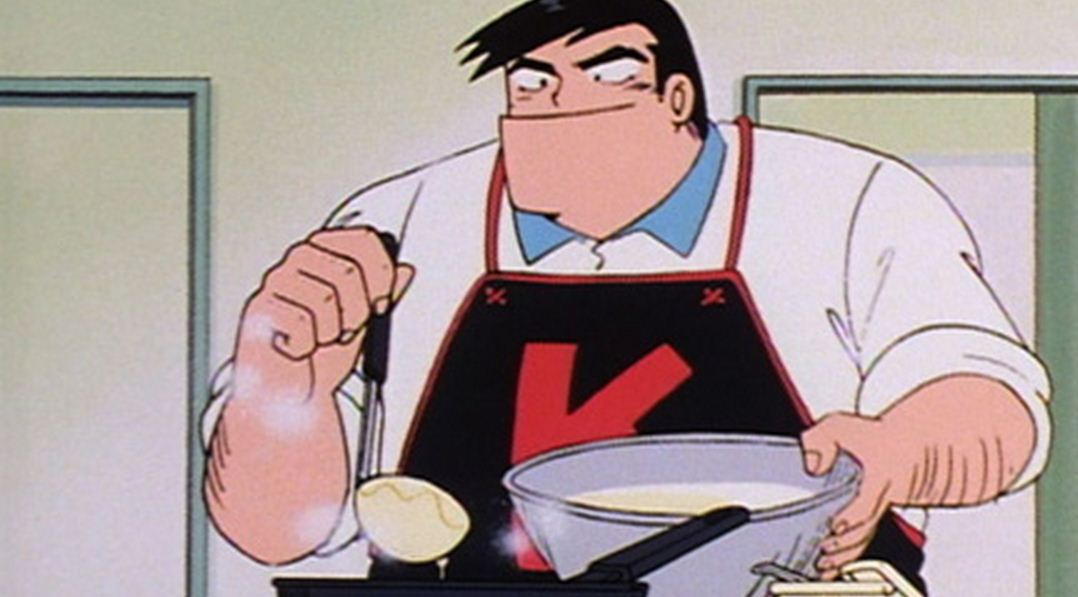 Based on one of the longest running manga series in Japan, Cooking Papa is all about a big, manly guy who's not only a great employee but a genius cook! But for some reason, he never takes credit, always letting people assume that his wife (who can't cook very well, by the way) is the one making the delicious dishes!


---
---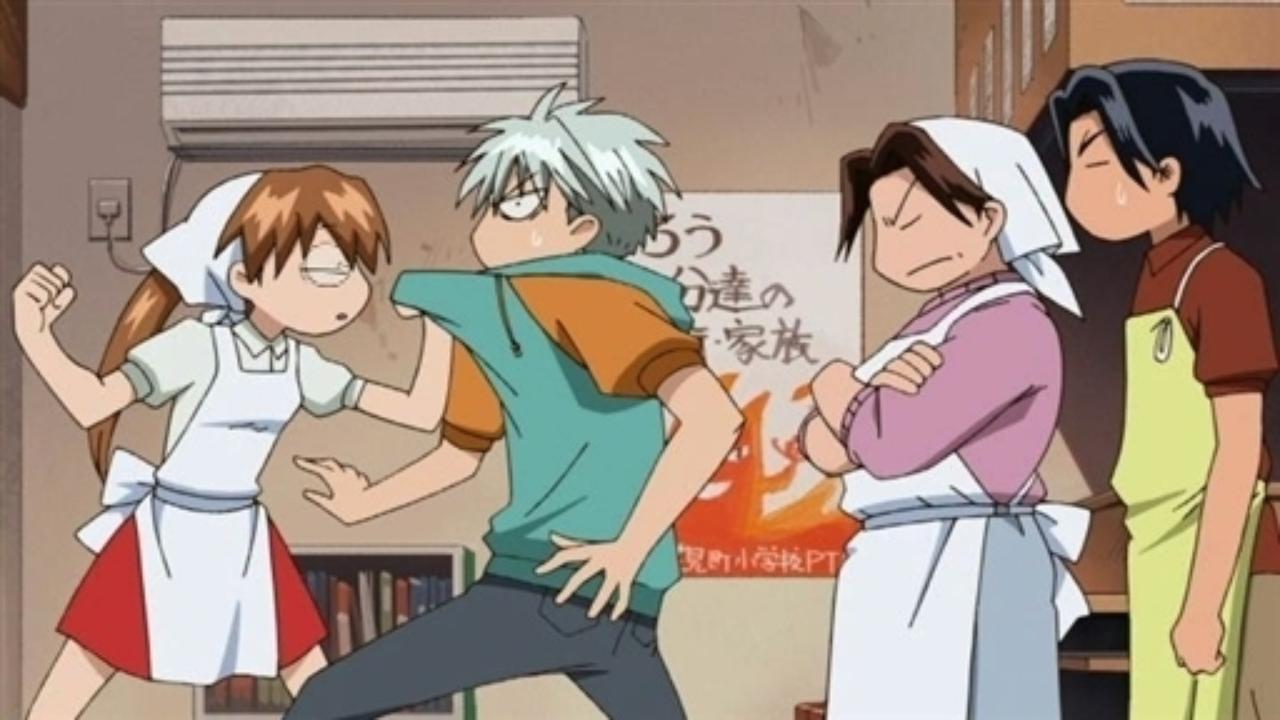 Miki delivers ramen at her parents' noodle shop, and her arch-rival Megumi delivers bread for the bakery right across the street! The two are highly competitive and take their jobs seriously, leading to some serious fights, all over food!


---
---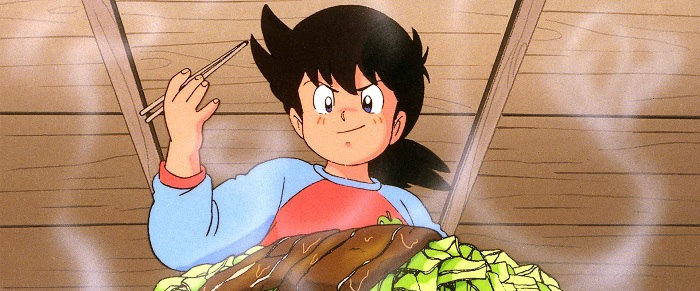 Youichi Ajiyoshi helps his mother prepare delicious meals in a restaurant, and Ajiyoushi catches the eye (or mouth!) of one of the most famous food critics in Japan. Ajiyoushi is invited to a competition to fight for the title of best chef. From skillfully made dishes to professional cooking skills, Mister Ajikko is one of the classic cooking anime series in the industry, perfect for those who love competitive cooking events.


---
---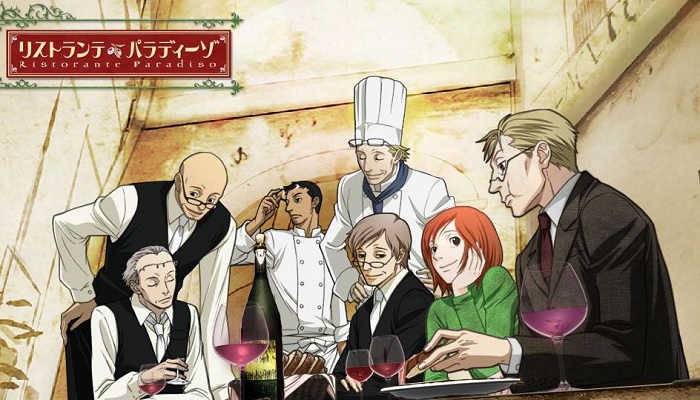 Whip up a cup of romance and elegance with a dash of warmth, and you get Ristorante Paradiso. This slice-of-life anime series features the main character, Nicoletta, who wants revenge on her mother for leaving when she was a young girl. When Nicoletta enters a mysterious, unique restaurant full of older gentlemen, she's captivated by the sophistication of the Italian life she witnesses and finds that her desire for vengeance slowly fades away. She also goes on a mission to learn cooking. This fancy josei anime series is a must-see for those who crave a more mature storyline and elegant cuisine.


---
---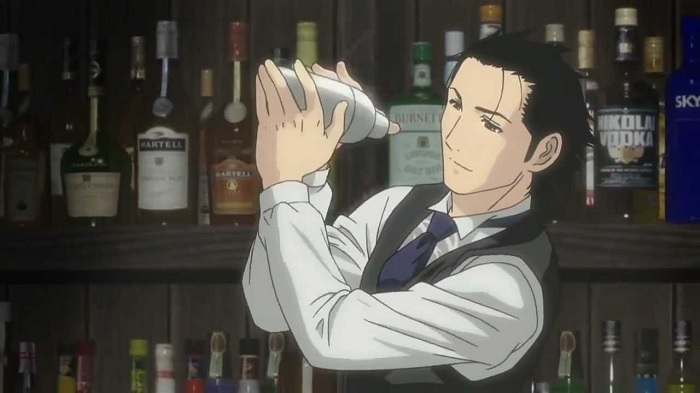 Let's wind down with a drink from the talented Ryuu Sakakura! Although this doesn't have to deal with food directly, drinks are also part of enjoying a meal, and Ryuu does a brilliant job of creating unique beverages for his clients. He's also a friendly bartender who listens to his customers' troubles. If you prefer a more mature anime that also appreciates the art of creating beverages that excite people's tastebuds, Bartender is a must-see anime to add to your list.


---
---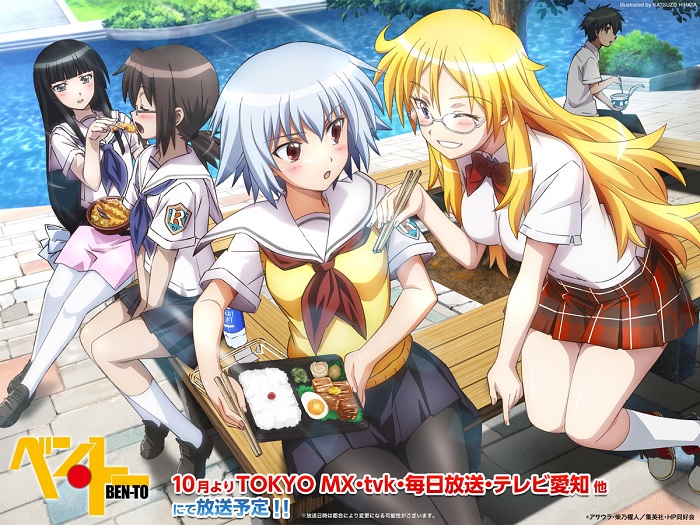 Everyone knows those deliciously packed lunch bentos that have become super popular around the world, right? Well, imagine having a battle over bentos! That's what Ben-To is all about. Meet Satou You, the main protaganist. He's a normal teenage boy who loves video games. But, one day, he passes out in the grocery store and wakes up to discover that there's a game where students fight over half-priced bentos. Interested, Satou joins in the battle and aims to become the top fighter. Funny, out-of-the-(bento)-box, and exciting, this anime is an interesting one to watch when you want a good laugh and lots of tasty, discounted bento lunch boxes.


---
---
Taking place during the Era of Cooking Wars in 19th century China (which only occurs in the anime!), Chuuka Ichiban! is about Liu Mao Hsing who dreams of becoming the Master Chef at his late mother's restaurant and a legendary chef. He travels around China to learn more about different ways of cooking to expand his knowledge and achieve his goals. From adventure to cooking, this classic anime has it all, so foodies will enjoy watching Chuuka Ichiban!


---
---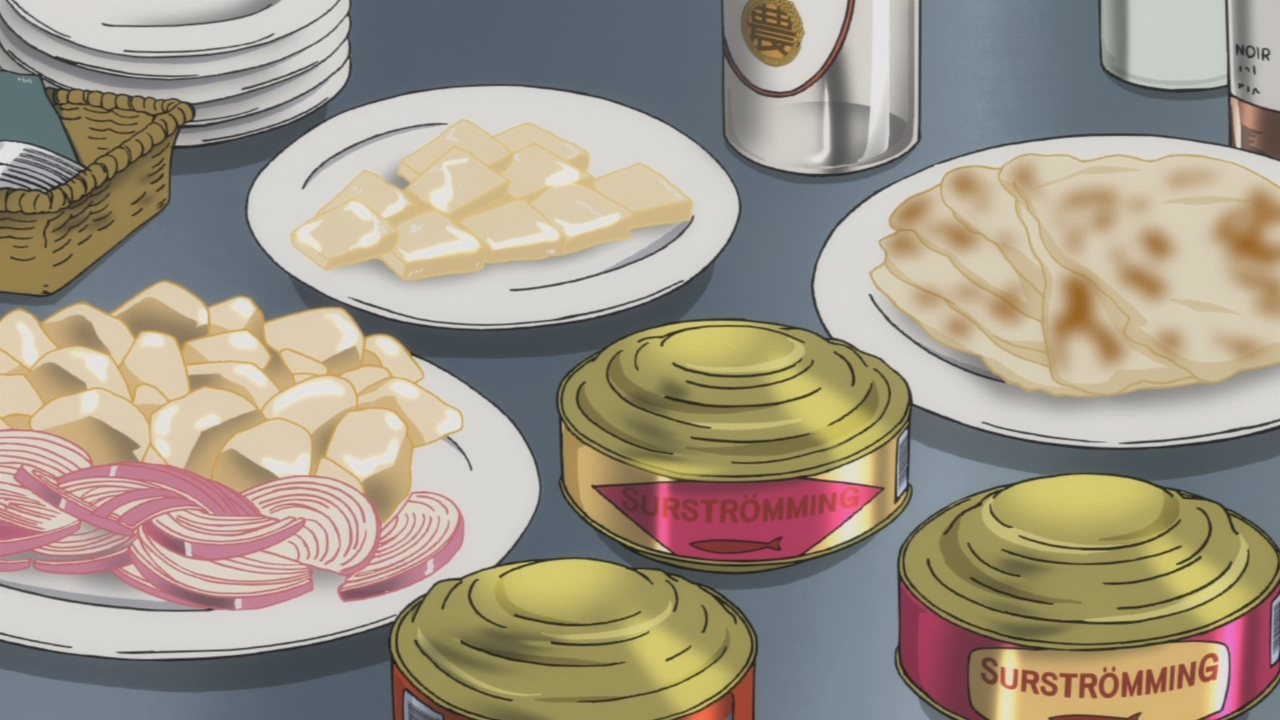 That's right, the anime famously about bacteria also features on this list of cooking anime! Why? The bacteria discussed in the show play major parts in creating the foods we love, from cheese to wine, to stinky preserved fish!


---
---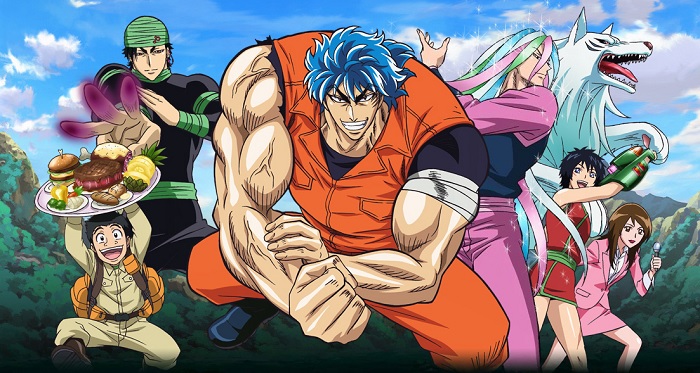 Food and fighting all in one? In Toriko, that's what you'll get! Toriko is a food investigator or hunter who sets out on a journey to find the most unique and unknown ingredients around the world. Accompanied by his partner, Komatsu, who is a skilled chef, Toriko is often hired by restaurants to get the rarest ingredients. He ends up fighting fearsome monsters to use in dishes he creates as well to achieve his dream of the Lifetime Full Course Menu.


---
---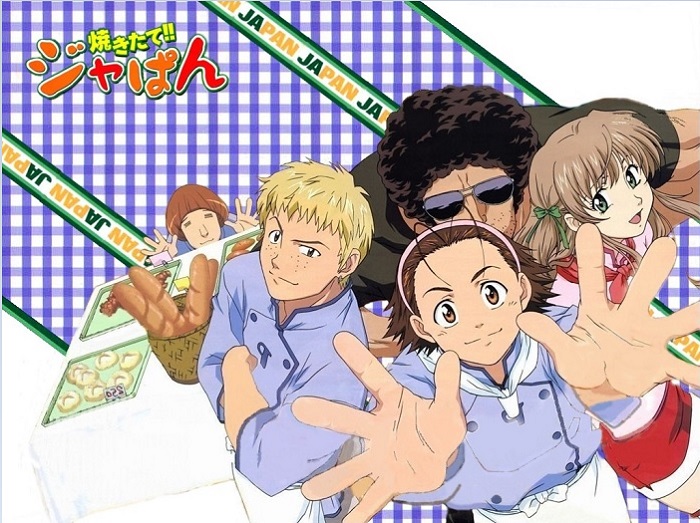 Who said bread was bad? Certainly not Kazuma Azuma! Kazuma is a bread-obsessed teenage boy and has the special power known as "Solar Hands," which allows Kazuma to produce natural heat from his hand and helps quicken the fermenting process when making bread dough. His dream is to make his Ja-pan the national bread of Japan, and he aims to get a spot in the most prestigious bread bakery – Pantasia. Simple, sweet, and full of bread making, Yakitate!! Japan is an uplifting, entertaining anime with tons of exaggerated, pseudo-orgasmic moments that you'll "loaf" watching.


---
---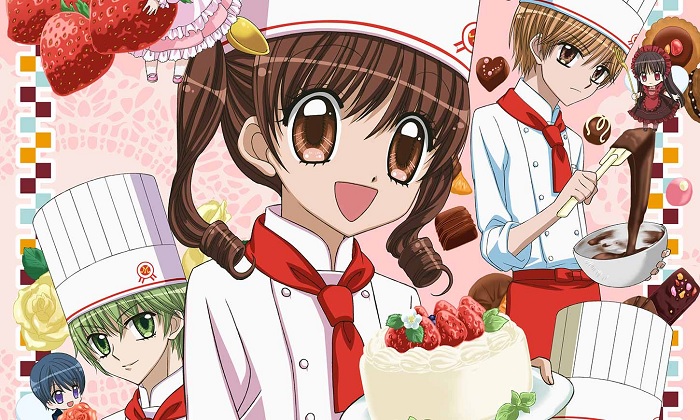 Cute, colorful, and sweet, Yume-iro Pâtissière is a lovely anime that focuses on Ichigo Amano, a young teenage girl who doesn't have any talents beside her excellent palate. Her grandmother, a pastry chef, inspired Ichigo to go to a pastry school and become a pastry chef. With tons of pastries presented throughout the anime, dessert lovers will enjoy the sugary sweets Yume-iro Pâtissière presents.


---
---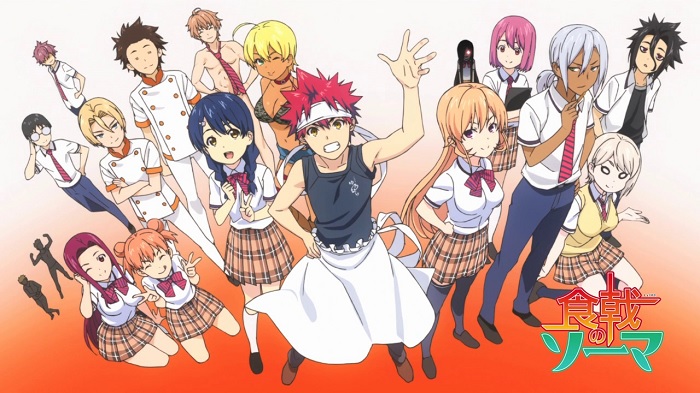 As one of the most popular cooking anime series out there, Shokugeki no Souma is about a teenage boy, Souma Yukihira, who aims to be the top student chef in Tootsuki Culinary Academy. The academy is known for its food wars, which are cooking challenges where students go against each other and showcase their skills. From the intense cooking challenges to incredibly scrumptious food dishes, you'll get into the fun, competitive spirit in the Iron-Chef-like anime series. Shokugeki no Souma is known for its elaborate foodgasms, so there's also plenty of fanservice for you to indulge in.


---
If you love hilarious and heartwarming anime series and love the excitement of cooking competitions and adventures, any of these cooking anime and food anime series should be added to your list.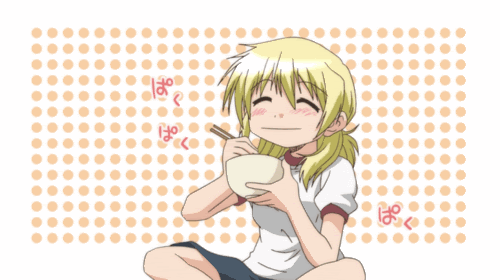 Happy munching!