TV (New)

Can you predict the Anime of the Season?
Register Team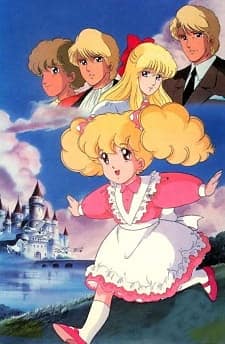 Lady Lady!!
Lynn lost her mother at the age of five and lives in with her father in England. Lynn's father is not able to be by her side all the time because of his busy schedule and Lynn is often left on her own. Despite having to endure the harsh loneliness, Lynn strives to protect her promise with her mother to become a strong and elegant lady. (Source: ANN)
Theme:
Historical
Demographic:
Shoujo
TV -
Oct 21, 1987, 19:30 (JST)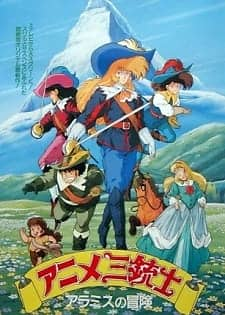 Anime Sanjuushi
In 1625, the young D'Artagnan leaves his village in Gascony to embark for Paris with his grandparents' blessings, taking only his father's sword and a letter of introduction. Seeking audience with Tréville, Captain of the Musketeers of the Guard and his late father's comrade, the poor nobleman aims to become a great hero in the service of King Louis XIII. The young adventurer is astonished by the massive size of Paris, but also overwhelmed. He wanders the city streets, befriending a young orphan named Jean. However, he also ends up offending three of the Musketeers of the Guard: Porthos, Aramis, and Athos. Confronted by the Parisian guards over their illegal dueling, D'Artagnan and the Musketeers fend off five of Cardinal Richelieu's soldiers, and the four of them quickly become friends. The four new comrades set off to stop the Cardinal from starting war between England and France, and protect the image of Queen Anne d'Autriche, the wife of Louis XIII. But what will be the cost of their efforts? [Written by MAL Rewrite]
Theme:
Historical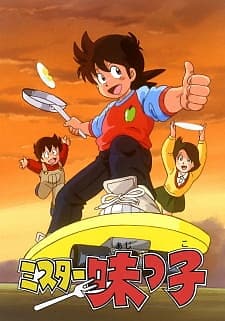 Mister Ajikko
Ajiyoshi Yoichi is a culinary prodigy who manages the eating house together with his mother. One day, Murata Genjiro appears in the eating house and is surprised at the delicious taste and delicate culinary skills of the katsu-don prepared by Youichi. Subsequently, Youichi is being invited to the Aji-oh Building in which he is involved in a spaghetti match with the in-house Italian chef, Marui. Youichi's novel culinary ideas, coupled with his enthusiasm of serving the best for his guests, allow him to defeat Marui in the match. From then on, Youichi begins to compete with other rivals in the race for the best tastes and dishes. (Source: ANN)
Demographic:
Shounen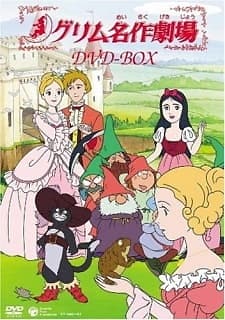 Grimm Meisaku Gekijou
The series consists of mostly stand-alone episodes which retell different fairy or folk tales. Despite the title, they are not all based on fairy tales collected by the Grimm Brothers.
Demographic:
Kids
Licensors:
Discotek Media,Saban Entertainment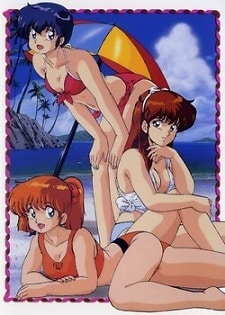 Cream Lemon: Lemon Angel
Franchise combining a real life idol trio and limited animation short stories, with their cartoon alter egos thrown into various bizarre and generally sexual situations. (Source: AniDB)
Theme:
Music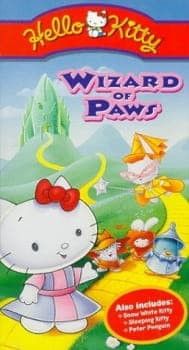 Sanrio Anime Sekai Meisaku Gekijou
Hello Kitty and other Sanrio characters star in adaptations of various spoof famous stories. Each episode contains two stories. The series presents itself as a stage plays. And the characters are actors in the story (eg. Cat Wars is a spoof of the Star Wars story). You, the viewer, is meant to be as one of the people in the audience.
Demographic:
Kids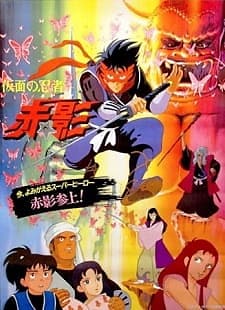 Kamen no Ninja Akakage
Red Shadow, created by Mitsuteru Yokoyama, is a ninja who wears a red-and-black costume and a stylized red mask. His adventures take place in Feudal Japan, and he and his ninja sidekicks Aokage and Shirokage fight evil warlords, wizards and daikaiju using modern high-tech gadgetry (a blatant oddity in a period setting). (Source: Wikipedia)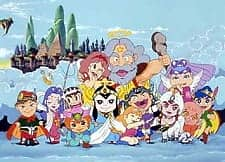 Bikkuriman
In a world divided between angels and evil creatures, only the young hero Yamato Shintei has the power to defeat the demons...
TV -
Oct 11, 1987, 08:30 (JST)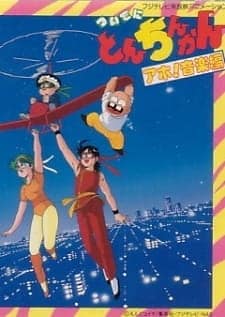 Tsuideni Tonchinkan
Based on the same name gag manga by Endo Koichi. A gang decides to play at burglary without the knowledge of their schoolmates, each masquerading at different times as the master thief Tonchinkan. (Source: ANN)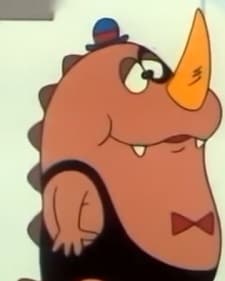 Oraa Guzura Dado (1987)
Remake of the first series. When Mt. Bikkura erupts a huge egg one day, a chubby little dinosaur name Guzura hatches out of it. The series follows his misadventures as he interacts with humans as well as other animals and creatures
Demographic:
Kids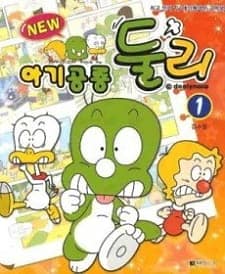 Agigongryong Doolie
The story of a baby dinosaur in modern day South Korea.
Demographic:
Kids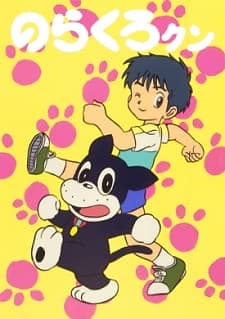 Norakuro-kun
October, 1987, Autumn. In Suganami, Tokyo, there lives the Kinoshita family whereby the father draws very little pay out of his job as an ordinary salaryman. In order to cover expenses, he decides to let out the second floor of their apartment to earn additional rental income. One day, an obstinate-looking eldery dog, accompanied by a younger boy-dog, came knocking on their doors. The eldery dog addresses himself as Norayama Kuroyoshi and introduces his grandson as Norakuro. The former wants to open a detective agency and intends to rent the unit for their office. He will be the president of the investigative bureau while Norakuro-kun will be the director. He will also recruit one of the Kinoshita's sons, Keita-kun, as his employee and their advisor will be the girl-next-door, a high school student by the name of Rika Sawaguchi. On the third day since the official opening of the office, the telephone rang, a signal of a new case. (Source: ANN)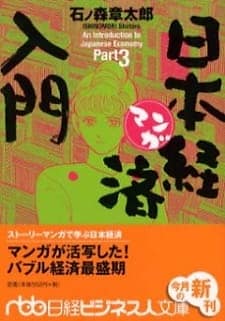 Manga Nihon Keizai Nyuumon
Depiction of Japan's economy, based on Shoutarou Ishinomori's epynomous manga.
Theme:
Historical
Demographic:
Seinen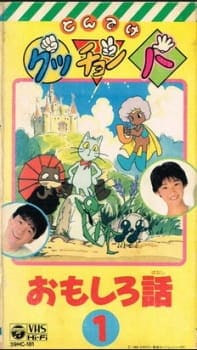 Gutchonpa Omoshiro Hanashi
A short anime that aired during the children's variety program Tondeke Gutchonpa. This one focused on telling funny stories.
Demographic:
Kids
Movie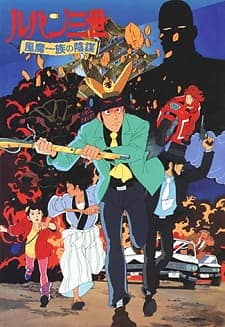 Lupin III: Fuuma Ichizoku no Inbou
Goemon's wedding to Murasaki Inabe, daughter of a samurai clan's leader, is interrupted when the Fuma ninjas attack, kidnapping the bride-to-be and demanding her family's ancient treasure as ransom. Lupin, Jigen, Goemon and Fujiko work together once again to try to save Murasaki and get to the treasure before the Fuma can steal it. (Source: ANN)
Demographic:
Seinen
Licensors:
AnimEigo,Discotek Media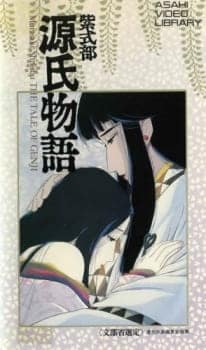 Genji Monogatari
Based on the literary work of Shikibu Murasaki, Genji Monogatari is a story of the Emperor's second son born by a courtier. Made a commoner, he served as a retainer to the court.
Theme:
Historical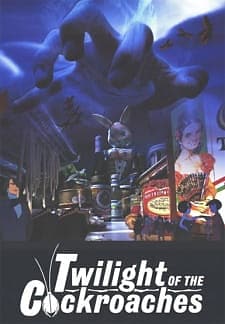 Gokiburi-tachi no Tasogare
Hybrid film with animated cockroaches interacting with live-action actors. In a trashy bachelor pad lived a colony of roaches who were able to roam freely for food or for games. Because of the homeowner being gentle with the roaches, they have no fear of traps, spray, or being stepped on. However when the homeowner starts bringing over a woman over, life starts to change for the roaches who are already living an easy life. (Source: ANN)
Theme:
Military
Licensor:
Discotek Media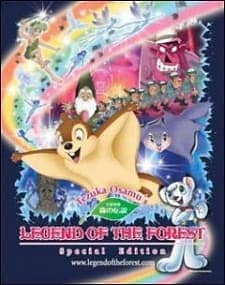 Mori no Densetsu
A tranquil forest and all of its residents must face the destruction of man. A squirrel, born and raised in the forrest, fights to defend his home and faces trials and adversities along the way. (Source: ANN)
Theme:
Music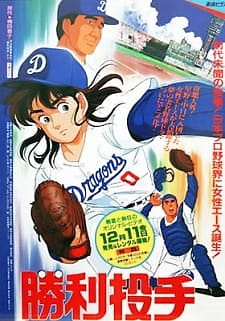 Shouri Toushu
Baseball coach Hoshiyama offers a chance to turn professional to Katsumi Kunimasa, a star member of the student squad that won the summer tournament. The young girl becomes a star pitcher for the Chunchi Dragons (conveniently, the team her father owns), and, after a year of triumphs, she leads them to victory in the national championships at the legendary Koshien Stadium. Based on the manga by Noriko Umeda, this anime may be compared to the other girl-playing baseball story "Song of the Baseball Enthusiasts". The Dragons team members are all based on the real-life team, though their opponents are fictional. At the time, the real-life Hoshiyama was a commentator, but fact was eventually true to fiction and he became the manager for the real-life Dragons. (Source: The Anime Encyclopedia)
Special
Hitomi no Naka no Shounen: Juugo Shounen Hyouryuuki
A two-week summer vacation has turned out to be a long struggle for survival. The Story of 15 Boys is based on "Deux Ans de Vacances," a unique masterpiece and the only novel that Jules Verne wrote especially for children. Now this story has been animated through the use of leading-edge techniques. A drifting sailboat carrying 15 boys is overtaken by a storm and cast ashore on a desert island, where the fifteen boys begin their struggle. Their tough days-full of danger, thrills and fear-drive the boys to distress at times, but also shape them into strong independent people. The boys' extraordinary experiences on the island will bring to all young viewers the excitement that they always dream of experiencing themselves. (Source: Official Website)
Theme:
Historical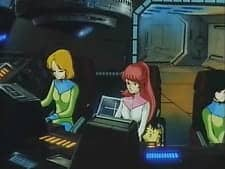 Saint Elmo: Hikari no Raihousha
Inside Mercury, Japan builds a large-sized solar space power plant. The plant supports Earth with its large solar energy supply but suddenly there is an abnormality at the Saint Elmo plant. To pinpoint the problem, Earth sends several technicians to fix it. (Source: Wikipedia)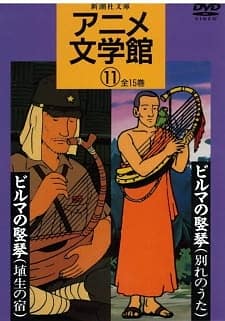 Seishun Anime Zenshuu Specials
Two episode, adaptations of Masao Kume's Student Days and Saneatsu Mushanokoji's The Friend Who Didn't Believe in Friendship, were not broadcast in the original run, appearing instead as two "specials" on TV Asahi the following year. (Source: The Anime Encyclopedia)
Theme:
Historical