Counting down the top 20 anime of 2011 by their MAL scores as of the date of publication. The criteria are the anime must have started airing in 2011 and any DVD special episodes have been discounted.
---
Top 20 to 11
---
---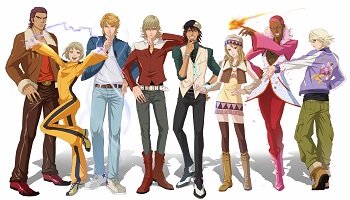 MAL Rated 8.14, Ranked #368
Aired Spring 2011
Produced by Sunrise
Watch on Hulu, Viz

Set in Sternbild City, where the super-powered humans called NEXT live, two heroes are forced to work together and solve various cases.


---
---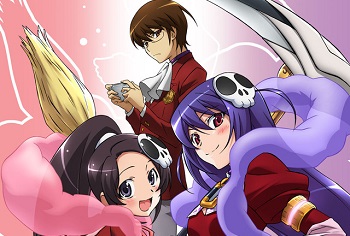 MAL Rated 8.15, Ranked #352
Aired Spring 2011
Produced by Manglobe
Watch on Crunchyroll, Hulu

The adventures of Keima Katsuragi are still ongoing, but this time Elsie's friend and a demon Haqua join his forces. If you enjoyed the first season of this harem anime, then keep in mind that this one is considered to be just as entertaining as the prequel.


---
---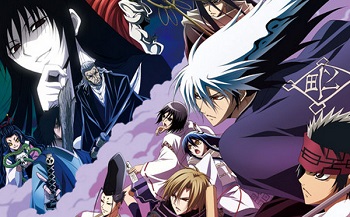 MAL Rated 8.17, Ranked #334
Aired Summer 2011
Produced by Studio Deen
Watch on Hulu, Viz

The second season continues to follow Nura Rikuo and his fight against the evil youkai. This time the enemy is even stronger than before!


---
---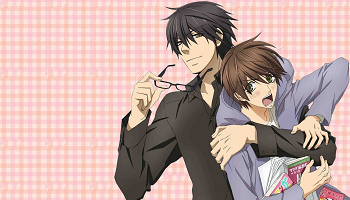 MAL Rated 8.17, Ranked #336
Aired Spring 2011
Produced by Studio Deen
Watch on Crunchyroll

One of the most popular BL anime out there, Sekaiichi Hatsukoi follows the love story between Onodera Ritsu and his boss, including some other really cute yaoi pairs.


---
---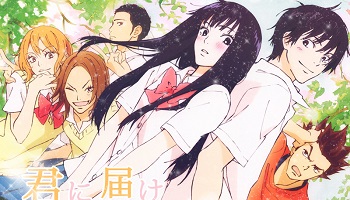 MAL Rated 8.20, Ranked #304
Aired Winter 2011
Produced by Production I.G.
Watch on Crunchyroll, Hulu

Sawako Kuronuma is still fighting her shyness even though she has finally made some friends. However, it seems that she and Kazehaya will face some problems once again.


---
---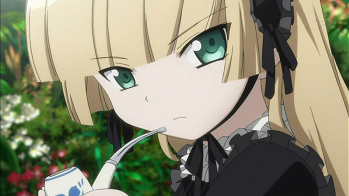 MAL Rated 8.24, Ranked #257
Aired Winter 2011
Produced by Bones
Watch on AnimeLab

Victorique de Blois may look like a cute blonde doll, but there is more to her than meets the eye. She is a genius who loves solving crimes. She meets Kazuya, a Japanese student who attends the same school as her and the two of them forge an unlikely friendship and go on missions to solve various supernatural cases.


---
---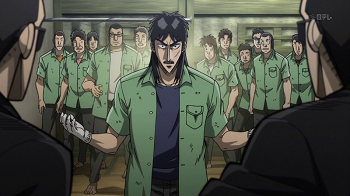 MAL Rated 8.30, Ranked #211
Aired Spring 2011
Produced by Madhouse
Watch on Crunchyroll, Hulu

The second season of Gyakkyou Burai Kaiji follows Kaiji Itou as he struggles to gamble his way out of the miserable situation he finds himself in yet again. This time he is put to work in a forced labor camp where he is expected to be a slave for 15 years. Is he going to endure it, or escape?


---
---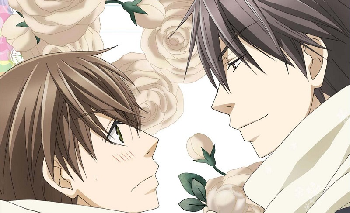 MAL Rated 8.34, Ranked #192
Aired Fall 2011
Produced by Studio Deen
Watch on Crunchyroll

The sequel to the exciting BL anime continues to follow the relationship between Onodera Ritsu and his boss. Even though it started airing only five months after the first season, the sequel has managed to become even more popular.


---
---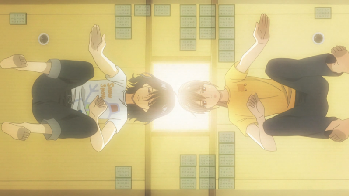 MAL Rated 8.34, Ranked #186
Aired Fall 2011
Produced by Madhouse
Watch on Crunchyroll

Chihaya Ayase's life changes when she meets talented karuta player Arata Wataya who inspires her to aim to become Japan's best player.
---
---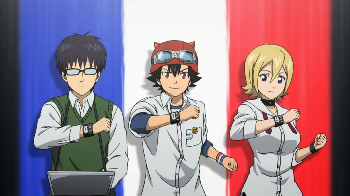 MAL Rated 8.37, Ranked #174
Aired Spring 2011
Produced by Tatsunoko Production
Watch on Crunchyroll

A breezy comedy in a school setting that has a similar feel to Gintama; SKET Dance is about the Living Assistance Club and their mission to help students with their problems, no matter how small!


---
Top 10 to 2
---
---
Nichijou follows the daily lives of three girls - Mio Naganohara, Yuuko Aioi and Mai Minakami. Their lives become even more exciting when they meet the genius girl Hakase Shinonome who makes robots. Quirky, clever, amazingly animated, very funny, and brilliant GIFs.
Watch on AnimeLab


---
---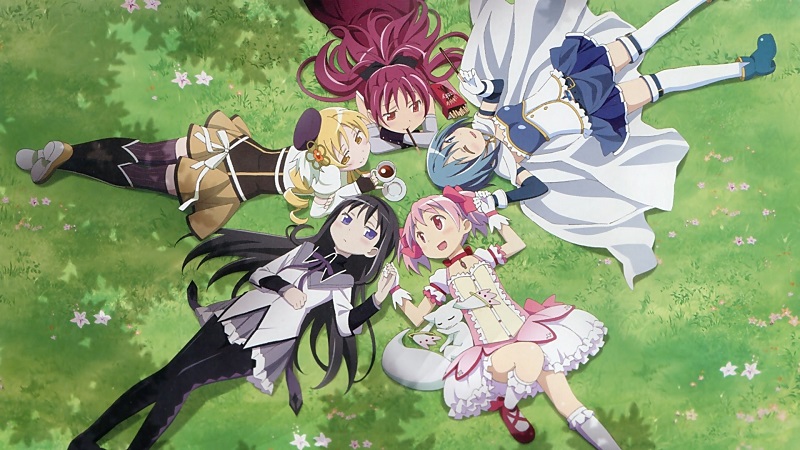 This anime surprised many who had expected a mediocre fantasy show about moe girls. Well, they weren't wrong about there being cute girls, but that isn't the reason this anime is a highlight among all the shows released in 2011. With outstanding visuals, Mahou Shoujo Madoka★Magica is a dark tale of magic, friendship and sacrifice that everyone should check out.
Watch on Crunchyroll, Hulu, AnimeLab


---
---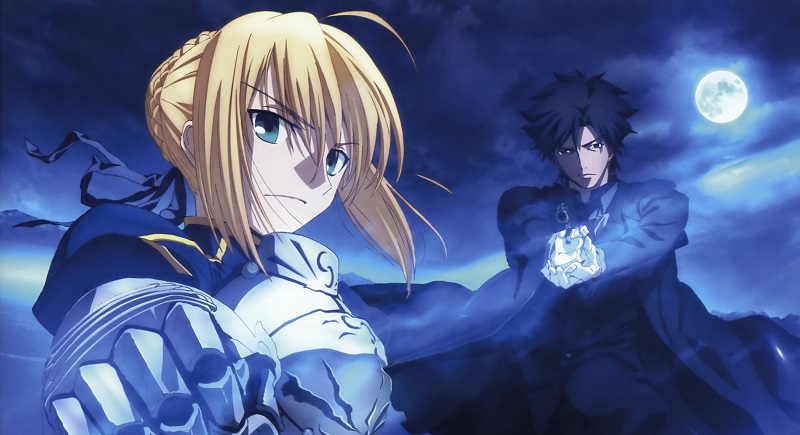 Taking place 10 years prior to Fate/stay night, the anime is about the Fourth Holy Grail War and the powerful master/servant pairs that participate in it. The anime features an intriguing insight into morality and is famous for its action scenes.
Watch on Crunchyroll, Hulu, AnimeLab


---
---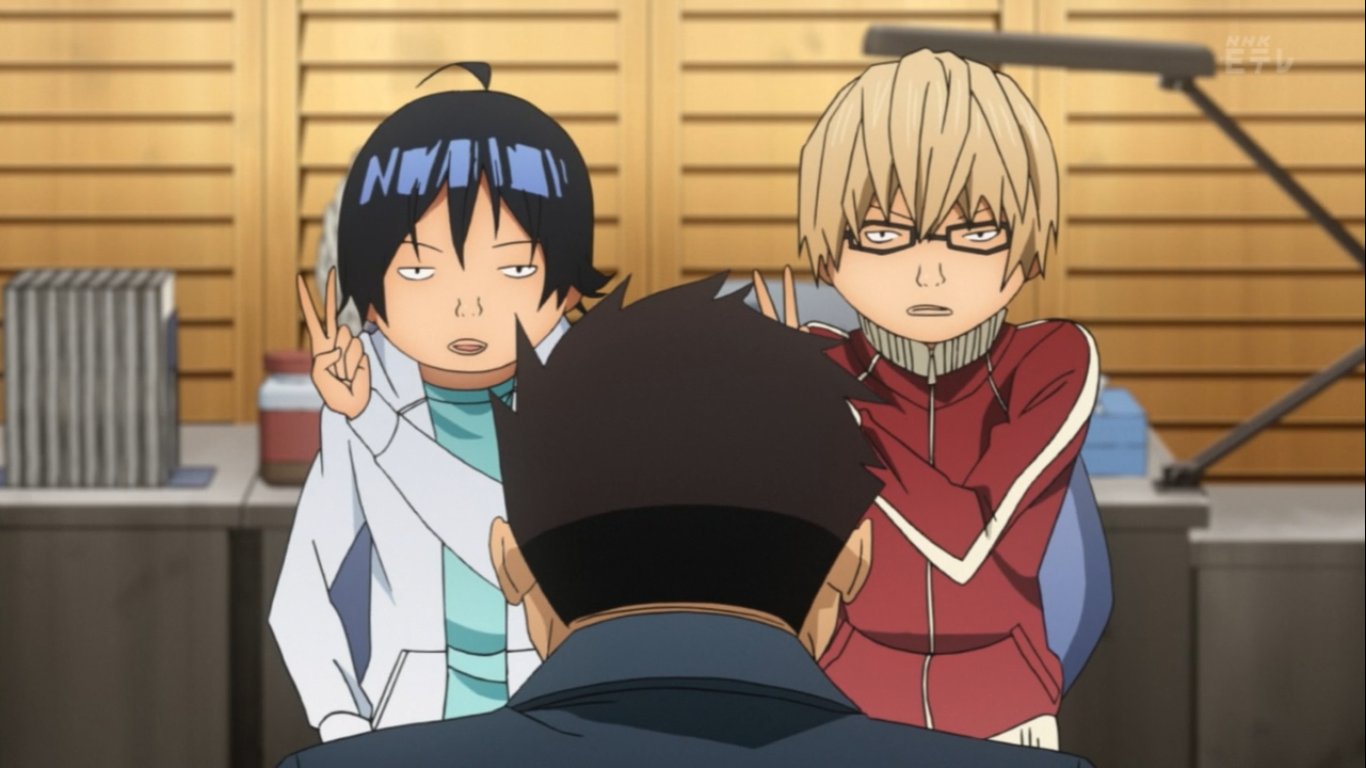 A series where the 2nd season is more highly rated than the firstjQuery22308368271379766814_1466057226165 After achieving serialization of their manga, the 'Ashirogi Muto' team must now aim to maintain their position in Shounen Jack, as well as pushing for an anime adaptation to catapult them into greater success!
Watch on Hulu


---
---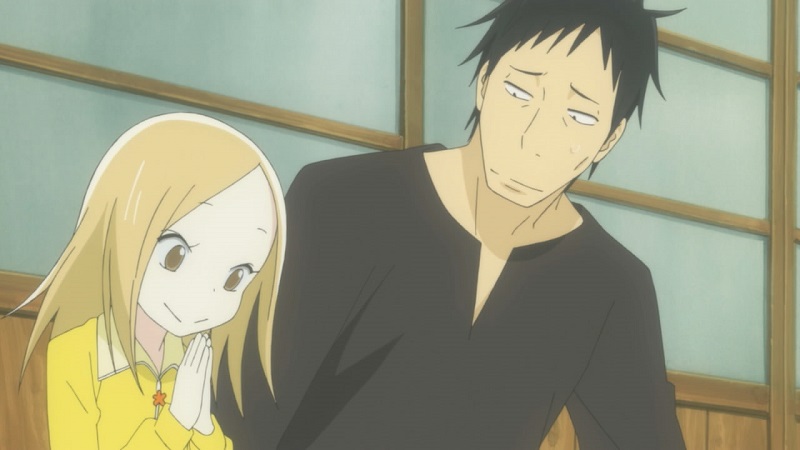 If you are looking for a sweet family and slice of life drama, then Usagi Drop is for you! Following a 30-year-old man and a small cousin whom he has adopted recently without any childcare experience, this anime is a heartwarming story about affection, kindness and family.
Watch on Crunchyroll, Hulu


---
---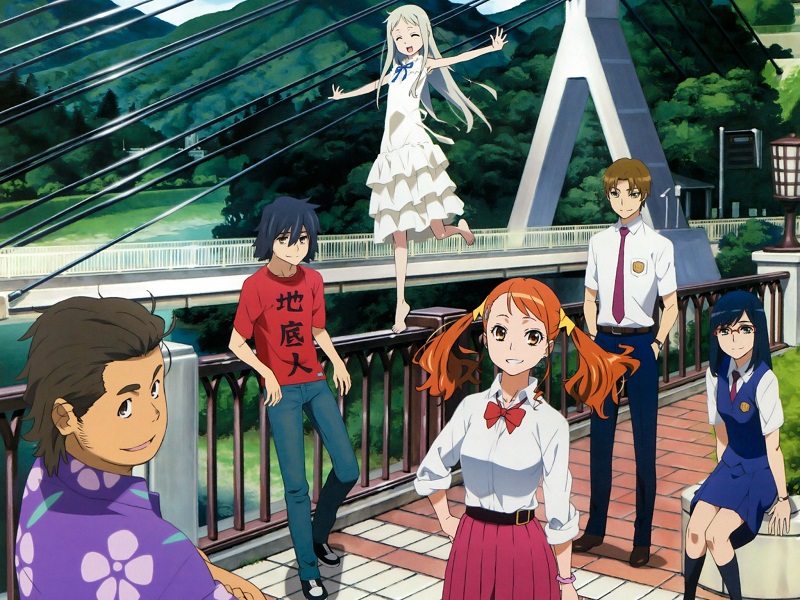 The #1 tearjerker of 2011, Anohana has touched many hearts deeply. Jinta Yadomi grows apart from his childhood friends when Menma, one of them, dies in accident. But what happens when her ghost appears and says that in order for her to move on, all of them must meet again? It is a story about childhood friends, their secrets, desires and the way they cope with death.
Watch on Crunchyroll, Hulu


---
---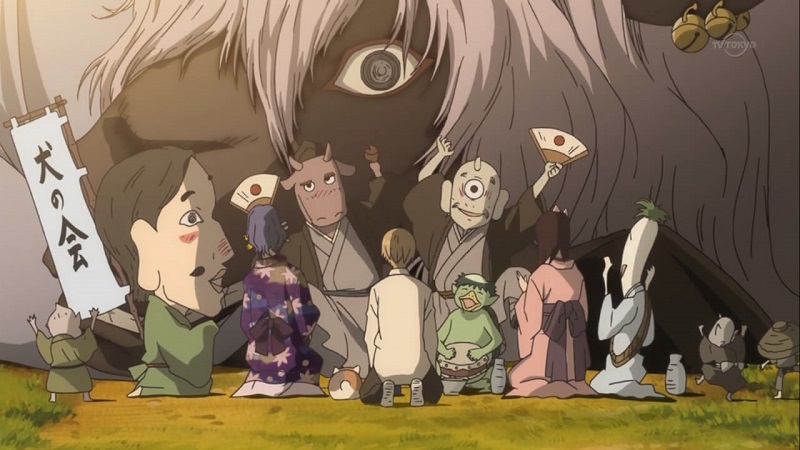 The third season of Natsume Yuujinchou has proven to be as good as the previous ones. Takashi Natsume continues to help lost youkai and release them from his famous "Book of Friends". He realizes that youkai, just like humans, can feel sorrow, pain and love; which enables him to treasure both the spiritual and human world.
Watch on Crunchyroll, Hulu


---
---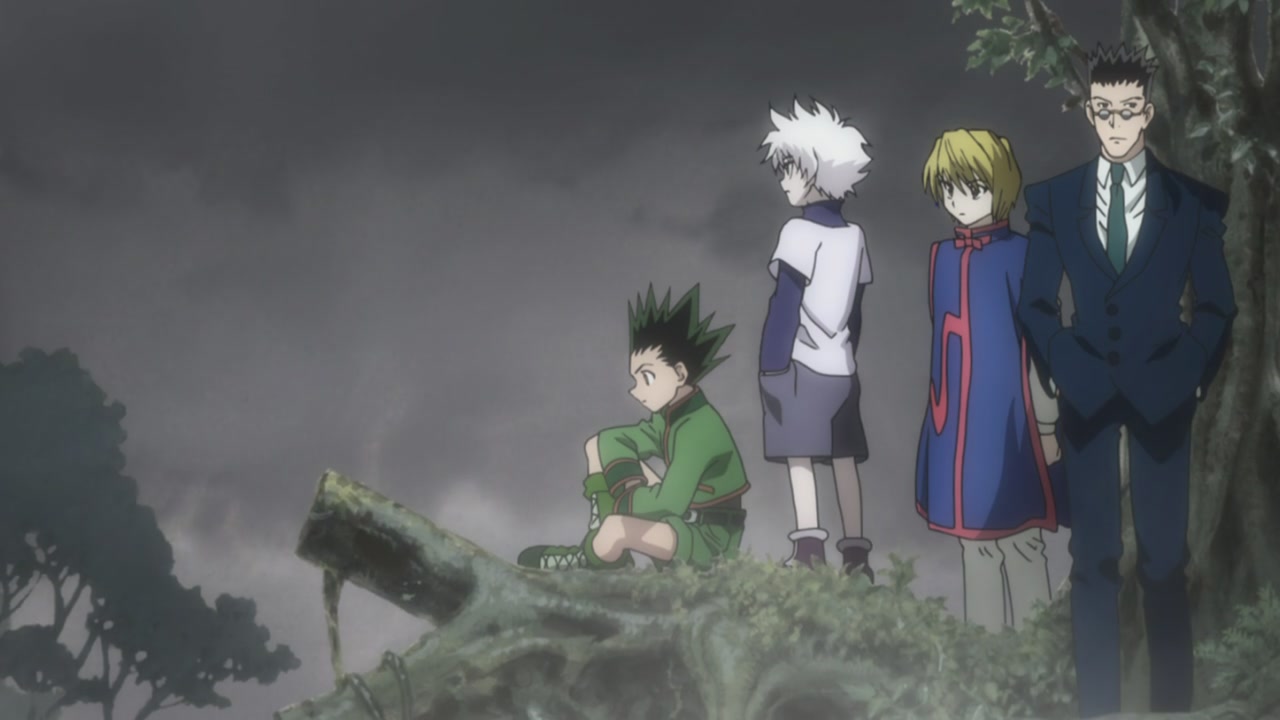 Hunter x Hunter is truly an outlier on MAL's Top Ranked anime list. Many are confounded by it's comparatively diminutive popularity in comparison to shows like Sword Art Online or Bleach given its similarly epic scope, shounen theme, and well, just how damn good it is. The story follows Gon Freecs who wants to become a powerful Hunter in order to find his missing father.
Watch on Crunchyroll


---
---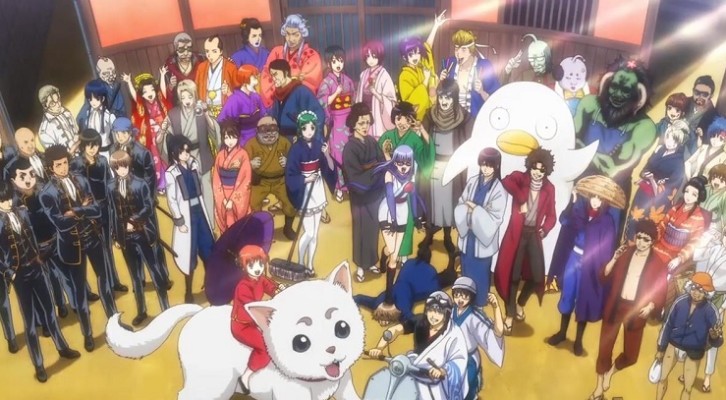 What more can you say about Gintama at this point? The series has 5 whole entries in the Top 10 of the best rated anime on MAL. The 2011 series is a continuation of the original anime which began broadcasting in 2006 about a bunch of freelancers who take on odd jobs to make ends meet. It's pointless to talk about plot when discussing Gintama, but what should always be mentioned is its over-the-top sense of humor and endearing cast of characters. And Elizabeth. Never forget about Elizabeth.
Watch on Crunchyroll


---
Top Anime of 2011
---
---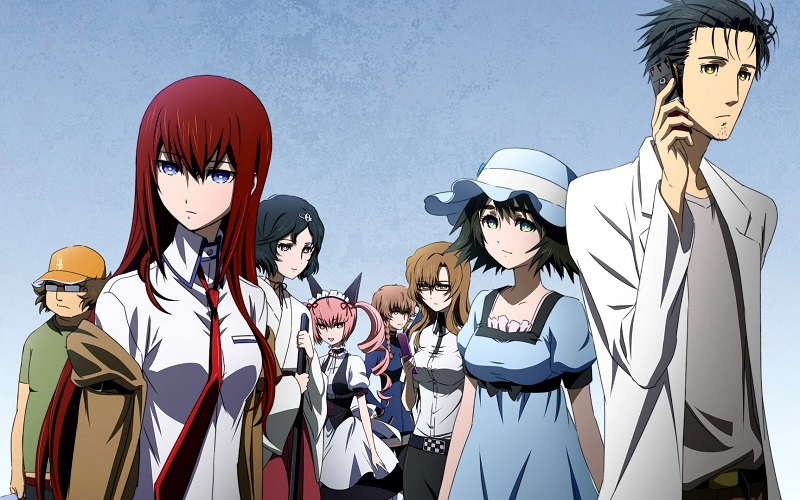 And the 1st place goes to the famous sci-fi thriller Steins;Gate! The anime follows the life of Rintarou Okabe who likes calling himself a scientist, but is actually a very immature student. However, his "Future Gadget Research Establishment" lab appears to be more than just a joke, because Okabe manages to create a powerful gadget there - the "Phone Microwave" which can send emails to the past thus changing the course of history.
Packed with lots of action, comedy, witty dialogue, sci-fi elements and time traveling, Steins;Gate is without peer, and far and away the best anime of 2011.
Watch on Funimation, Hulu, AnimeLab


---
If you thought 2011 was amazing, why not check out some of the best anime from other years?
Top Anime 2015
Top Anime 2014
Top Anime 2013
Top Anime 2012
All ranking information was taken on the date of publication.