One of the main themes in the Naruto series is understanding others in order to grasp the true meaning of peace. But, in the war-ridden world of shinobi, another battle exists that puts this theme to the test: War vs. Peace. Let's walk through the history of shinobi to see where this battle between war and peace comes into play.
---
The Uchiha Clan vs. the Senju Clan
---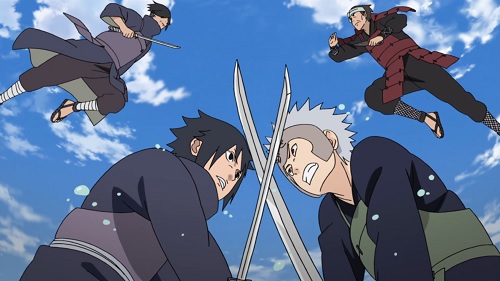 Known as the most powerful clans in shinobi history, the Uchiha and Senju Clans were always at war with each other. However, that fate almost changed when Hashirama Senju and Madara Uchiha met unexpectedly at a river bank. As they met more frequently, they started to build their dream: a world of peace. But, after these two close friends found out each other's clans, the battle between the Uchihas and Senjus continued, even when these two became adults and clan leaders.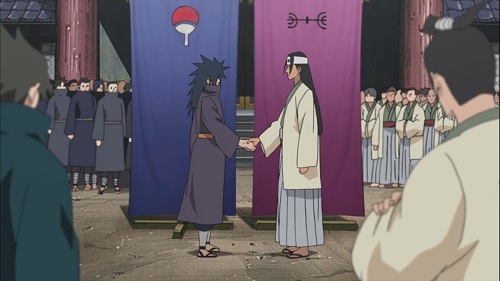 Hashirama still held to his dream of creating a peaceful shinobi world and eventually established a shinobi village that other nations emulated. The Uchihas and Senjus became allied clans when the village was created. But, even then, the world was still a battlefield.
---
Shinobi Village vs. Shinobi Village
---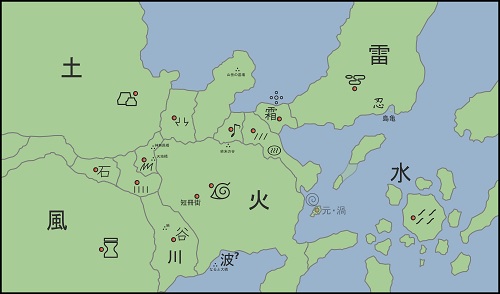 The shinobi villages fought against each other for decades. Power, money, and revenge are just a few of the main reasons for shinobi villages going against each other. In the Naruto anime series, the Hidden Sound Village and the Hidden Sand Village started a war with the Hidden Leaf Village. This was the first war we see in the Naruto series.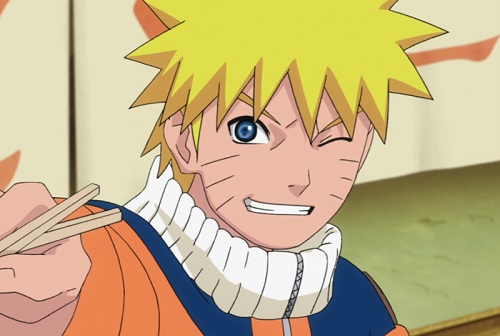 In Naruto's generation, there are fewer wars between the villages. The shinobi world has become more peaceful, but it has not reached true peace. For example, the Hidden Sand Village attacked the Hidden Leaf Village despite having a treaty signed by the village leaders. Even with a formal agreement, battles between the villages continued.
---
The Great Five Shinobi Villages vs. Akatsuki
---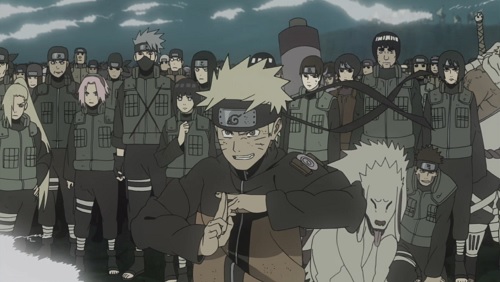 A pivotal moment in the Naruto: Shippuden series when the Five Great Shinobi Villages come together to create a shinobi alliance to fight against Akatsuki after Madara declared war against the shinobi world. This is another example of war versus peace. In order to gain back their freedom and peace, the shinobi work together to take down their ultimate enemy.
The Akatsuki members also play major roles in Naruto's growth. For example, the famous battle between Naruto and Pain challenged Naruto's beliefs about peace and himself; however, in the end, he chose the path toward peace rather than destruction. In this specific battle between war and peace, peace was the victor.
---
Will the Naruto world reach true peace after the Fourth Great Shinobi War, or will Madara be the victor? Find out by staying updated with the Naruto: Shippuden anime series!