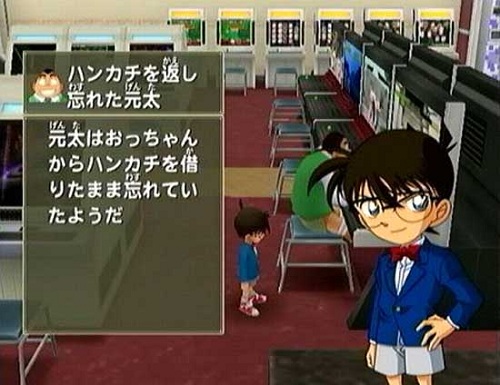 Fans of Detective Conan surely enjoy the thrill and satisfaction of solving a good mystery. It's great fun to follow Shinichi Kudo, in the guise of Conan Edogawa, as he solves crimes on the show - but are there any options for those who would like to play a more direct role in the sleuthing? Let's see what Detective Conan games are out there!


---
Detective Conan: The Mirage of Remembrance
---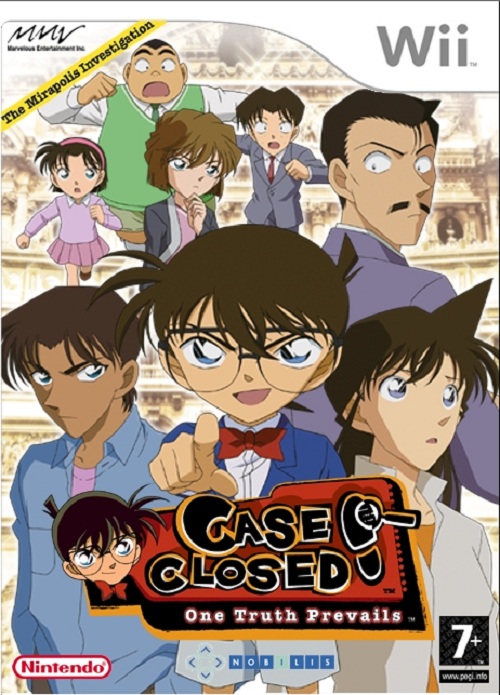 This Nintendo Wii game is also known as Case Closed: The Mirapolis Investigation. It was released in 2007 in Japan, and in 2009 in the UK (no North American release). So far, it is the only Detective Conan game to have been released in English.
Plot:
Conan Edogawa and his friends are invited to the grand opening of a new hotel called the Mirapolis. Before long, Conan and Ai Haibara discover a dead body lying by the hotel pool. Now it's up to Conan, with the help of Heiji Hattori, to solve the murder before tragedy strikes again!
Gameplay:
Players use the Wii Remote to control Conan, by either walking, running, or skateboarding through the Mirapolis hotel. You can also teleport to different floors, using the game map. After talking to people and gathering information, you create links and form clue chains to solve the crime.
Players can also take a break from the main mystery to play mini-games in the hotel's arcade, which include curling, Whack-a-Mole, and shooting.


---
Detective Conan: Prelude from the Past
---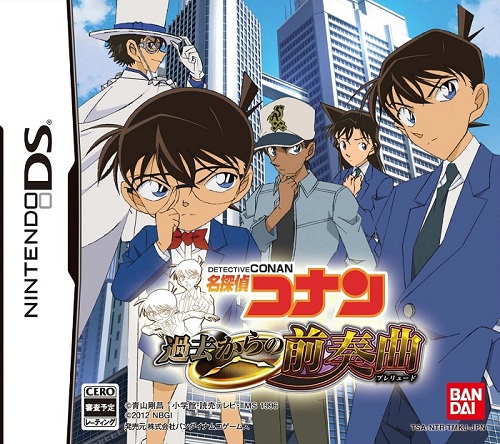 This game for Nintendo DS and Sony PSP was released in 2012. It was later adapted for iOS and Android smartphones, and is only available in Japanese.
The game focuses on the link between two incidents, one that Shinichi encountered in the past, and one that Conan encounters in the present. You can play as Shinichi or Conan while you question suspects and collect clues, in the search for the truth behind the connected incidents.


---
Detective Conan: Detective Power Trainer
---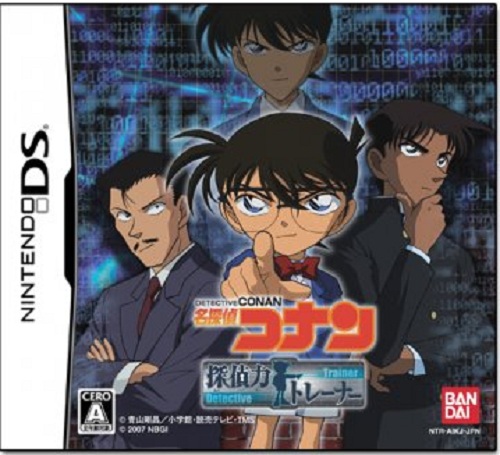 This game for Nintendo DS was released in 2007, and is only available in Japanese.
Instead of trying to solve a crime, players complete training exercises to improve their judgment, concentration, memory, and skills of analysis and observation. Examples include: matching fingerprints, solving codes to defuse a bomb, remembering car license plate numbers, and picking criminals from a line-up. Playing these mini-games will surely hone your detective skills!


---
There are many more Detective Conan games to be played. Unfortunately, none of them have been released in English yet. Hopefully, more English-language game releases will be coming in the future, so non-Japanese speakers can also test their deductive mettle alongside the greatest high school detective!