It's no secret that there's been a long history between visual novels and anime. A great number of renowned anime have been derived from visual novels and in turn a great number of anime have been turned into visual novels. Fate/stay Night originally began life as a visual novel in 2004 before turning into multiple anime series starting in 2006. Higurashi no Naku Koro ni, Stein;s Gate, the Hakuoki series, Clannad - all of them are based on visual novels.

For many years the phenomenon of this style of gaming had been mostly concentrated to Japan. American and European gamers had text based RPG and adventure games in the 1980's, but a mass market game in which reading and choosing multiple, branching, paths made up the bulk of the action hadn't taken hold. Much of this changed in 2005 when Capcom released Phoenix Wright: Ace Attorney for the Nintendo DS, otherwise known as Gyakuten Saiban in Japan. The courtroom logic puzzles combined with a point-and-click style of gameplay made for a unique kind of game that the DS seemed tailor made for.

As bad as it is that it took so long (15 years since it first premiered in Japan on the Game Boy Advance) for Ace Attorney to get an anime adaptation, at least it finally got one! There are other, less fortunate visual novels still waiting to emerge from the virtual page and into the realm of fully rendered animation. So here are 10 visual novels (across 7 different game series) just waiting to make the jump from game to anime.


---
Hotel Dusk: Room 215 and Last Window: The Secret of Cape West
---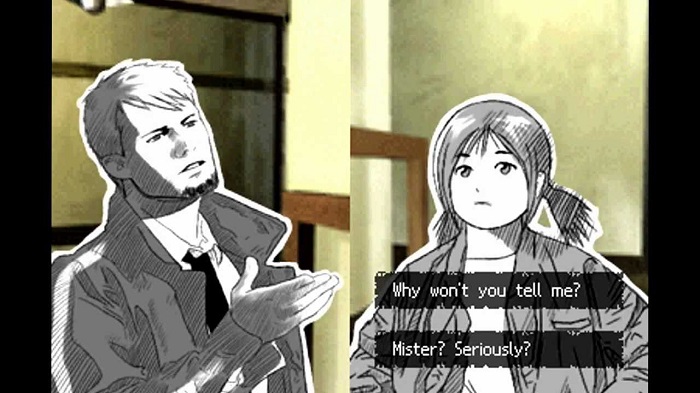 Former detective Kyle Hyde is a man with a past. That might seem like a typical description of a man in a detective drama, and so is the idea of him looking for his missing partner. But the hotel he's arrived in is anything but typical. In the events of Hotel Dusk: Room 215, not only is Kyle told that his room, 215, is able to grant wishes, but he also begins to discover that the building has a staggering amount of connections to a past that he's been trying to escape. Between Hyde himself and the intriguingly varied cast of characters staying at the hotel, there's enough depth and mystery to not only make for a great game, but also make for a great anime series.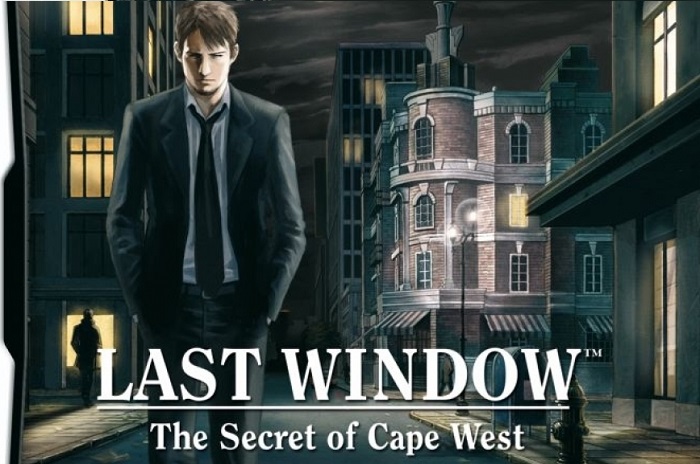 Hyde's adventures continued in the sequel, Last Window: The Secret of Cape West. With a plot that's not directly connected to Hotel Dusk, Hyde stumbles upon a unique mystery within the Cape West Apartments complex. The building is due to be demolished, but secrets lay within it that are connected to the deaths of two people from decades past, and a mysterious object called the Scarlet Star. Like the hotel from his previous adventure, Hyde finds the apartments are filled with all sorts of people with their own unique personalities and eccentricities. How much they know of the past and how closely they're connected to the events surrounding the Scarlet Star are just another element of the mystery behind this case that Hyde never anticipated would come into his life.

Both games employ a unique graphical style through the use of animated rotoscoping. Normally it's a technique used in live action to give things an animated appearance, here it's used on black and white character sprites against full colored backgrounds. If an anime adaptation were made, carrying over this graphical approach could make for a uniquely stylized series that sets itself apart from others with its look, as well as with its story.
---
Radical Dreamers
---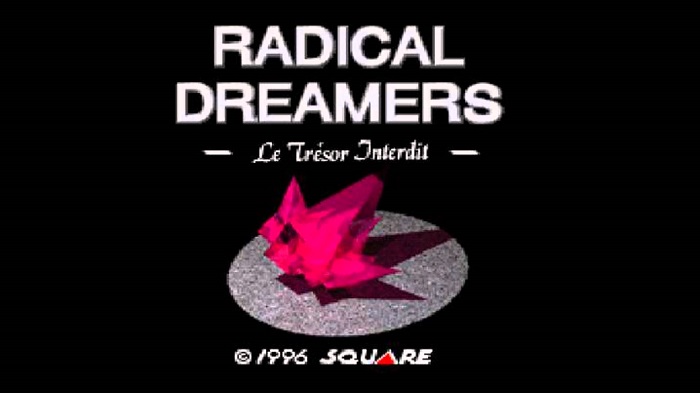 This 1996 visual novel is the oft forgotten, original sequel to Chrono Trigger. It was released only in Japan for the Super Famicom (the Japanese equivalent of the Super Nintendo) It wasn't a retail game, but a downloadable Satellaview title that gamers could essentially download into a specialized cartridge through a satellite link.

The game features the characters of Serge, Kid, and Gil as they infiltrate the Viper Manor in search of a treasure known as the Frozen Flame. Unfortunately, Viper Manor is also home to a devastatingly powerful and cruel man known as Lynx, who seized the manor by force some time ago.

If some of these things sound familiar it's because elements of the plot were recycled for the game Chrono Cross, with some of the background music being ported over as well. Chrono series director Masato Kato was unhappy with how Radical Dreamers turned out and saw Chrono Cross as the true sequel he wanted to make, though Radical Dreamers still exists as canon in that its events are an alternate reality.

Technically, there was a Chrono Trigger anime project in the form of Jikuu Bouken Nuumamonjaa, an OVA short from 1996, but the events of it are completely separate from the games. Chrono Trigger still has an avid fan base, and the only American fans who have had any exposure to Radical Dreamers would be those who obtained a ROM of it online. Even if its story is relegated to taking place in an alternate dimension, it would still provide an interesting place to revisit in the Chrono series, and give fans a proper animated feature to compliment the franchise.
---
Policenauts
---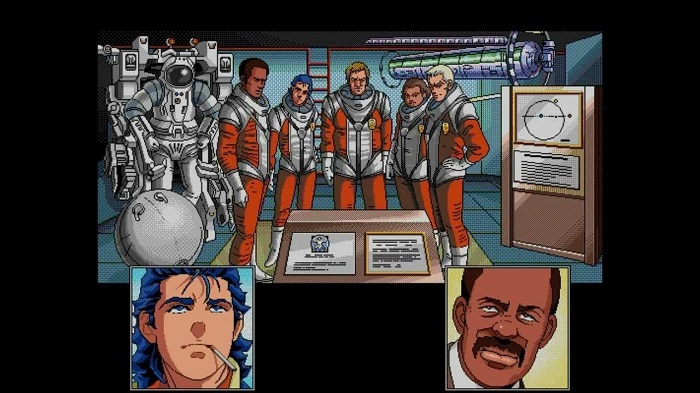 The name Hideo Kojima is largely associated with the Metal Gear franchise of video games, and for good reason considering how popular and well received the games are by fans and critics alike. But in 1994, two years before Metal Gear Solid, Kojima released the visual novel game Policenauts. The game focuses on detective Jonathan Ingram, a former astronaut and police officer who was lost in space for 24 years but managed to survive in cold sleep and eventually was rescued. Now back in society as a private investigator, he's taken aback to find out that his ex-wife wants to hire him to investigate the sudden disappearance of her current husband. Ingram recruits the assistance of his former partner, Ed Brown, and set off to discover a case filled with all the twists, turns, danger, and intrigue that one would expect from a Kojima written story.

Policenauts was never released outside of Japan even though fan translation projects have been around for years. The game itself went through numerous console ports and the increasingly powerful technology over the years allowed for the game to receive large amounts of fully animated and voiced cut scenes. It would be a natural fit for an anime adaptation considering how the game itself is almost an interactive anime project as it is. The science-fiction/film noir setting has proven successful in the years since Policenauts was originally released and the subject matter would be just as timely and enjoyable to watch today as it was back in 1994.
---
Theresia
---

Leanne wakes up to find herself in an odd, terrifying dungeon, with no memories of herself and a paper with the name, "Theresia" written on it. This psychological horror visual novel doesn't give its reader/player much more than that upon entering into its world, and the
developments of its rich, twisted, grim backstory are revealed primarily in flashbacks. Leanne is alone in her journey through the desolate, decaying area in which she finds herself; her only company being the omnipresence of death in the form of deadly traps scattered everywhere.

Theresia actually consists of two stories: "Dear Emile" and "Dear Martel"; both tales are set within the same universe, but at different points in the story's timeline. An anime series could easily use both of these sections of the game to create a unified narrative - it would make for a wonderful addition to the horror genre thanks to its completely unsettling atmosphere, psychologically tormented characters, and underlying elements that are not so removed from the scope of realism. Though the game consists primarily of visual novel elements to tell its story, there's a lot of point and click adventure elements mixed with survival horror interspersed between the novel segments. Considering how difficult these can be, it can be a bit of a hindrance to enjoying the story. An anime adaptation would eliminate this potential barrier of entry to the plot while still keeping the horror elements alive and well.
---
Ever 17
---

Amusement parks are fun, right? "Amusement" is literally half of the word. Now imagine it's an amusement park built underwater so you can really enjoy the splendor of the aquatic life around you. What could possibly ruin that sense of fun and wonder? Well if you said "a leak," then you'd be correct. The story of Ever 17 takes place from the points of view of several visitors to the LeMU amusement park as it beings to leak, flood, and succumb to the intense water pressure that's building up outside of it. There's a lot more to the story than simply trying to escape from a potential watery grave; LeMU is more than just an amusement park and numerous secrets lay figuratively and literally in its depths.

The story quickly gets very complicated and finding the path to the novel's true ending involves going down dead end routes, discovering new information, and using said information to change the course of events. An animated adaptation of this could sequentially go down each character's path and in the final episodes tie everything together, similarly to how the novel does it. It's a story that dabbles in science-fiction, romance, and tragedy that is just begging to be experienced. The game has also spawned a number of spiritual sequels that could also receive an anime treatment, but Ever 17 stands out as the finest in the series with an engaging story that could be viewed just as easily as it can be read and played.
---
Zero Escape Trilogy
---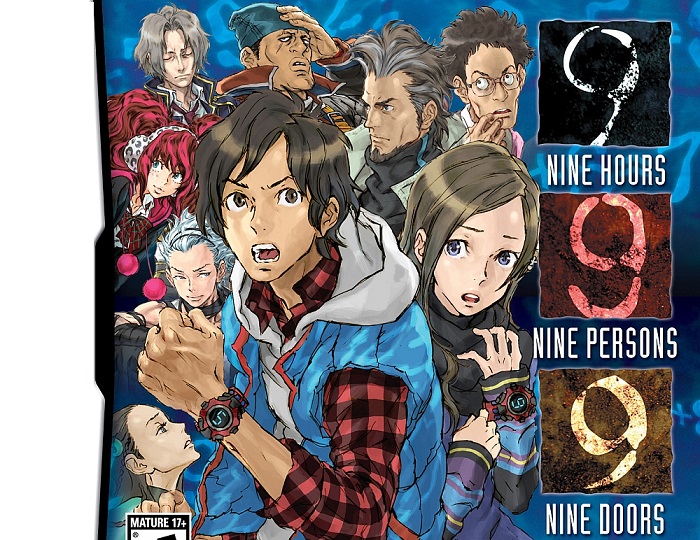 Here's the big one. If there was ever a visual novel series that needs to be adapted into an anime, this is the one. Considering that as of 2016 it's now a trilogy, there's even more incentive to turn these stories into the full, incredible narratives that they deserve to be. The first game in the series, Nine Hours, Nine Persons, Nine Doors, sees nine people trapped in a slowly sinking cruise liner that has been modified with special locks, doors, and puzzles that they need to solve in order to escape.

All of them were kidnapped by a mysterious masked figure calling himself "Zero," and tells them over the ship's loudspeaker that if they want to escape, they must find a door labeled "9." If they want to get to the door alive however, they have to play the "Nonary Game." While all the rules aren't revealed to them from the start, it's made clear that failure to play by the rules will result in death. You play as a young man named Junpei as you make decisions about who to team with, where to go on the ship, and also try to solve the puzzles that come between you and your possible escape. The twists in the story come hard and heavy, ultimately leading to a satisfying conclusion if one takes the time to explore all the endings.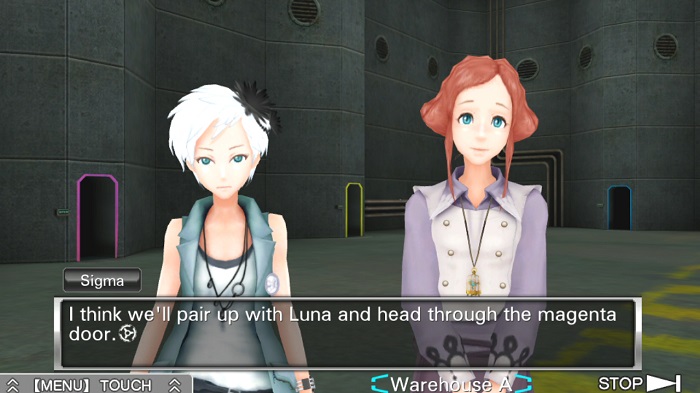 The series is continued in Zero Escape: Virtue's Last Reward which finds another set of characters, some of them returning from the previous story, similarly kidnapped and forced to play a version of the Nonary Game, this one being subtitled the Ambidex Edition. Along with solving puzzles and trying to escape through a door labeled "9," the players in this game are also forced to cast votes that could result in the deaths of other players, or the potential for them to all escape alive…if they can all trust one another.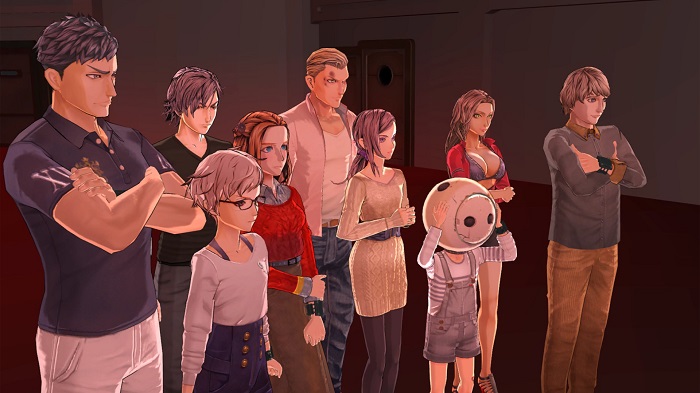 The final title, Zero Time Dilemma, once again sees some returning characters and some new ones, kidnapped and forced to play a game to escape the bunker that they're trapped in. Unlike the previous games though, this one is titled the "Decision Game" and there is no chance for everyone to survive. This go around, only three people will be permitted to leave the compound alive, as the way to open the exit requires the deaths of six people.

There's a tremendous amount of material for an anime adaptation of this series to cover, but it's definitely possible to do thanks to the trilogy of games actually telling a complete story and the characters having an anime inspired art design, especially in the first title. The puzzle sequences in the games don't advance the plot much, meaning that these sections could easily be omitted or changed in order to tell a more cohesive story if turned into a series. Given how richly detailed the characters and their relationships are, Zero Escape could prove to be a compelling psychological thriller of a series that truly gets its viewers invested in the survival of these trapped individuals.
---
Hatoful Boyfriend
---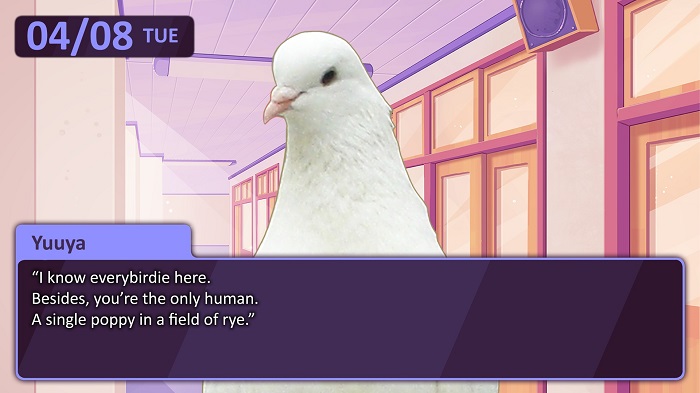 It's a dating sim/visual novel where you play as the only human girl that attends a school full of talking, intelligent pigeons; pigeons that you become romantically interested in. You may have heard of this game in certain internet circles because of its cult following, and its reputation is well deserved for being everything that it claims to be and more. Details will be spared to avoid revealing anything further but suffice to say, this would make for one hell of a reverse harem anime; kind of like Ouran High School Host Club…but with a lot of birds. Better yet, if a company chose to adapt the alternate reality side story of "Bad Boys Love", it would make for a completely different genre experience utilizing the same cast. Even though Hatoful was spun off a successful web series, it's still based in visual novel format and tells a different story altogether, meaning there's still plenty of room for this novel to 'take flight' as an animated feature. And no, I'm not sorry for that pun. I know I should be, but I'm not.