---
What is a card game anime?
---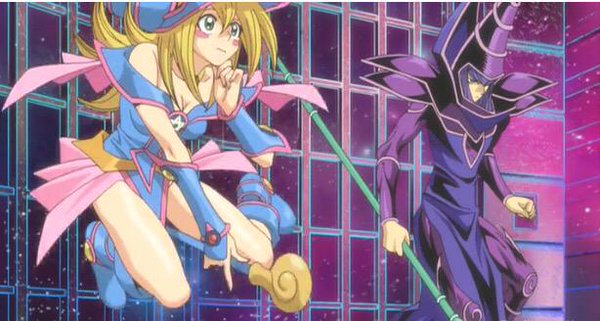 Card game anime are shows where people uses cards and decks to fight each other. Using different card combinations and strategies, this is clearly a different type of showdown. It's embellished by the same exciting shounen element you'd expect from two over-powered warriors, but the hype created through a back and forth card battle. Let's now present ten anime that feature card games. For more variety, this will be a one anime per franchise list, since this could easily be filled by the many Yu Gi Oh anime alone.


---
Come check out 10 of the best card game anime of all time!
---
---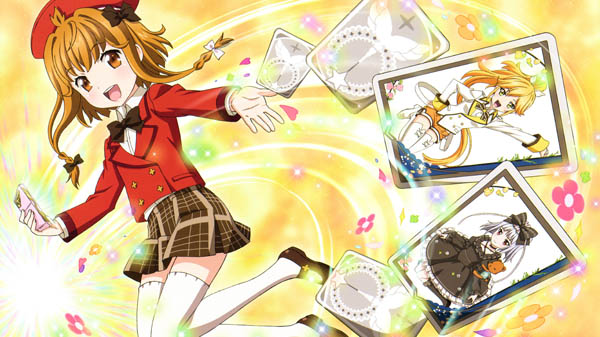 Fantasista Doll is a card-based magical girl show. People uses cards to battle each other, but the girls inside the cards come out and actually fight. The magical girl and card game genre clearly clash, but Fantasista Doll still has a special charm unique to it.
---
---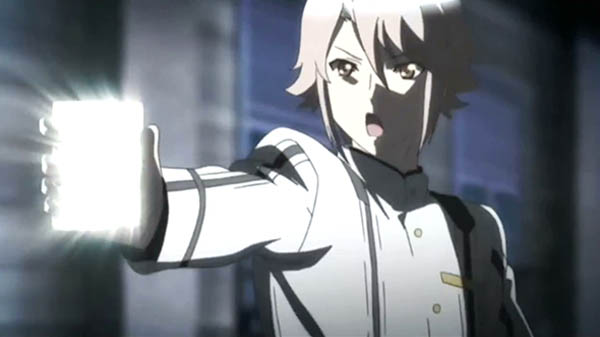 Z/X is a collectible card game that was turned into an anime adaptation a while back. It features card warriors fighting with their masters. The fight scenes are pretty cool, but the show does lack story. The concept is interesting though.


---
---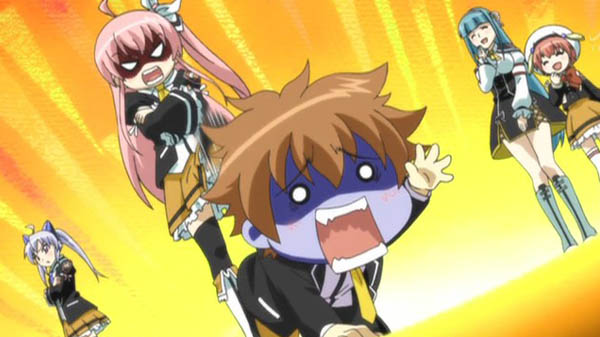 This two minute anime serves as a short segment for a live action series called Card Gakuen. It leans more on the comedy than the actual card game, but it still draws strength from the anime card game theme. The players actually appear in the field, and they use the cards to beat each other up.


---
---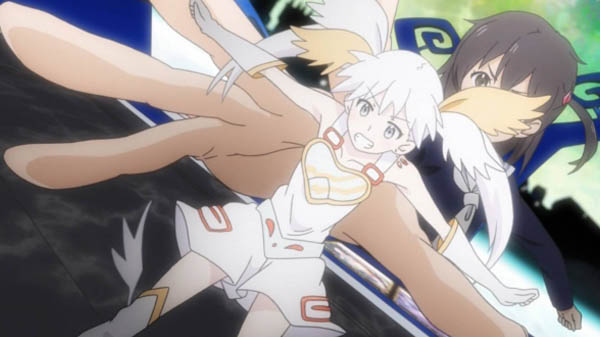 This is possibly the darkest series in this list. This anime is about girls playing anime card battles to get a wish granted. The rules of the card game is glossed over in the series, but the grim story easily makes up for it.


---
---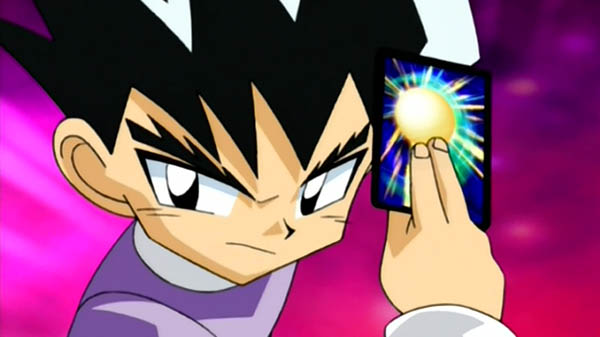 Duel Masters is a very kid-friendly anime. It features kids playing a tournament about card battles. Its concept and gameplay are simple, so it's easy to follow for card game beginners.
---
---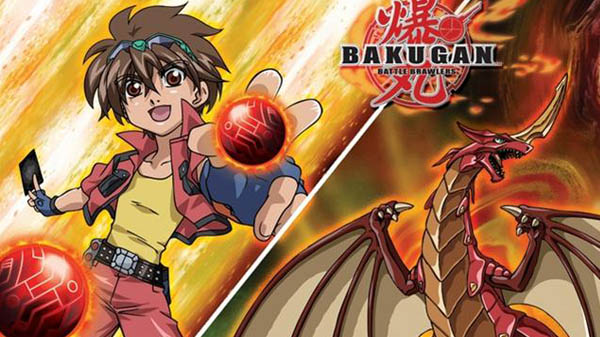 Bakugan is a weird combination of "rock, paper, scissors", Pokemon, and your typical card game anime. Characters fight with three monsters and win by defeating all three of their opponents' monsters. One card can be used per turn to add strength to one's monsters, and elemental affinities affect each match up. It oddly failed in Japan, but it gained a huge following in the US, with many lines of children's toys available for purchase. This card-game monster dueling anime might sound too convoluted for Japan, but it's a perfect fit for Western audiences.
---
---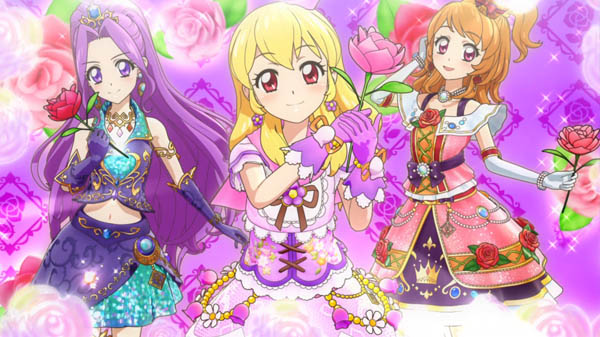 Aikatsu merges the popular genre of idol games (Love Live, iDOLM@STER) with card battles. The characters collect cards that act as their uniforms for their stage battles. They go one-on-one on stage where a group of judges determine who the best idol girl is. It's a really original premise, and this anime is certainly an underrated gem. The franchise's strong following pushed the anime to four seasons and two anime films.
---
---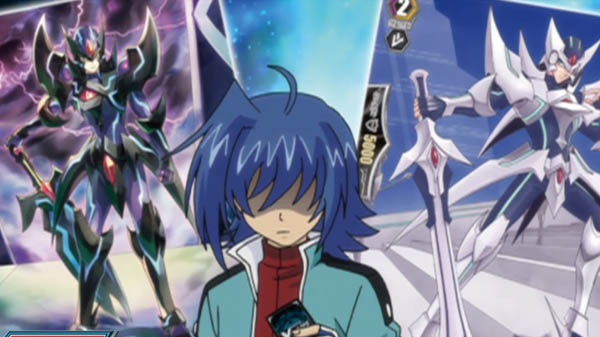 Cardfight Vanguard sounds intimidating at first, but it's easy to get into. The gameplay is certainly as exciting as Yu Gi Oh's, and it currently stands as one of the most popular anime card games out there. The franchise has six anime under its belt, easily rivaling the success of Yu Gi Oh.
---
---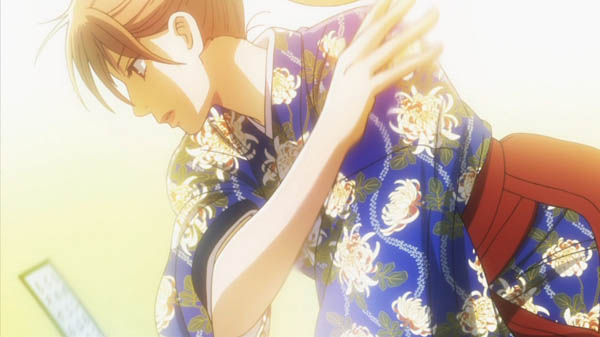 Anime card games doesn't need to be a merchandise empire geared towards kids. Based on a classic Japanese card game, Chihayafuru proves that the genre can still have poise and grace to it. The matches are captivating, and the mental play is certainly unique. Memorizing one hundred poems is tough, but this anime makes it so inviting that it reinvigorated interest in the traditional karuta card game in Japan.
---
---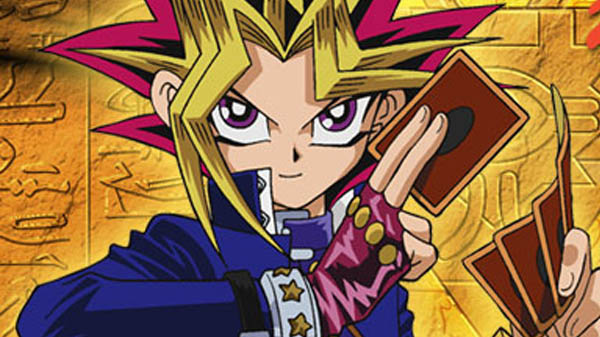 When you mention "anime card games", Yu Gi Oh easily comes to mind. The monsters are as iconic as the characters, and this franchise proved to be the best card battle anime series ever. The adventures of Yugi Yamamato feel so long ago when you realize six different spin-offs came after its success.