---
Bathe in the beauty of these hot Fairy Tail girls!
---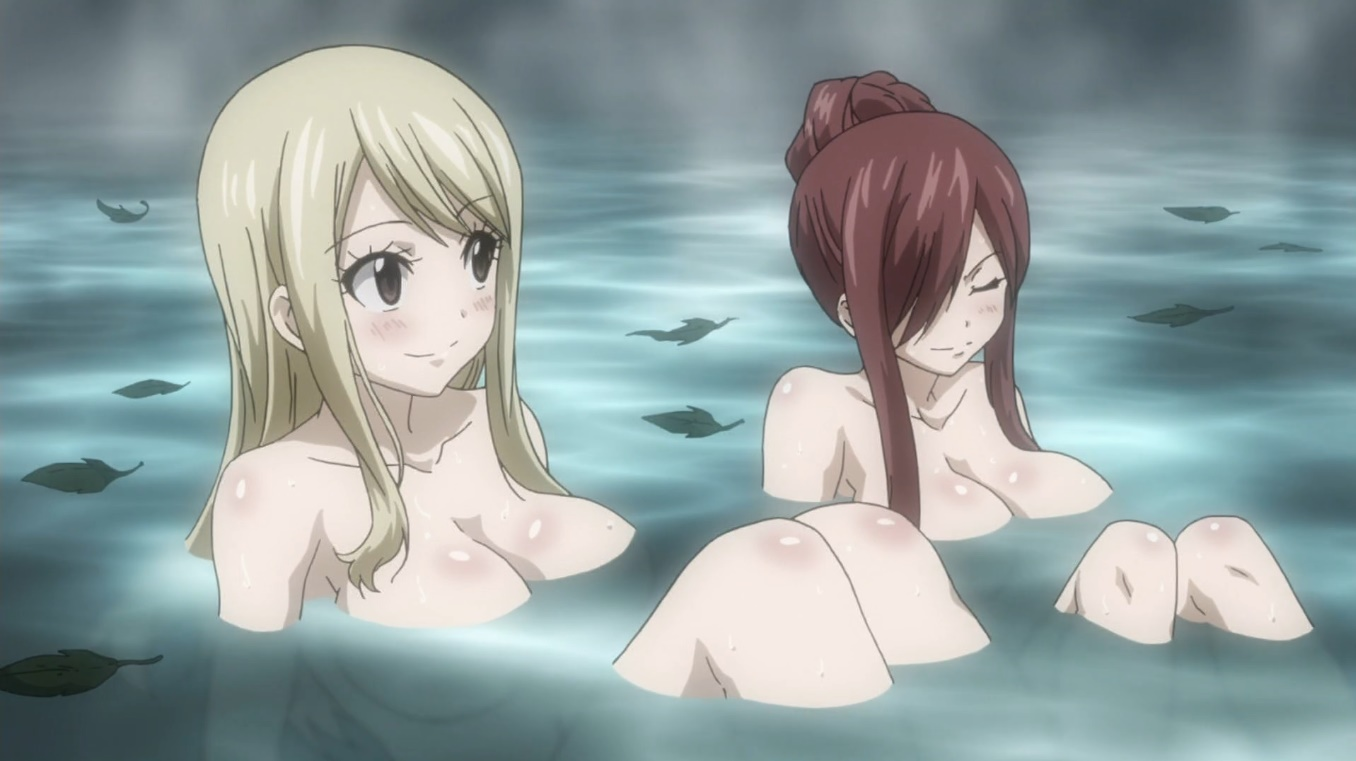 Fairy Tail is one of the longest running series in the anime universe, with a host of story arcs to get lost in. Along with tons of adventures and epic moments, the series is also host to a bunch of beautiful Fairy Tail girls. Come meet these sexy ladies!


---
---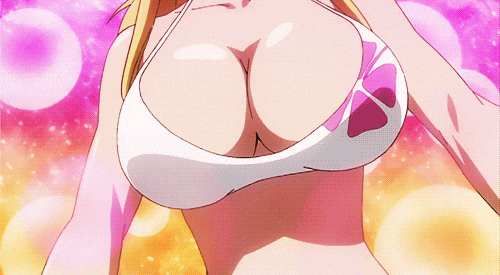 A bonafide Fairy Tail fanatic, she manages to cross paths with Natsu Dragneel early on and as a result finds her way into their ranks. She's hot and no one knows it more than her. Despite this vanity, she's also very loyal and kind, especially to the spirits she summons. Her empathy was encouraged by her mother, another Celestial Spirits mage. She was born into wealth but chose a life of magic and camaraderie over luxury.


---
---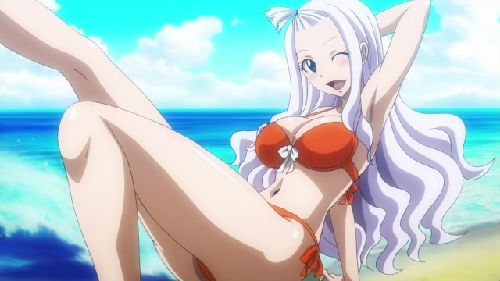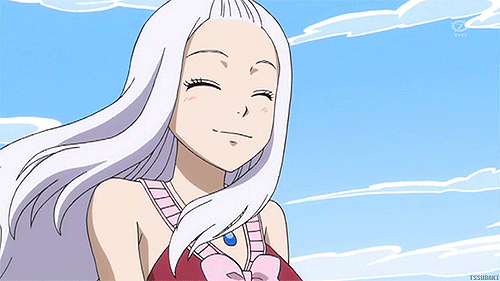 When she's first introduced she seems fairly unassuming and while her ability is hinted at, it only gets truly explored later on. Her mild lady-like demeanor is the result of her gaining some maturity but she was a bit of a hellion and a tomboy at one point. She currently has S-Class mage status. This Fairy Tail girl is as powerful as she is beautiful. Her powers are Demon-like which at first took some getting used to, but she no longer sees them as 'evil', instead using them for good purposes.


---
---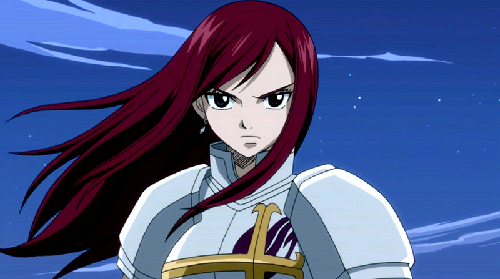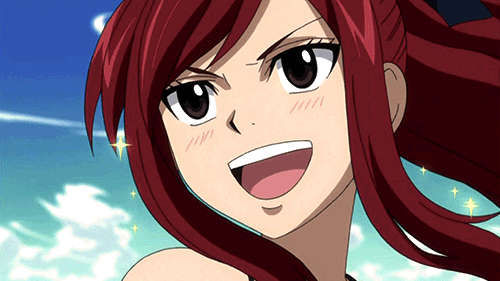 This is one of the strongest Fairy Tail girls. She wears armor, one of her eyes isn't real, she's an amazing fighter and she generally keeps folks in line in the guild. Her Requip Magic lets her change clothing and armor instantly but she's also a master of both Telekinesis and Sword Magic. Basically, don't piss her off. That's only one side of her though. She can be gentle and sweet although she doesn't always show it. And, somewhere inside, this multifaceted character also hides her "sensual" nature.


---
---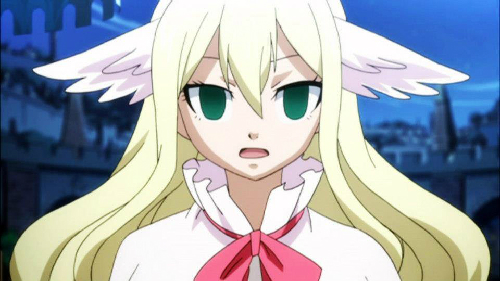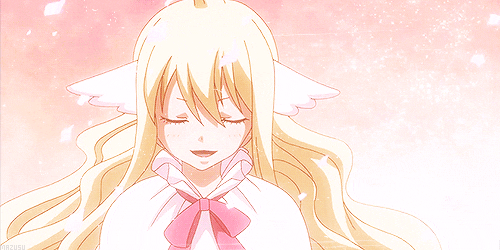 It takes a while for her to show up but she is sort of a linchpin to the entire guild. Her body is frozen at age thirteen even though she's over a century old. Mavis sometimes acts as if she never really grew up at all, but she comes through at the last minute and knows when to be serious. She has Ankhseram's curse which puts anyone she cares about in mortal danger but also gives her tremendous power. She also has a great deal of 'pretty' magic because of her mastery of illusions, but her greatest talent lies in her ability as a strategist.


---
---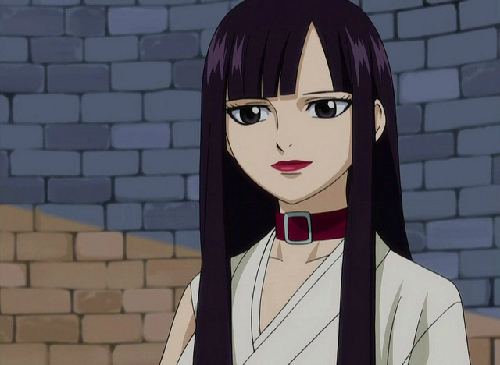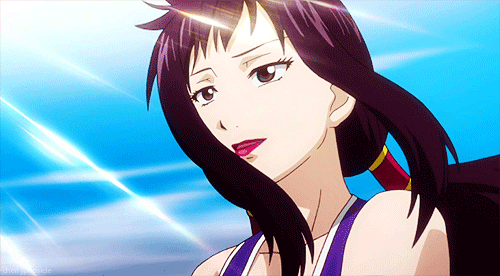 Ultear is one of the most misunderstood characters of all the Fairy Tail girls. She is easy to hate at first, but commands some sympathy once you see the bigger picture. She had so much magic as an infant that her body couldn't handle it. The people who were supposed to help her stole her from her mother and spent years manipulating and experimenting on her. As an adult, she is justifiably screwed up but believes with her Time Arc abilities she can make it all better. Then reality kicks in hard and she has to own up to the fact that all the bad things of her past can't be erased.


---
---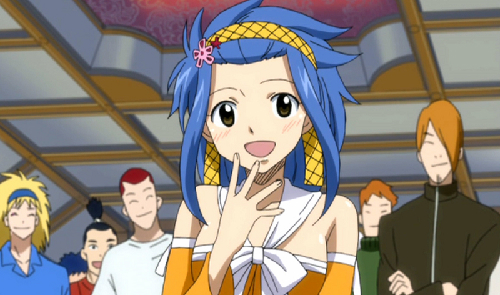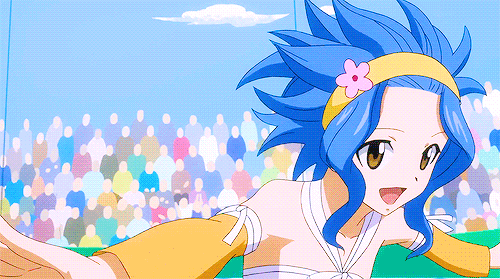 Levi is a real sweetheart - a genuinely nice girl with a serious addiction to reading and a tendency to see the best in people. She is a also a very competent mage having been accepted into Fairy Tail at an early age. Her literary obsession shows up in her magic which often uses words as objects or casts spells that manifest various elements. Being tiny for seventeen, she can enter places no one else can but she also has to deal with being treated like a kid constantly. She is the one of the cutest Fairy Tail girls ever!


---
---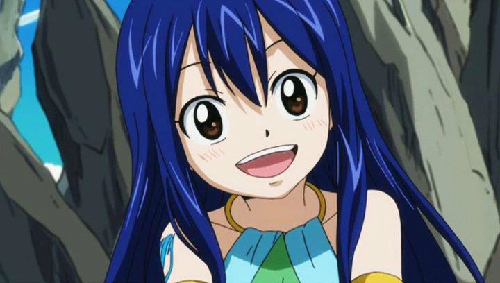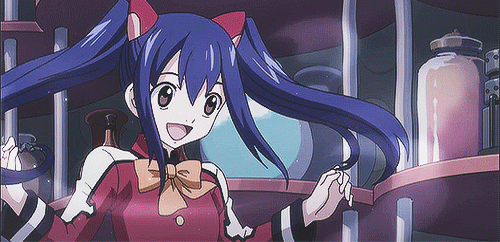 Sharp canines aside, she's honest and a very nice kid. Almost too nice for battle but she definitely knows how to win. As part of her arsenal of Dragon Slayer Magic she has the ability to heal others (but not herself), an Armor spell and a laundry list of both defensive and offensive powers. Honorable mention also goes out to her confidant, Carla who would have made this list if she were not an Exceed. The emotional support she provides helps Wendy come out of her shell and the two Fairy Tail girls are an inseparable duo.


---
---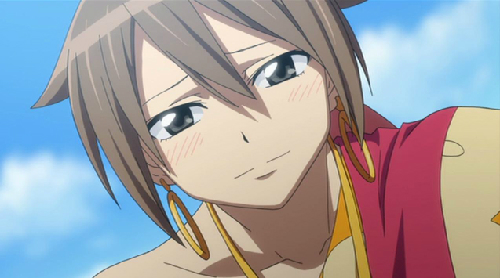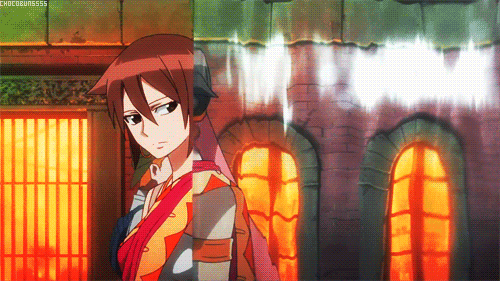 Eclair is one of those tragic Fairy Tail girls who you root for, but ultimately know is doomed. She's lost her memory, despises magic and is accompanied by Monmon, a stuffed toy she inadvertently brought to life. The only thing she remembers from her past is the Phoenix stone and her need to carry it somewhere no matter what. Ironically she makes her living as a fortune teller but has convinced herself that no magic is involved in her work. If you say so, Eclair, if you say so...


---
---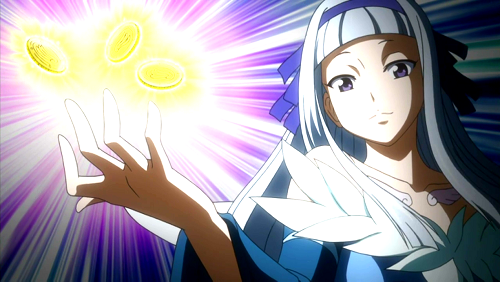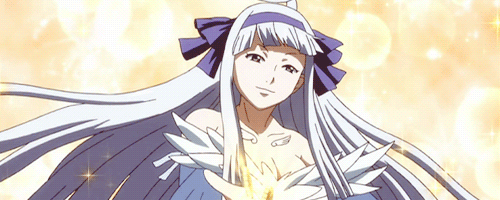 Angel, who also goes by Sorano, is ironically a member of a Dark Guild, and her personality is not angelic at all. She's very powerful, but her powers often require that she sacrifice part of her lifespan in order to use them. Her personality and motives are not entirely unforgivable, however, as it stems from her past as a slave captured by a Zeref cult. Her younger sister Yukino Agria is also a cute Celestial Mage.
---
---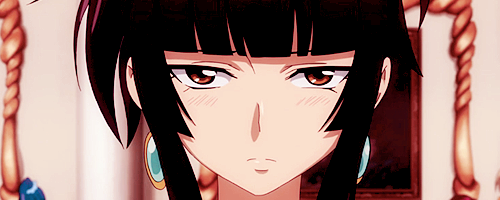 This classic dark-haired beauty is a mage from the all-female guild Mermaid Heel. What's more, she's the strongest member! Kagura is stoic even in the face of conflict, and never loses her cool. She's a master swordswoman and wields a katana, which befits her classic Japanese beauty. She also possesses the ability to manipulate gravity. The cutest thing about Kagura might be her love for her older brother Simon.
---
---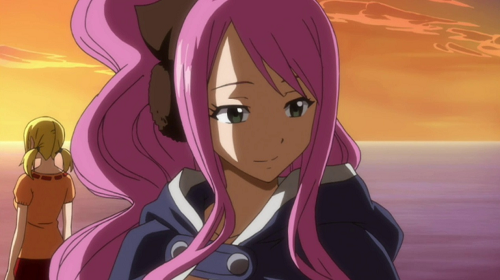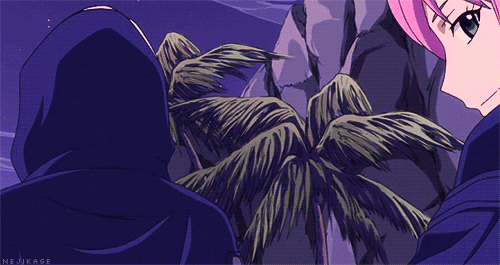 Another confident, seemingly cool-headed mage, Meredy is actually a cheerful, excitable person whose emotions easily show on her face. We don't mind though; it's super cute! Fans of short hair may enjoy Meredy's look from before the timeskip, where she had a tomboyish short cut. Meredy utilizes a form of lost magic that links people's senses.
---
---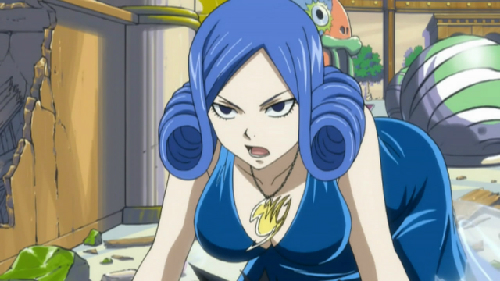 She was originally a member of Phantom Lord Guild, because they were the first to show acceptance of the gloomy weather she naturally makes. Juvia was a bit deadpan when she first appeared but eventually warmed up to the members of Fairy Tail. Except for Gray who she feels much more than warmth towards. Most of her powers are water based and include creating water and becoming water which makes for an excellent weapon and defense strategy. By learning to control her power she begins to let go of some of the sadness and fear of rejection that plagued her previously.


---
---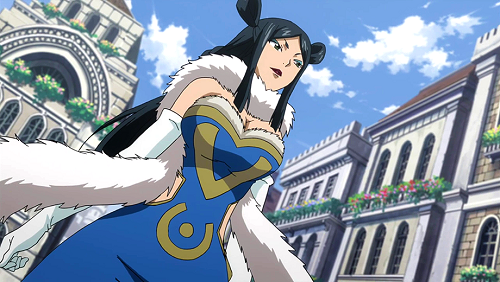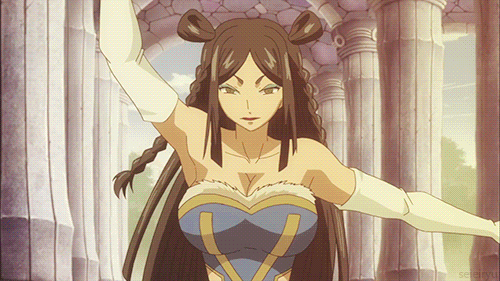 This curvaceous bombshell is a member of the Sabertooth Guild. Like Kagura, she's considered the strongest member of her guild. She's also quite sadistic, and enjoys the suffering of her opponents. Her cruel personality makes sense once you find out that she is Jiemma, a former leader of the Sabertooth Guild's daughter.
---
---
Cat ears, cat ears, who doesn't love a good ol' nekomimi? This gorgeous girl is a former member of Lamia Scale and Team Lyon, and is now married to fellow hotty Ren Akatsuki. When she first appears in Fairy Tail, Sherry had curly pigtails instead of her current cat ears and ponytail. Sherry's Doll Magic allows her to control anything barring humans.
---
---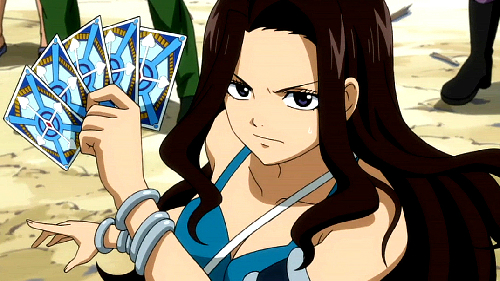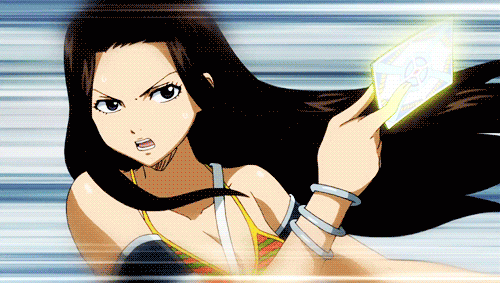 One of the longer standing guild members at Fairy Tail, she arrived there as a little girl to find her father, Clive. She has a great mind and enough talent to achieve S-class mage status but devotes much of her time to alcoholism instead. Her skill with Holder Magic is still impressive and includes the ability to be summoned, create a wall of disarmingly hot chicks and summon lightening just to name a few. A sexy Fairy Tail girl who can create a wall of more sexy Fairy Tail girls? Doesn't get any hotter than that.