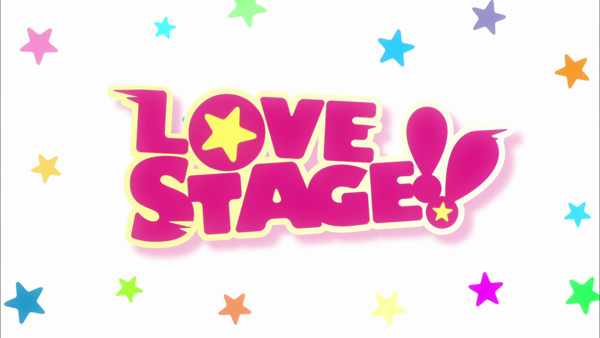 Love Stage!! is based on the manga series of the same name, and it includes 10 television episodes and one OVA. The series tells the story of two young men who find their way to love amidst the backdrop of show business.


---
Overview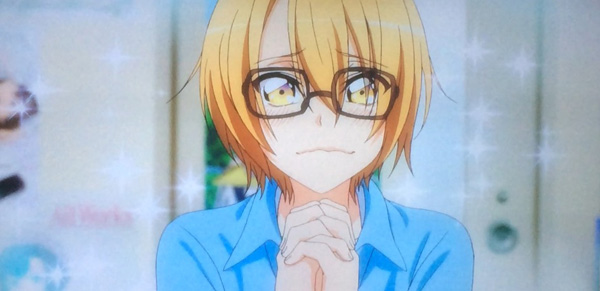 The main character of Love Stage!! is an 18-year-old college student named Izumi Sena. He comes from a family of celebrities: his mother is a model turned actress, his father is a singer who now runs the Sena-Pro talent agency, and his brother Shogo is the vocalist for the rock band Crusherz. But Izumi has no interest in following in his family's footsteps, even though his family and their manager, Rei Sagara, keep trying to push him into an entertainment career. Instead, Izumi is an anime and manga otaku who dreams of becoming a manga artist like his idol, Miyabi Saotome. Unfortunately, Izumi's drawing skills leave a lot to be desired.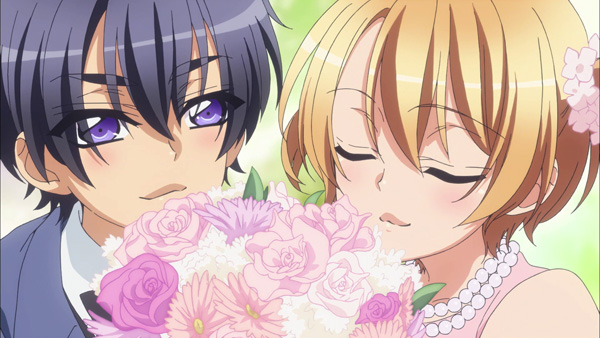 When Izumi was younger, he had a brief taste of being in show business. When his parents were filming a television commercial for the Happy Wedding bridal magazine, the little girl who was supposed to appear in it was unable to make it to the set. Since Izumi has a cute look to him, his mother suggested dressing him up as a girl and having him take the young actress's place. When the director saw how cute Izumi looked as a girl, he went with it. The young Izumi worked alongside a child actor named Ichijo Ryoma, who has now gone on to become a wildly popular actor. Unfortunately, Izumi didn't have a good time on the set, and this led him to not want to have anything to do with an entertainment career.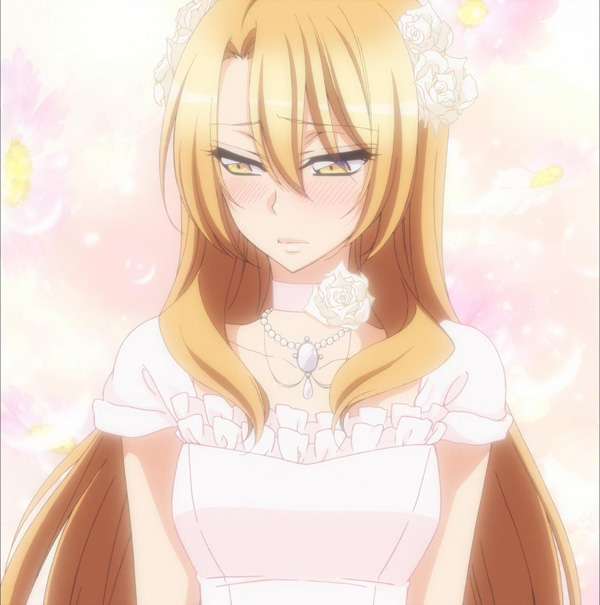 It's been 10 years since then, and Happy Wedding comes to Sena-Pro with the idea of shooting an anniversary commercial with all of the original actors. Izumi wants no part of it, but the only way that Ichijo will be involved is if the girl he worked with participates. Shogo, who coddles his younger brother and knows how to push his buttons, puts some pressure on Izumi to be in the commercial. Izumi reluctantly agrees, and decides to look at dressing up as a girl and being in the ad as an opportunity to try cosplaying.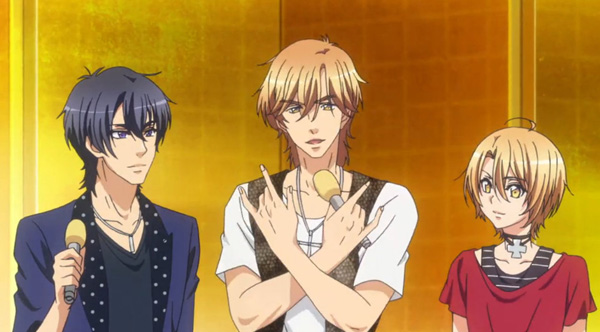 Ichijo insisted on having the original girl he starred with in the commercial because he's been in love with her all of these years. As Ichijo grew up, he experienced hardships during his career, and the only thing that got him through was his Happy Wedding co-star's smile. After the filming, Ichijo learns that Izumi is actually a guy, and is understandably upset. But Ichijo finds that he can't get Izumi's face out of his mind and realizes that he's in love, even though he knows Izumi isn't a girl. Ichijo admits his feelings to Izumi, but Izumi is only willing to be friends and texting buddies.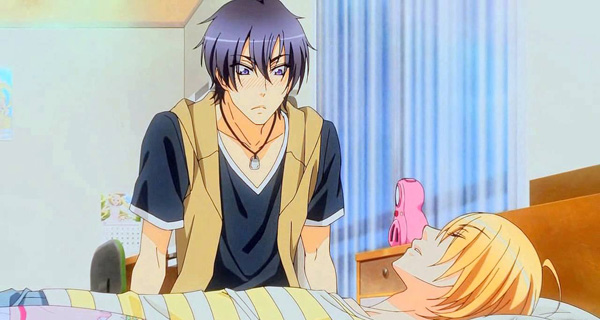 At first, Izumi is annoyed by all of the texts that the lovesick Ichijo keeps sending him. However, when Izumi is working on an entry for the Kadoyama Manga Grand Prize and is running behind schedule, he calls on Ichijo for help. As the two of them work on getting the manga manuscript complete, it appears a bond begins to develop between Izumi and Ichijo. But Rei issues Izumi a challenge: if his manga doesn't get a favorable review, he will have to make his show business debut.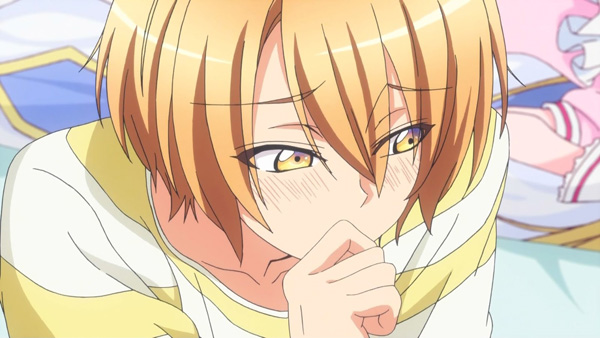 Izumi is told by one of the editors judging the contest that he doesn't have any talent and has no hope in the manga field. Of course, this is a crushing blow to Izumi. But unbeknownst to him, Ichijo finds a way for Izumi's idol to see the manuscript and send along some encouraging words. With these words, Izumi decides to face the unknown and willingly make his show business debut. But Izumi finds that in addition to dealing with his new found fame, he has to figure out what his exact feelings for Ichijo are.


---
Who Should Watch Love Stage?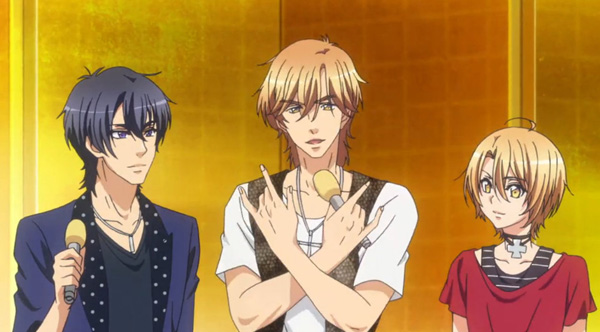 Love Stage!! will appeal to anime viewers who enjoy watching BL (boys love) stories. Fortunately, the most explicit this anime gets are scenes where sex is only hinted at, so viewers who may be concerned about content shouldn't have much to worry about. Viewers who support same sex relationships and enjoy dramatic anime may also appreciate watching this series for the characters and their interactions.


---
Similar Anime Titles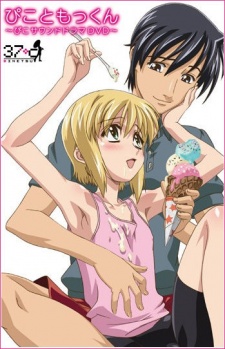 One summer vacation, Tamotsu is on a break from work and visits a café. It's there he meets Pico and falls in love, believing he's met a girl because of Pico's feminine appearance. But it turns out that Pico is actually a guy. Tamotsu is undeterred and tries to pursue a sexual relationship with Pico, and this includes buying girls clothing for him.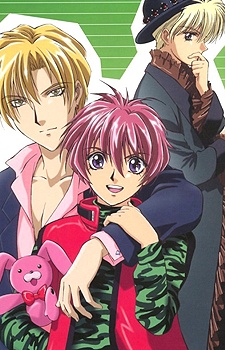 Shuichi Shindou is an aspiring singer, and he is part of a band called Bad Luck. He wants to become Japan's next big star and be like the famous idol Ryuichi Sakuma. One evening, when Shuichi is reading over some lyrics he wrote, the paper is blown away in the wind. A man picks up the paper and dismisses Shuichi's writing, which hurts his feelings. But even though he's angry, Shuichi finds himself intrigued by this stranger and wants to make him apologize. It turns out this stranger is a famous romance novelist named Eiri Yuki, and Shuichi finds that he's fallen for Eiri.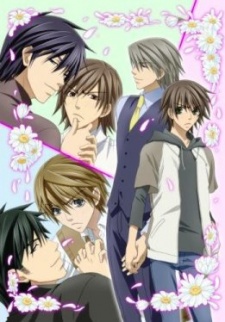 This series focuses on three couples. Misaki, a student struggling to prepare for college entrance exams, works with a private tutor named Usami. But Usami comes on to Misaki as they work together, and Misaki finds himself drawn to his tutor. Meanwhile, Kamijou's life is at its lowest, and he has a chance meeting with a man named Nowaki. Nowaki never lets anything hold him back, and he takes Kamijou on a whirlwind ride that will turn his world upside-down. Finally, Miyagi seems to be full of jokes and smiles, but he actually has problems that he tries to hide behind this façade. One of his problems is a guy named Shinobu, who is adamant that he and Miyagi are destined to be together.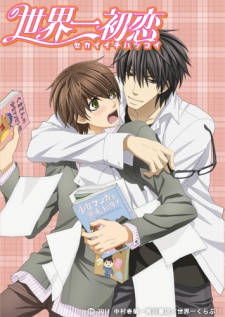 Ritsu Onodera decides to leave his father's publishing company due to his co-workers' jealousy. He transfers to Marukawa Shoten, and is assigned to the shoujo manga division. Ritsu's new boss turns out to be his former high school love, Masamune Takano. Masamune still harbors feelings for him, and is determined to make Ritsu fall in love with him again.