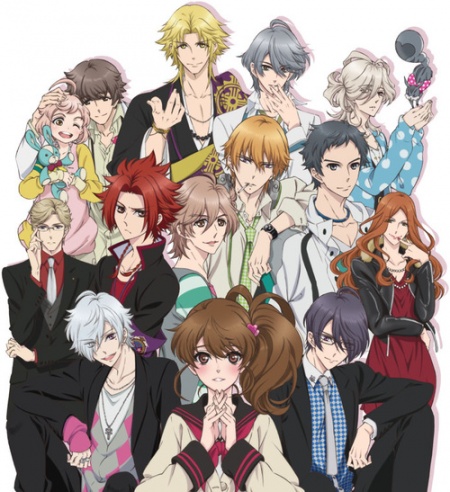 Brothers Conflict, also known as BroCon, is not your ordinary reverse harem anime. It revolves around the life of Ema Hinata who became the love interest of her newfound thirteen stepbrothers. It was created by a Japanese novelist, Atsuko Kanase and was later adapted into a manga series by Takeshi Mizuno and illustrated by Ukyo. It was produced by FUNimation Entertainment and Brains Base. Its first season was aired on television last July 2, 2013 to September 17, 2013.
Ema Hinata grew up lonely since she was an only child and her father, Rintarou Hinata – a famous adventurer, rarely came home to be with her. She was mostly accompanied by Juli, her pet squirrel, who knew everything about her. Juli became her confidant for a quite a long time and in return, Juli became overprotective of her.
The Asahina Brothers lived different lives from each other due to their distinct personalities and interests but managed to maintain a bond with each other in their own different ways as they reside in their sophisticatedly designed mansion – the Sunrise Residence. Only Natsume among the brothers decided to live on his own to avoid conflict with his brother Subaru because of an undisclosed issue from a long time ago.
BroCon will definitely leave you hanging with only 12 episodes aired since 2013 however 2 Brothers Conflict OVA and a Brothers Conflict Special were released during the time lapse until the second season which features Ema as a university student in Meiji University – the same university her stepbrothers Yuusuke and Subaru attend.


---
Overview
The complicated love story of Ema Hinata and the Asahina brothers began when Ema's father and Miwa Asahina, the boys' mother, decide to marry.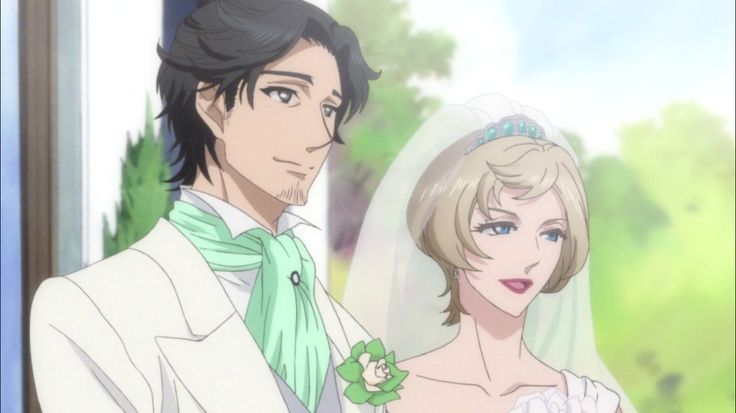 Ema always loved the idea of having siblings and being a part of a big happy family because she is an only child. That's why after finding out that she is going to have thirteen new stepbrothers she decided to move to their mansion – the Sunrise residence, to get easily acquainted with them. Meeting her stepbrothers, she finds out that she will need to adapt to a new environment – a home where she is the only girl surrounded by thirteen handsome brothers, and their different and sometimes clashing personalities.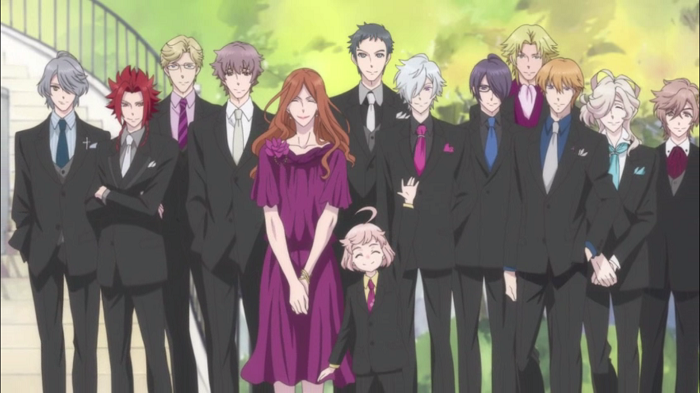 To ease the tension and be accepted as a new member of the family, she would help them whenever she can. She loved her brothers so much that she cares for all of them. However, to her surprise, all of them fell in love with her. All of the brothers were aware of each other's growing affection for Ema but promised themselves and each other that they will not give in to their brothers in winning her heart.


---
What Makes It Unique?
Brothers Conflict is a one of a kind anime as it incorporates certain and crucial real life issues in a love story.
Being a part of a new and big family and suddenly having brothers may be a common issue these days but having your brothers fall deeply and madly in love with you is completely different and absolutely bizarre. If there's something worse than being friend-zoned, it must be family-zoned. However, the brothers have decided that they will never give up in winning Ema's heart.
Ema, on the other hand, has her own issues to resolve and finds help from her stepbrothers who have encountered the same issues.
Being caught in a romantic situation with your siblings is a very sensitive issue, even if you're not related by blood. It's one of the taboos of love however the anime managed to make it seem compelling, leaving you in wonder of what would happen next with the story and the characters.


---
Similar Anime?
Brothers Conflict can be categorized as a harem or shoujo anime, and is actually both. The conflicting personalities of the characters make it fun and really interesting, especially as the Asahina brothers try to win Ema's affections. Animes with the same concept include: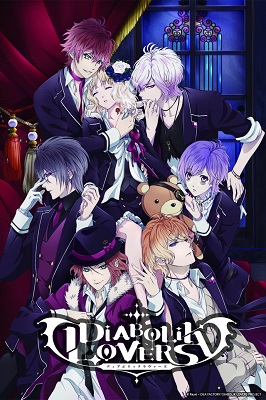 Komori Yui is a very optimistic girl who is nevertheless troubled by seeing spirits and experiencing poltergeist phenomena. In her second year in high school, she transfers to a new school—a night school for entertainers and celebrities—due to her father's work. There are rumors that vampires exist among the student body, and Yui ends up living with the six sadistic Sakamaki vampire brothers.
This may be a completely different plot considering the lead female character is living with a different type of household. They may be handsome men but they are still vampires. However, the different personalities of the Sakamaki brothers and Yui living with them because of her father make the anime somewhat similar to BroCon. The setting, however, is also different as it takes place in a dormitory night school.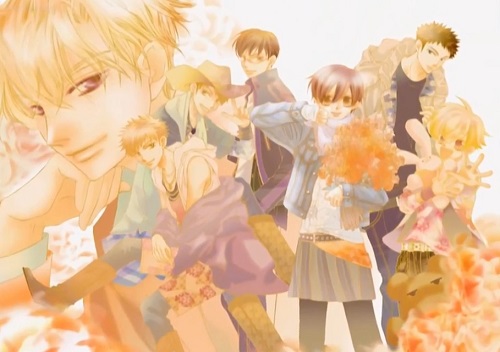 Ouran High School Host Club or Ouran Koukou Host Club, is an anime series that revolves around the life of Haruhi Fujioka, an intelligent student who qualified for a scholarship in one of the most prestigious schools for the elite in Japan – Ouran High School. To the funny twist and turns of the event, she accidentally became a member of the Ouran High School Host Club led by Tamaki Suou who happened to be the son of the CEO of the school. Everybody in school believed that Haruhi is a boy because of her hair style. As the reality about Haruhi's gender is slowly revealed, Tamaki found himself falling in love for Haruhi's natural charm but still keeps her true identity from other students as she became an asset to the host club.
What makes the anime comparable is the idea of how Haruhi became the center of attraction in the host club with all-male members – with awesome personalities and handsome features, which makes them the hottest guys in the school. The truth about Haruhi's true identity makes it even more interesting as some of the boys starts to fall in love with her and appreciate her simple but rare beauty.
Hilarious, romantic, and a little dramatic, Ouran High School Host Club will surely have you wanting more!


Fushigi Yuugi (Mysterious Play; Curious Play)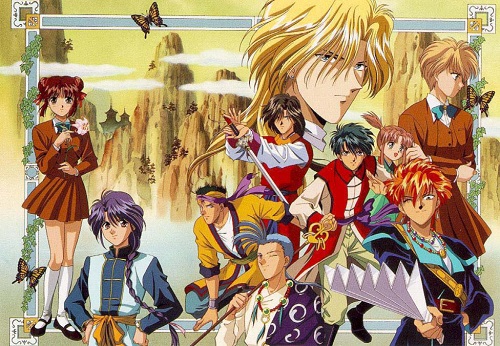 While visiting the National Library, junior-high students Miaka Yuuki and Yui Hongo (also known as Julie in other translations) are transported into the world of a mysterious book set in ancient China, "The Universe of The Four Gods." Miaka suddenly finds herself with the responsibility of being the priestess of Suzaku, and must find all of her celestial warriors for the purpose of summoning Suzaku for three wishes; however, the enemy nation of the god Seiryuu has manipulated Yui into becoming the priestess of Seiryuu. As enemies, the former best friends begin their long struggle to summon their respective gods and obtain their wishes.
Here is almost a completely different genre of anime as it involves a supernatural phenomenon but its still similar to BroCon. The bizarre love story of Miaka, Tamahome, Hotohori, and Yui makes it interesting as they fight for their right to love and be with the one they love while performing their responsibilities to their respective nation.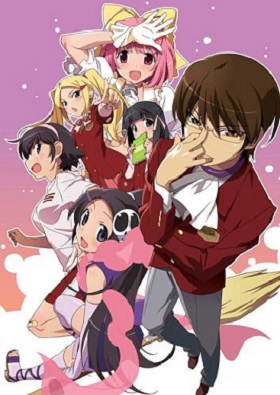 Keima Katsuragi, known online as the legendary "God of Conquest," can conquer any girl's heart—in dating sim games, at least. In reality, he opts for the two-dimensional world of gaming over real life because he is an unhealthily obsessed otaku of galge games (a type of Japanese video game centered on interactions with attractive girls).
When he arrogantly accepts an anonymous offer to prove his supremacy at dating sim games, Keima is misled into aiding a naïve and impish demon from hell named Elucia "Elsie" de Lute Ima with her mission: retrieving runaway evil spirits who have escaped from hell and scattered themselves throughout the human world. Keima discovers that the only way to capture these spirits is to conquer what he hates the most: the unpredictable hearts of three-dimensional girls! Shackled to Elsie via a deadly collar, Keima now has his title of "God of Conquest" put to the ultimate test as he is forced to navigate through the hearts of a multitude of real-life girls.
Unlike the anime mentioned earlier, Kaminomi is a harem anime for shounen anime enthusiasts. What makes it comparable to BroCon is the idea that the lead male character found himself in a complicated love story when the girls he has "conquered" fell in love with him for real.


---
Who Should Watch It?
Brothers Conflict is a rated PG-13 anime which means it's only suitable for audiences who are 13 years old and older. Thus, it also includes some sensitive visuals so it's not good for younger audience.
It is a one of a kind anime for those who like harem-themed romance anime, especially if you are interested in what goes on in the minds of individuals who experience such situations and how they manage to be cool about it despite the huge and complicated competition they're in. However, if you are someone like Ema, who happens to encounter the same situation, BroCon is the right anime for you. You will realize a lot of things while watching the anime series and soon learn how to handle the situation you're in.
Undoubtedly, Brothers Conflict is a peculiar and very intriguing anime for both males and females who are in their teenage years and above.