---
The Anime Girl Hairstyles Of Your Dreams!
--- Anime characters seem to possess such a large variety of hairstyles, that we are simply in awe at all those hardworking manga artists and character designers in the anime industry, for their style and creativity!

We're going to delve deeper into this amazing world of anime girl hairstyles, and discover which characters truly like to spend time at the beauty salon, which are tomboys, and which are just plane Janes.


---
1. Slicked Back Hairstyles
---


Akebi Sasaki from Girls und Panzer is a sporty but sensitive individual. She definitely likes to keep active, and has an interest in ballet. Her blonde slicked back hairstyle makes her look sharp, which suits her role as a gunner.

Rurichiyo Kasumiouji from Bleach is a princess and Hari from InuYasha: Toki wo Koeru Omoi is a servant of Lord Hyouga. Both of them tend to have an arrogant attitude towards those around them. It has to be the hair!


---
2. Side-swept Hairstyles
---


Side-swept hairstyles definitely suit alpha females. Mari Kurihara from Prison School and Milly Ashford from Code Geass: Lelouch of the Rebellion are both presidents of their respective student councils. Both tend to have a cold and calculating aspect to their personalities, whereas Petra Ral from Attack on Titan is a lot kinder but remains headstrong.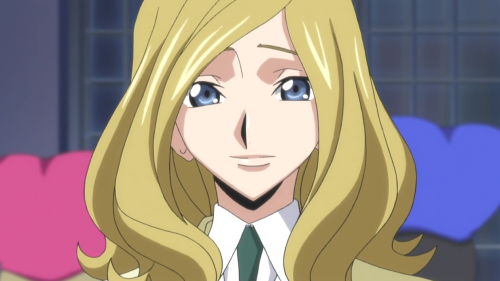 ---
3. Wild 'n Sexy Hairstyles
---


There is no shortage of femme fatales in the world of anime. These beautiful women do not just have agency, they have glorious hair, which will cause plenty of heads to turn.

Queen Bee from Golgo 13: Queen Bee, Fujiko Mine from Lupin the Third: Mine Fujiko to Iu Onna and Rias Gremory from High School DxD have the kind of wild and sexy hairstyles that have guys chasing them, and other females filled with envy!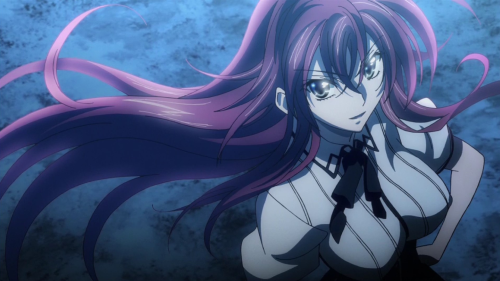 ---
4. Bald and Shaved Hairstyles
---


There aren't many anime girls with bald (or shaved) heads, but there are a few that will make you wonder why they would forego hair. Are they members of an underground punk band? Or are they just distinctive?

Mahoja from D.Gray-man and the tomboyish Bellemere from One Piece certainly know how to carve out their own paths, and stand out from the crowd. Kriem from Tiger & Bunny is sick and injured after surviving a helicopter crash, and we see her without her jet black bob hairstyle.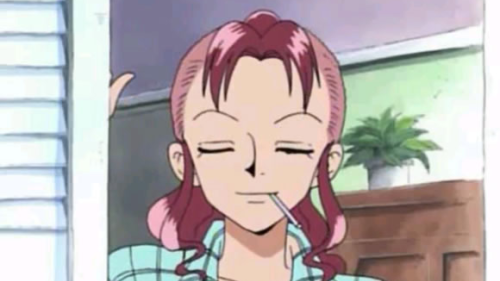 ---
5. Short Hairstyles
---


Short anime girl hairstyles are commonplace. Stylistically, they may differ and shows us a little of a girl's personality. Mikoto Urabe from Mysterious Girlfriend X is quirky and her playfully quaint short hair suits her just fine. Whereas Hana Midorikawa's prim and proper short hairstyle, is a perfect fit for her shy demeanor.

And then, there's Nana Osaki from Nana who couldn't be anything other than a punk rocker. She most certainly looks the part thanks to her stylish short hairstyle and multiple piercings.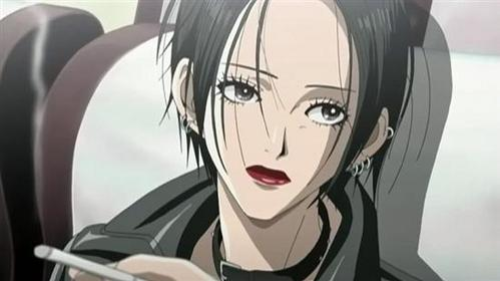 ---
6. Long Hairstyles
---


It seems that long hairstyles are pretty much the standard for lead female characters. Utena Tenjou's bright pink long hair makes her look very distinctive, whereas Saeko Busujima's long locks only add to her sex appeal. And finally, Erza Scarlet's long red hair helps to emphasize her femininity, and offset the edgier aspects of her persona to a certain degree.


---
7. Royal Hairstyles
---


Anime girl hairstyles that are a bit different from the norm are royal hairstyles. Moreover, we're certainly not complaining considering how elegant they look. Marie Antoinette from Rose of Versailles has gorgeous blonde hair that's tidily styled – fit for a princess!

Aisha Codante from Five Star Stories is an otherworldly beauty, who has big hair which contrasts well with her thin frame. Aeka Jurai Masaki from Shin Tenchi Muyou! brings some oriental and intergalactic flair to the forefront.


---
8. Blinding Bangs
---


You have to wonder how some of our anime heroines keep an eye on the action, with bangs partially hindering their vision. Yeah, it's a cute hairstyle… but probably not the most practical.

Olivier Mira Armstrong from Fullmetal Alchemist: Brotherhood knows how to hold her own. She's a tough and proficient military general, and her blinding bangs don't hold her back!

Ayase Ayatsuji from Rakudai Kishi no Cavalry is a driven individual. She seeks to improve her sword skills, and win back her dojo. Rem from Re:Zero kara Hajimeru Isekai Seikatsu is just super nice, and her blinding bangs just help to accentuate her overall appeal.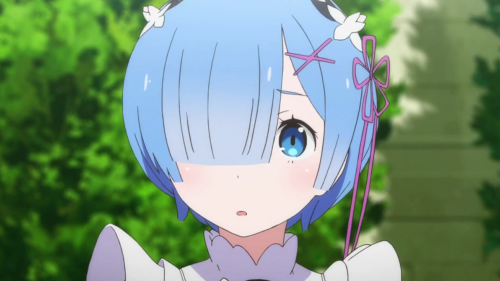 ---
9. Girls with Bun Hairstyles
---


Don't girls with bun hairstyles look so incredibly… loveable?!

It's the kind of hairstyle that looks so feminine with an overtly Eastern flavor. Kagura from Gintama is usually seen in Chinese-style attire, with her hair buns covered. On the other hand, Miaka Yuuki from Fushigi Yuugi prefers to tie up her buns with ribbons.

Chun-Li's covered buns are pretty much a trademark of her character. At least, it's another facet of her appearance that might distract folks from staring at her thighs all the time!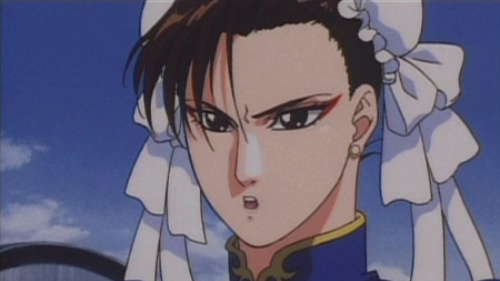 ---
10. Ponytails
---


Ponytails are one of the most popular anime girl hairstyles. In fact, many lead female characters have ponytails and this seems to fit their commanding roles. Eri Ayase from Love Live! School Idol Project is a student council president and a responsible individual. Yoko Littner from Gurren Lagann is levelheaded and proficient with wide variety of armaments.

Then, there's Hitagi Senjougahara who's a self-proclaimed tsundere and tries to live life on her own terms.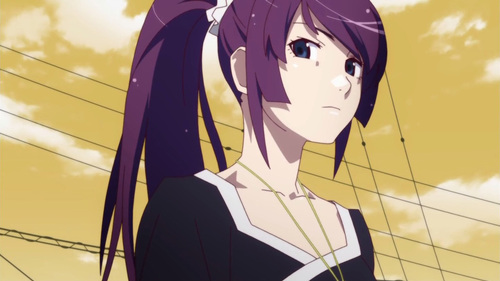 ---
11. Twintails
---


Twintails are also prominent as far as anime girl hairstyles are concerned. It's as if certain anime girls conspired to double-up on ponytails. After all, two tails are better than one!

Mine from Akame ga Kill! has pink twintails, and they make her look cute and innocent. However, she's a deadly sniper with a quick wit. But she's warm and loving with those she's close with. Usagi Tsukino from Sailor Moon is a klutz and a crybaby, and that's putting things lightly. Nevertheless, she cares deeply for those closest to her.

Our favorite vocaloid, Miku Hatsune, is a CG-generated live performer par excellence. Moreover, she absolutely loves her fans!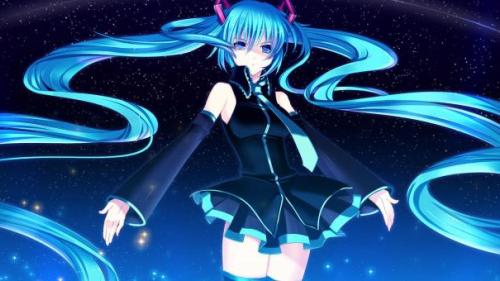 ---
12. Ahoge Hair
---


Ahoge hair looks somewhat daft. Perhaps, this adds a bit of character. On the other hand, it's the perfect hairstyle for quirky anime girls that make us chuckle. Konata Izumi from Lucky☆Star, Sumi Kuroi from Moetan and Lucy Yamagami from Servant x Service are the loveable oddballs with notable ahoge hair.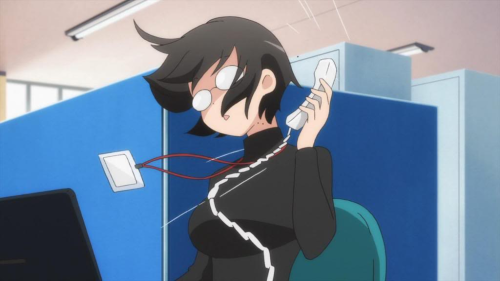 ---
13. Hair Drills
---


Anime girls who sport hair drills are few and far in-between. Nevertheless, this hairstyle certainly draws attention. Those twirled hair locks give the impression that they could easily drill through thick boards of timber!

The devious Biscuit Krueger from Hunter x Hunter, the arrogant Saki Tenjouin from To LOVE-Ru and the childlike Athena Tennousu from Hayate the Combat Butler!! have differing personalities. However, they all possess some very impressive blonde hair drills.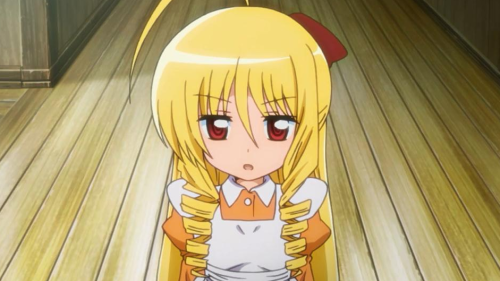 ---
14. Seriously Crazy Hair
---


If you thought that ahoge hair and hair drills were a little nutty, well, we're about to crank up the crazy just a tad! After all, not every anime girl wants a conventional hairstyle.

Ritsuko Kunihiro from Shiki has long green locks, which look absurd, and somewhat creepy in motion. Musashi (Jessie) from Pokemon possesses really big hair, which is purple and seems to defy gravity. However, we left the best for last. Ragyou Kiryuuin from Kill la Kill has a weaponized hairstyle, which she uses against others with a rainbow-like emission.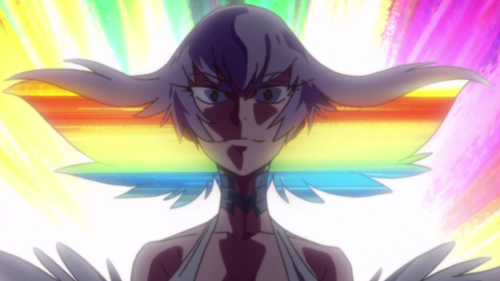 ---
15. Spiky Hairstyles
---


Spiky hairstyles are often associated with male characters. Nonetheless, several female characters also look good with spiky hairstyles. They are strong-willed and very capable individuals that get the job done!

Setsuna from Needless and Kallen Stadtfeld from Code Geass: Lelouch of the Rebellion are both girly and tough. Kenna Yatsushiro from Medaka Box is a tomboy, and often rougher than the guys… but also possesses a feminine side as well.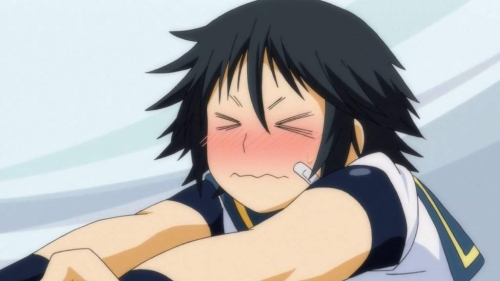 ---