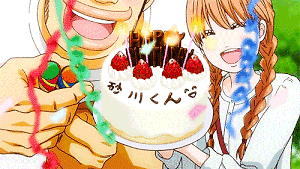 Birthdays are an inevitable part of life. We all have them. Most of us look forward to them, while a few of us dread them as they remind us that we're getting older. But what about our favorite anime characters, don't they get older and wish to celebrate their birthdays as well? Of course they do.

Depictions of typically happy birthday scenes are probably not as common in anime, as we'd like to believe. Nevertheless, they do exist and they're sure to put a smile on your face.


---
Check out our list of happy (and some not so happy) anime birthdays!
---
---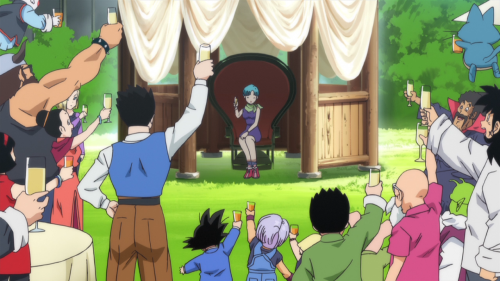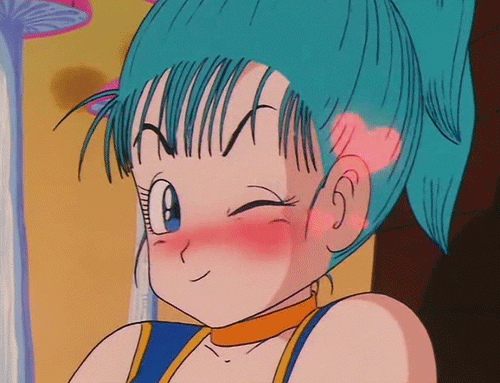 Now here's a birthday party with a difference. Bulma celebrates her 38th birthday (although, we suspect that she's actually a bit older than that) in a grandiose style. It's as if she's invited the entire cast of the Dragon Ball Z universe to attend this special occasion.

At a glance, it does seem that everyone's there but it soon dawns on us who's missing. Gokuu and Vegeta are off training, and thus not present. Of course, Goku realizes this and dreads the prospect of having to face Bulma's wrath for not being at her birthday. Bulma's wrath is definitely not the only thing Goku should be worries about though...


---
---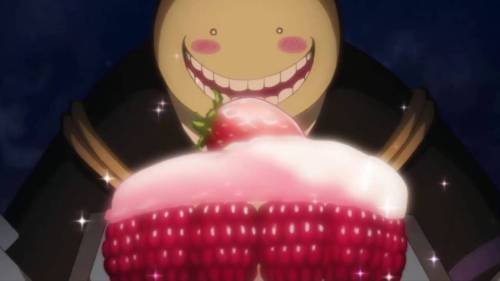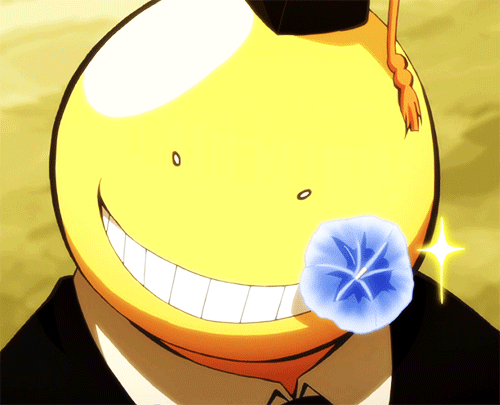 Hey, even the deadliest of assassins need to take some time off and celebrate their birthdays. Koro-sensei does just that, and spends his birthday with some of his students. And you can just sense how giddy he is, as he's about to dig into that delicious looking strawberry cake.


---
---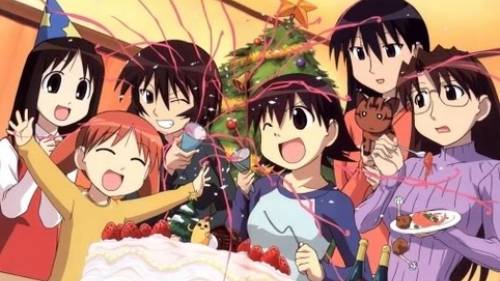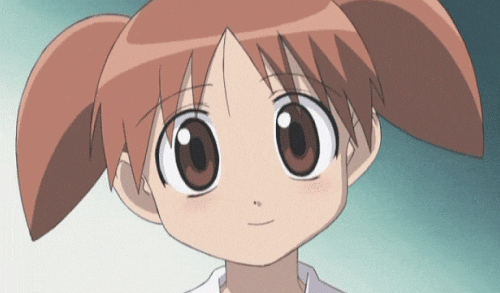 I'm sure we've all come across that rich kid at school who gets to throw the coolest birthday parties. Well, as far as anime goes, Chiyo is that rich kid. Her family is very wealthy, so she lives in a mansion which gives her plenty of room for killer birthday and slumber parties.

Chiyo regularly invites her school mates over to celebrate her birthdays, which are joyous occasions and where plushies make for the most ideal gifts!


---
---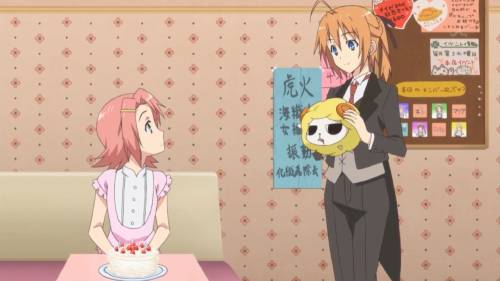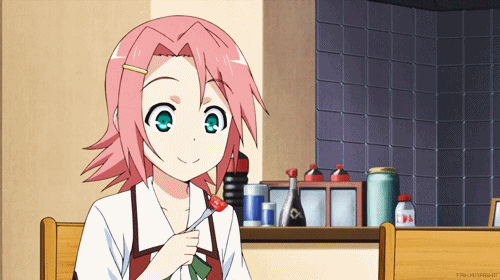 Kureha really loves her birthdays. She lets her close friends know that her 16th birthday is coming up, as she doesn't want anyone to forget about it – especially Kinjirou.

The big day arrives, and she celebrates her birthday with Nakuru, Masamune, Kanade and Subaru. And she's lucky enough to enjoy a very yummy birthday cake together with her friends. To top that, some boys with game development skilles pitched in to make a cool game for her.

Happy Birthday Kureha, and have an awesome sweet sixteen!


---
---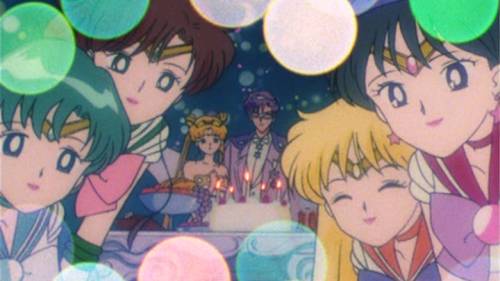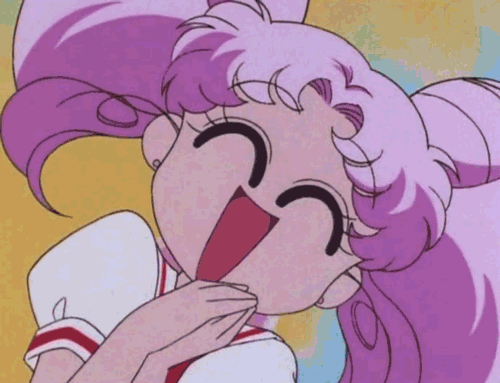 There's something magical about the Sailor Moon series. And no, it's not just because most of the lead characters have phenomenal magical skills. It's just the overall vibe of this anime, which makes us believe that it's created in some far-away fairy tale parallel universe that we'd love to visit one day.

Take the scene from Chibiusa's birthday party for example. Aino Minako, Usagi Tsukino, Mamoru Chiba, Rei Hino, Makoto Hino and a gloriously epic cake await Chibiusa. The scene is so dreamlike, about the only thing that's missing is a unicorn.


---
---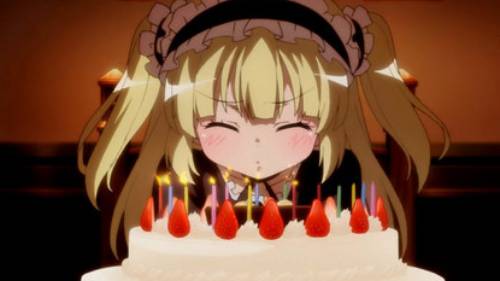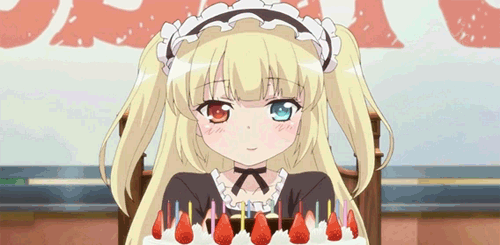 You've got to admit, Kobato Hasegawa looks absolutely adorable as she blows out those candles on her birthday cake. Overall, it was a fun birthday party that ended well leaving Kobato very happy indeed. And prior to Kobato's birthday, her brother Kodaka was joined by Sena, Rika, Yozora and Yukimura to pick a present for her at the mall.


---
---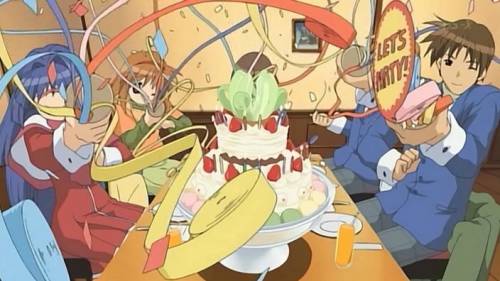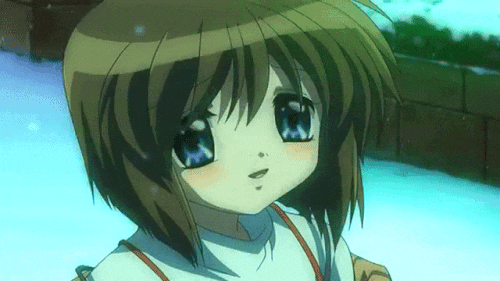 Shiori has a heartbreaking story, primarily because she has suffered from an illness from birth which could end her life soon. There are plenty of scenes with Shiori which are bound to get us teary-eyed. So it's a nice change to see her experiencing a very happy birthday with her friends.

Nayuki and Yuuichi should be careful with where they point those party poppers; they could take someone's eye out!


---
---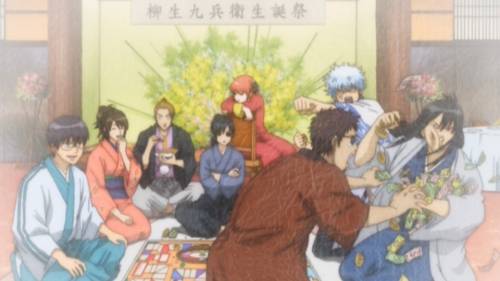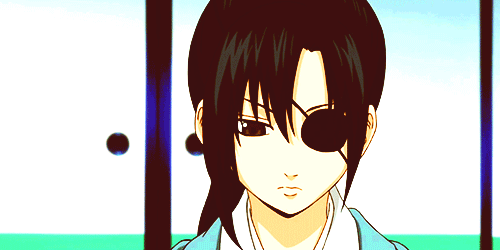 One thing is certain; craziness is a natural component of the Gintama universe. Things start going horribly wrong even when birthdays are involved. Shinpachi and Otae pick up a cake for Kyuubei's birthday party, but it ends up getting ruined in typical Gintama fashion. The ensuing chaos makes us wonder whether this is one of the wildest birthdays in any anime!


---
---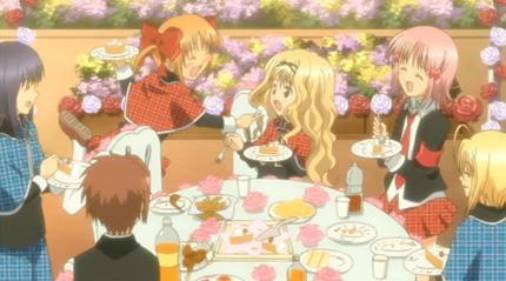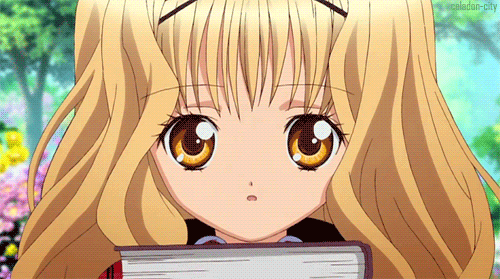 When we think of scenes for a happy birthday in typical anime style, then watching Rima Mashiro celebrate her big day is a great example. Watching the beautiful blonde enjoying her birthday party among other girls such as the delightful Amu and the playful Yaya, is sure to raise spirits. It's certainly a colorful event which makes us want to climb through the TV screen and join in on the fun!


---
---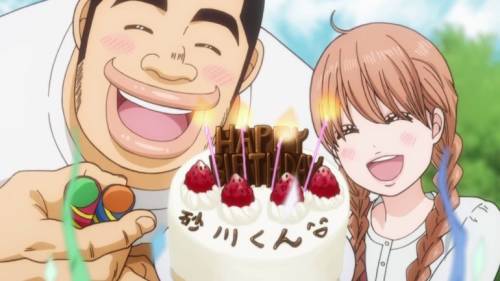 If there's one important life lesson that anime has taught us, it's the importance of friendship. And here, we see what it means to be surrounded by really good friends.

Takeo and Makoto are next door neighbors and close friends who truly care for each other. And it's great to see Gouda, together with Rinko, celebrate Makoto's birthday in fine anime style.

Happy Birthday Makoto…there are plenty of cute girls who wouldn't mind spending your big day with you!


---
Happy Birthday Honorable Mentions
---


There just aren't enough anime happy birthdays now, are there? Here are a few more to get you super excited about your upcoming birthday as well!


---
---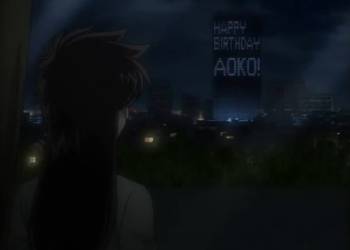 Most of us are quite content with an ordinary happy birthday greeting. However, Aoko is in for a very pleasant surprise. She witnesses the side of a building light up with words congratulating her on her birthday!
---
---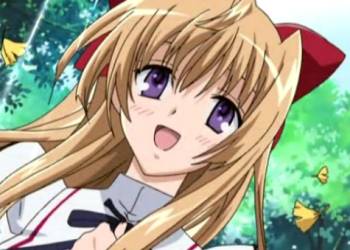 Just imagine that your birthday is coming up, and you're suddenly flung into a magical mecha scenario? I don't think that would make for a very happy birthday... but certainly an exciting one to say the least.
---