Cool Anime Characters
---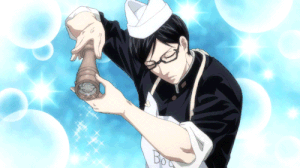 What makes a character cool? Is it their personality, intelligence, looks or behavior? Or is it maybe the combination of all those elements?

You know what, we're not even going to try and define cool. It's a lot like love, you can't really describe it, but you can feel it.

If you are wondering who made it to our list, take a look below as we count down the coolest male and female anime characters!
Females
---
From: xxxHOLiC | Member Favorites: 3665
---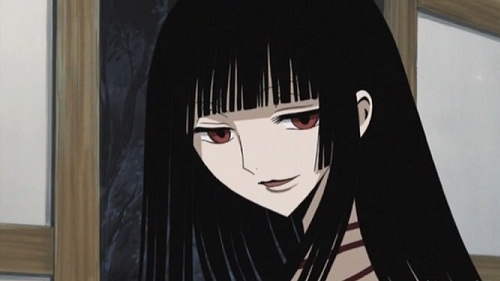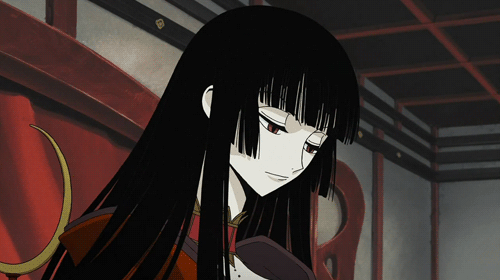 Yuuko may be a witch, but she is definitely not wicked! In fact, she is a cool and knowledgeable witch. Yuuko is the owner of a shop that grants people's wishes in exchange for something that has equal value to the wish. Her great sense of style and vast knowledge of the world definitely guarantees her a spot on the list. Catch some of her quotable quotes here.


---
From: Fairy Tail | Member Favorites: 11582
---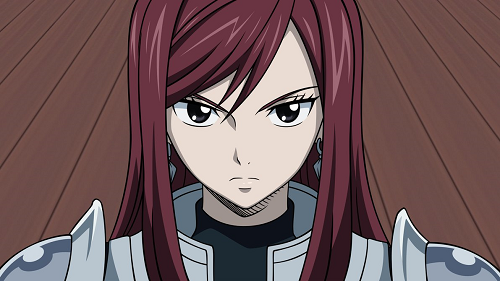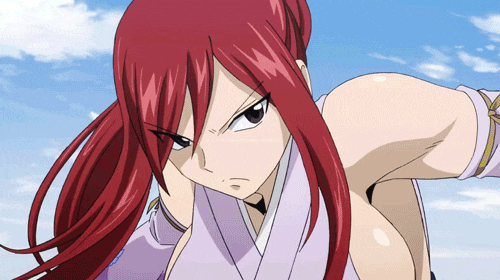 Also known as 'Titania' or 'Queen of Fairies,' Erza uses the Requip magic which allows her to use different kinds of weapons and armors. At the young age of 15, she became the youngest member of Fairy Tail to pass the S-Class exam – a feat that only the strongest and toughest mages could accomplish. She also has a generally no-bullshit attitude and is incredibly non-nonchalant about showing off her body. Very cool.


---
1 (tied). Revy
From: Black Lagoon | Member Favorites: 10771
---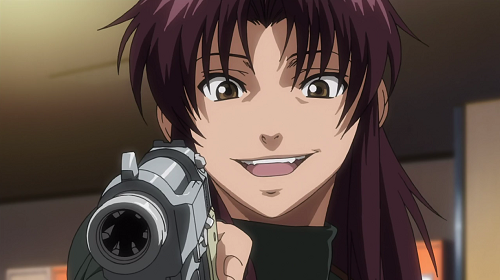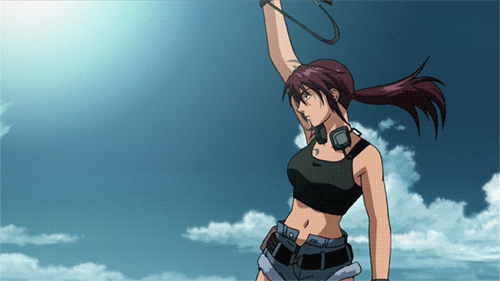 Revy is one of the coolest and most popular characters in all of anime due to her high levels of badassery. Merciless, sadistic, and competitive are the three words that perfectly sum up Revy. Her talent with firearms and ability to dodge bullets are unparalleled, making her the deadliest fighter in the series. She ties for 1st place for coolest anime character, and after seeing who else we've decided to award with the same rank, we don't think you'll be able to complain.


---
---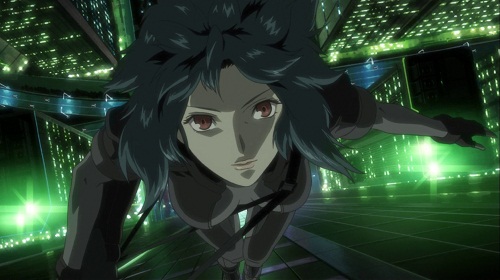 Popularly known as Major, Motoko is a cyborg who works as a field commander of Public Security Section 9. Not only is Major physically strong, but she is also intelligent and even has the looks to match it as well. Moreover, she is known for her skills in deduction and hacking – even being listed as a Super Wizard Class hacker. Motoko is a renowned badass, being the protagonist of one of the most influential anime franchises of all time. She ties for 1st place.


---
---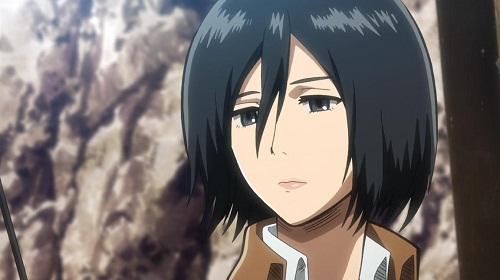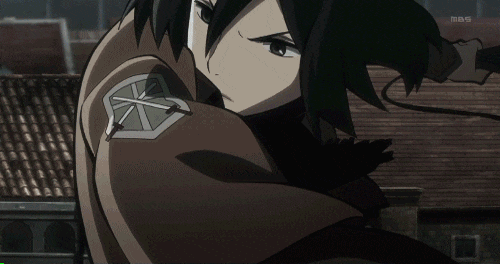 Mikasa is a prodigy. She is known the best soldier among the 104th Training Corps and the most skillful among the main trio. With her superb combat skills, great agility, mastery of the 3D Maneuver Gear, and strong will, Mikasa has been dubbed as 'worth one thousand ordinary soldiers.' She also rarely smiles and takes cares of titans like no one's business. The definition of cool, and also the final 1st place finisher in our list.


Males
---
From: Slam Dunk | Member Favorites: 362
---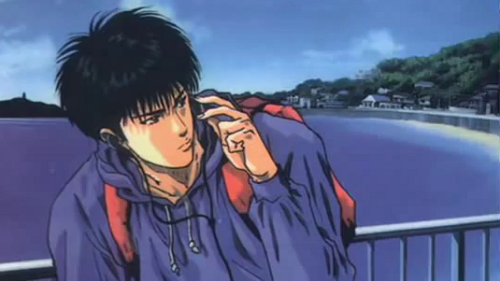 Calm but cold, those two words perfectly describe the ace player of Shohoku. With his great speed, athleticism, and goal of becoming the best High School basketball player in Japan, Rukawa is unstoppable on the court. His skills and looks also gained him lots of fans, as well as praises from his opponents – including his rival, Akira Sendou. Traditional, old school cool.


---
From: One Piece | Member Favorites: 4965
---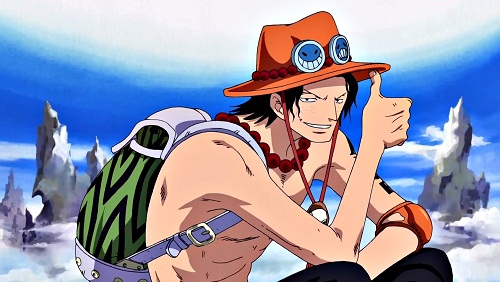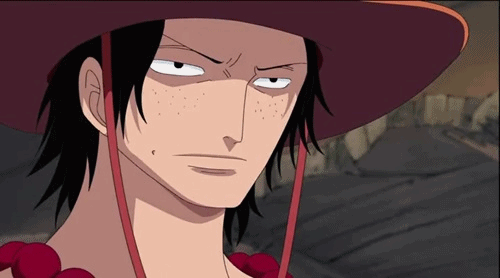 Ace is one of the hottest characters of the series (mainly due to his devil fruit ability), but he's also super cool. He and Luffy both share the same goofy personality, and they never back down in a fight. Moreover, his love for his brother is so deep that he is willing to protect him even if it costs him his life. Yeah he's a little bit goofy sometimes, but that's just part of his charm.


---
---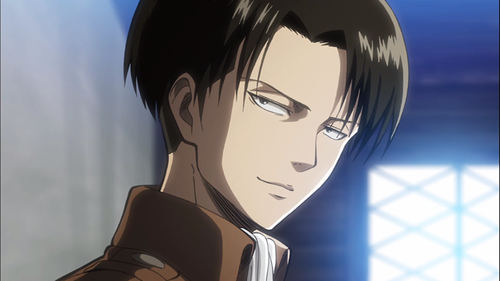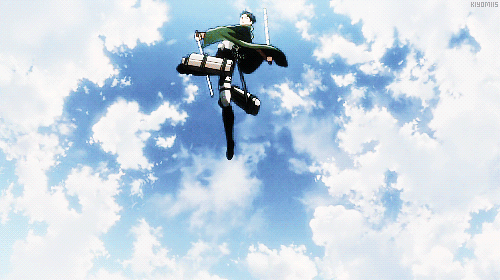 Just like Mikasa above, Levi is also one heck of a soldier. He has the nickname, 'humanity's strongest soldier' and is also a leader of an elite squad in the Survey Corps. His excellent battle skills, cold personality, strong respect for discipline and authority as well as his addiction to cleaning makes Levi the coolest guy in the series, and even as a support character, is the most popular with 19250 member favorites (miles ahead of Erens 5931).


---
From: Naruto | Member Favorites: 17934
---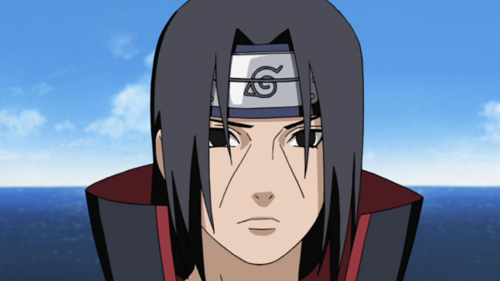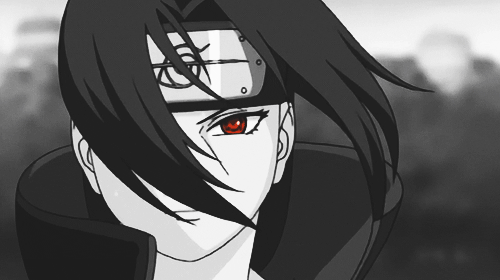 Often being compared to Batman by many fans, Itachi is one of the most popular characters of the series, mostly because of his tragic story, great techniques, and cool demeanor. His devotion to his village was so great that he agreed to the plan of sacrificing his entire clan, only saving his little brother, Sasuke. Despite being seen as a criminal, Itachi still protects his village and his brother from the shadows, making him a cool and noble brother just like Ace above. But considering the pain and responsibility that he bears for so many years, how ridiculously powerful he is, and how goddam cool he is in general (never forget the final head poke), he's got to rank a little higher. #2 seems right.


---
---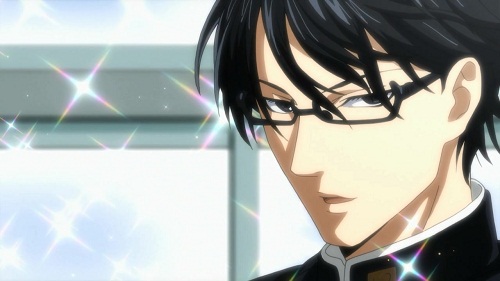 If we are talking about the coolest guy in anime, then it has got to be Sakamoto. Forget a cool and/or tragic backstory - his intelligence, great looks and unconventional ways of solving problems make him the coolest character of all time. With everything that he does, even when he is blowing bubbles, sweeping the ceiling or putting out a fire, Sakamoto does them with a style that only he could pull off! Despite the many threats around him (which he is completely oblivious to) Sakamoto gets over them easily and quickly. With this, all the girls and boys in his class are going crazy over him. And so will you.