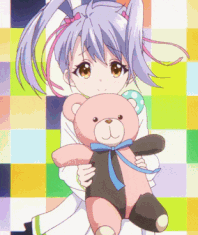 Manga has a track record of producing the cutest characters on the internet and beyond. Hundreds of memes today are born from ultra-moe manga content, and some characters have become downright iconic.

So where does all that cute come from? Here's some of the top moe manga with cute levels over 9000.

For more manga recommendations, check out our articles on the best shoujo, harem, and mature manga.
---
---

A healthy portion of comedy mixed with a seriously cute cast of girls. Ritsu is a NEET obsessed with eroges and is totally uninterested in normal girls. That all changes when he discovers a blog about futurology… with exact instructions written out of him. The initially generic seeming plot takes an atypical turn into the realm of sci-fi and seriousness- but not before delivering a triple dose of distilled adorableness. Props to the author- this manga doesn't fall into the usual recycled content loop that other manga of its genre so often do.
Warning: Ecchi alert.


---
---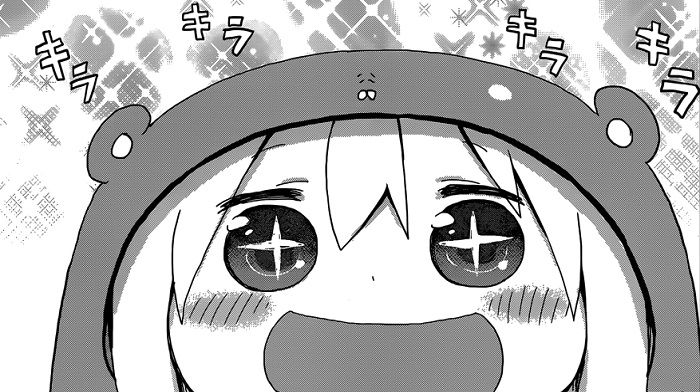 Taihei's little sister is the perfect woman- a respected beauty with top grades and an endearing personality. That all disappears the moment she gets home. Taihei's struggles admirably to discipline Umaru, but all in vain. As long as her image outside of home is maintained, she will never be responsible! Umaru spends her days lazing around, playing video games, binge eating snacks, and bothering her onii-chan. She manages to project a moe aura in both her perfect mode and her lazy mode, making Himouto! Umaru-Chan a blast to read from start to finish.


---
---

Umio has just started a part-time job working at a manga store. A manga store staffed by a very unique group of individuals. Somelier: The strong, silent, expert of all things H-rated. Rotti: The innocent loli with a gory love for zombie violence. Sensei: The girl with no girl power. Kameko: The camera wielding pervert who hides behind her lens. Hio-Tan: The large chested clutz, and Kantoku: The pervert supervisor with an unexpected mature side. The daily shenanigans, trials, and tribulations of the employees of this manga shop will entertain and satisfy your weekly- or daily moe needs.


---
---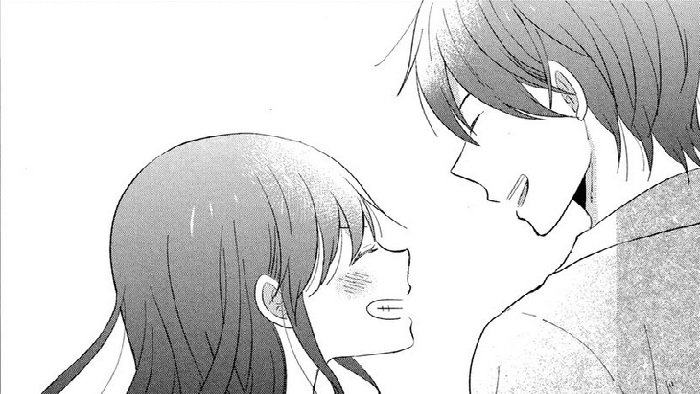 Motomiya Mao's parents have always been distant in her life. When she was young, she found a home with the family of her childhood friends, the Nakamura family. Now in high school, her father has remarried, and she finds herself with no place in the new family he is building. She soon meets the eldest brother of the Nakamura family, Hiro, and he invites her to come live with him in his family's house. Expressing herself through her Mobile novel, "House of the Sun," Mao slowly comes to love her new place in the world with Hiro.
Note: The art style takes a little getting used to, but it's more than worth it.


---
---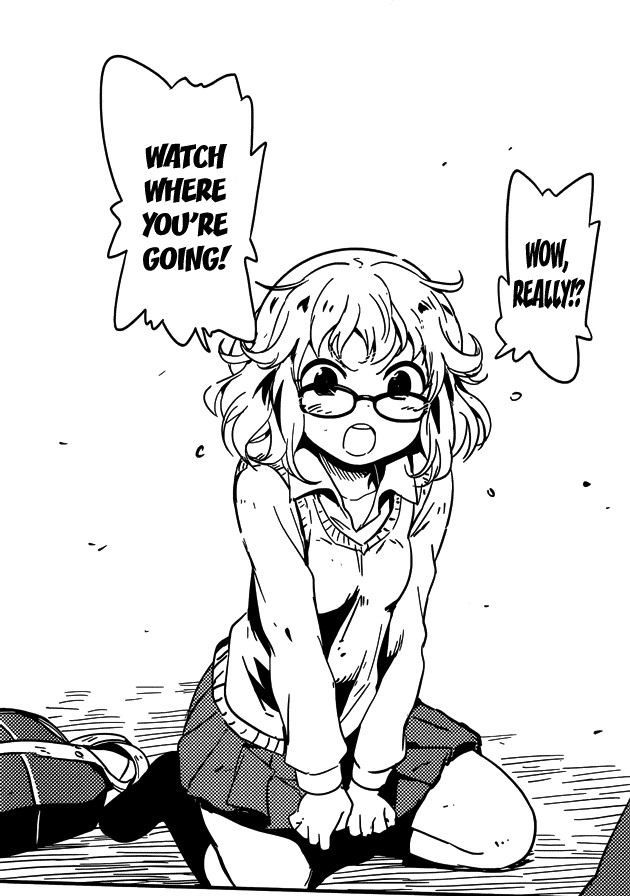 Moe robots that want nothing but for Shinjou to fall in love with them… What could possibly go wrong? Oh yeah, they're also trying to kill him. After extracting his 'seed.' All of them except for Sutako- the deadliest loli-robot ever created. Comedy, romance, and a little bit of feels are abound in this manga, where the future of humanity hangs in the balance- as long as Shinjou can keep it in his pants.


---
---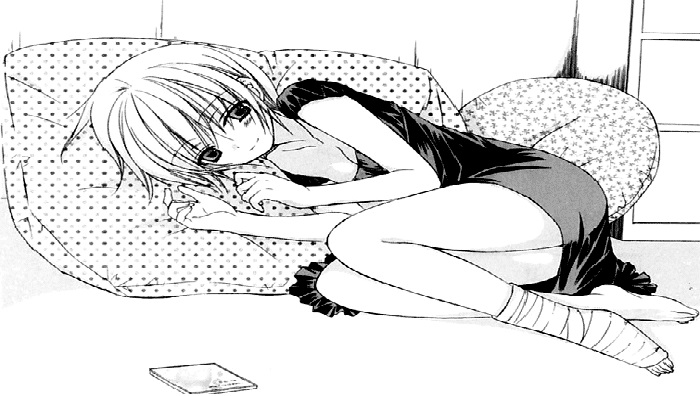 The last of the Lycanthropes, and an immortal demon hunter. In spite of the battle-manga setting, Dear is a surprisingly adorable story about Chiruha, her quest to make friends, and the deep relationship she develops with Kii-chan, the demon hunter with a mysterious past whom she seems to know from her childhood. As the manga progresses, a cast of charming characters are introduced at a steady rate, including the Level Zero Hero: Komomo


---
---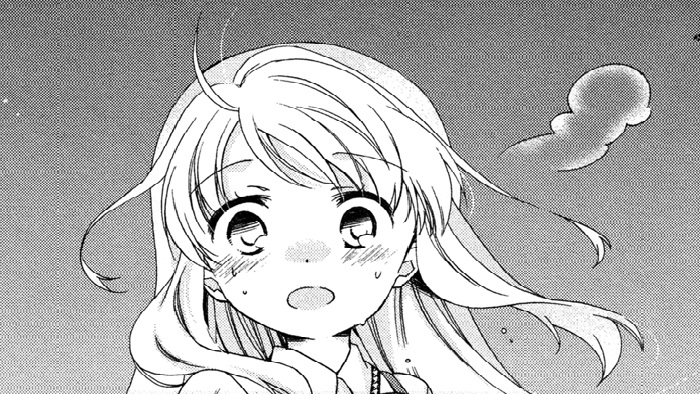 First love at its cutest. In order to overcome her crippling fear of men, middle schooler Ashihara Himari agrees to a test of courage: Confess to a complete stranger! But what happens when that stranger, actually agrees to go out with her…!? A sweet, heartwarming story unfolds as Himari slowly opens her heart to Kai, a strange boy that fate brought into her life. The two slowly grow together, sharing many firsts, and opening Himari's heart.


---
---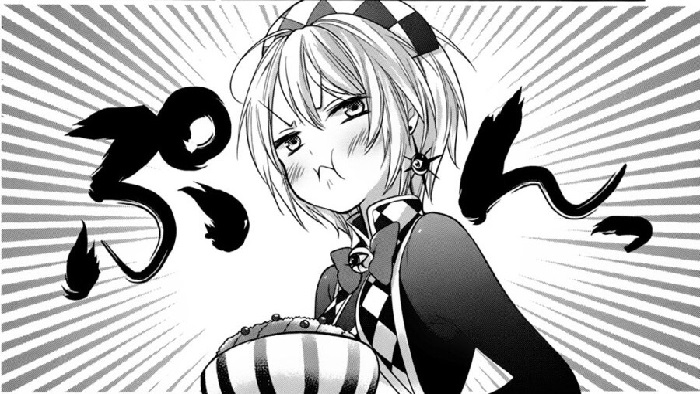 A heart-achingly sweet love story. Two things really set this manga apart from the rest. The gorgeous art style filled with flowers (Our main character is a gardener), and Karin. The real shining star of this manga is Karin. Dizzyingly cute, strong-willed, and proactive, Karin totally shatters the mold of typical female protagonists in manga, and nuzzles her way into your heart. Unfortunately, the same can't be said for our Main Character, who is a totally stereotypical wimp who doesn't deserve Karin. AT ALL.


---
---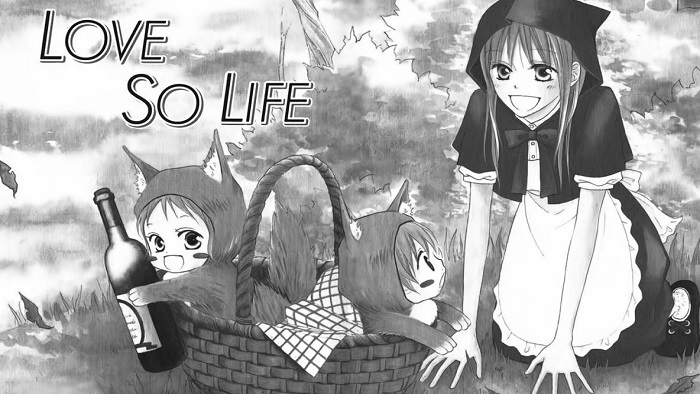 If you have ever once in your life thought "Those kids are so cute!" then this manga is for you. It follows the life of Shiharu as she cares for two adorable twins, and their uncle who took them in. This manga maintains a slow, steady pace, with time moving forward by a few weeks or months with every volume. Every chapter is filled with moe cuteness from the twins, and occasionally from Shiharu as she matures and comes to terms with herself and her feelings. Some moments are emotional, but overall, this is a manga about two endearing twins, frequently dressed in cute onesies.


---
---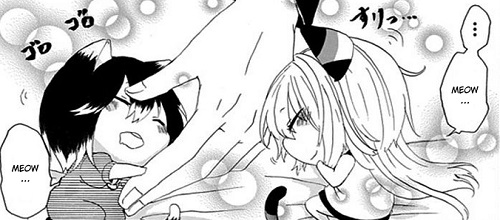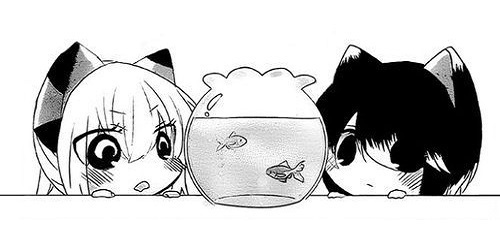 Cat girls combined with cute kids. I don't think it can possibly get any cuter than Nukoduke! The story of Yuuya who saves the lives of two tiny, part human, mostly cat, girls. The story follows a slice of life pattern, journaling the daily adventures of Sasame and Kei as they try, and adorably fail, to express their gratitude for their caregiver.
---
If you haven't died of a sugar overload after reading any of these, you'll be happy to know that Himouto! Umaru-Chan and Denki-Gai no Honya-San both have anime adaptions!