---
Kaizoku-Con 2016
---
Kaizoku-Con is one of Ireland's biggest anime and otaku related events of the year. Located in the heart of bustling Cork City, on University College Cork (UCC) grounds, this event is fast becoming a shining example of how an anime convention should be run. The event was started three years ago by the University of Cork's very own anime society. They decided to host something that would allow any one in the area to enjoy the fun. With this idea in mind they called up a few guest speakers, gathered some anime stalls, and invited some artists to showcase their work.
Three years later and the events just keep getting better and better. This year was jam-packed with things to do and see. And I actually had to get a second guest to attend with me in order to experience everything. From the usual trade hall and anime screenings to three very special guest speakers and even a puppy cafe, we didn't even have a moment to buy coffee before the next exciting event was under way.
---
Friday
---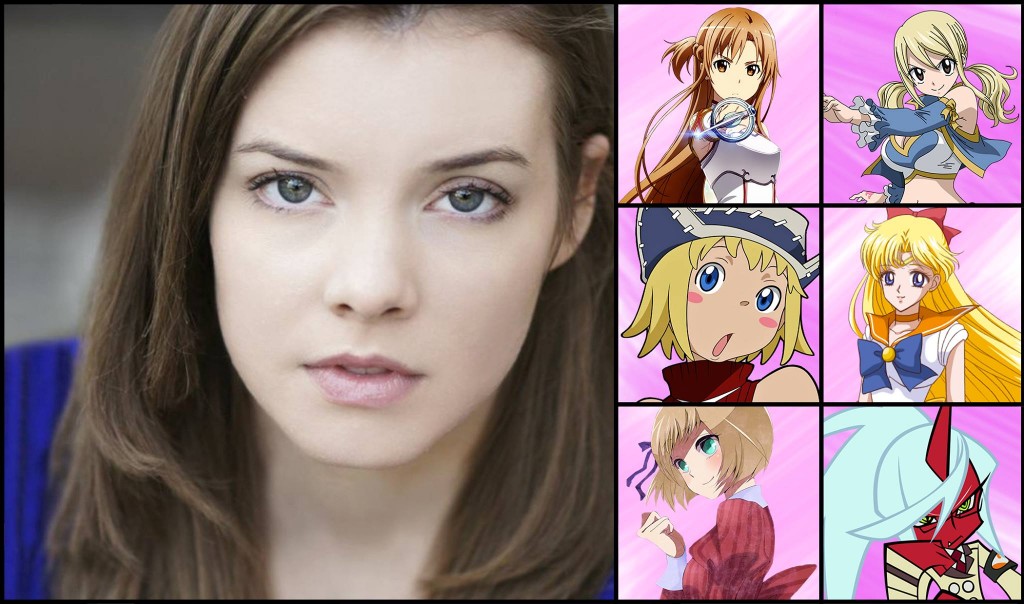 Our Friday night got off to a great start with an improv session by Cherami Leigh (picture above). This hugely popular and experienced voice actress did not disappoint. For any one wondering who she is, you may recognize her as the voice of Lucy Heartfilia in Fairy Tail, Asuna Yuuki in SAO, Kneesocks in Panty and Stocking with Garterbelt, Gaige in Borderlands 2, Road Kamelot in D.Gray-man, Shana in Shakugan No Shana, and Sailor Venus in Sailor Moon, to name a few. She has voiced 150 different characters from over 120 different anime, games, and animations. Her improv session was enlightening, to say the least, as we packed into a hall and watched people improve their acting capability while acting out random scenes.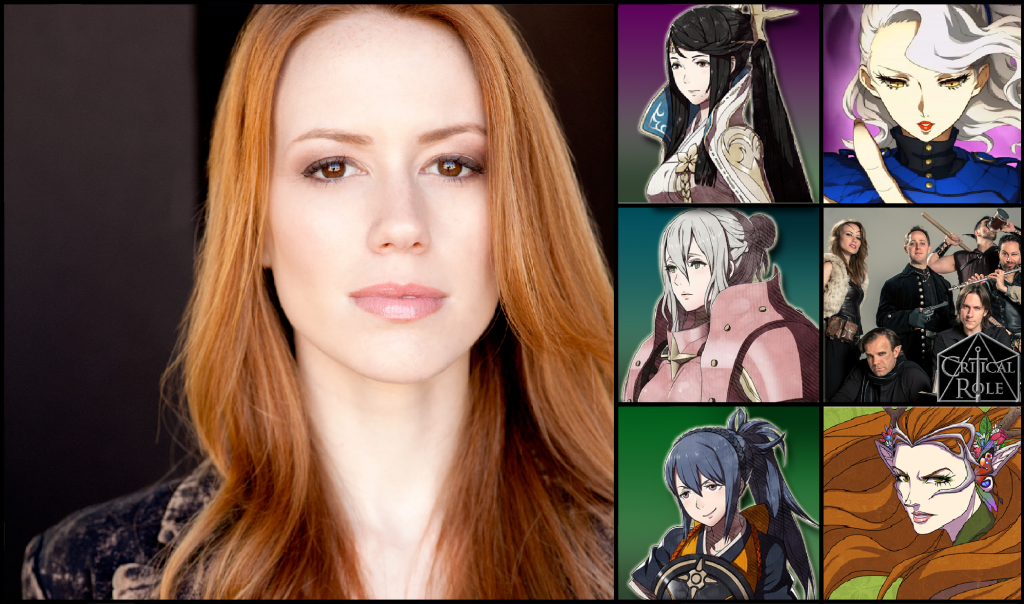 Next up was a Q&A session with Marisha Ray (picture above). This voice actress and writer is the host of Super Power Beatdown and voices characters like Margaret in the Persona game Franchise, Laura S Arseid in The Legends of Heroes: Trails of Cold Steel, Mikoto, Oboro and Effie in Fire Emblem: Fates, as well as multiple western animations like Star Wars: Battlefront and Lego Marvel's Avengers.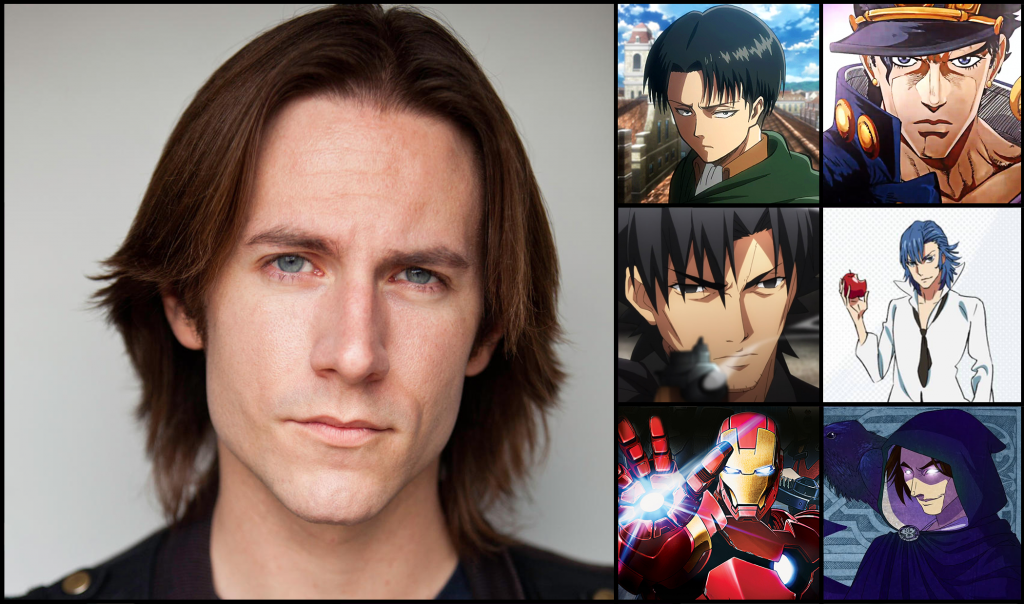 Shortly after, it was time for us to sit in awe as Matthew Mercer (picture above) took us through video game voiceovers. Although his most notable role is probably Levi from Attack on Titan, he also voiced Gangplank and Wolf (Kindred) in League of Legends, Joutaro Kuujou in JoJo's Bizarre Adventure: Stardust Crusaders, Trafalgar Law in One Piece, and Aikurou Mikisugi in Kill la Kill.
Unfortunately we had to leave early, but the show continued after our departure with a screening of Rick and Morty, Love and Sex in Japan (18+), The Waifu and Body Pillow Panel (18+), and Cosplay Take Me Out happening in the underground hall. A pub quiz at the UCC pub. Video Games After Dark in the upstairs cafe and Epic Spell Wars of Battle Wizards (18+) in the CCG Area.
---
Saturday
---
Saturday morning was a bit of a slow one as we made our way to the train station in the damp Irish weather, but we soon livened up when we realized what a day we had ahead of us.
Kaizoku-Con opened its doors at 10 AM with Steven Universe and the '90s Cartoon Hangover screenings. We were just entering the screening room when a group of excitable cosplayers dressed as various Attack on Titan characters walked past, presumably off to register for the Cosplay Walk the Plank event later that evening.
At 11 AM, I actually opted to have a look around at other activities happening around the event and grab a cup of tea. This is Ireland after all, and tea is just how its done. I managed to get a peek at the Games Area and try out a roller coaster simulation on the Oculus Rift again, which pleased me a lot. And I finally got to take a bit of a look at the trade hall which offered a lot of anime and Japanese merchandise including a local Japanese culture magazine called Japako. I actually regret not buying a copy.
At noon, I was off to the Cherami Leigh Q&A which lasted an hour, and afterwards, I headed straight over to the Geisha: Then and Now (16+) talk. However, at this point there were only two lines for anything at all. The Cherami Leigh signing with a line in one direction and the line for the Puppy Cafe running in the other.
The Puppy Cafe had to be the most popular activity of this years Kaizoku-Con. The cafe is basically a full room dedicated to allowing its guests to sit and chill out with dog shelter puppies. It was set up to help raise awareness for shelter dogs and I guess it really did what it was set up to do. The cafe ran for 3 hours, and for 3 hours the line was as long as the one side of the hall.
At 4 PM, I headed to the How to Make Your Own Comic panel, a subject that has really interested me lately. The presentation covered character creation, scene setting, storyline, and other general tips. I am really hoping that there will be another presentation like this next year because I really enjoyed this one!
Our evening continued on with Making the Cartoons Talk by Mathew Mercer, Marvel: An Event To Behold, An Introduction to Asian Horror (18+), and two hours of wondering around the merchant hall before checking out the It's not Fanservice, It's "Art" (18+) panel.
It was no surprise that such a line up would attract much attention. By the time I managed to get a short interview with the organizers of Kaizoku-Con, they reported that they had just reached their 1020th attendee, only half way through the weekend and they had already exceeded their expectations. I couldn't help but get excited, as it was great to see what changes had happened since All Otaku's attendance last year.
---
Sunday
---
And the fun didn't stop there; Sunday was just as busy and exciting, and although we weren't able to attend the last day, we still heard a lot about it. To think that what I've mentioned so far was only half of what was on show. If you would like to see the full line up you can find it here. All in all, Kaizoku-Con is one of the greatest events I've been to in a long time. It's definitely an event Ireland can be proud of, and it's something you should attend if you ever end up in that part of the world.
To see more from this event, please check out the Kaizoku-Con photo albums and video albums!
---
About All Otaku
We at All Otaku are excited to be a part of the MyAnimeList team. We are enthusiasts of anime, manga and all things geek in South Africa. From local events and news to exciting reviews and weekly articles, you can catch it all on our site.