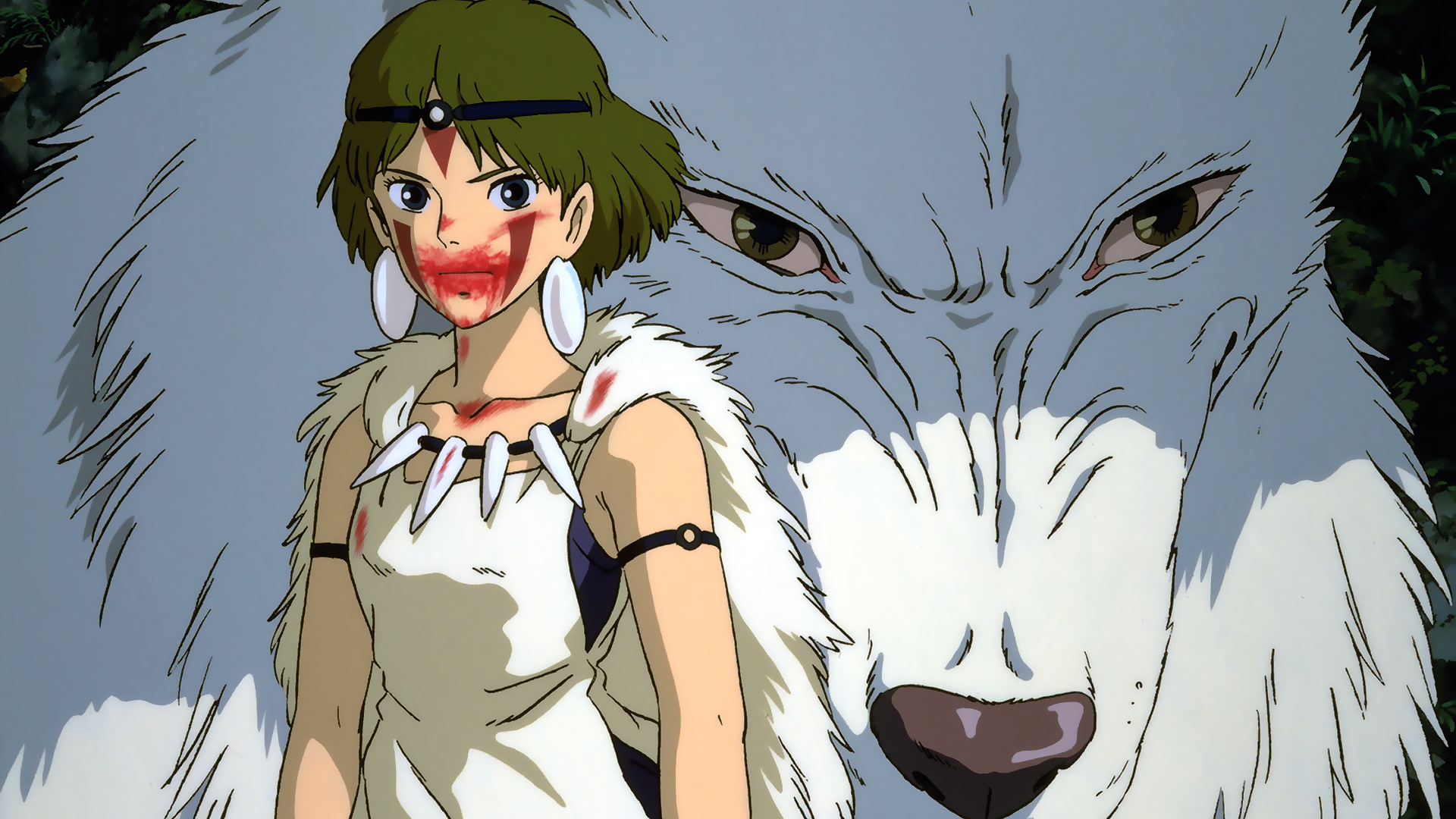 If you've followed my previous posts about Studio Ghibli, you know that I hold Mononoke Hime (Princess Mononoke) in the highest possible esteem. In fact I rank it as the greatest film of Miyazaki Hayao's career, and in the Ghibli catalogue. The experience of seeing Princess Mononoke in a theatre was one of the events that sparked my interest in anime (and seeing it subtitled after seeing it dubbed in English the event that opened my eyes to the vast quality gap between subs and dubs).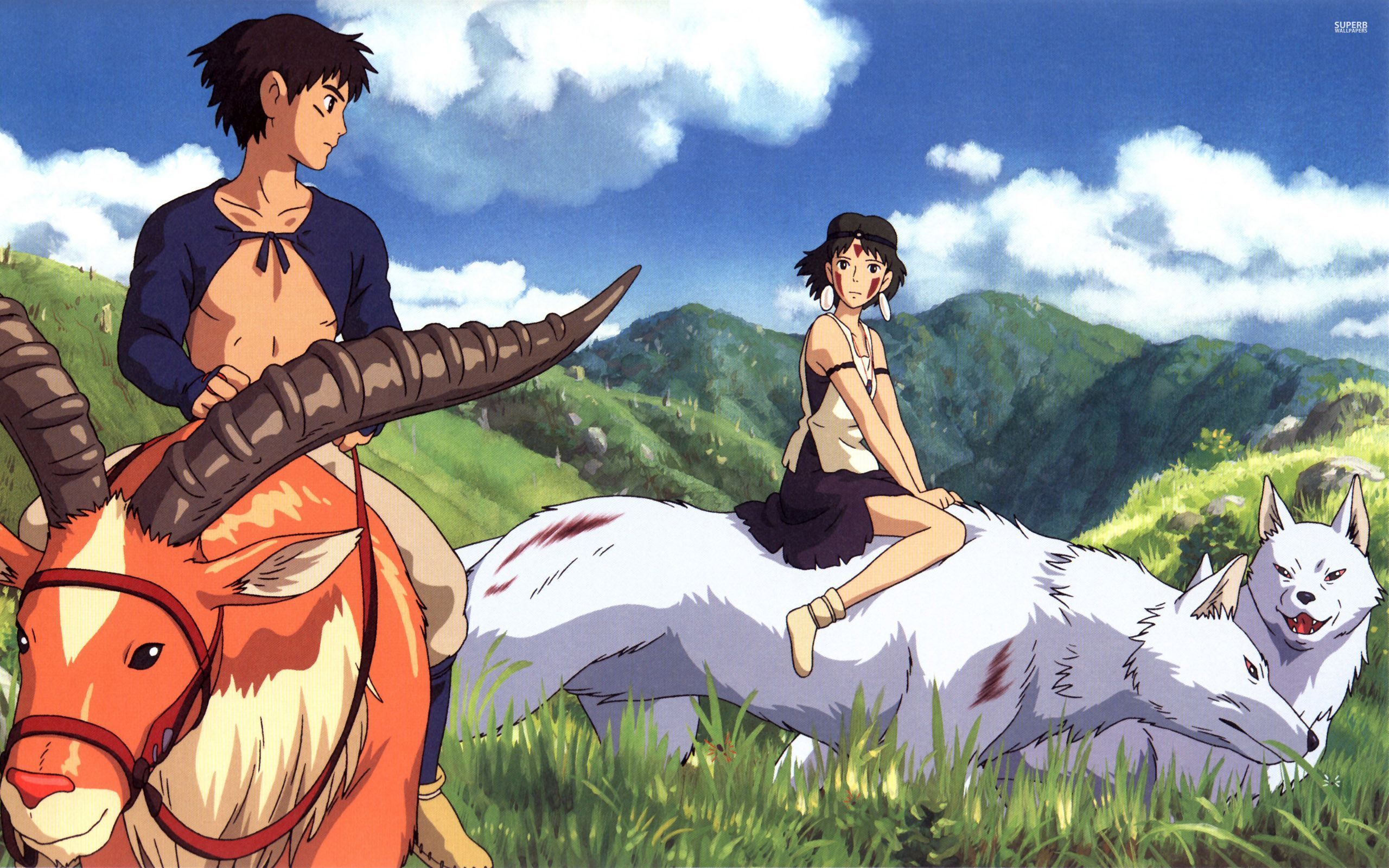 At the center of Princess Mononoke, of course, is Princess Mononoke – San, the masked wolf princess who's the heart of the story. San is a complex tangle of symbolism in a movie that's loaded with it. Princess Mononoke was a pretty radical departure for Miyazaki – a far more dark and political film that most of what had come before.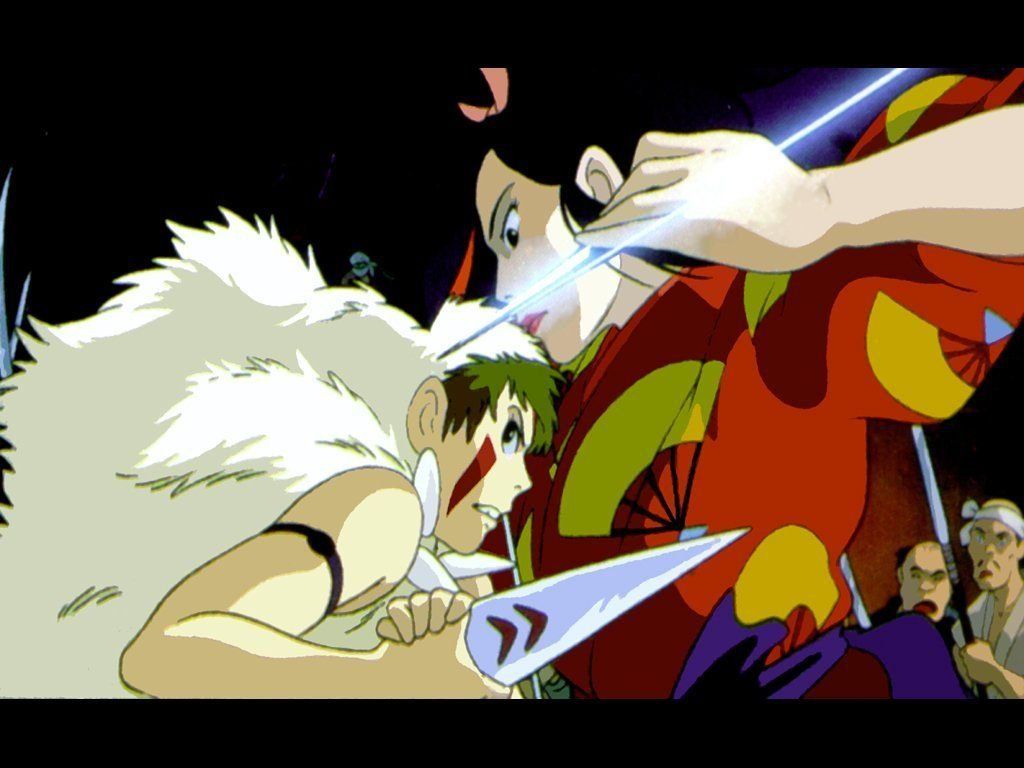 Ripped from the pages of Japanese history and Shinto mythology, this is a film deeply concerned with what the rise of industrial civilization has done to traditional Japan – not just its natural world, but its manner of living. There are many strong and iconic characters here - the courageous Prince Ashitaka, who embodies the heroic spirit despite (perhaps because of) his humility and self-doubt. Lady Eboshi, the embodiment of modernization who, despite her status as the villain of the piece, actually represents a remarkably strong and independent female figure for a film set in the Muromachi Period. But it's Mononoke-hime who makes the strongest impression, and who asks the film's most pressing questions.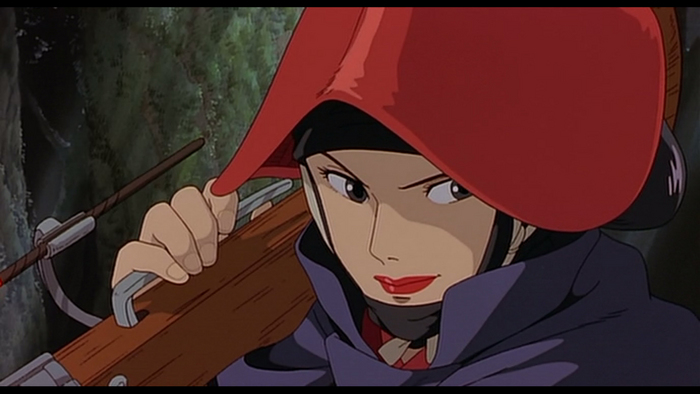 San's mask is emblematic of the fact that she is, in effect, living a lie. Raised by wolves (her parents offered her up as a sacrifice to try and save themselves from the Wolf Goddess, Moro. Mononoke-hime hides behind that mask - she's a human pretending to be a wolf, a girl who claims to hate humans but on some level has always understood the truth - that her humanity is the essence of who she is, and she can never leave it behind.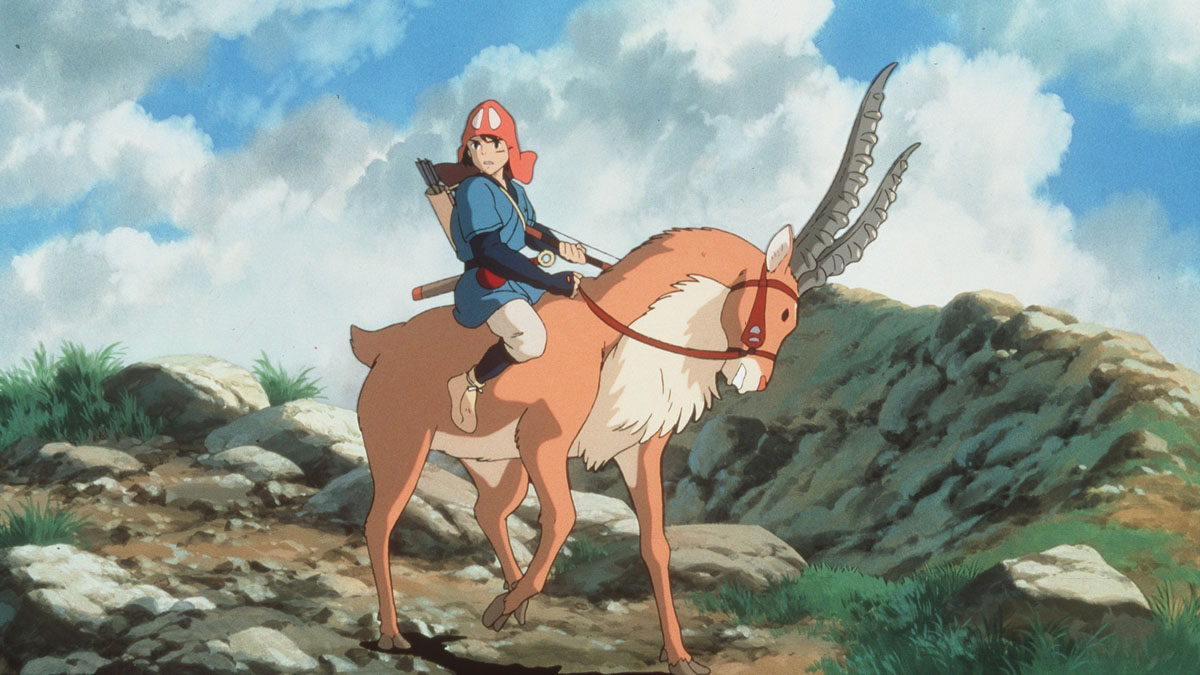 It's in meeting Ashitaka, of course, that San comes to terms with her humanity - and here Miyazaki proceeds to blur the moral lines of the story, taking what seemed to be the ultimate good vs. evil, innocence vs. corruption tale and revealing that the truth is much harder to discern than it initially appeared. Perhaps San herself represents the duality of our own nature as a species - humans are animals, after all, yet we always strive to seem above our animal nature. We're all hiding behind a mask, but the truth is the ultimate pursuer - we can't shake it, no matter how hard we try.