OVA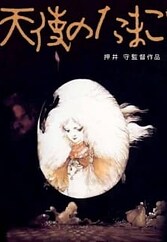 Tenshi no Tamago
In a desolate and dark world full of shadows, lives one little girl who seems to do nothing but collect water in jars and protect a large egg she carries everywhere. A mysterious man enters her life... and they discuss the world around them. (Source: ANN)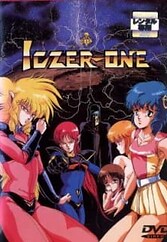 Tatakae!! Iczer-1
Nagisa is a schoolgirl with schoolgirl tendencies, waking up late, rushing off to school and meeting up with friends upon the way. One morning Nagisa comes across a woman dressed in a strange uniform who seems to stare at her, unnerving Nagisa. Later that day, whilst staring out the window, Nagisa becomes aware of a ball bouncing by itself which flings itself towards her window seat, shattering the glass yet not harming her... Turning back to the front she finds a gaping mouth bristling with teeth inches from her face and no-one else about. She screams and the world returns to normal with her standing and the centre of curiosity of her class... why did she scream?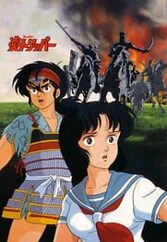 Fire Tripper
It was just another ordinary afternoon for our heroine Suzuko when she suddenly got caught in a giant gas explosion. Instead of getting killed, Suzuko wakes up some 500 years in the past during the Civil War era of Japan. After being saved from a fate worse than death by a handsome, somewhat overbearing young man, Suzuko learns to adapt to the strange realm where she now resides. Along the way, Suzuko finds out more about her mysterious and spotty past. As clues begin to click into place, though, the village is attacked, and Suzuko finds herself travelling through time AGAIN, this time to the present. Will she solve the mystery regarding her origin and where she belongs?
Dirty Pair no Ooshoubu: Nolandia no Nazo
The Dirty Pair are travelling to the planet of Ookbar in search of a missing girl. Kei and Yuri have traced Missinie to the forest of Nolandia, but their investigations have stalled thanks to the less-than-helpful Chief of Security. But the Dirty Pair have never let a little bureaucracy stand in their way. (Source: AniDB)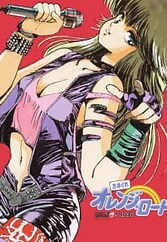 Kimagure Orange☆Road: Shounen Jump Special
A special made before the rest of the KOR anime to test the possibility of making more. Essentially an alternate TV version of episode 46 , Kyosuke and Madoka go to the beach only to be trapped alone together.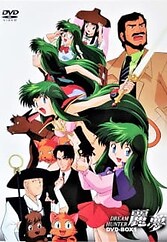 Dream Hunter Rem
Rem is an ordinary woman in our world but, in the world of dreams, she becomes a dream warrior, defending humanity from the evils there. When dream demons reach the waking world, she fights them with the help of her pets which transform into a tiger and wolf.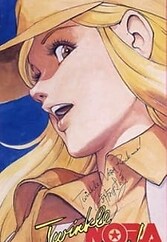 Twinkle Nora Rock Me!
Based on a 1980 manga by Mikuriya Satomi, this adaptation differs considerably from the original. The story started in its prequel was completed with this second OVA.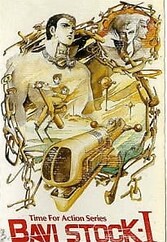 Bavi Stock
The universe has fallen under the cruel military rule of the despotic Ventika empire. However, a rebel police state planet known as G.P.P has discovered the existence of a little girl called Muma, that could well hold the key to bringing down the Ventika empire once and for all. Despite her frightening potential, Muma is suffering from memory loss and is incarcerated in a maximum security prison. Charged with the assignment of busting Muma out and protecting her, the G.P.P send one of their most hardened elite, Agent Kate. Upon completing her mission successfully, Agent Kate is assigned yet another mission immediately after. This time, she must rescue another person that will prove instrumental in overthrowing the empire. His name is Bavi Stock, a young man of incredible talent but the problem is he that he too is currently incarcerated on the Ventika's purpose built prison planet. Can Agent Kate break him out? And just what can this Bavi Stock do? Bavi Stock is a 2 part OAV series. The first movie is called "Bavi Stock 1: Endless Target" and the sequel was called "Bavi Stock 2: The Revenge of Eyesman".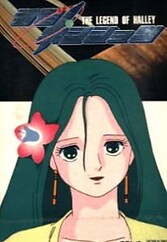 Love Position: Halley Densetsu
The very first original animated video produced by Tezuka Productions about an agent who was sent riding on Halley's comet to the Earth. He was actually, though, given the order to destroy the Earth. Captivated by planet's beauty, however, he is no longer able to destroy the planet. Seventy-six years later, another agent from Halley's comet is sent to the earth to liquidate this traitor, who is now disguised as a girl named Lamina in Vietnam. Tezuka Osamu oversaw only the original story. (Source: AniDB)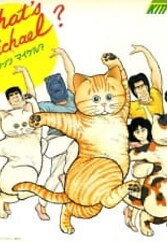 What's Michael?
A series of adventures featuring the one cat apparently everyone in the world owns... Michael.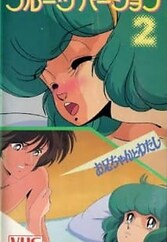 Fruits Version
Maki gets groped on a train, and although the molester is stopped, it awakens her sexual awareness. She has a talk about it with her older sister, who unexpectedly decides to give Maki a hands-on lesson. Then there's also their brother, who just happens to peek in on them. (Source: AniDB)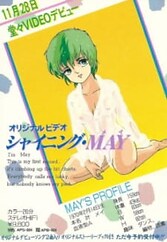 Shining May
Part of Little Mermaid Series along with Telepathist IQ Saiko, Punky Funky Baby and Suashi no Houkago. Also released in US by Blue Animation, but without subtitles and the censorship was not removed (what little there was of it as most scenes didn't display any genitalia). (Source: AniDB)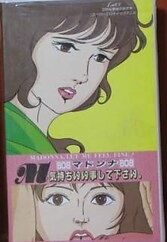 Super Erotic Anime
Episode 1: Madonna Kimochi ii Koto Shite Kudasai (マドンナ 気持ちいい事して下さい。) Episode 2: Ane & Imouto Kimochi ii Koto Shite Kudasai (姉&妹 気持ちいい事して下さい。)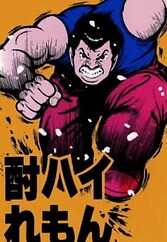 Chuuhai Lemon: Love 30s - Ame ni Nurete mo
Bug-eyed Katsumi (known as Chuhai to his friends) is a muscle-bound detective determined to use his strength and pig-headed stupidity to rescue his teenage girlfriend from a succession of embarrassing situations. Based on a manga by Sho Fumimura and heavily seeded with background music from the 1960s U.S. hit parade. (Source: The Anime Encyclopedia)
Special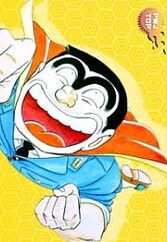 Kochira Katsushikaku Kameari Kouenmae Hashutsujo: Jump Festa Special
Jump Special Anime Festival piece, based on the popular Shounen Jump manga by AKIMOTO Osamu, that began serialisation in 1976. Produced by Tatsunoko Pro, and later shown on TV Tokyo due to popular demand.