Movie
Ginga Tetsudou no Yoru
Giovanni is a young boy who lives on the outskirts of a small rustic village. His mother is bedridden and his father has not returned home since leaving to work on a fishing boat. An outcast at school, Giovanni has only one friend: Campanella, the mayor's son. During the town's Festival of Stars, Giovanni starts to daydream atop a hill and looks up to find a steam engine train floating in the air. He boards the train only to find his friend Campanella already there. And so, the two begin their journey through the stars where they come across unusual people and visit many beautiful and haunting places. [Written by MAL Rewrite]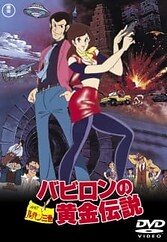 Lupin III: Babylon no Ougon Densetsu
Mysterious Babylonian Tablets unearthed in Manhattan provide tantilizing clues about the location of the Tower of Babel - not the biblical one, but the original one, built out of solid gold! The Mob is out to get the gold, but so is Lupin III. It's Thugs vs. Thieves when Lupin & Co. go up against a fearsome flyswatting Polish Mafia boss, a bevy of beauty-contest policewomen, Zenigata, the hard-luck Interpol Inspector, a mysterious bag-lady AND his own girl-friend in a trans-continental trust-nobody trek after a treasure of biblical proportions! (Source: AniDB)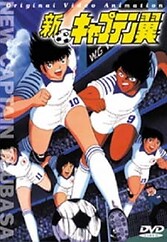 Captain Tsubasa: Europe Daikessen
The first Captain Tsubasa movie is about a match between an "All Europe Boy Soccer Team" and an "All Japan Boy Soccer Team" and takes place at the end of the first TV series. When the Japanese team arrives in Europe they meet incredible players with skills and strength they never had to face before. (Source: ANN)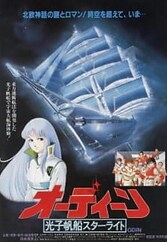 Odin: Koushi Hansen Starlight
In the year 2099, mankind has colonized parts of the Solar System thanks to the evolution of space travel. To venture further beyond what man has accomplished, the space vessel Starlight is launched. After rescuing a mysterious girl from a wreckage near the asteroid fields, the crew of the Starlight plot a perilous journey towards the Canopus system in search of the planet known only as "Odin" - the possible key to all forms of life. (Source: ANN)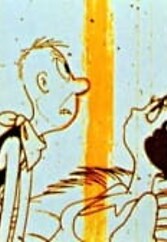 Onboro Film
A scene from an American animated piece called "Dudley Do Right" shows a scene in which a queen is tied to a railroad track with ropes and shouting, "Help!" This image was often used in serial action films of the silent comedy period. In this short film, a western-style hero fights a villain and saves a beautiful woman in the same situation. This classical scene, however, is marred, blurred and smudged because the film itself is very old. Not only does the hero have to fight the villain, but he also has to struggle hard against the bad condition of the film. (Source: AniDB)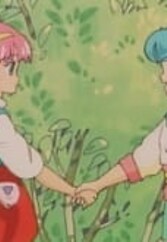 Mahou no Princess Minky Momo vs. Mahou no Tenshi Creamy Mami
Shown as a bonus movie with the theatrical screening of Mahou no Tenshi Creamy Mami: Long Goodbye and Mahou no Princess Minky Momo: Yume no Naka no Rondo. (Source: AniDB)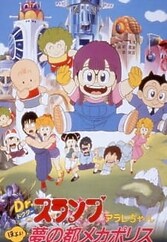 Dr. Slump Movie 05: Arale-chan Hoyoyo! Yume no Miyako Mechapolis
Arale and her friends from Penguin Village, after watching a movie that mentions Mechapolis, a mecha city, express a desire that it was real. That same night all the children get abducted and end up in the real Mechapolis! They learn that for that night every wish they have will be granted. What could possibly go wrong... (Source: M74)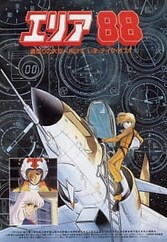 Area 88 Movie
Kazama Shin, tricked and forced into fighting for the remote country of Arslan, can only escape the hell of war by earning money for shooting down enemy planes or die trying. As the war rages on, Shin has to deal with the consequences of killing and friends dying around him as he tries to keep his mind on freeing himself from this nightmare. (Source: ANN)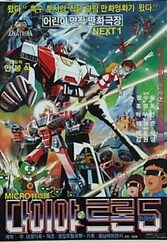 Micro Teukgongdae Diatron 5
The plot focuses around a Cyborg woman named Ivy, who defends the entire universe from enemies with her built-in evil-sensing computers. The enemy infects her with a virus. Now the only one to save her is Diatron 5, the mecha shrunk down to microscopic size that goes in to fight the bacteria. Two kids, a battle station called the "Star Wars" and Diatron's inventor join her in the battle against evil. Evil being an androgynous woman named Mary, her brother with blue skin who looks suspiciously like Spock and their fleet of robots and forest green demon-like aliens. (Source: TV Tropes)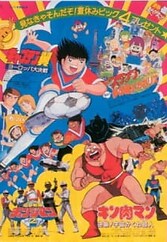 Kinnikuman: Gyakushuu! Uchuu Kakure Choujin
As the whole world watches the Choujin Rugby game on TV, the "Underground Space Emperor" Hydra King has his Underground Space Supermen kidnap Robin Mask. Their aim is to lure out the Seigi Choujins and then attack them using the Robin Memo, which contains info on all of the Seigi Choujin's weaknesses. Watching on TV all over the world, Kinnikuman and the Seigi Choujins get together and head for Planet Hydra. (Source: Kinnikuman Wiki)
Roboteuwang Sseonsyakeu
Alien giant robots came to the tensionfilled North- and South Korean border. The communist and the capitalist Korea both try to convice them to fight on their side against the other.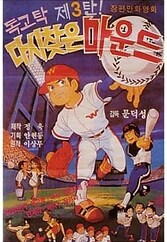 Dokgotak Dasi Chajeun Maundeu
The third Dokgo Tak movie.
Special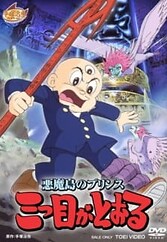 Akuma Tou no Prince: Mitsume ga Tooru
The popular Manga "The Three-Eyed Boy Comes Here" was produced as the eighth in an animated series for a special 24-hour broadcast. This time, the movie was produced by Toei Animation Co., Ltd. instead of by Tezuka Productions Co., Ltd. Here, Tezuka Osamu was in charge of only the original story and a synopsis for animation. Based on the original Manga, "Easter Island: Sea voyage," Sharaku and Wato investigate a mysterious old ship, only to find themselves getting involved in a sea voyage around strange islands. More emphasis was placed on entertainment factors than on theme, and this change in the concept line resulted in the withdrawal of Tezuka Productions Co., Ltd. from this series. (Source: tezukaosamu.net)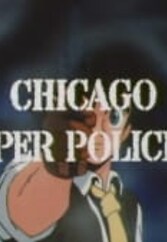 Ginga Hyouryuu Vifam: Chicago Super Police 13
A parody of Ginga Hyouryuu Vifam set in 1920's Chicago. Originally released as an extra on the Ginga Hyouryuu Vifam: Keito no Kioku - Namida no Dakkai Sakusen VHS tape.