TV (New)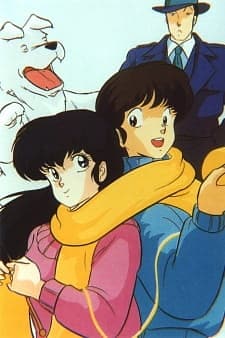 Maison Ikkoku
In the town of Clock Hill, there is an old boarding house called Maison Ikkoku. While the residence itself is fairly normal, most of its occupants are not. Yuusaku Godai, its most quiet tenant, has finally reached his limit with his neighbors' constant disruptions and boisterous partying. Wanting a calmer place to call home so that he can study in peace, he prepares to move away. However, his plans to leave are suddenly interrupted when he meets the new boarding house manager, Kyoko Otonashi. Falling madly in love with her, he decides that the boarding house may not be such a bad place to live after all. Unfortunately for him, Kyoko has her own romantic troubles: she is a widow whose husband died six months into their marriage. And despite her blossoming feelings for Godai, Kyoko still cherishes her dearly departed husband, and she believes that no other man could possibly fill the void in her heart. But with Godai's persistence and some help of the other eccentric tenants, she may experience true love once again. [Written by MAL Rewrite]
TV -
Mar 26, 1986, 19:30 (JST)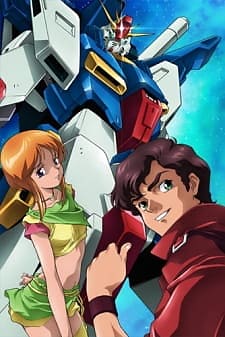 Mobile Suit Gundam ZZ
In Universal Century 0088, the Anti-Earth Union Group (AEUG) has emerged victorious in its war with the Earth Federation's Titans at the cost of devastating losses. Neo-Zeon, the third faction in the war formerly known as Axis Zeon, remains as powerful as ever. Led by Newtype Haman Karn, Neo-Zeon has been implementing plans to take over both Earth and the space colonies. The AEUG flagship Argama heads to the Side 1 colony Shangri-La for repairs. Living in the colony is Judau Ashta, a 14-year-old junk dealer who is struggling to make enough money to put his younger sister through school. Upon the discovery of an escape pod containing a former Titans pilot, Judau and his friends are quickly led to the Argama in hopes of stealing a mobile suit which they can sell for a fortune. However, with the arrival of a Neo-Zeon ship seeking to defeat the Argama, Judau and his friends are dragged into to a conflict that will bring them across space and Earth. [Written by MAL Rewrite]
TV -
Mar 1, 1986, 17:30 (JST)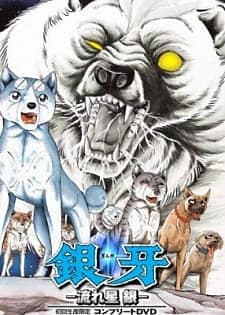 Ginga Nagareboshi Gin
Gin is a silver Tora-ge named after his coat color. Shortly after being born, he watches his father, Riki, get killed by Akakabuto, a bear that terrorizes everything in his path. Being the third-generation of bear-dogs to try to stand up against Akakabuto, he ventures out to find dogs to join him in his fight.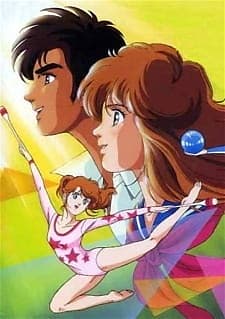 Hikari no Densetsu
Hikari is a young school girl who dreams of becoming a great champion in the sport of rhythmic gymnastics like her idol, Diliana Gueorguiva. Despite all her setbacks while performing, she works hard and with the help and support of Takaaki Oiishi (the best male gymnast of her school) soon becomes a member of the rhythmic gymnastics team in her school. She develops feelings for Oiishi, but she is not the only one—Hazuki Shiina, the best gymnast in the entire school, also has feelings for Oiishi. Soon a friendship between Hikari and Shiina develops, but also a rivalry as well in the sport and for the love of Oiishi. Hikari is also torn between her feelings for Oiishi and her conflicting feelings for Mao Natsukawa, an old childhood friend, who is also the lead singer of the band called Mr. D. He composes the music she uses while performing, and has been developing feelings for her since childhood. (Source: ANN)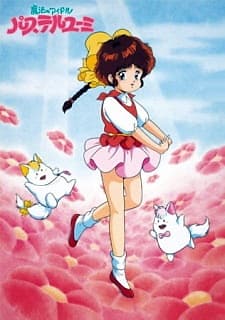 Mahou no Idol Pastel Yumi
Yumi is a girl who likes flowers and comics. When Kakimaru and Keshimaru, flower fairies, see Yumi in trouble, they decide to help her. They tell Yumi that flower fairies give magic tools to children who take care of flowers. Kakimaru and Keshimaru, which sees Yumi's pure affection towards flowers, decide to give her a magic cane and a pendant. By using the cane, any pictures she drew in the air takes form and becomes real. However, once the pendant starts to flash, there are only 30 seconds left before the power of the magic disappears. Yumi always tries to use her magical power in a good manner, but she is hasty and goofy. As a result, her magic often causes a big trouble around her. This is the fourth series of Magical Girl Series. (Source: Studio Pierrot)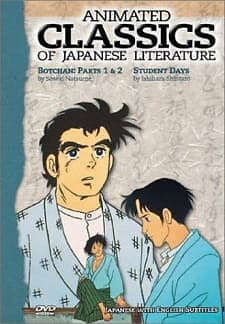 Seishun Anime Zenshuu
A brilliant collection of beautifully animated episodes based on selected masterpieces of Japanese modern literature. The aim of this series is to appeal to the viewer at large and to give him or her some idea of the variety and individuality which Japanese literature has developed over the last hundred years. The authors range from Higuchi Ichiyou (Takekurabe), Mori Ougai (The Dancing Girl) and Natsume Souseki (Botchan) to Kawabata Yasunari (The Izu Dancer), Nobel laureate of 1968, and Mishima Yukio (The Sound of Waves). (Source: Official Website)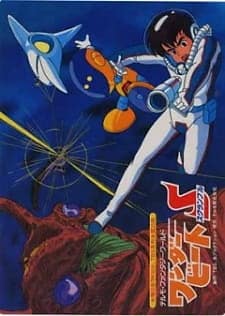 Wonder Beat Scramble
In 2119, the spaceship Green Sleeves found 3 planets attacked by X23, a moving planet heading Earth. The Earth government ordered Green Sleeves to attack X23, but Dr. Sugita, the captain of Green Sleeves, refused because he believed they could co-exist. Then, the communication with Green Sleeves was cut abruptly... In 2121, Susumu, the son of Dr. Sugita, is visited by strangers. The take him to Dr. Miya, one of the few supporters to Dr. Sugita's decision, while most blamed him as a traitor. Dr. Miya recommends Susumu to join White Pegasus, a team of special medical recuers. Their Micronizer System can shrink human so that they can cure from the inside of the body. Shortly afterwards, X23 has come in visual range at last. Hues - the aliens of X23 - choose Susumu's friend as their first target. Susumu and the other members of White Pegasus manage to defeat Hues inside of his body. But Susumu finds the signals emitted from the chips within Hues are the music composed by himself and his mother, as a gift to Dr. Sugita... (Source: sazuma.com)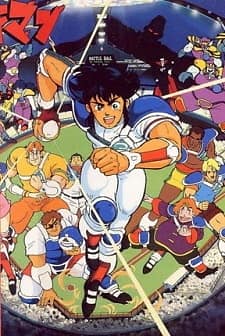 Go-Q-Choji Ikkiman
Ikkiman is super human alien, but he doesn't know it. He was raised in a farm by an old couple. When his girlfriend dumps him to become a star, Ikkiman swears to himself that he will become a super star even more famous then her so they can get back together, and so he leaves the farm for the city. There, he interrupts the match of the Battle-ball team "Blue Planets," the battle-ball champions of the earth, and decides to join them with his superhuman discovered abilities. With the Blue planets, Ikkiman will play against alien enemy's for the title of champion and for the sake of the planet Earth.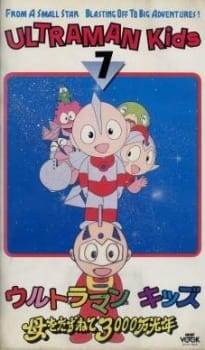 Ultraman Kids no Kotowaza Monogatari
Educational anime based on the popular Ultraman giant fighters.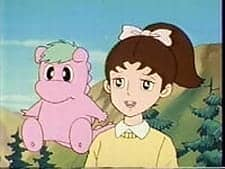 Manga Naruhodo Monogatari
No synopsis has been added for this series yet. Click here to update this information.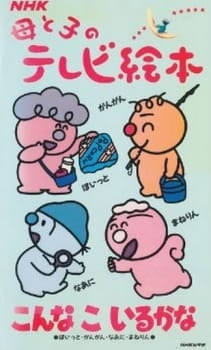 Konna Ko Iru kana
An NHK toddler's anime following creatures representing different human traits like gluttony or fear. It is akin to the British children's book and cartoon series "Mr. Men."
Special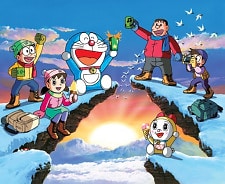 Doraemon: It's Winter!
Doraemon: It's Autumn!
Niji no Kanata e! Shoujo Diana Monogatari
The rare anime biography of Princess Diana from her birth to her early teen years. (Source: AniDB)