TV (New)

Can you predict the Anime of the Season?
Register Team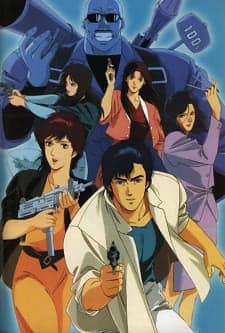 City Hunter
"City Hunter" is a notorious contractor group with the call sign "XYZ." No matter the job, they will take it, cleaning up the scum on the streets of Tokyo. The key member of City Hunter is Ryou Saeba; armed with his trusty Colt Python and pinpoint accuracy, he works alongside willful tomboy Kaori Makimura. Together they solve tough cases and tackle the numerous dangers that accompany their trade head-on. However, when he's not out hunting crooks and villains, Ryou finds pleasure in chasing beautiful ladies with only Kaori and her one hundred-ton hammer to keep him in check. From pickpockets and arms dealers to crime syndicates, nothing can stand in the way of Ryou Saeba when he takes aim at his next mission. [Written by MAL Rewrite]
Demographic:
Shounen
Licensors:
ADV Films,Discotek Media
TV -
Apr 6, 1987, 19:00 (JST)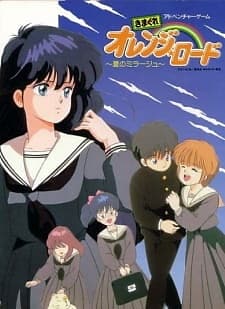 Kimagure Orange☆Road
Fifteen-year-old Kyousuke Kasuga moves to a new city and becomes enamored by one Madoka Ayukawa, who often treats him coldly even though she seemed friendly the first time they met, when he caught her red straw hat on the stairs. Kyousuke also must try to avoid breaking the heart of the slightly childish Hikaru Hiyama, who fell in love with him after she saw him make an impossible shot with a basketball and who likes to shower him with affection. Also, just to make things interesting, Kyousuke, his sisters, his grandfather, and his cousins all have various powers (teleportation, psychokinesis, hypnosis, time travel, personality transference) which Kyousuke desperately tries to keep a secret, though some of the other family members have no such qualms against using their powers in public. (Source: ANN)
Themes:
School, Super Power
Demographic:
Shounen
Licensors:
AnimEigo,Discotek Media
TV -
Apr 6, 1987, 19:30 (JST)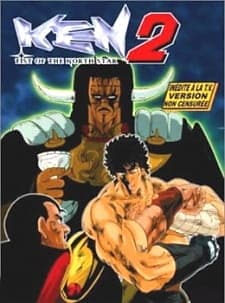 Hokuto no Ken 2
In the second series after Raoh has been defeated by Kenshiro a new rival appears. The Gentou Kouken warriors. Falco the successor of the Gentou Kouken takes orders from an evil ruler by the name of Jacko. He claims to be the man chosen by the Tentei and issues orders to his subordinates to capture anyone living in order to build up his Imperial Capital. Kenshiro once again rises out of the shadows and puts an end to his tyrannical ways. Amidst the mayhem Lynn gets captured and gets taken to the land of the Shura where only ruthless fighters exist. Now Kenshiro must pursue the captor and defeat the 3 Rasho of the land in order to escape with his life and with Lynn.
Themes:
Martial Arts, Super Power
Licensor:
Discotek Media
TV -
Mar 12, 1987, 19:00 (JST)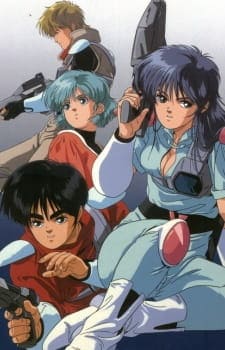 Akai Koudan Zillion
The story takes place on the planet Maris in the year 2387. Around this time, the Nozas started to genocidally kill all humans in order to lay eggs and reproduce on the planet. Three mysterious guns dubbed the "Zillion Weapon System" appear and three teens (JJ, Champ, and Apple) are chosen to wield them as the White Knights in order to fight back against the Nozas. (Source: Wikipedia)
Theme:
Military
Licensor:
Funimation
Hiatari Ryoukou!
Kishimoto Kasumi, a 15-year-old girl, was supposed to live at her auntie's house in order to go to high school since April. However, when she moved to the house she was surprised with the fact that there were already four new male students living in the same house. To make the matter worse, that day while she was taking a bath, Takasugi Yusaku, one of those boys, came into the bath and saw her naked. This is how Kasumi's troublesome high school days started. (Source: AniDB)
Theme:
School
Demographic:
Shoujo
TV -
Mar 29, 1987, 19:00 (JST)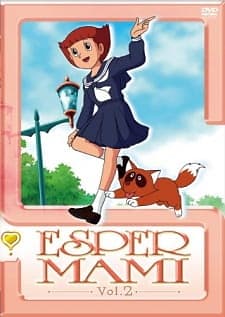 Esper Mami
Mami Sakura used to be a normal junior high school student, but she happened to acquire supernatural powers. Using her powers and with the help of her best friend, Mr. Takahata, she solves mysterious occurrences. When she senses someone needs help, she uses the "Teleportation Gun" and transports herself there. She then saves the world in trouble with her psychic powers, such as telekinesis and telepathy. (Source: Wikipedia)
Themes:
School, Super Power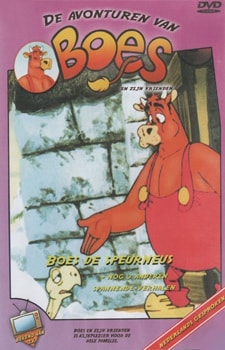 Geragera Boes Monogatari
Farm life has never been this wacky. Where else could you find a turtle with a built in TV under his shell, a bald lion, an elephant whose trunk doubles as a garden hose and an inflatable octopus. All run by a good-natured ox named Olly. (Source: ANN)
Demographic:
Kids
Ultra B
Ultra B (UB), is a small child from outer space who wears red sunglasses and has a star-shaped mole on his left cheek. It all began when UB's spaceship made an emergency landing in the forest. Lost and alone, UB was found by a young school boy named Michio. He was kind enough to take UB home for shelter, but only to learn that he was no ordinary child... but with supernatural powers! Thankful UB tries to use his special power to help Michio in trouble, but doesn't mean that it always work out well. Especially, when UB sees a scary black cat, he loses control, and… (Source: TV Asahi)
Theme:
Super Power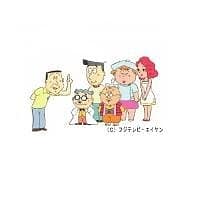 Kotowaza House
A public service proverb-of-the-week anime. Peter the salary man lives a very unhealthy lifestyle, starving then bingeing until he feels seek, or slobbing around the house until badgered into taking up exercise, during which he invariably pulls a muscle. (Source: ANN)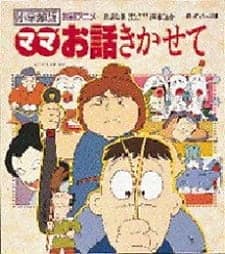 Mama Ohanashi Kikasete
Short animated films of well-known Japanese folk tales, including the stories of Taro Maegami, The Riceball Family, The Master of Catching Stars, Thunder is the Bridegroom, and The Elephant's Sneeze. Shown as part of the children's variety program, Tondeke Gutchonpa. (Source: The Anime Encyclopedia)
Demographic:
Kids
Movie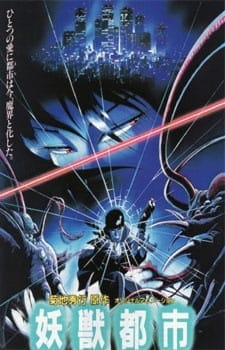 Youjuu Toshi
There is Earth, our familiar world, and then there is the Black World, a parallel dimension that very few people are aware of. For centuries, a pact between the two worlds has been observed to maintain peace, and terms must be negotiated and renewed soon to continue relative harmony. This time around, there is a militant faction that will stop at nothing to prevent the signing of a new treaty for inter-dimensional peace. Two agents of the elite organization known as the Black guards—defenders of the balance between the two worlds—are charged with ensuring the success of the treaty. Director Yoshiaki Kawajiri (Ninja Scroll) blends stylish eroticism, graphic horror and pulse-pounding action as these two race to consummate the peace treaty in time. (Source: AniDB)
Themes:
Demons, Super Power
Licensors:
Discotek Media,Urban Vision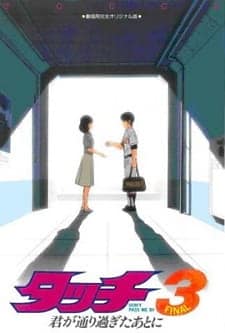 Touch 3: Kimi ga Toorisugita Ato ni - Don't Pass Me By
Compilation movie of the third year of the Touch timeline. Contain many important plot differences, added scenes and the complete removal of an important character. (Source: AniDB)
Theme:
School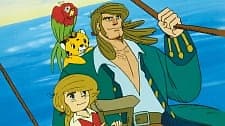 Takarajima (Movie)
A 88-minute theatrical recut of the original Takarajima TV series.
Theme:
Historical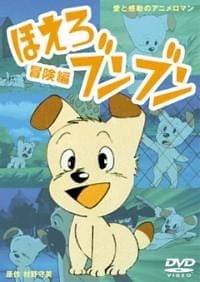 Hoero! Bun Bun (Movie)
Special episode of the 39 episode seires about Bunbun, an abandoned puppy.
Demographic:
Kids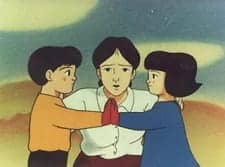 Nat-chan no Akai Tebukuro
Based on a book by Nishino Ayako. A story about the atomic bomb dropping on Hiroshima. Elementary schooler Nat-chan moved to Hiroshima and was knitting red gloves her male friend Shun-chan. The bomb hits and she dies. Shun-chan now an adult reunites with Nat-chan's remains via her shadow (nuclear shadow that is, where her body vaporized leaving an outline).
Theme:
Historical
Demographic:
Kids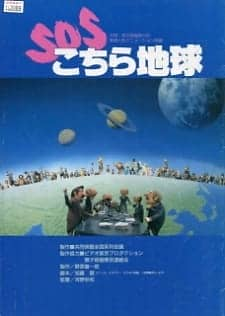 SOS Kochira Chikyuu
Based on the children's book Doubutsu Kaigi (Animal Conference). The film focuses on a human war (and possible nuclear war) is affecting the animals and how the animals have a conference to figure out how to save the world and get the humans to comply. The film is done entirely in puppet animation.
Demographic:
Kids
Special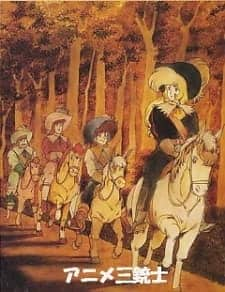 Tekkamen wo Oe: "d'Artagnan Monogatari" yori
Based on The Three Musketeers by Alexandre Dumas.
Theme:
Historical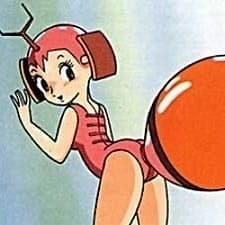 Brave Fire S0.9
This work was submitted in a special animation competition as part of a PR project for a power company, but was unfortunately not adopted. The reason is very clear: the setting of the story is the exhausted earth. There couldn't be a more instructive setting for a power company that uses enormous amounts of the earth's resources. Additionally, a girl robot discovered by the main character can store sunlight and convert it into energy; in other words, the robot does not require a power-generating company. In addition to this, the robot destroys herself to protect the established solar power generation system in space. The unsuccessful outcome of the competition for Tezuka Osamu was only natural, and it is clear that he created this piece, as it was intentionally, as he managed everything from the original story to the screenplay, animation, narration, etc., all the while knowing that the competition was sponsored by a power company. (Source: tezukaosamu.net)
Theme:
Mecha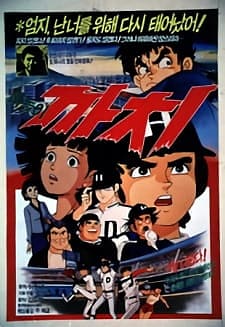 Tteodori Kkachi
Kkachi is a young boy who lost his mother at the age of 6 and lives with his father who has the habit of crossing Korea with his caravan but they suddenly move to Seoul where he joins baseball team at his college and his father marries a new wife. His father wants to force him to forget about losing his mother and has to learn to live with her father's new wife and daughter of hers, Annie, a young handicapped girl who moves in a wheelchair. It took him a while to finally accept his stepmother and his new sister. During this period, he is fully participating in baseball quickly becoming the star player on his team and got to know Julie, with whom he gets along... (Source: AniDB)