Movie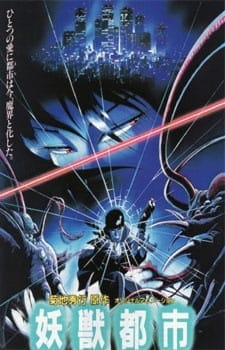 Youjuu Toshi
There is Earth, our familiar world, and then there is the Black World, a parallel dimension that very few people are aware of. For centuries, a pact between the two worlds has been observed to maintain peace, and terms must be negotiated and renewed soon to continue relative harmony. This time around, there is a militant faction that will stop at nothing to prevent the signing of a new treaty for inter-dimensional peace. Two agents of the elite organization known as the Black guards—defenders of the balance between the two worlds—are charged with ensuring the success of the treaty. Director Yoshiaki Kawajiri (Ninja Scroll) blends stylish eroticism, graphic horror and pulse-pounding action as these two race to consummate the peace treaty in time. (Source: AniDB)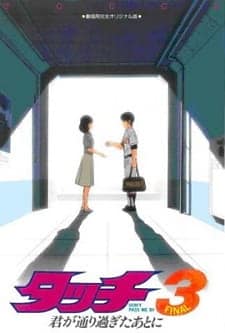 Touch 3: Kimi ga Toorisugita Ato ni - Don't Pass Me By
Compilation movie of the third year of the Touch timeline. Contain many important plot differences, added scenes and the complete removal of an important character. (Source: AniDB)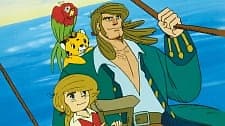 Takarajima (Movie)
A 88-minute theatrical recut of the original Takarajima TV series.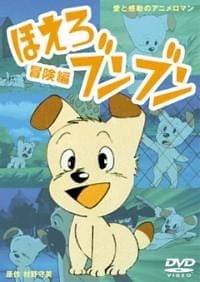 Hoero! Bun Bun (Movie)
Special episode of the 39 episode seires about Bunbun, an abandoned puppy.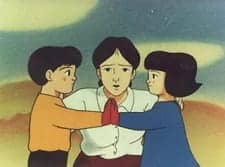 Nat-chan no Akai Tebukuro
Based on a book by Nishino Ayako. A story about the atomic bomb dropping on Hiroshima. Elementary schooler Nat-chan moved to Hiroshima and was knitting red gloves her male friend Shun-chan. The bomb hits and she dies. Shun-chan now an adult reunites with Nat-chan's remains via her shadow (nuclear shadow that is, where her body vaporized leaving an outline).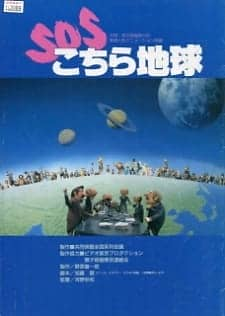 SOS Kochira Chikyuu
Based on the children's book Doubutsu Kaigi (Animal Conference). The film focuses on a human war (and possible nuclear war) is affecting the animals and how the animals have a conference to figure out how to save the world and get the humans to comply. The film is done entirely in puppet animation.
Special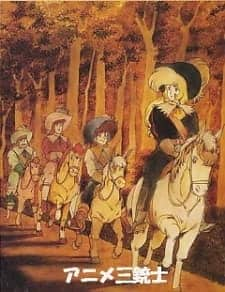 Tekkamen wo Oe: "d'Artagnan Monogatari" yori
Based on The Three Musketeers by Alexandre Dumas.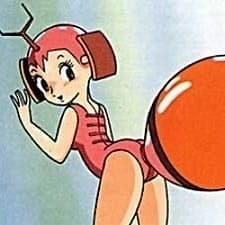 Brave Fire S0.9
This work was submitted in a special animation competition as part of a PR project for a power company, but was unfortunately not adopted. The reason is very clear: the setting of the story is the exhausted earth. There couldn't be a more instructive setting for a power company that uses enormous amounts of the earth's resources. Additionally, a girl robot discovered by the main character can store sunlight and convert it into energy; in other words, the robot does not require a power-generating company. In addition to this, the robot destroys herself to protect the established solar power generation system in space. The unsuccessful outcome of the competition for Tezuka Osamu was only natural, and it is clear that he created this piece, as it was intentionally, as he managed everything from the original story to the screenplay, animation, narration, etc., all the while knowing that the competition was sponsored by a power company. (Source: tezukaosamu.net)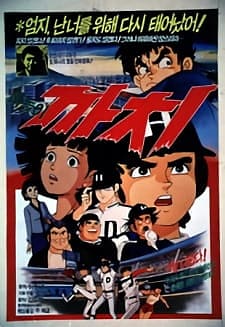 Tteodori Kkachi
Kkachi is a young boy who lost his mother at the age of 6 and lives with his father who has the habit of crossing Korea with his caravan but they suddenly move to Seoul where he joins baseball team at his college and his father marries a new wife. His father wants to force him to forget about losing his mother and has to learn to live with her father's new wife and daughter of hers, Annie, a young handicapped girl who moves in a wheelchair. It took him a while to finally accept his stepmother and his new sister. During this period, he is fully participating in baseball quickly becoming the star player on his team and got to know Julie, with whom he gets along... (Source: AniDB)