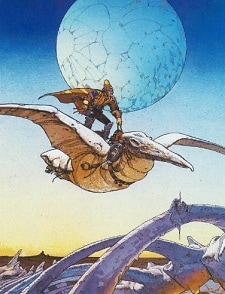 Last Online

Jul 18, 2012 8:54 AM

Gender

Male

Birthday

Feb 1991

Location

Eating Green Chile in Santa Fe

Joined

Jun 13, 2009
Also Available at
RSS Feeds
Summer of 2009

I don't accept random friend requests unless we have had an intelligent discussion before. The only time I do is when we share a 80% manga compatability.

About My Username:
It is taken from my second favorite character in all of literature (after Nausicaa). He is one of the main characters in Leo Tolstoy's magnus opus War and Peace. Why I like him so much is how similar our personalities are (of what I perceive). While I was reading it, I couldn't help but relate in so many different ways to him. Not only that, but later when a friend was reading it, he came up to me and said "You know [my name], while I was reading War and Peace, whenever I came across Pierre, I couldn't help but think of you."

Alternate Online Aliases: Mbwunion, Planeswalker_Estella

Global Advanced Trait Descriptions




I don't so much believe in personality tests anymore because I am becoming existential. On the myers-briggs personalitly test (this link only shows a basic test, the full one lasts about an hour and because of its intensity costs money--on the full one I scored an INTP), I usually score an INTP, but on the last time I took it (I have taken it a total of 4 times), I scored an INTJ. But these are my results of the Global Advanced Trait Descrptions. Personally, I wonder what Shinji, Asuka, Rei, and the entire main cast of Evangelion would score. My personal belief is that they simply decieve a person into believing they think they are rather then what is inside of them (personal experience) for it fails to distinguish between personality and mental problems. Another problem that I have with is that the questions they ask are dependent upon your view of yourself and thus can be viewed as what you want yourself to believe. Lastly, they are very superficial for the question "Why?" is never asked. The more accurate description of myself would be saying that I have been on Kairos and people have told me that I am very profound and always seeking both intellectually and emotionally.

Extraversion |||||| 22%
Stability|||||||||||| 46%
Orderliness |||||||||||||||| 70%
Accommodation |||||||||||||||| 70%
Interdependence |||||||||||||||| 70%
Intellectual |||||||||||||||||||| 82%
Mystical |||||||||||||||| 70%
Artistic |||||||||||||||| 63%
Religious |||||||||||||||||| 76%
Hedonism |||| 16%
Materialism |||||||||| 36%
Narcissism |||||||||||||| 56%
Adventurousness |||||||||||||| 56%
Work ethic |||||||||||| 50%
Humanitarian |||||||||||||||| 70%
Conflict seeking |||||| 30%
Need to dominate |||||||||||| 43%
Romantic |||||||||||||||| 63%
Avoidant |||||||||||||||| 63%
Anti-authority |||||||||||||||||||| 83%
Wealth |||||||||||| 43%
Dependency |||||||||||||||| 63%
Change averse |||||||||||| 43%
Cautiousness |||||||||||||||||||| 90%
Individuality |||||||||||||| 56%
Sexuality |||||| 30%
Peter pan complex |||||||||||||| 56%
Family drive |||||||||||||||||| 76%
Physical Fitness |||||||||||||||| %
Histrionic |||||| 30%
Paranoia |||||||||||| 50%
Vanity |||||||||| 36%
Honor |||||||||||||||| 63%
Thriftiness |||||||||||||||| 70%

Other notes about myself:
-I'm really not that smart. Though I say intelligent things, thats because I do research and know a lot. Also, it takes time for me to synthesize things, which I spend a lot of time doing. I simply don't have that much intuition. I also spend a lot of time looking before I leap, even with what I say.




My Tastes:
Everyone says on their page what type of stuff they like. As for me, it is hard to define what I like since it has changed over time. For example, though I gave TTGL and Code Geass (both seasons) a 10, if I watched them again now I would hate them (though I always loved Lain, Paranoia Agent, and other stuff like that). Yeah, my tasts have changed that much and it was mostly a year after I started watching anime and when I starting getting into art comics that I became much more of a critic rather then just rate things on how much I enjoyed them. Around this time I started becoming interested in art and literary theory, so I may be tougher to please then most. Also I was an idiot with a huge ego in the past (and still am a little). My history goes into far more detail on the subject and how it has changed.

For all of those wondering, I have never really watched any shounens excluding some of the more recent ones (I don't consider Evangelion a shounen). Though I am very biased against it, I honestly can say I have had little experience with them and I'm still not sure whether I would like them. Honestly it would be more of a guilty pleasure and something to distract me. I am currently purging my lists and planning to rewatch and rerate the ones that I didn't fully understand or got caught up in. So anything in the "On-Hold" catagory means a rewatch because I watched a rated it before I became a critic.
Current Tastes: (updated often)
Avant Gard, underground, alternative, cerebral/surreal, and the just plain out there comics (the tastes include Western comics as well, which sadly contains more of it). I rarely watch anime anymore (the reasons will be explained in my history when I get to the point) and has been like that for about 3 months. Currently rewatching Texhnolyze and its taken me a couple of weeks to get through 8 episodes (though I have been paying attention in them). Once I finish it and have time I will start Legend of the Galactic Heroes.

My Collection:
Since the pictures are large, more then half of it is cut off. It is also on the page 4 on the thread Manga Collection Pictures.

Favorites
Comics:
1. The Sandman - Neil Gainman
2. Nausicaa of the Valley of the Wind - Hayo Miyazaki
3. Epilectic - David B.
4. Akira - Katsuhiro Otomo
5. The Contract With God Trilogy - Will Eisner
6. Blue - Kiriko Nananan
7. The Incal - Alejandro Jodorowsky & Moebius
8. The Far Side - Gary Larson
9. Red Color Elegy - Seichii Hayashi
10. Yokohama Kaidashi Kikou - Hitoshi Ashinano

This History of My Explorations in Anime and Comics (currently writing this over time)

Note: I am trying to concentrate not so much of what I watch or read but rather myself as a person and how it has changed the world around me. I really don't care if you don't read it all. It is more for myself and I am using it as an exercise in introspection. It can get awkward and intensely personal at times so if you are reading it, then simply bear the moment.

Part I: Befoe Senior Year of High School
Prior to high school, I had few experiences with anime and almost none with manga, but some with comics. As I was growing up, my mother was obsessed (and still is) with Peanuts since she grew up in Santa Rosa and worked for Charles Schulz as a teenager. Unlike my mother, my favorite comic as a child was Garfield and much of my childhood was reading the daily funnies. In addition to comics, I read a great deal of childrens books and I do remember prefering to read rather then watch television or movies. In fourth grade, I discovered The Far Side and Calvin and Hobbes, easily pushing Garfield and Peanuts out of the way. These comics were mostly the only ones that I read. The two reasons why I didn't branch out into "graphic novels" was because the two industries are completely seperate and my family just got the internet, which I barely knew how to use. I don't remember much of this time, but it is clear to me that my amount of reading dipped as I started playing the N64 that I had just gotten (yeah, my family is rather cheap). In fifth grade, Toonami started playing anime that I loved. I remember getting home from school and Gundam Wing, Dragonball Z, and Pokemon. But then I was completely oblivious to the difference between anime and Western cartoons. They were awesome as a kid and I haven't watch any of them since. But once when they ended, I started watching the History channel day in and day out. Of what I knew about anime and manga, nothing. I eventaully joined mainstream society by being completely biases against it (I still had not heard of manga). The everything about was just gay. Why? No reason besides that others said it was. It wasn't until the summer of 2008 between my junior and senior year of high school that I started watching anime and even later that I read comics (excluding comic strips).

Part II: Senior Year
It is rather random how I got into anime and manga. Prior to it, school just got out and I spent a few days playing my old Gamecube out of nostalgia. During then I played The Simpson's Road Rage excessively. It was rather strange, but I got a craving to watch animation. So I pulled my copies of the complete seasons 2&4 of the Simpsons and watched them all. Yet I still hasn't satisfied. So out of sheer boredom a few days later, I was channel surfing when I stumbled upon Spirited Away. It was already at the point when Haku comes back and crashes into the bathhouse. I didn''t care, but I still watched. The next day, they were showing it again, so I watch the first half. Despite my bias against anime, I decided to swallow my pride and admit that I like it. This was a surge of memories of Toonami and my later realizations that what I watched was anime. After watching the entire thing out of order, I went on the internet to research Miyazaki. From there I discovered his other works and later found Kiki's Delivery Service in its entirity on Youtube. This was the moment I fell in love with Miyazaki (not anime in general as I didn't want to get into the entire subculture, believing that it will suck the life out of me). Later that day, I was talking with my friends about anime and he mentioned My Neighbor Totoro. It didn't dissappoint and I was hooked. I rifled through every Miyazaki movie before moving onto the rest of the Studio Ghibli movies. Everyone was amazing, which the exception of Tales From Earthsea, which I hated with a passion and still do.

Towards the end of watching all of the Ghibli movies, I remembered reading about Steamboy (after this, screw the links) and how gorgous it looked. I tried searching for it on the internet but since I was dependent on google and Youtube, I didn't find it in english (the 12 years of taking spanish didn't help with the subs that I did find). At the same time, my insasiable curiosity drove me to research the history of anime. The notable and landmark movies (as well as Steamboy) caused me to set abandon my "Ghibli-only" policy but stick only with movies. My reasoning was that series would suck up all of my time, energy, become obsessed with the new world that I was entering so much so that I would be distracted constantly (in retrospect, I was right). Another reason is that I thought that I would not be able to find entire series and thus never finish them. After further digging, I found Akira, Steamboy, 5 Centimeters Per Second, and Paprika (and all of the works Satoshi Kon (excluding Paranoia Agent)).

It was about a month until I started watching series, but I viewed the intial ones as exceptions to my rule. The first one was Future Boy Conan while I watch because it was Miyazaki. I watched about half of it before it was removed from Youtube (I would later find it the next Febuary and finish it then). After hearing so much about Neon Genesis Evangelion, I decided to watch it. Incidently, prior to school letting out, I read quite a of introductory to philosophy books (but it was also a factor for my decision to watch it). After I started watch, I had a half-regret feeling and at the same time felt awesomeness. I just kept worrying about being sucked into being an okatu. But I still watched the first 12 episodes in one day and later that day, on a complete whim, I bought the entire series used on DVD. The next day, my anime viewing was completely disrupted when I left to go backpacking in the Emigrent Wilderness for a week (it is just a little bit north of Yosemite California in the Sierra Nevada). Every once in a while on the trip memories of anime floated through my head (most notably trying to remember the episodes of Evangelion that I saw), but overall I had mostly forgotten anime. But once when I got home, I found the Evangelion DVD's and all of my memories came back to me. I immedietly set to watching them all plus the movie (which I found on the Youtube). The series has had a profound impact on me, and continues to do so. The intelligence of it and its brillance was another factor that I feel in love with about anime. Compared to Western shows, there was an unparralled intelligence and that the producers are much more willing to revolve around themes, as well as be much more honest. Of a final note of Evangelion, it has an immense impact on a non-okatu aspect of me, but that is an entirely different topic that is much, much, much longer and complex. About Evangelion itself, I didn't fully understand it and upon first impression I didn't think it was that deep. After that until I rewatched it again (which was months later), I still called it deep because of what others said and not my understanding. When I rewatched it again, I gained some understanding of its complexity and how profound it is

On the trip, something of note happened. Since my scout troop was not going backpacking in the Sierras, I went with another local troop with people I sort of knew. So out of curisoity I asked if any of them watched anime. I was immeditely greeted with scorn as it was the second time I was distained for liking it--with the first being my family. The subsequent conversation went something like this:
Them: "Do you take Japanese at school?"
Me: "No, I take Spanish."
Them: "Well, why do you watch anime? Only people who take Japanese can watch it or if you are Asian. If you aren't then thats just wierd."
I am part Asian (half-Filopino to be exact), but I immedity shut up. It was the first time being shunned from my peers and I realized that watching anime isn't considered a "normal" thing to do. So I immedity set the issue aside and went on eating the backpacking food. Later that trip, a strange thing happened, I got into a coversation about anime with someone--and it wasn't about him saying how gay it is. He remembers like me watching Toonami as a kid, but like me he didn't realize that it was anime (but during the conversation I never told him that it was fearing that he would look upon his memories with distain instead of pleasure). Of my family's reaction to anime, all I can say is that they were not pleased. My grandparents especially because they grew up during the World War II era and still call the Japanese "Japs" and look down upon them (they are also a bit racist towards the blacks). Though they never saw the South Park episode Chimpokomon, they thought that the Japanese were trying to brainwash me (or something like that) and I was becoming addicted. "Why are you watching those cartoons?" or "Your too old for that stuff" they would say. They were right about addiction, but everything else they were wrond about. I would spend hours upon ours watching anime on the internet before they would yell at me to get off. They still don't approve of it today, but it has been far more complex with the addition of manga, comics, and college, but thats explained much later.

After watching Akira, for the second time and loving it, my curiosity (again) got the best of me and I bought volumes 1&2 of the manga. Soon after, my life was taken over as I would do two things, watch anime or dream/plan about what I am going to get next. I started planning far in advance of what I should buy and when. The plans would repeat in my head and I would spend hours like this. Its sad, prior to getting into anime, I used to think all the time because I read introductory to philosophy books (only a few though). Now it was as though my source of thought had switched from philosophy to anime and manga (but that would become much more evident and true later on). So in a way, my intellectual grow was sort of stunted by anime (no offense or anything, just moving from the subject that I did everything is like that). The words of Kant, Satre, and Spinoza were starting to fade away. My plan to read The Critique of Pure Reason with a friend fell through, I was too busy watching anime to read it (in retrospect, that was actaully a good thing because it is way too hard of a book to start off with). By this time, I had already planned what I wanted for Christmas and later my birthday. Despite later finding the rest of Akira at my local library, I still wanted the whole set out of completeness. It was at this time that I joined Anime News Network.

Akira was a landmark and I got into manga afterwards. I didn't read much at first because I believed I didn't have access to much of it. But I my curiosity was let out into it. Like anime, I limited myself but I didn't have many problems with that. Despite the division between manga and Western comics, I still also did research on the American scene. I didn't research the European scene because at that time, I didn't even know it existed. Two of my friends birthdays were coming up, so I got them each a copy of Watchmen and Frank Miller's The Dark Knight Returns. My reason for giving them to them was more out of pride. Since they were considered the two best graphic novels and were critically acclaimed, I was so swept up by the praise that I couldn't help declaring that they we some of the greatest comics ever despite never reading them. But once when my friends were done with them, I borrowed them and read them myself. Now it was offical that I would explore both cultures.

School started and my anime schedule was adjusted (though it wasn't really a schedule but more like trying to use up all of my time). I went camping the first weekend after school started and one of the kids brought his Ipod with all of the episodes of Cowboy Bebop. So instead of talking with my friends, I watched all the episodes I had left, luckily right after I finished it died. At school I started to find out that quite a few of my friends watched anime. But their taste was different from mine. Their preference was more of Naruto and Bleach and they didn't get too far into it. For them their reasons for getting into it more for fun and they were much more casual about it. So even though we like anime, our tastes were vastly different. So we never became closer because of it.

In the morning of a footbal home game, my weight training class was given the task of setting out all of the cones, pylons, barriers, and flags. While carrying a pylon, two kids named Robert and Chris were also carrying pylons behiend me. Rob had his over his shoulder when he cracked the joke "you know, if this was a Japanese anime, we could be walking in an airport and this [pylon] could be a giant machine gun. And no one would notice." I heard it, but due to my extrememly quite nature, I never made a peep. I was temped to respond, but I didn't as I was fearful of their response. For the next week, the scene went through my head with a feeling of regret and dreaming of alternate endings. The same day, I heard an announcement about the formation of an anime club at school. I didn't want to join because I believed myself removed from the rest of the sub-culture. Luckily enough, a week later on another home game day when Chris was sick. I was waiting for class to start reading Watchmen when Rob came up to me, asking if I was reading Watchmen. I responded with a yes and a conversatin started up about comics that then morphed into anime. We talked about our favorites, Yu Yu Hakusho was his as Evangelion was mine. From that day we became friends during class. But like the rest of my friends, I never saw them outside of school because I lived far away (30 minute drive). The next school day, I joined Rob and Chris in the weight room where we mostly would spend the next 9 months talking about anime. I found out that Chris was the offical head of the anime club and Rob was second in command, so I joined the club which met every friday at lunch. Them and a few others I became friends with (though not all of them are friends, it was as if there were a few anime groups I was in). The first people I had made friends with simply from anime.

By this time a few things were happening. I had been saving every penny I earned to buy anime and manga. So when my mother gave me lunch money, I just went hungry. I never had a set allowance and I didn't have a job. So it was sort of random when I got any money. But the small random times added up rather quickly so before I knew it, I had quite a bit. So I decided to buy all of Nausicaa. I started to only buy stuff off of amazon because it was much cheaper and had a far larger selection. Despite the fact that I spent my money almost exclusively on anime and comics, I still considered myself above the okatu fandom. My reasoning was that I didn't watch everything and I considered myself more of the intellectual type who watched only the "intellectually stimulating". It was around this time that I started watching Serial Experiments Lain and Paranoia Agent. It didn't really understand them, but I said that I loved it because they were philosophical. If anything, that was the only criteria for me to like something, someone has to say it is deep (though I was extremely biased against shounen).

It was early to mid-October around this time and so many things were happening that I don't even know how I got through. I make a commitment of one episode per day during Lain. But I had some advanced classes that I was taking, college applications, and my Eagle project to work on that I spend a lot of my time during break and lunch in the library working (or reading YKK) rather then hang out with my friends. The importence of these things were immense, yet I would watch anime before I started working on them at home. Due to my slow computer, it would often take an hour to actually watch an episode, but I still pulled it off. I ended up procrastinating on some of my work. My essays for my applications (the UC ones in particular) were mostly put on hold even though I said I was working on them.

Despite accepting myself as an okatu (somewhat), I still prefered the "lesser known" works--which was obviously determined me. So in a way I still had my ego saying how different I was compared to others. So when I first saw Code Geass was ranked #2 on ANN (note, this was when it had less then 1,000 ratings on it), I immedietly picked it up because it seemed to not be that popular and more of a cult thing (I didn't bother to look date, and yeah, its rather pathetic what was going through my mind). So once when I finished RahXephon (which I didn't like too much), I immedietly started Code Geass. From episode one, I was hooked and watched it until my family would yell at me (and when they did, it was ugly). For some reason, I found it extremely thought-provoking and loved it. But due to the intensity of its pace, all of the questions that went through my head were forgotten after a few minutes. Episode 15 of R2 in particular was rather strange in retrospect. In it, the plot of the emporer to kill God is reveal and a "psychoanalysis" happens (forget who it was on though). I was loving that moment because I am a sucker for "psychoanalysis" and often mistake them for something profound in the likes of Evangelion (though this will be discussed more later). So when I finished the show, I wrote a comment on how "deep" it was on youtube simply because how much I found it thought-provoking. But in retrospect, I'm probably one of the few people that actually used it as thinking material, but for me, anything is.

Teggen Toppa Gurren Lagann was even more extreme in terms of my arrogance. It took my view of Code Geass to an extreme (excluding the "thought-provoking" aspects). I viewed it almost as my own and when it dropped from the Top 10 animes from ANN, I got pissed and started to view FMA as something for the masses. So my intense blind-passion for it led to problems. I forced myself into the world as often as possible so when I went over to someone's house to work on a school project, I watched some of it after we were done rather then hang out with the other kids. Also I ended up watching so much of it in one sittings that much like Code Geass shouting matching started. I remember one time being threatened to be thrown out of my house because of it and that I was "addicted" and also being slapped by my mother which I in turn slapped her back. Also like Code Geass, it was "thought-provoking" but in a much more arrogant sense. Once when I realized that there is a "philosophy" imbedded into the story, I thought even higher of it even though I wasn't enjoying it as much as I thought I was. I didn't care so much about the characters, but the simple inclusion of a "philosophy" was a huge ego-stoke. I didn't actually care how "deep" it is (which it isn't really), but simply because of its preachiness I loved it. Again, I was an idiot.

This next part contrasts the previous few paragraphs quite a bit. I also tried to avoid talking about it because it is much more complex then the history of my explorations in anime and manga, but since Evangelion has almost a direct connection I feel like I have to write this down out of obligation. As I said before, I was writing my college applications during the fall of 2009. For some reason, it is part of my personality to be very honest when writing about myself and often in a very brutal way that becomes more of a confessional. So I ended up psychoanalyzing myself to write those essays driving myself deeper into my depression that has lasted for many, many years of my life. What Evangelion became was not an escape but rather a way to sulk in my depression. It sedates me from the rest of the world to make me a hopeless person. What probably the scariest part is how much I identified with the main cast of characters. Being with them towards the end was sometimes a drug, but one of fear and sadness, darkness and loneliness, but never raised my tolerance level.

Part III: College
(haven't finished Part II yet)

Just for safe keeping, I am posting these links of great lists:
La Nouvelle Vague - Best French 'new wave' comics and graphic novels
The Best Comics and Graphic Novels
beyond shoujo/shounen manga
Comics as Art and Literature from the US, Japan and Europe
Epic Comic's Moebius & Enki Bilal
Great Cheap and Forgotten Comics
Truly Outstanding Manga
Comic Books and Strips scholarship
comics theory: academic analysis of the comics form
So you'd like to... Get an overview of the history of comics and graphic novels
So You'd Like to...Get an Overview of the History of comics and Graphic Novels
Overlooked Manga Festival
The Cambridge Edition of the Works of Immanuel Kant (get a different copy of The Critique of Pure Reason)

So You'd Like to...Read The Greatest Western Books of All Time
Part 1
Part 2
Part 3
Part 4
Part 5

Great Forum:
Underground/Art/Alternative Manga Discussion Thread

Excellent Music Blogs:
A Special Plan for This World
Optimistic Underground

This is Helkorn's manga and anime list on ANN, he has amazing taste:
Manga
Anime

Another Amazing Site (Probably the most informative Evangelion Site on the web):
Evageeks

When I returned, I cleared almost everything of my profile. So here are some things that existed before:

Favorites
Anime:
Neon Genesis Evangelion
Haibane Renmei
Serial Experiments Lain
Revolutionary Girl Utena
Ghost in the Shell

Manga:
Yokohama Kaidashi Kikou
Akira
Nausicaa of the Valley of the Wind
Blue
Red Color Elegy

Characters:
Nausicaa
Utena
Lady Kushana
(I forget the rest)

People:
Taiyo Matusmoto
Haiyo Miyazaki
(I forget the rest)

Fall 2011-?

I found my way back into anime after some time but it isn't the same as before. When I was first into anime and manga, it was an obsession. Now, I approach it simply as a discipline of film criticism. I haven't even tried reading any manga since I stopped two years ago and I don't intend to any time soon. As you can see, I've divided the time I'm active here into two—the time before and right now. If I fall out of anime (which doesn't seem to be any time soon since it is merely a small part of what I do), then I will further divide this space up again.

I never finished my story from before and I can't care about it anymore. All that matters is that I mostly became bored with anime May of 2009 and focused on comics the entire summer (though I didn't acknowledge that at the time). When I got to college, I unexpectedly dropped all of this as I spent more time with my new friends and school work. I simply grew out of it. Still, I do remember writing a stupidly pretentious letter to everyone in the (now called) Alternative Manga Club trying to justify why I'm dropping out of the subculture. I've mostly forgotten its contents, so don't ask me about it. Even after that, I watched some anime from time to time. I still find myself attracted to animation as an art—but few satisfies me like many things in film does. The main thing that drew me back to anime was watching Kenji Mizoguchi's Sansho the Baliff and the question of how the East handles the tragic sense different from the West. It reminded quite a bit of some animes I saw and I wanted to explore the Japanese sense of tragedy more and how it contrasts with things like Greek tragedy (which I taking Oedipus Rex to be the ideal [I need to reread Hamlet (or watching the Kenneth Braugtagin version)]).

I have a tone of free time (but no internet unless I travel) because I'm taking time off from school. There is a reason (though not a very good one) for Newsweek/The Daily Beast for naming my college the most academically rigorous school in the nation. In addition to watching film, I enjoy reading literature and philosophy (the classics man), though I haven't been spending enough time on either and I've been watching too many films (or doing nothing at all). Philosophical questions that interest me at the moment are aesthetic ones.

I'll begin writing reviews sometime. They won't be very well received and most likely buried under a mound of others, but I'm writing them for myself. I have a tendency to begin drafting reviews but never finishing.

Favorite directors that come to mind:
Krzysztof Kieslowski
Ingmar Bergman
Stanley Kubrick
Terrence Malick
Andrei Tarkovsky

Top Movies (in no order):
Trios Couleurs: Rouge
Scenes from a Marriage (5 hour version)
2001: A Space Odyssey
Trios Couleurs: Bleu
Solaris (1972 Tarkovsky version)
Last Year at Marienbad

I mostly use Rate Your Music for movies because people there generally have good taste (despite the number of hipsters) and it's pretty good for discovering great movies. I mostly watch art and foreign films. I've practically explored the entire Criterion Collection and I need to spend more time on films from Facets and Kino.

This entry is extremely poorly written and isn't very coherent—but I don't give a shit.

In retrospect, the time I spent on here before was with as a pretentious intellectual (though sadly, people, along with myself, actually bought it). I really didn't know how to analyze shit back then. I ate shit up when it had (no matter how cliched or stupid) even a slight "philosophical" bent to it. There definitely was some ounce of truth in what I said and I'm not calling myself stupid, but it many of my thoughts were naive wandering, asking questions but not knowing why they should be asked and analyzing the wrong things. Perhaps I'm being too hard on myself, but why should I really care.
I do have a habit of deciding to reevaluate things because I believe that my tastes are evolving with my ability to read between the lines. As I can see deeper into things, I want to go back and see if I still enjoy some things as I did before.
Statistics
Anime Stats
Total Entries

135

Rewatched

0

Episodes

783



Manga Stats
Total Entries

113

Reread

0

Chapters

1,199

Volumes

149

Favorites
Anime
No favorite anime yet.
Manga
No favorite manga yet.
Characters
No favorite characters yet.
People
No favorite people yet.