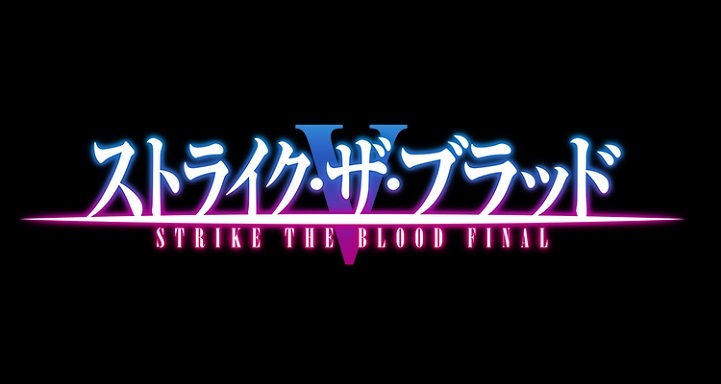 The official website of the
anime series
adapting
Gakuto Mikumo
's
Strike the Blood
light novel announced a fifth and final original video anime (OVA) season on Wednesday. The new OVA season will adapt the 22nd and final volume,
Akatsuki no Gaisen
(
Akatsuki's Triumphant Return
). Warner Bros. Japan also posted an announcement promo.
The cast members are reprising their roles. Production staff returning from the previous anime installments are as follows: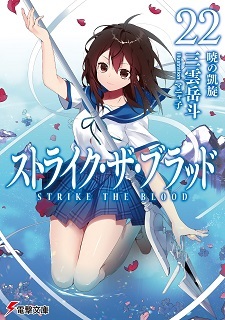 Staff
Director:
Hideyo Yamamoto
(
Strike the Blood
,
Hataraku Saibou Black
)
Series Composition:
Hiroyuki Yoshino
(
Trinity Seven
,
Toaru Majutsu no Index III
)
Character Design:
Hideki Furukawa
(
Rokujouma no Shinryakusha!?
,
Stella no Mahou
),
Keiichi Sano
(
Absolute Duo
,
Isekai Shokudou
)
Music:
Assumed Sounds
(
Strike the Blood: Kieta Seisou-hen
)
Sound Director:
Jin Aketagawa
(
Vivy: Fluorite Eye's Song
,
Darwin's Game
)
Studio:
Connect
Mikumo began publishing the school action fantasy novel through Dengeki Bunko in 2011, featuring illustrations by
Manyako
. The 15th volume marked the ending of the series' first part in May 2016, and the second part followed with the 16th volume in December that year. Kadokawa published the 22nd and final volume on August 7 last year.
Strike the Blood
has a cumulative 3.2 million copies of its volumes in circulation.
Dengeki Daioh
serialized a
manga adaptation
by
TATE
between June 2012 and December 2016. The tenth and final volume was published in February 2017.
The
first anime season
, adapting the first six volumes, aired over two quarters beginning Fall 2013. A
two-part OVA
based on an original story by Mikumo shipped in 2015.
Silver Link.
and Connect returned to co-produce a
second OVA series
, which was distributed between November 2016 and May 2017. The eight-episode series spanned four home video installments and covered volumes nine through twelve.
The
third OVA season
, entirely produced by Connect, was released from December 2018 and September 2019. The third series ran for ten episodes, adapting up to the 17th volume, as well as the
Seisen-hen
(
Holy War arc
). The
fourth and latest OVA season
debuted in August 2020 and ended with 12 episodes on Wednesday. The fourth season covered volumes 18 through 21.
Discotek Media
licensed
the television anime in North America and
released
it on home video in November 2016. Yen Press licensed both the light novel and manga adaptation in English in January 2015 and
published
the 18th light novel volume on June 1. The tenth and final manga volume
shipped
in April 2018.
Announcement
Source:
Dengeki Online
Strike the Blood Final
on MAL

RSS Feed