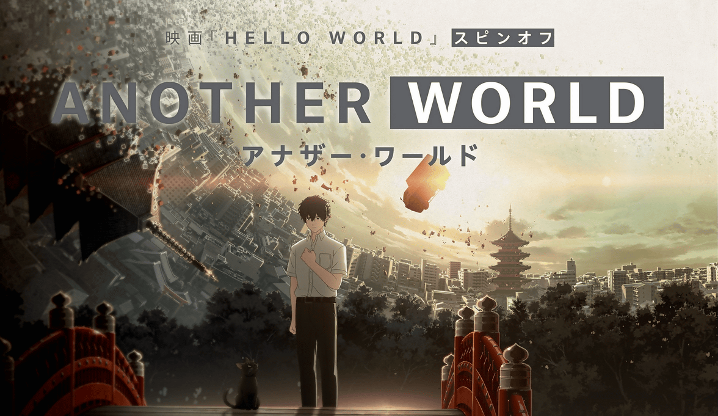 The official website for
Tomohiko Itou
's original film
Hello World
announced on Thursday that it will receive a three-part spin-off,
Another World
, beginning before the film's September 20 premiere. The first episode, titled "Record 2027," will stream on Hikari TV Channel+ on September 13, followed by the second—"Record 2032"—on September 27 and the third—"Record 2036"—on October 4.
The film is set in 2027 and follows 16-year old high school student Naomi Katagaki, who meets a man from ten years in the future also named Naomi. The older Naomi insists the two work to change the future and save Ruri Ichigyou, the younger Naomi's classmate and future lover. The story is advertised as a romance with a sci-fi setting. At the moment it is unclear how the spin-off will tie into the film.
Takumi Kitamura
(
Kimo no Suizo wo Tabetai
live-action film) will voice the younger Naomi in both
Hello World
and
Another World
, with
Minami Hamabe
(
Kimo no Suizo wo Tabetai
live-action film) voicing Ruri.
Toori Matsuzaka
(
.hack//The Movie: Sekai no Mukou ni
) was cast as the future Naomi in the film but has yet to be confirmed for the spin-off. The supporting cast for the film was
previously announced
in June.
Itou (
Sword Art Online
) is helming the film at
Graphinica
, and it's his first directorial work for an original anime film. He was announced as the creative supervisor for
Another World
.
Yukiko Horiguchi
(
K-On!
) is designing the characters and
Mado Nozaki
(
Seikaisuru Kado
) is in charge of the screenplay for the film and spin-off.
Source:
Shuukan ASCII

RSS Feed