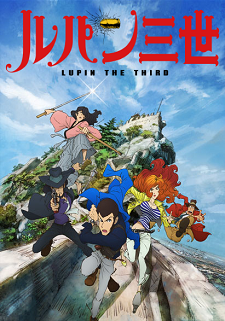 Lupin III (2015)
, the first series in the main
Lupin III
work in 30 years, will begin its Japan broadcast on October 2 at 1:29 am on NTV. The new series is set in San Marino, located within Italy.
A new preview video was launched on Wednesday and adds Rebecca Rossellini to the character line-up.
Yuuji Oono
, known for his musical scoring in previous
Lupin III
works, will return to compose for the new series. Popular enka singer Sayuri Ishikawa will perform the ending theme song, "Chanto Iwanakya Aisanai." The soundtrack and ending theme song will be released on October 21.
The new series begins airing in advance in Italy on August 30 on Mediaset's Italia 1 network.
PV
Source:
Cinema Today
Previous related news:
New 'Lupin III' TV Series Announced for Spring 2015

RSS Feed