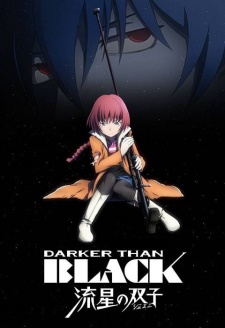 According to Young GanGan no.12, the second season of "
Darker than BLACK
" was announced. It was prematurely leaked last July.
The staff are basically the same as those of the first series.
Director:
Okamura, Tensai
Character Designer & General Animation Director: Komori Takahiro (
Darker than BLACK
, "
Scrapped Princess
")
Production Studio:
Bones
Source:
Scan of Yong GanGan
Related topic:
Second Season of Fullmetal Alchemist and Darker than BLACK
Update
According to Young GanGan vol.14, the title of the second season is "Darker Than Black Ryuusei no Gemini" and it will be aired from October.
Source:
Scan of Young GanGan

RSS Feed