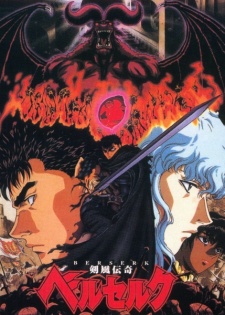 According to Oricon news, The Berserk film trilogy has been licensed for release in 16 countries worldwide. The countries included are: U.S.A.*, Canada, Russia, UK, France, Germany, Austria, Italy, Switzerland, Spain, Portugal, Belgium, Netherlands, Sweden, Australia, and South Korea.
Release dates for these regions have not been announced, though VIZ Media's edition is slated for this fall.
*Clarification: While the English translation of the countries listed in the official Facebook page begins with "North America, Canada[...]", the Japanese release begins with "America, Canada[...]".
Source:
Oricon
,
ANN

RSS Feed