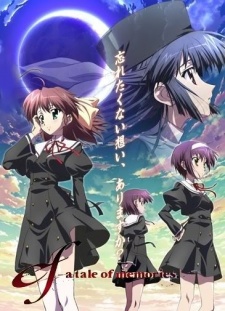 Sentai Filmworks
announced at its Anime Expo panel that it has licensed
ef - a tale of memories.
,
ef - a tale of melodies.
,
Loups-Garous
,
Ro-Kyu-Bu!
, and
Saiyuki: Requiem
.
Sentai Filmworks did not announce a release date for Ro-Kyu-Bu! and did also not announce if the two seasons of ef will be released on DVD or Blu-ray. Loups-Garous will ship in October or November.
Sentai Filmworks also confirmed that it will release the first season of
Clannad
on Blu-ray this November, as well as more of
Golgo 13
.

RSS Feed