https://www.youtube.com/watch?v=zqHeSaAIl4c
The opening of Highschool of the Dead, appropriately titled HIGHSCHOOL OF THE DEAD by Kishida Kyoudan & the Akeboshi Rockets is a fairly energetic tune that contrasts strongly with its heavy lyrics:
Without my wavering sense of reality, where will my emotions, piled up like rubble, go?
Holding onto my crushed hopes, I ran mindlessly, brushing off the red rain.
What will I see at the end of these crumbled feelings? What will there be? I still don't know.
The future of everything fragile just continues to unfold soundlessly before my eyes.
Just by listening, viewers might guess that this series will be a thrilling adventure with desperation mingled together with a hint of hope…and they'd be right.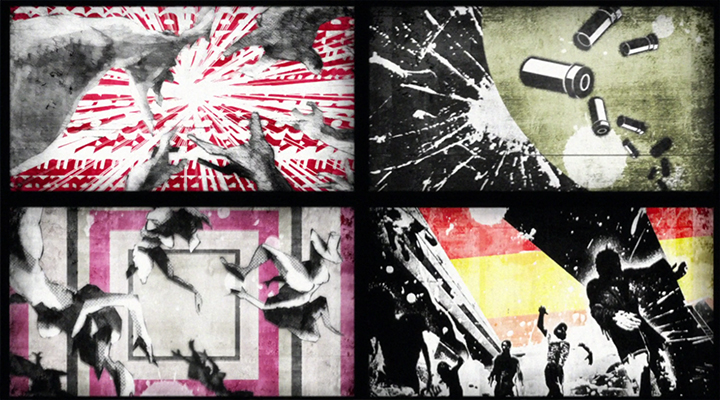 As for visuals, the opening quickly throws out four grungy and graphic images of bullets, blood splatters, and the undead, immediately followed by close-ups of seven people, who can be assumed to be key characters in the series. After that, the same characters are revisited in various settings, often equipped with their weapons of choice.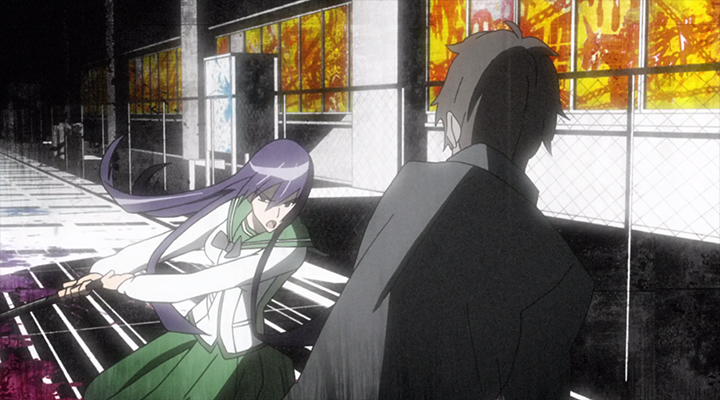 We then see them slashing down zombies in a high school hallway, which gives the title of the series a bit of context. So far, we've got high school kids, zombies, weapons, and blood. What are we missing? Next comes some of what Highschool of the Dead might be most famous for: over the top fan service. After some fairly provocative images of the series' female protagonists, viewers have a pretty good idea of what's in store for them.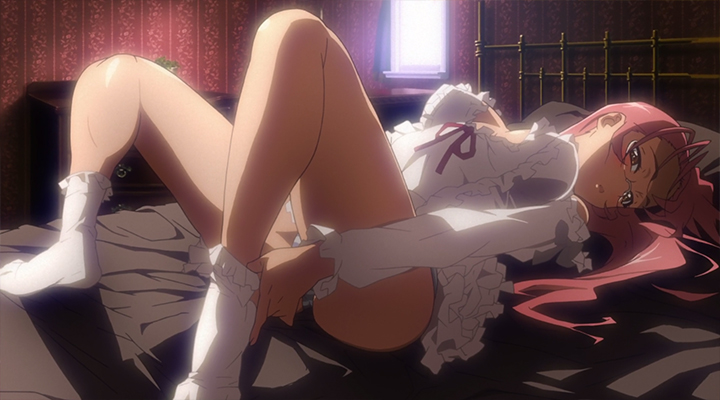 In terms of openings, Highschool of the Dead is incredibly successful in delivering a succinct preview of the series—gory violence and sex appeal—without giving away any of the plot. The animation is also beautifully timed to the beat of the music; gritty, highly saturated images quickly flash by with shrill guitar riffs, and slow, scenic moments are paired with the vocalist's calmer singing parts. People may have fairly mixed feelings about the actual content of the series, but no one can argue that the opening is anything but well executed.