---
J-World Tokyo
Filled with attractions and rides from One Piece, Dragon Ball, and Naruto, J-World Tokyo is a fun filled place where you can experience what it's like to be one of the characters from your favorite Shonen Jump anime.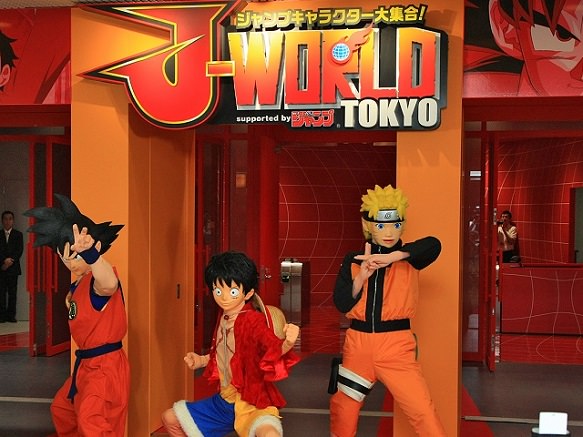 ---
One Piece Area
In the One Piece area, you can see the Resorto, a place where the Straw Hat pirates stopped for vacation on their way to the New World. And if you listen carefully, you can also hear the characters' voices and experience firing the Gao cannon.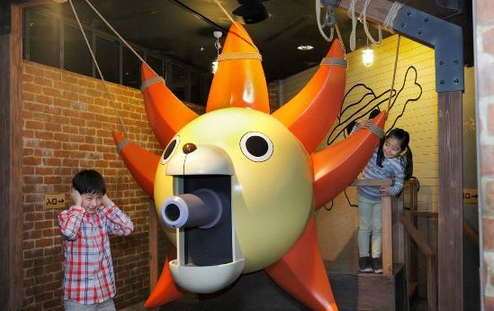 The Straw Hat pirate gang stopped at the Resorto island where they had a little too much fun. Now out of food and money, Nami, the team's navigator, comes up with a plan for them to earn a bit of money by creating an attraction for tourists on the island. Produced and directed by the team's Sniper, Usopp, and with the help of the Shipwright, Franky, they use the memory dial brought back from Skypia to create a ride attraction for tourists to enjoy.
~Soldier Dock Adventure~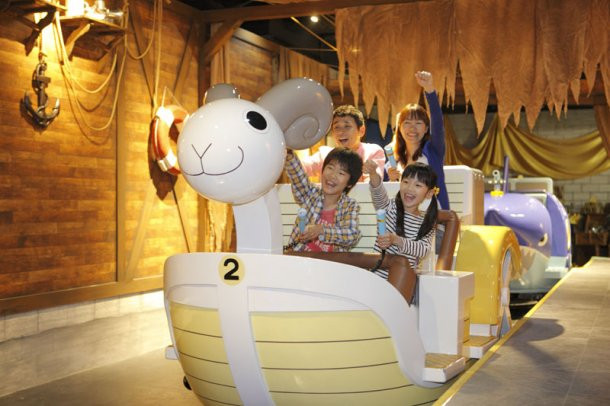 At the Soldier Dock Adventure ride, you can enjoy a 360 degree full view of the wonderful world of One Piece!
~Chopper Quest: Help save Luffy~
Being the kind of person who will eat anything that looks good without a second thought, Luffy suddenly experiences a change in his body. It seems that he has eaten an Air Balloon Bird without proper cooking. Eating an Air Balloon Bird that hasn't been properly cooked will cause the bird to expand in your stomach. Growing bigger and bigger, if not stopped, Luffy's stomach will soon grow too big and pop! Under the direction of the ship's physician Tony Tony Chopper, the Straw Hat pirates split up and search the island for the necessary medicinal herbs. Chopper asks for your help and you embark on an adventure to help him search for the necessary herbs to help save Luffy.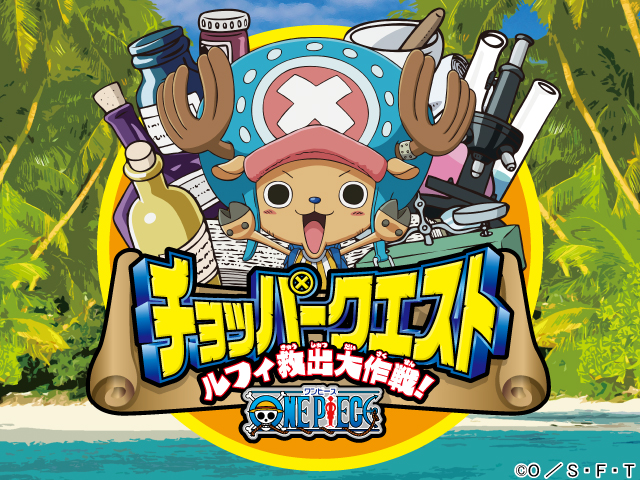 One of the best things about this attraction is that you get to work as a team with Chopper and clear seven tasks. The outcome of this adventure varies on how well you do, and you get to see how many points you've won.
~White Horse Carousel~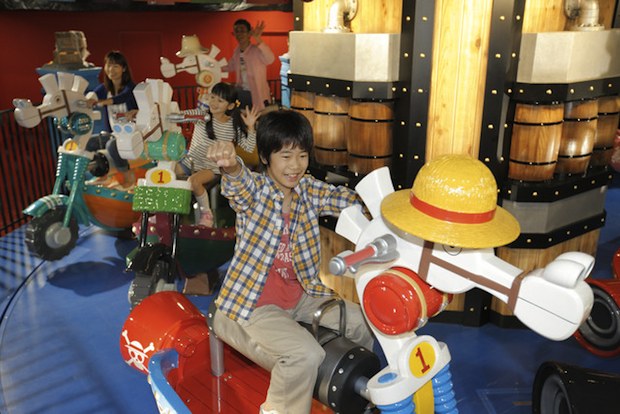 Take a ride on the Super White Horse Carousel 1, built by Franky in order for the Straw Hat Pirates to raise money for the rest of their adventure of sailing across the Grand Line. Rumor has it that Nami's white horse carousel is a sparkly special version. While riding the carousel you can also enjoy music from the ship's Soul King musician, Brooke.
---
Dragon Ball Area
Try your luck and play various mini games in order to collect the seven dragon balls needed to awaken Shenron. If you succeed, you get to see an impressive Shenron on an eight meter screen.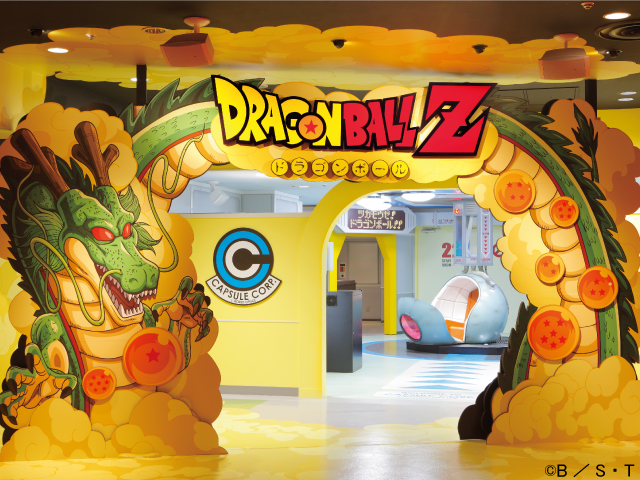 ~Shoot the Kamehameha~
Learn how to shoot Goku's powerful Kamehameha attack!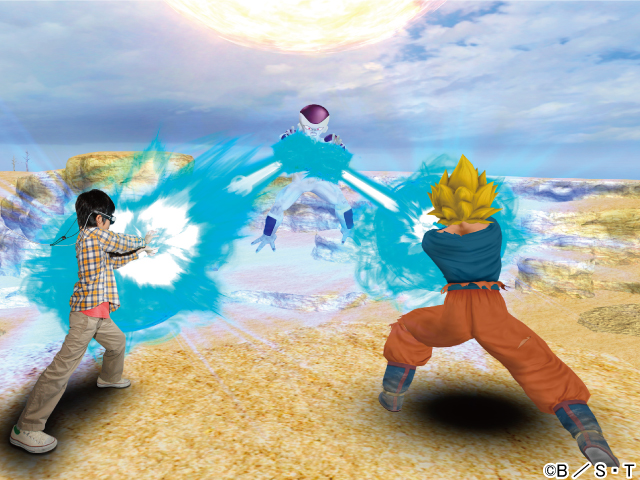 Oh no! Doctor Gero has brought Freeza back to life! What will happen to Earth?
Team up with Goku and shoot the Kamehameha to save the world from destruction!
---
Naruto Area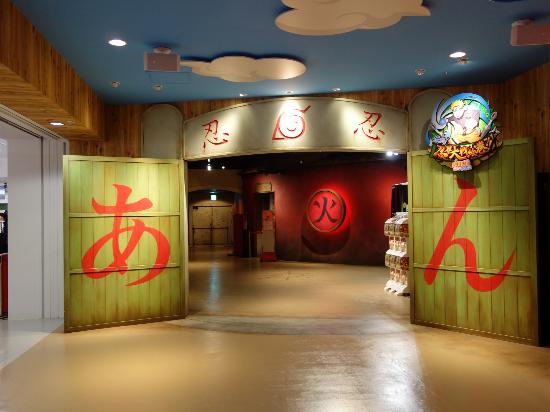 ~A Fierce Battle: Ninkai Taisen Emaki~
Experience what a ninja mission is like at the Ninkai Taisen Emaki attraction!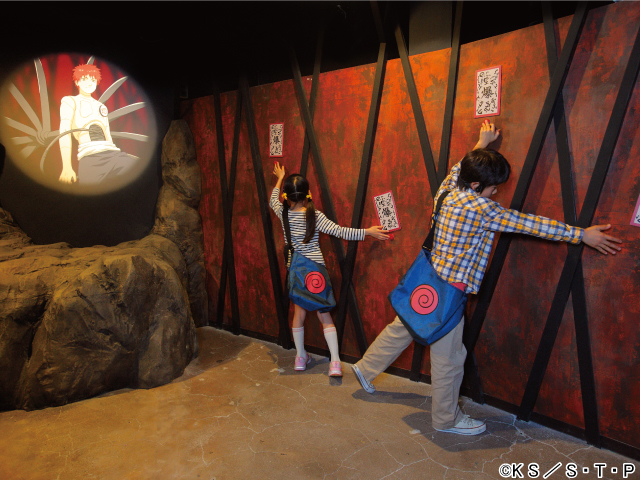 The Akatsuki gang has staged a ninja battle. Enter the battle as one of the junior ninja's from the Konoha village. Listen to the instructions from a senior ninja through your transceiver and maneuver your way to the front line. Help bring back peace to the Konoha village.
---
J-World Kitchen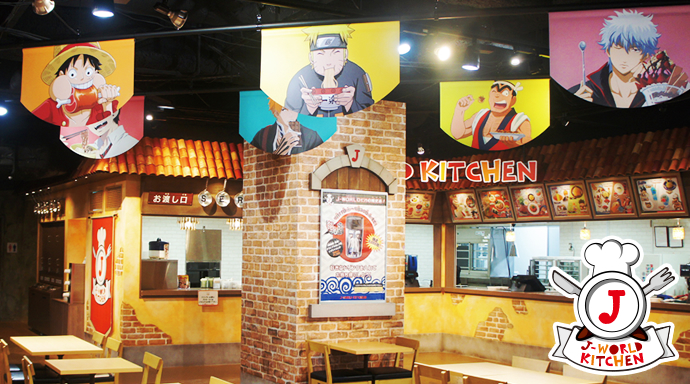 At the J-World Kitchen you can enjoy 30 different kinds of foods and deserts - some with motifs of your favorite Jump characters!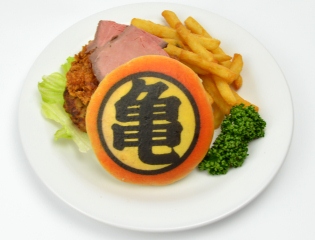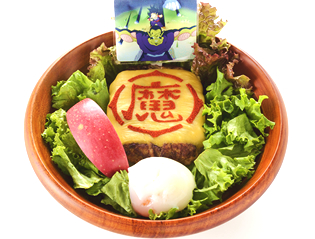 Try Goku's Power Up Meat Hamburger or Piccolo and Gohan's Master and Apprentice Loco Moco Plate!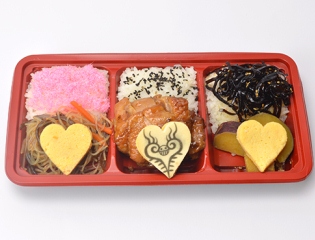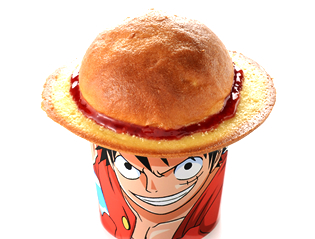 You can't go wrong with Trafalgar Law's Heart Bento and Luffy's Straw Hat Bread and Soup!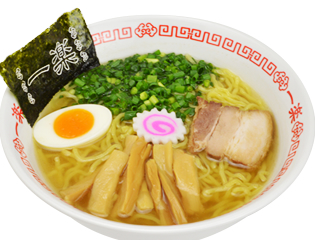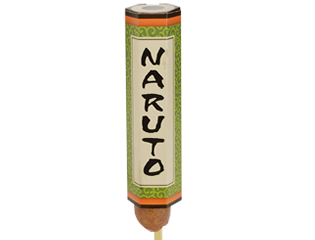 Naruto's Ichiraku Ramen (Salt Flavor) and Scroll Frankfurt are also super fun selections!
---
J-World Store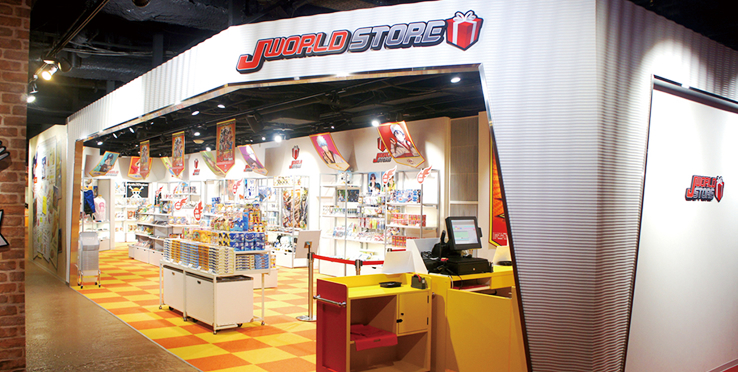 Purchase limited edition items such as character figures and t-shirts from the J-World Store.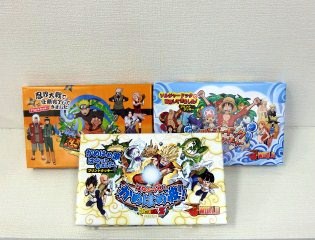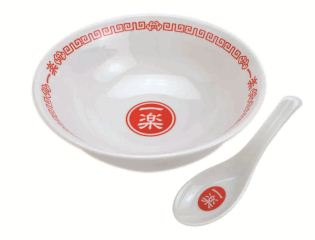 Purchase limited items such as cookies with the characters from Naruto, One Piece, and Dragon Ball printed on them, or a Naruto ramen bowl and spoon set.
---
Additional Information
Sponsored by Bandai Namco and located in Sunshine City, Ikebukuro, J-World Tokyo is an an indoor theme park based on the various popular anime from the Weekly Shonen Jump magazine. Operating hours are from 10:00 - 22:00 (last entry is 21:00). Admission tickets are 800 yen for adults and 600 yen for children. Unlimited attraction passes are 2600 yen for adults and 2400 yen for children. Night passports are also available from September 1st to October 31st. Prices are 1800 yen for adults and 1600 yen for children.
---