---
This article was written by Shymander and edited by Congress of the MAL Articles Club.
Interested in writing or editing for us? Click here!
---

The Winter 2018 anime season had a lot to live up to: last year's Winter season included powerhouses like Kono Subarashii Sekai ni Shukufuku wo! 2, Kobayashi-san Chi no Maid Dragon, Youjo Senki, Little Witch Academia (TV), and Shouwa Genroku Rakugo Shinjuu: Sukeroku Futatabi-hen. More recently, Fall 2017 saw Mahoutsukai no Yome, 3-gatsu no Lion 2nd Season, Shokugeki no Soma: San no Sara, Net-juu no Susume, Inuyashiki, Houseki no Kuni (TV), and more.
Of course, while there are successful shows in every season, there must also be failures: Winter 2017 presented us with the infamous Hand Shakers, One Room, Idol Jihen, and Masamune-kun no Revenge; Fall 2017 aired Juuni Taisen, Black Clover, Ousama Game The Animation, and Dies Irae.
This season had its clear successes (Yuru Camp△, Sora yori mo Tooi Basho, Cardcaptor Sakura: Clear Card-hen) and its clear failures (Killing Bites, Beatless, Ito Junji: Collection), but there was also a large number of relatively controverial shows, the most notable of which include Violet Evergarden, Overlord II, Grancrest Senki and Darling in the FranXX.
By looking in detail at the reception received by every anime from this season, we have come up with a list of the best and worst shows of Winter 2018.
Let's begin with the worst.


The Worst Anime of Winter 2018: Poputepipikku 👎
---
At the beginning of the Winter 2018 season, Poputepipikku soared at surprisingly high heights. However, it wasn't long before it went tumbling down to Earth—even so, it refused to stay anywhere within the realms of understanding or reality. Filled with low-brow jokes and utter nonsense, Poputepipikku failed to leave a lasting impression on its audience, most of whom were watching reluctantly in the first place. To start, let's look specifically at how Poputepipikk-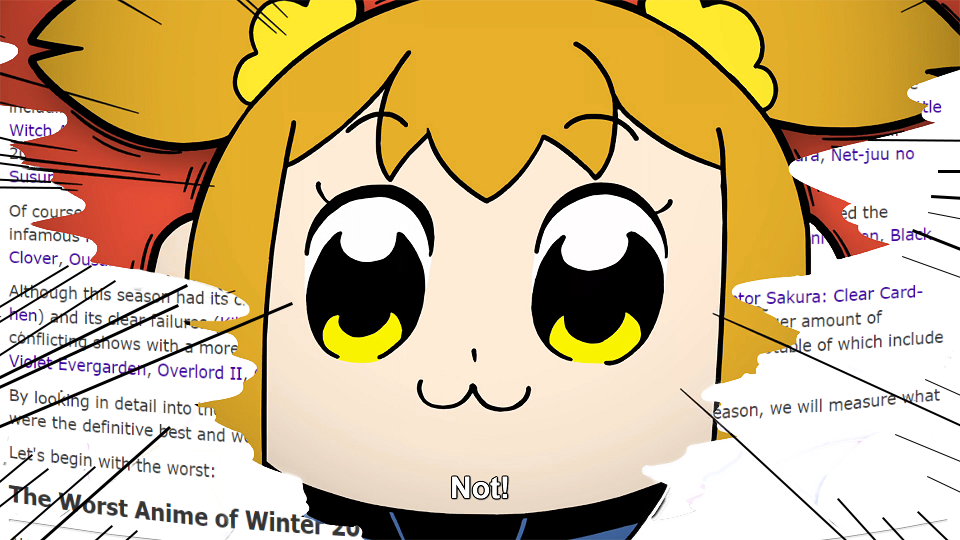 ---
W-w-w-w-who are you?!
---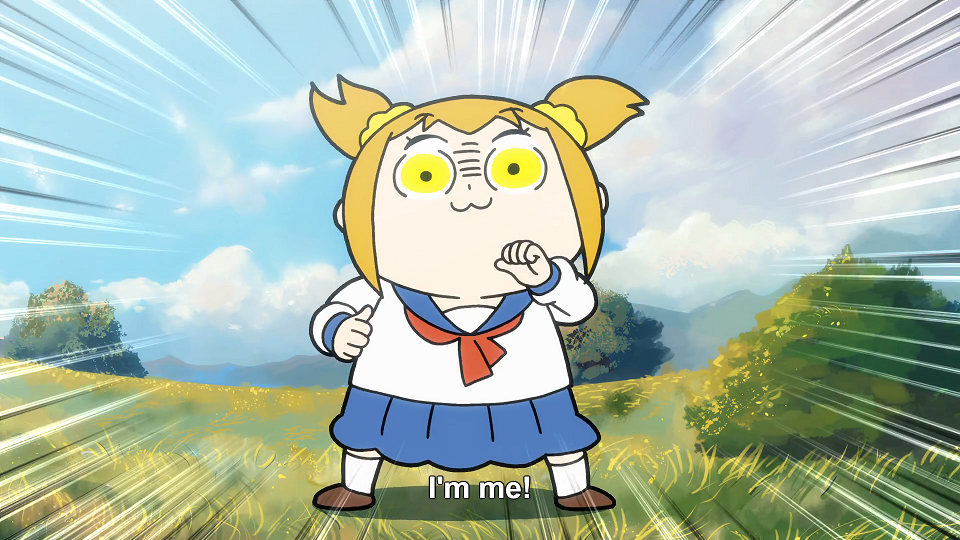 ---
So am I! What's your deal?!
---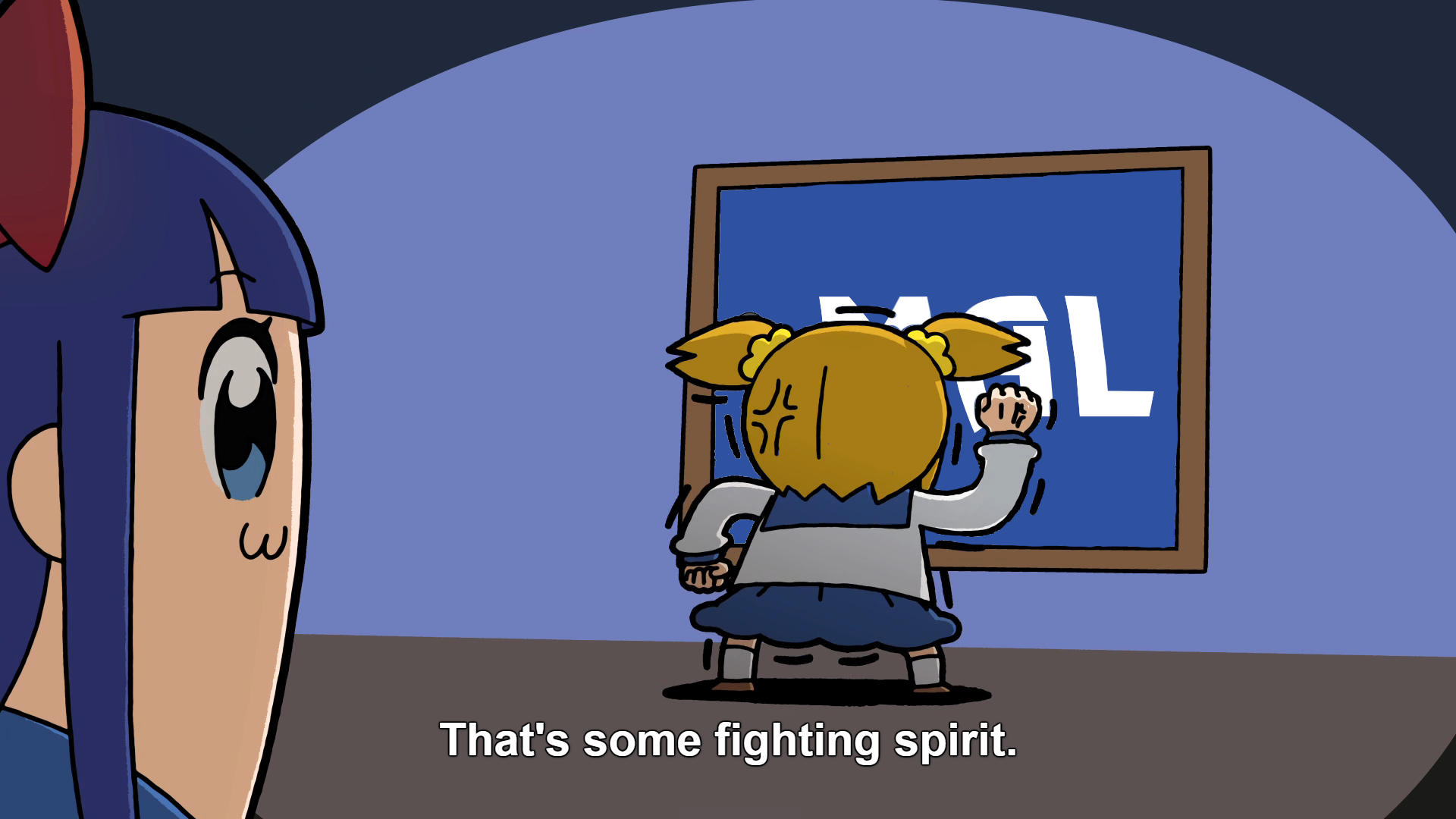 ---
Wait, what, there's two of you?! How'd you- Hey! I'm still in the middle of writing that, don't read it ye-
---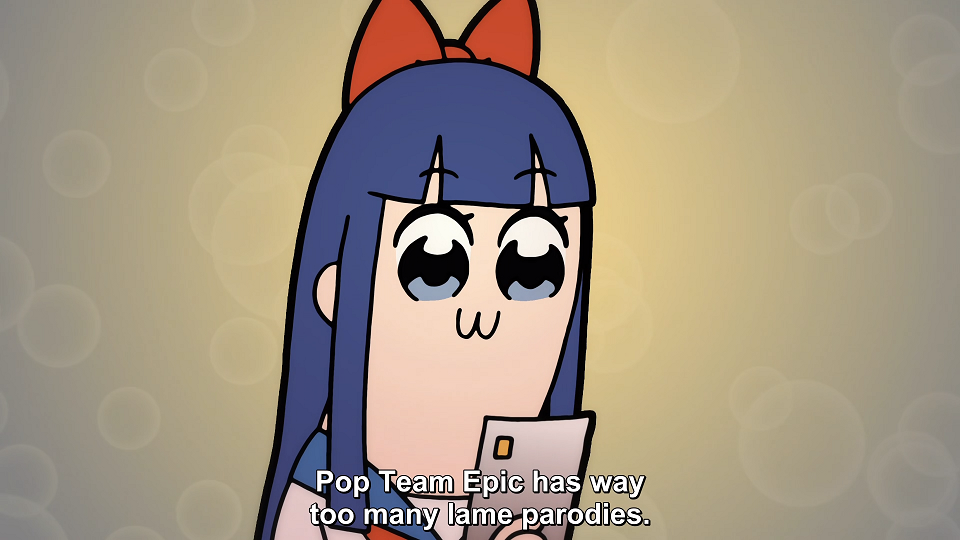 ---
...
---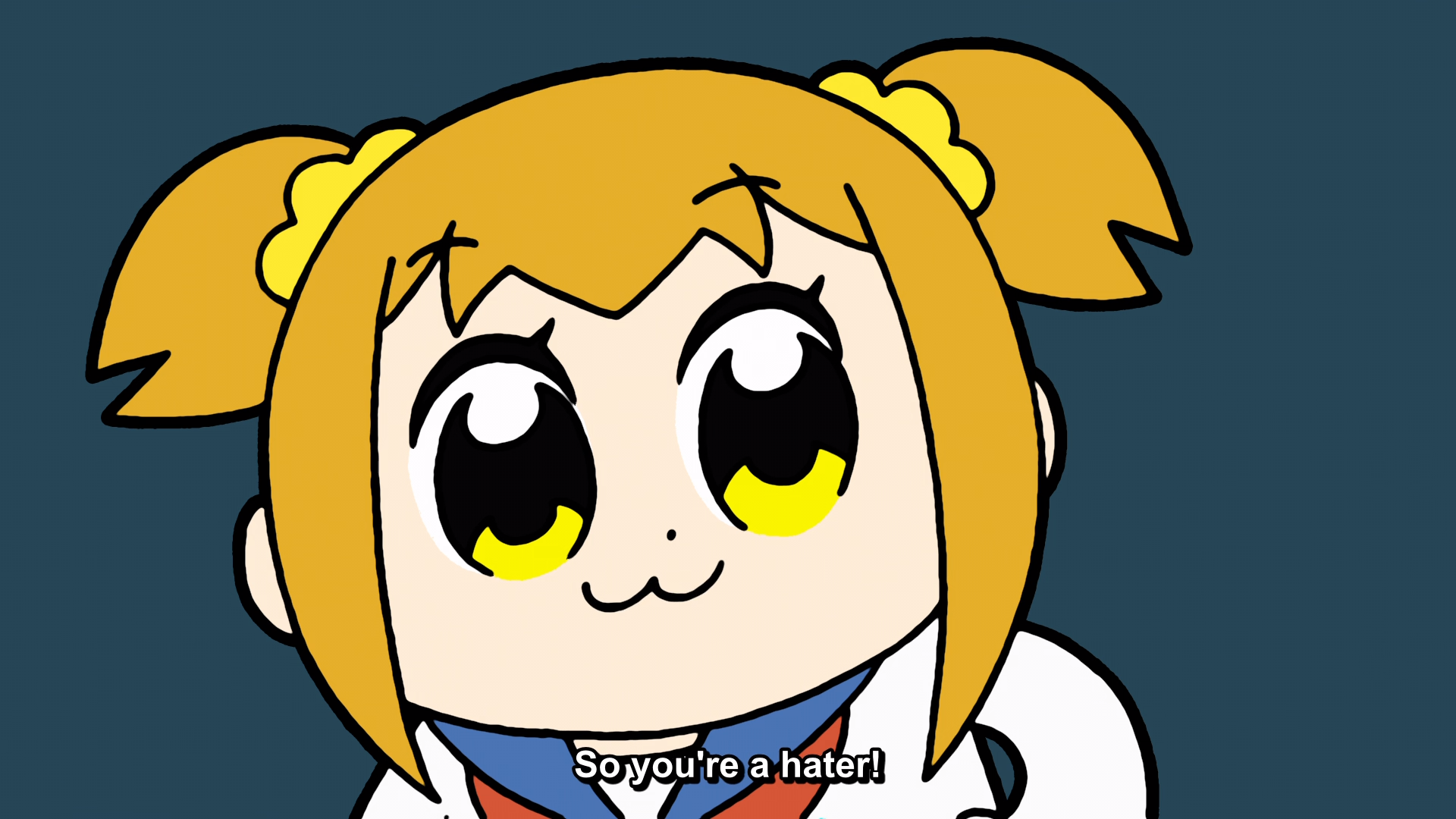 ---
...
...
...
---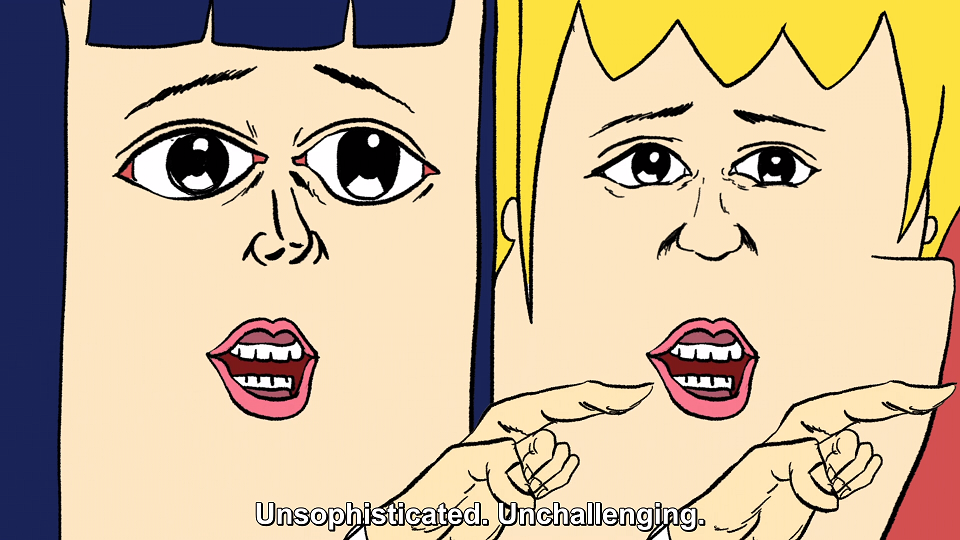 ---
...
...
...
...
...
---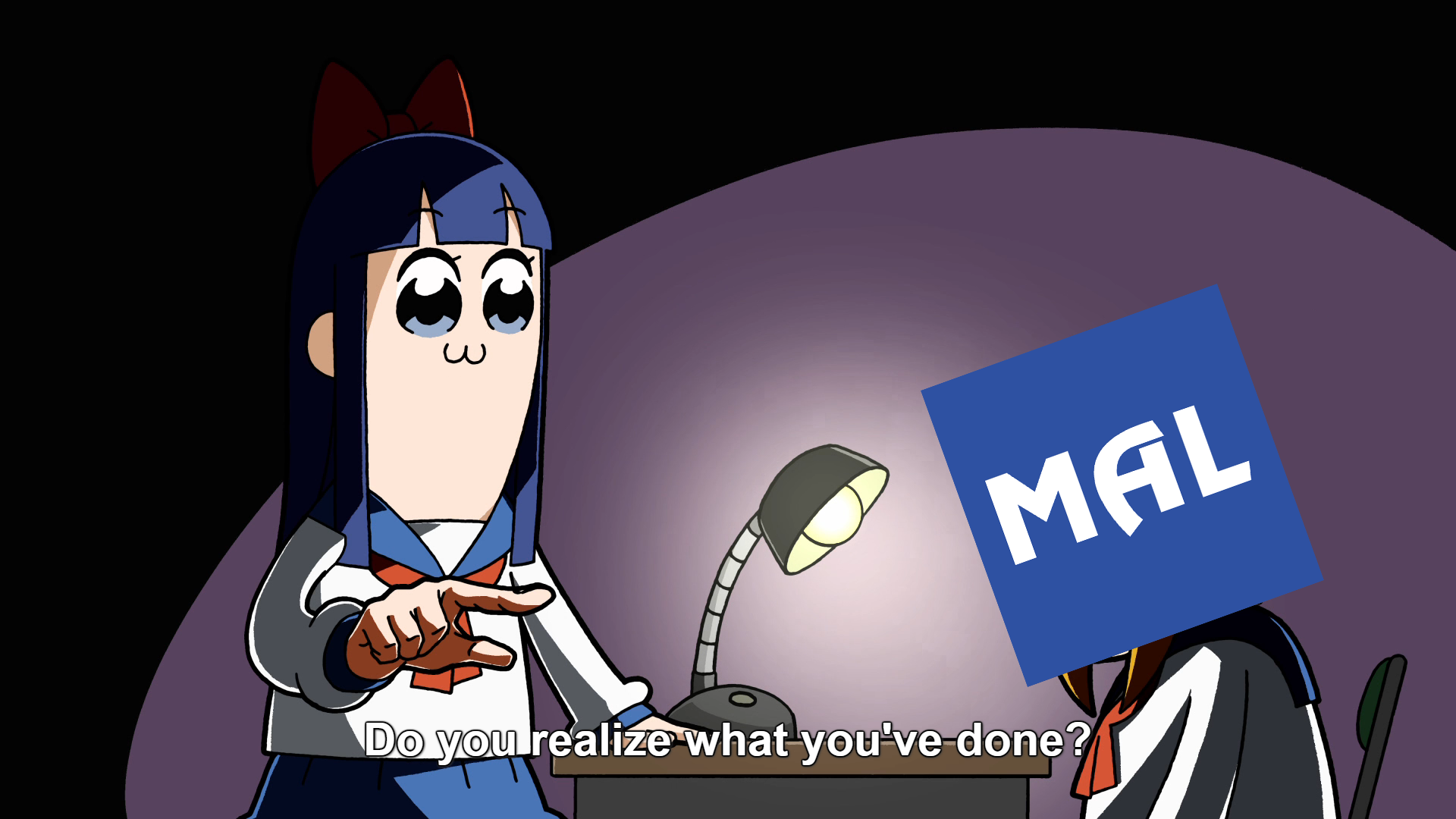 ---
Y-yes…?
---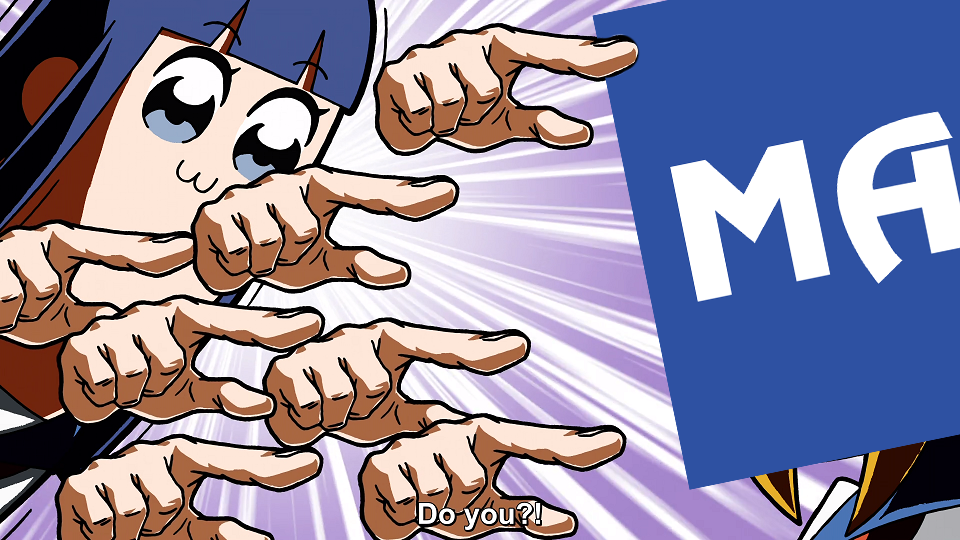 ---
I mistyped! I meant to say that Poputepipikku was a decent anim-
---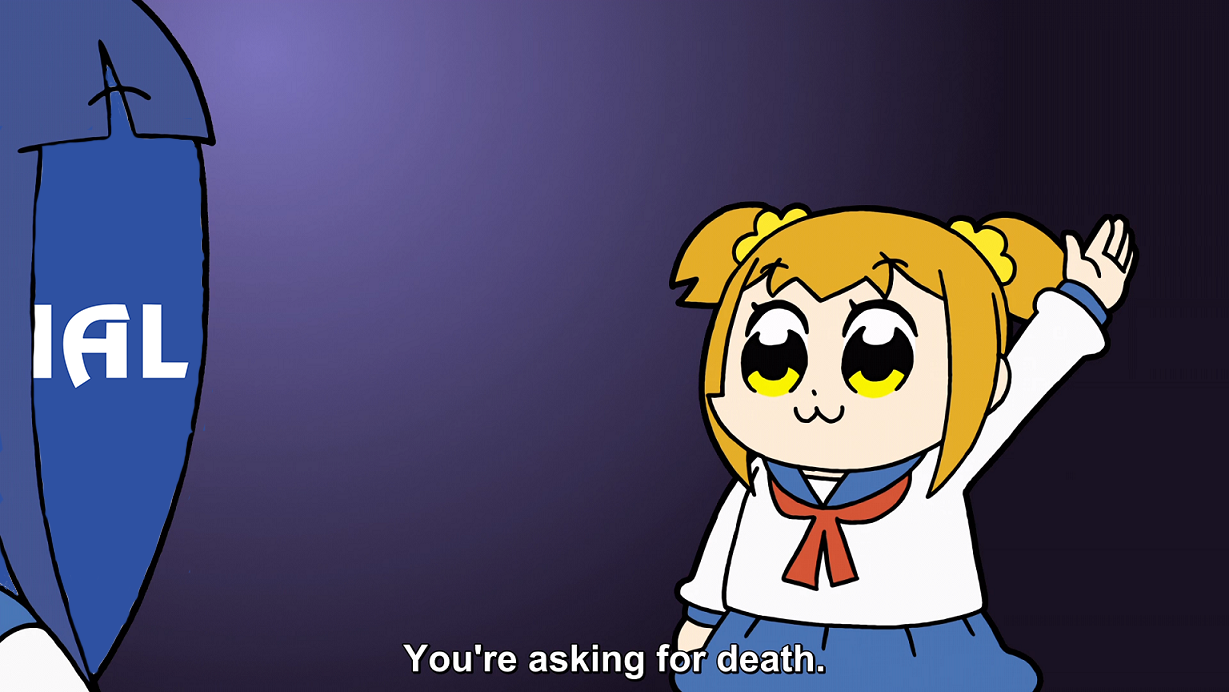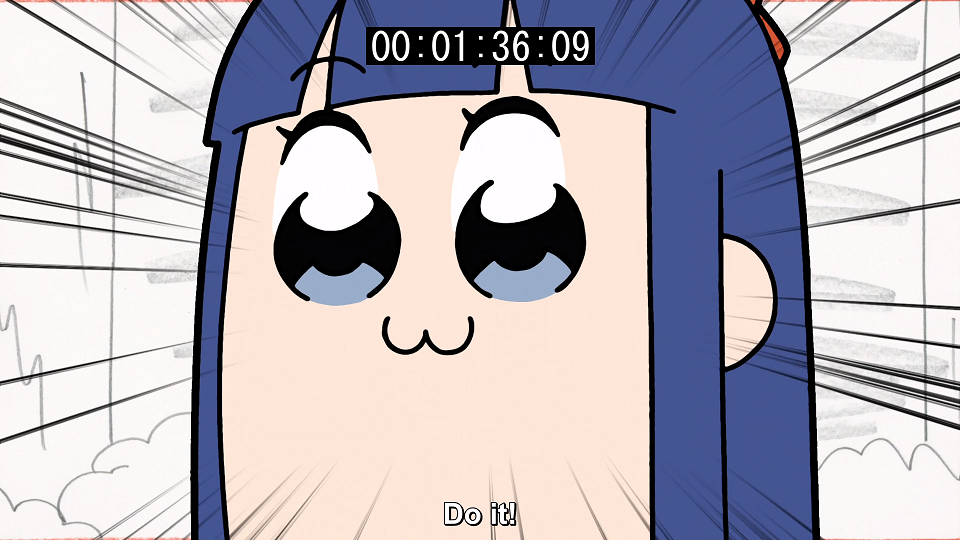 ---
Alright, alright! Poputepipikku is clearly the best anime of the Winter 2018 season!
---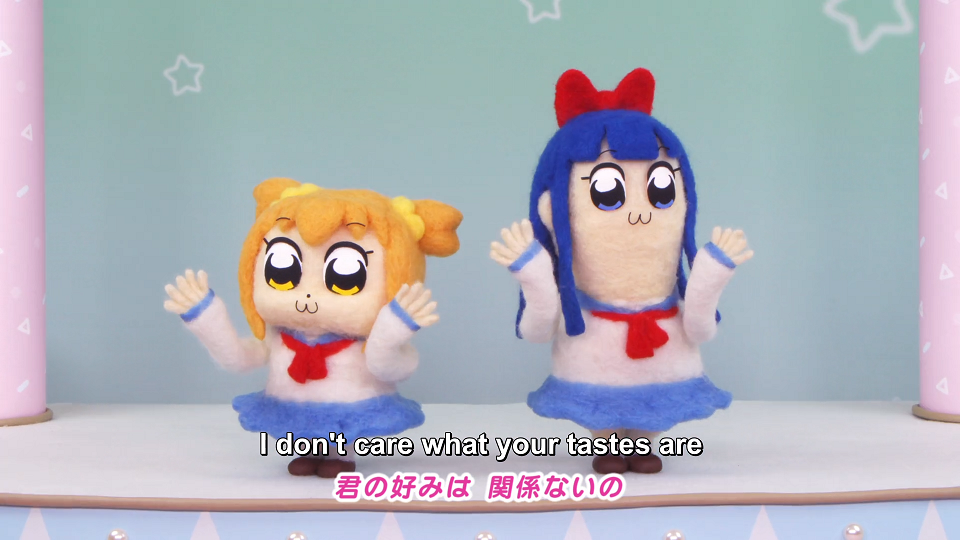 ---
O-oh, okay…
Guess I'll be heading off then...
...
...
...
...
---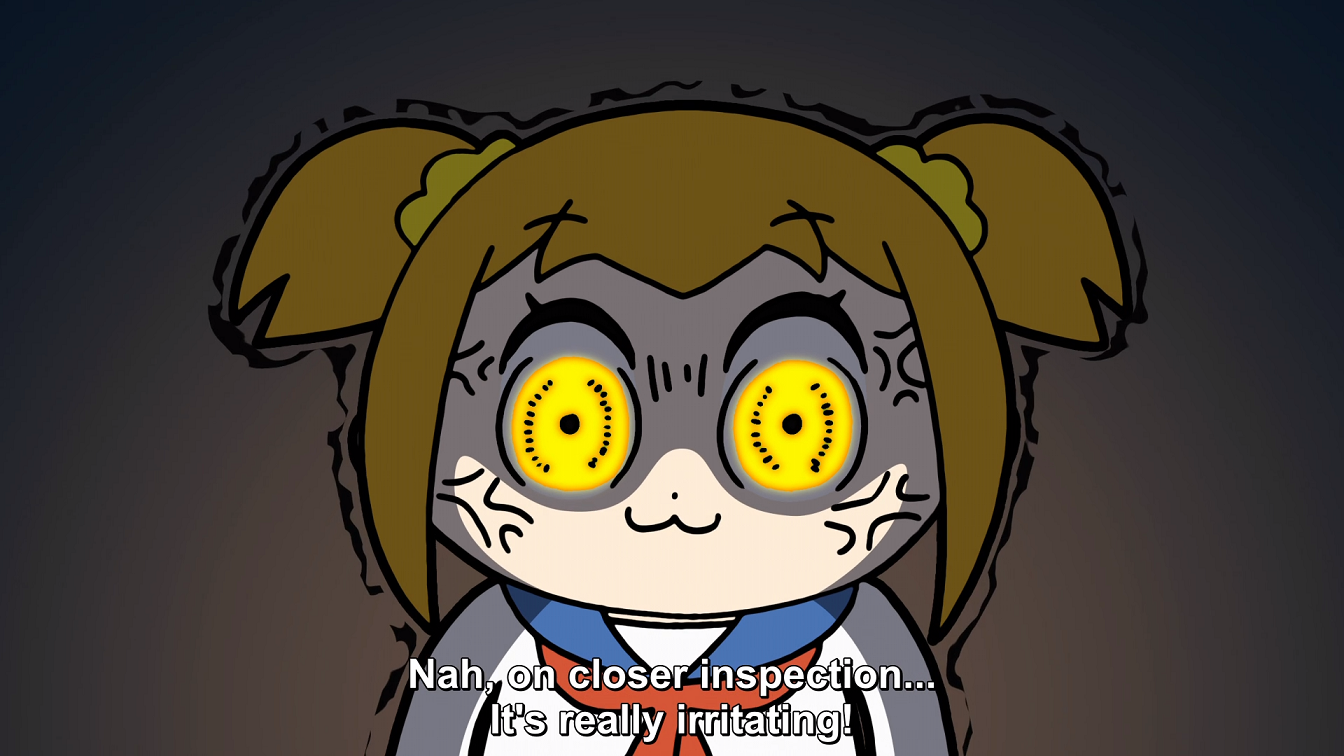 ---
[breaks into a sprint]
---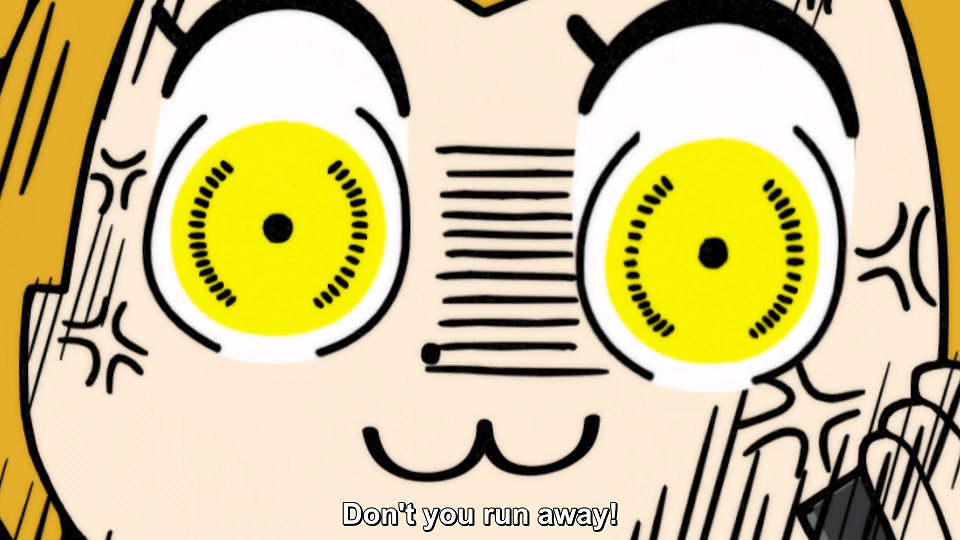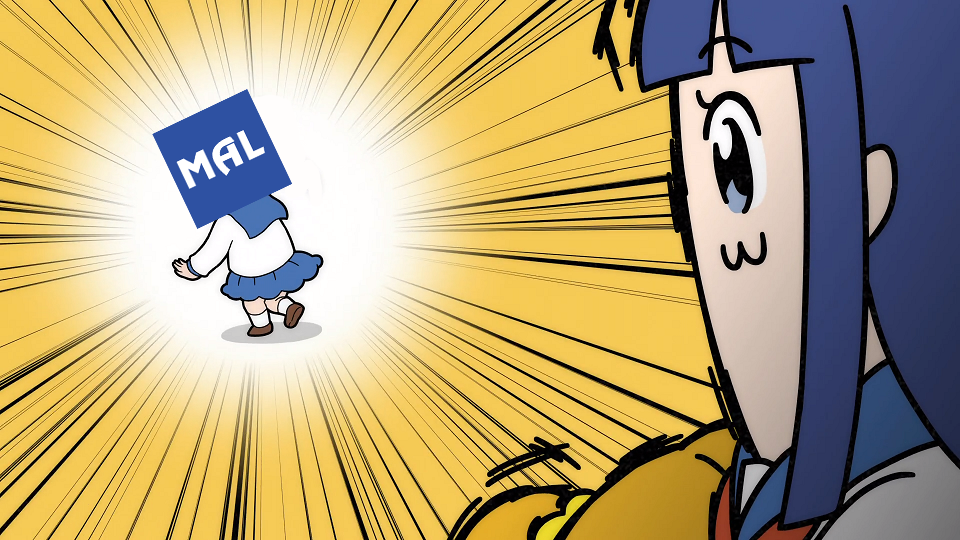 ---



ahem
The BEST Anime of Winter 2018: Poputepipikku 👍
---
Because it just is. Don't question it. Please...


---
Got feedback? Leave a comment here!
---
Happy April Fool's Day 2018! If you or anyone you know is suffering from rustled jimmies, we highly recommend the following treatment:
---