As the north grows colder and the south grows hotter, another anime season comes to an end. Popular shounen powerhouses like Dr. Stone and Enen no Shouboutai took the main stage of Summer 2019, while Vikings ruled the seas and the much-criticized plethora of isekai series still attracted a large audience despite having some of the lowest scores.
With nearly 40 new shows to watch every season, it's very easy for even the shiniest of gems to fall through the cracks and go mostly unnoticed, and last season was certainly no exception. These four anime from Summer 2019 prove that popularity doesn't always mean quality, and it's never too late to check them out.
Note: The # in brackets represent the show's rank among other Summer 2019 shows.


---
Score: 8.27 (#4) | Members: 59,833 (#21)
---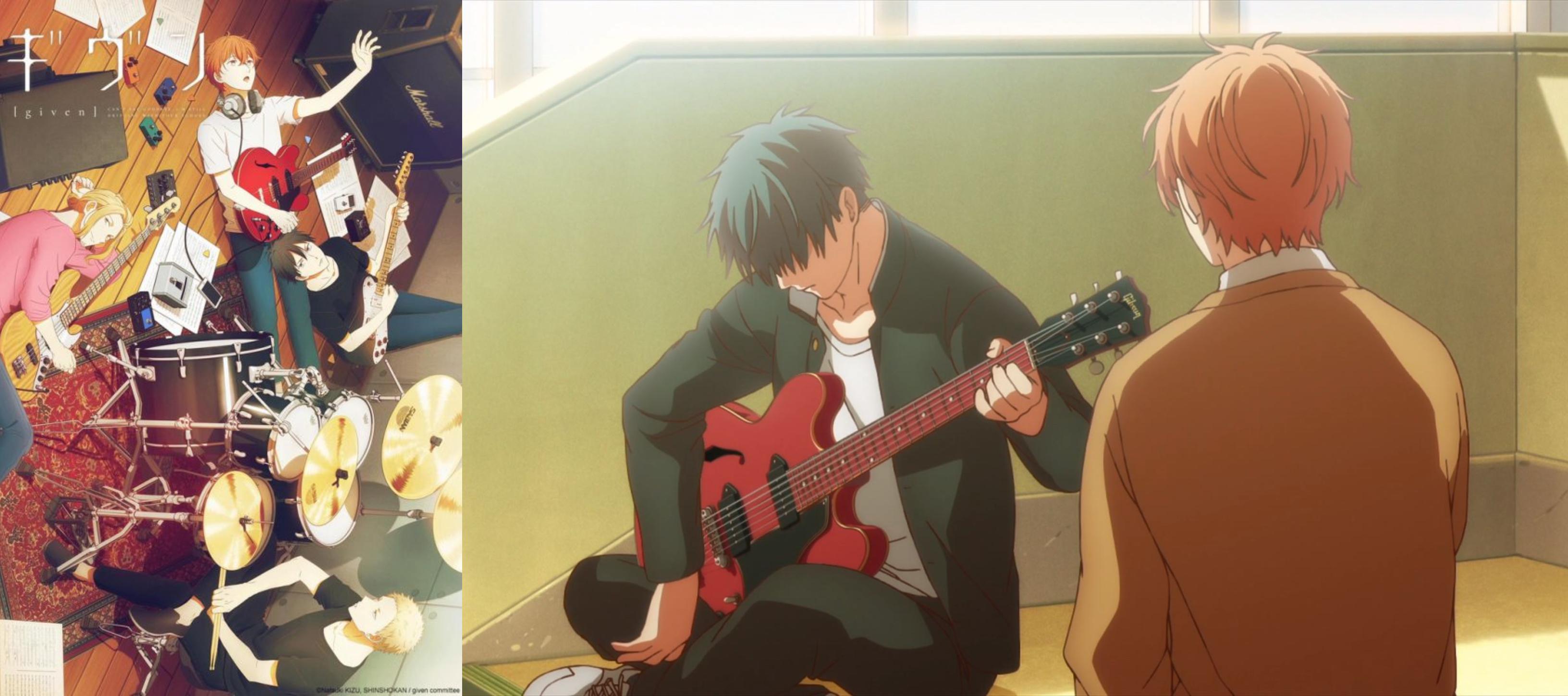 Shounen ai is a sorely limited genre if you're into boys-love anime, and that pool only gets smaller if you're not into the aggressive, and often uncomfortable, romance stories like Junjou Romantica and Super Lovers that comprise much of the genre. So naturally, most anime fans steer clear of shounen ai altogether and I don't blame them for it. However, Given is an accessible shounen ai drama that also satisfies existing fans of the genre — and fans of other genres as well.
If you're into music anime, Given tells an authentic tale about an up-and-coming band that attracts an aspiring guitar player, Mafuyu. As he is instructed by his classmate Uenoyama and inducted into the band, details of his tragic past leak out and drive a captivating character drama. The actual songs themselves are especially compelling and bring out the characters' feelings both aurally and visually, particularly through "Fuyu no Hanashi"/"Winter's Story" from episode 9, which is a pure, emotional piece that marked Given's breakout moment and drove the show's score up by a staggering 0.14. The wholesome budding romance between the main characters is perfectly paced out, allowing enough time for a believable attraction to be established while also managing to reach a satisfactory endpoint in just 11 episodes. Music, shounen ai, drama — Given does it all justice.
With a sequel movie on the way for next year, now's the time to check out this criminally underwatched show.


---
Score: 7.79 (#9) | Members: 36,928 (#23)
---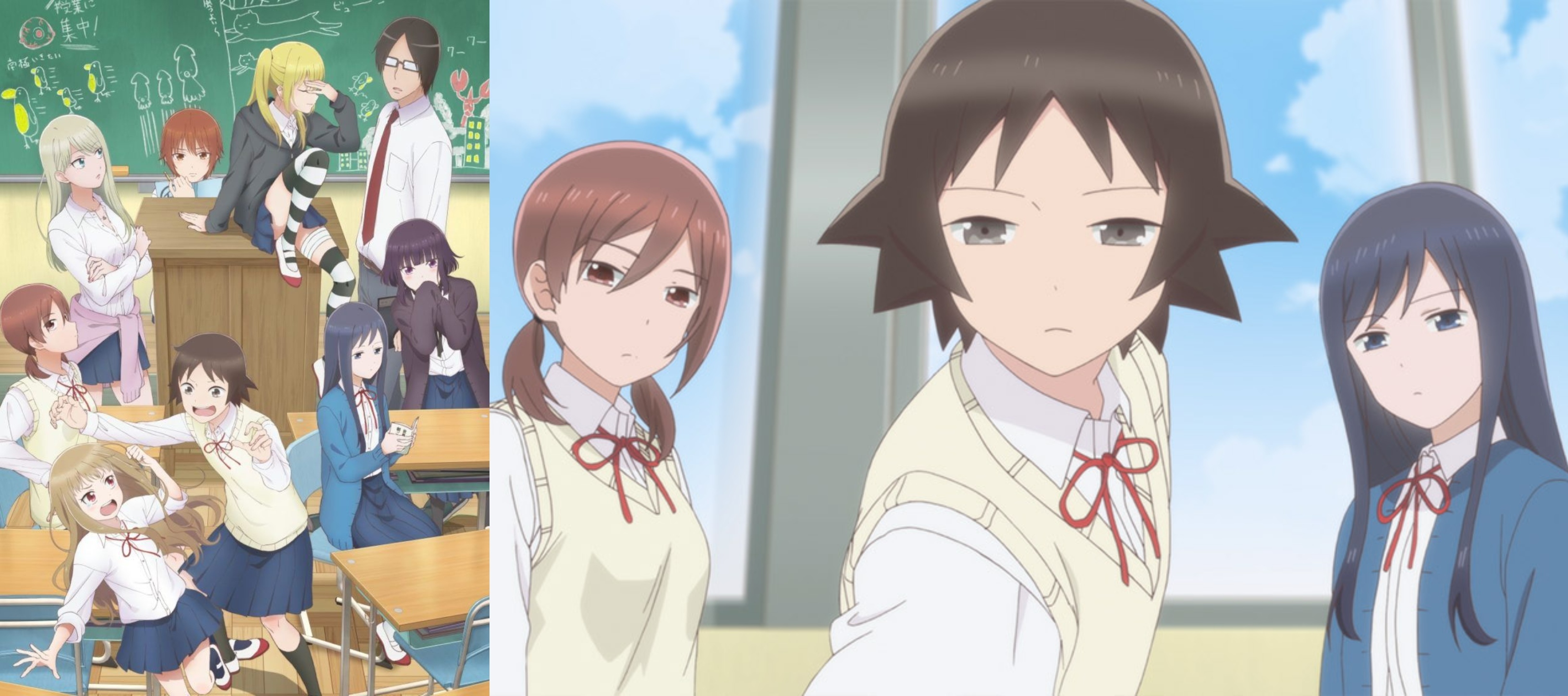 The "high school girls living their daily yet absurd lives" (who are almost always in a trio) format is a tried-and-true anime genre that has descended into mediocrity in recent years (with a few exceptions like last year's Asobi Asobase), so it's no wonder many users initially skipped over Joshikousei no Mudazukai. The most notable example of this genre is Kyoto Animation's Nichijou, which found a dedicated following in the broader Western anime community and established an insurmountable gold standard for anime featuring a ludicrous school life.
When I initially reviewed Joshikousei no Mudazukai's first episode, there were a lot of flaws to pick at, but I saw a glimmer of something promising in its wild yet casual absurdity — however, I predicted that it wouldn't meet those expectations. I'm happy to admit that I was wrong about it, and its climb from a sub-7.00 score to 7.79 with minimal members demonstrates that the glimmer I saw grew into a shining light.
The most common failure of the genre is a lack of chemistry between the central characters — even when you have an over-the-top skit-driven comedy, a balanced cast brings a necessary sense of cohesiveness and charisma into the madness. Despite unremarkable visuals and other technical drawbacks, Joshikousei no Mudazukai nailed this aspect for many of its viewers, resulting in one of the funniest and most underwatched shows of Summer 2019.


---
Score: 7.80 (#8) | Members: 32,565 (#25)
---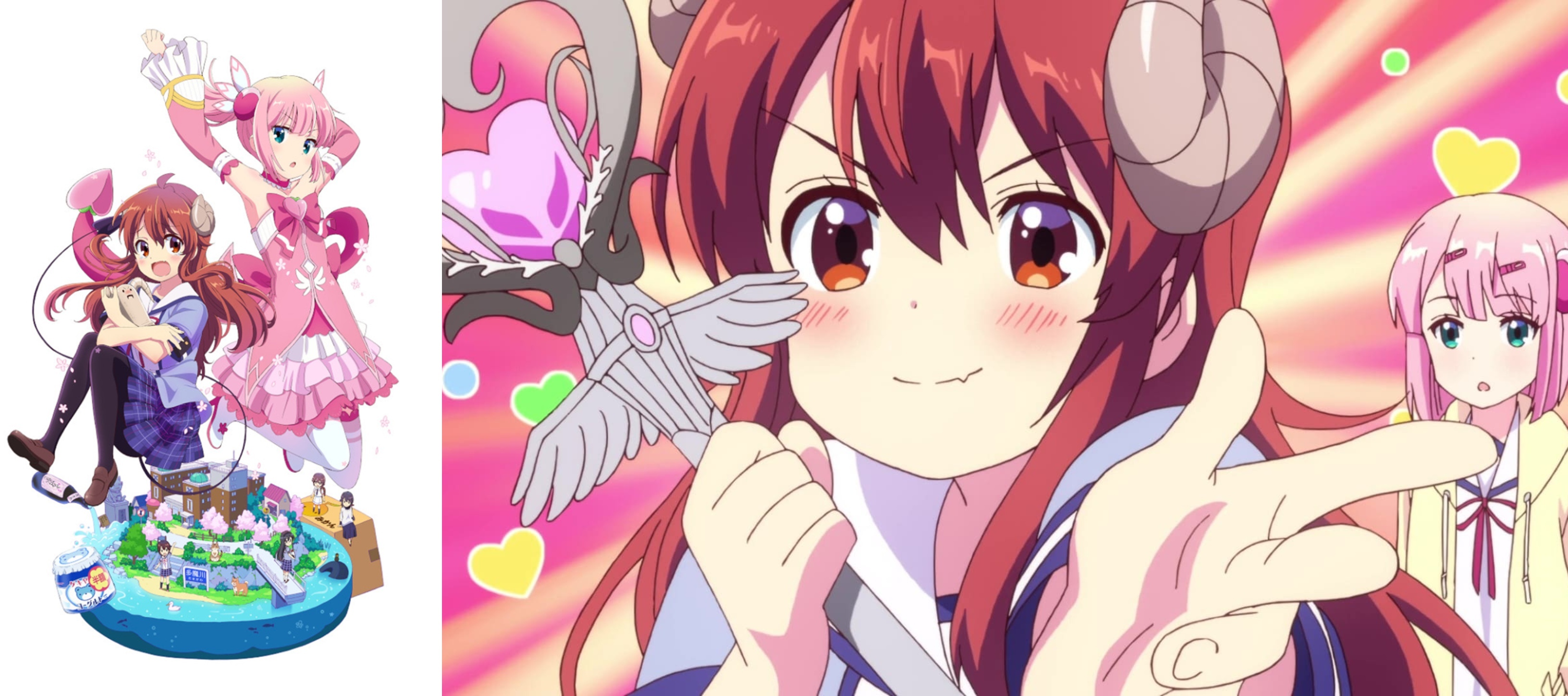 Prolific anime studio J.C.Staff had FOUR simultaneously airing TV anime in Summer 2019, including the high-profile Dungeon ni Deai wo Motomeru no wa Machigatteiru Darou ka II, so it says a lot that this humble magical girl show was their least popular yet highest-rated anime of last season.
Unlike the large ensemble of the aforementioned Joshikousei no Mudazukai, Machikado Mazoku focuses on its two adorable centerpieces: Yuuko, who wakes up one morning to find out she's grown horns and a tail, and Momo, a weak magical girl who helps train her abilities. At first glance, it has the appearance of a simple CGDCT (Cute Girls Doing Cute Things) show, which is likely the reason why it didn't attract many initial viewers, but it effectively parodies the magical girl vs. demon girl concept in its own unique way. A major portion of the comedy comes from the lovable struggles of Yuuko and the endearing quirks of the cast, which are matched with a sleek, vibrant art style that created a fresh, enjoyable experience for its small audience.


---
Score: 8.60 (#1) | Members: 17,347 (#27)
---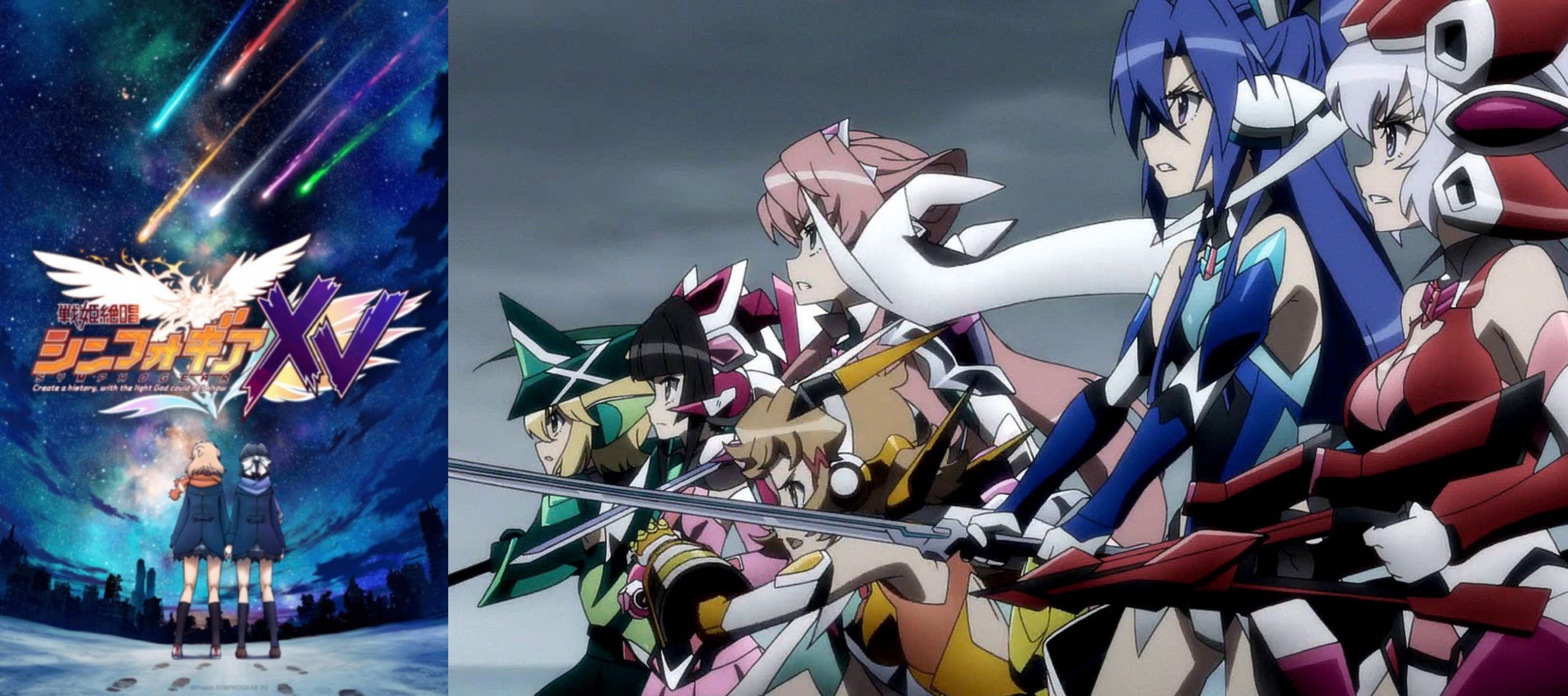 As it was the fifth season in a more niche franchise (the first season has less than 40,000 completed members at the time of writing), Senki Zesshou Symphogear XV wasn't a show that viewers could simply jump into without working through all the previous seasons. Even so, it came out on top of every other series in Summer 2019 with only a few thousand users watching. Fans of the show were going nuts each week in the episode discussion threads.
To directly compare XV with its predecessors, the previous four seasons (in chronological order) scored 7.08, 7.52, 7.49, and 7.70. So while some users will surely throw out the grossly overused term "sequel effect," the sheer magnitude of Senki Zesshou Symphogear XV's sky-high improvement demonstrates that the latest season is truly something special and the underwatched franchise is something worth watching, even if it's just to reach what may very well be the final season.