MAL's new Manga Store has hundreds of titles from some of the biggest publishers of English language manga in the world, but with so much to choose from, anyone would get lost! As a huge fan of manga and anime myself, I thought it'd be best if I put together a little collection of some of my favorite manga here in the featured section! I tried to collect a variety of different genres here, so hopefully there's something for everyone - happy reading!
BORUTO: NARUTO NEXT GENERATIONS © 2016 by Masashi Kishimoto, Ukyo Kodachi, Mikio Ikemoto/SHUEISHA Inc.
---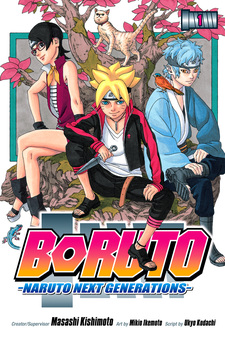 Synopsis: Years have passed since Naruto and Sasuke teamed up to defeat Kaguya, the progenitor of chakra and the greatest threat the ninja world has ever faced. Times are now peaceful and the new generation of shinobi has not experienced the same hardships as its parents. Perhaps that is why Boruto would rather play video games than train. However, one passion does burn deep in this ninja boy's heart, and that is the desire to defeat his father!
Manga Store Editor's Recommendation: As the sequel to what was one of my own entry points to the world of manga, Boruto continues the story of Masashi Kishimoto's Naruto and the shinobi world after the conclusion of the 4th Great Ninja War. With the nations finally at peace, and with Naruto standing as Hokage. While on the surface it may seem that the apple (Boruto) didn't fall far enough from the tree, upon spending more time with the character it becomes clear the young ninja-to-be has his own set of problems. The rebellious kid is instantly relatable to anyone who's ever had expectations bigger than they are thrust upon them by society. Featuring art from one of Kishimoto's assistants, Mikio Ikemoto, Boruto comes to life with striking accuracy to the feel of the original Naruto.
---
© Hiroya Oku/ Kodansha Ltd
---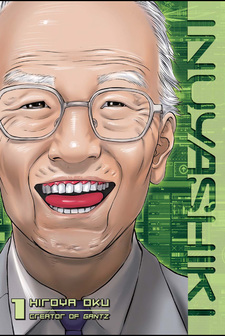 Synopsis:BEYOND PRIME Ichiro Inuyashiki is down on his luck. While only 58 years old, his geriatric looks often have him written off as a pathetic old man by the world around him and he's constantly ignored and disrespected by his family despite all that he's done to support them. On top of everything else, his doctor has revealed that he has cancer and it appears that he has little time left in this world. But just when it seems things couldn't get any worse, a blinding light in the night sky strikes the earth where Ichiro stands. He later wakes up to find himself unscathed, but he soon starts to notice that there's something…different about himself. However, it turns out that these strange, new changes are just what Ichiro needs to take a new lease on life and now it seems like there's nothing to stop him from being a hero worthy of the respect that he never had before…unless, that is, there was someone else out there with these same "changes"…


Manga Store Editor's Recommendation: From Gantz author Hiroya Oku comes one of Fall 2017's biggest anime hits on MAL, Inuyashiki! Gaining quite a lot of hype and traction from to the famous "Do you like ONE PIECE?" scene with the psychotic Hiro, this sci-fi drama starts at full throttle and never lets up. While the anime had an excellent soundtrack and convincing voice work from the two leads, it did tend to be let down by the somewhat disappointing CGI in pivotal scenes. With beautiful illustration by Oku, the original manga version of Inuyashiki does not disappoint! It really hits home the core theme of the series: asking yourself exactly what it is that makes you human.
---
DRAGON BALL SUPER © 2015 by BIRD STUDIO, Toyotarou/SHUEISHA Inc.
---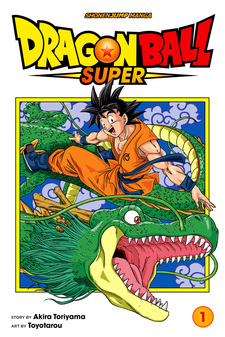 Synopsis: Having defeated Boo, Goku is starting to get bored with his life on Earth. His wife, Chi-chi, wants him to get a job, but all he wants to do is train and fight stronger enemies. Elsewhere in the universe, the God of Destruction, Beerus, and his attendant Whis are traveling from planet to planet in search of food and entertainment. After blowing up some hapless victims, Beerus is reminded of a man from his dreams with the moniker "Super Saiyan God," or something like that... The God of Destruction sets his sights on Earth to track down this mysterious man! Maybe this will give Goku something to do?


Manga Store Editor's Recommendation: While the anime took a while to get going, the manga for Dragon Ball Super skips straight to the punch! With illustrations by Dragon Ball Super character designer Toyotaro, and story by the original Dragon Ball creator Akira Toriyama, the high octane action flies off the page! Diverging from the anime, the manga provides whole new way to experience Goku and Vegeta's quest to attain and surpass the level of a Super Saiyan God!
---
© CLAMP・Shigatsu Tsuitachi CO.,LTD./ Kodansha Ltd.
---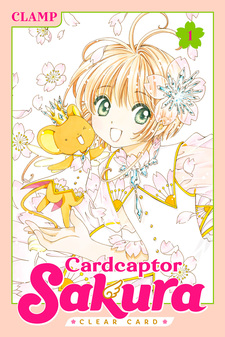 Synopsis: Guided by the Key of Dreams, Sakura embarks on a new adventure!
It is spring, with cherry trees in full blossom, and Sakura is just entering middle school. Her beloved Syaoran has returned from Hong Kong, and life couldn't be better. But when she awakens from a strange dream to find her Sakura Cards powerless, how can she protect Tomoeda from disaster?!
With over 15 million copies in print in Japan alone, plus translations in over a dozen languages, the original Cardcaptor Sakura is an international phenomenon you can't miss! And now, the long-awaited new chapter begins!


Manga Store Editor's Recommendation: The long beloved Card Captor Sakura returns in an all new manga by the original authors, CLAMP! Beginning serialization a whopping 16 years after the conclusion of the original Card Captor Sakura, this new arc truly feels like a natural continuation of the classic! More cute costumes! More Kero-chan! More magic! More cards! What's more, with Sakura and Syaoran finally being reunited after two years apart, seeing their relationship develop is the most exciting part of this new magical adventure! With the currently airing anime pleasing old fans and brining new ones into the fold, there is no time better than now to check out Sakura's newest adventure in its beautifully illustrated manga form!
---
There you have it! There are so many more amazing manga out there, some already well known enough to have anime adaptations, and some that are still waiting to pick up steam. Next time, I'm going to take a look at the original manga that made some of next season's most hyped anime the mega-hits they are today!