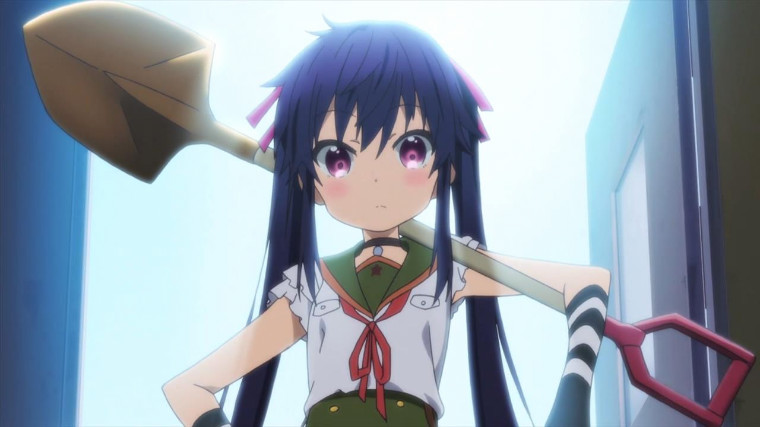 Some things go together like peanut butter and jelly, or apples and cinnamon. Others seem like they shouldn't work together (like peanut butter and celery!?) but somehow, the odd combination just… works. Plenty of anime combine situations and genres, but it takes real skill to put together two completely unrelated ideas in a thoroughly entertaining way. Here are X anime that put together two ideas that shouldn't work… and yet make a delicious combination.
---
---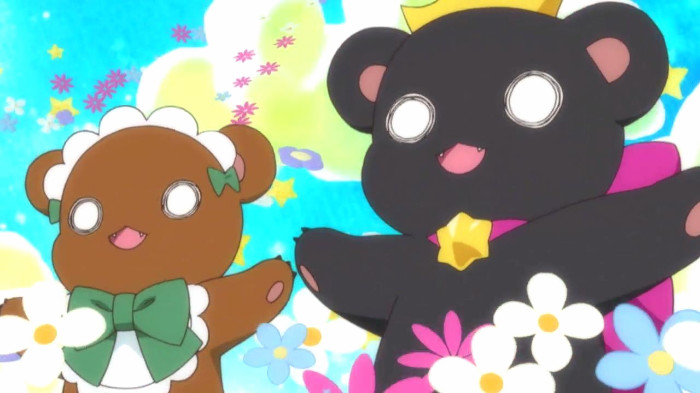 Combines: Bears and lesbians.

Yuri Kuma Arashi is weird. Really weird. It's the kind of weird you might expect from the creator of Mawaru Penguindrum, only after it's been dipped in some acid and left to dry in a field of mushrooms. Yes, that kind of weird. On the surface, the anime is about a society where cute and cuddly bears suddenly develop a hunger for human flesh. In the middle of this strange society, two girls are placed on literal and figurative trial for their love for each other. It's a trip full of allegory and self-searching. Everything is a symbol, and everything is weird on overdrive. Lesbians and man-eating bears have no right being in the same anime, but no one told this anime that.
---
---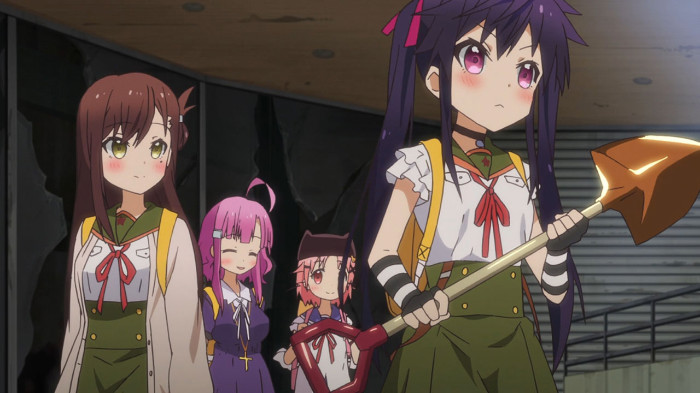 Combines: Cute girls doing cute things and zombies.

Minor spoilers for the first few episodes: School-Live is not a slice of life. It's more like a slice of undead (see what we did there?). Ostensibly about some adorable girls doing cute things in their sleepover school club, it's actually about the zombie apocalypse. In the club room, the girls do everyday things and have silly adventures. Outside, all hell has broken loose as zombies prowl the school grounds. The juxtaposition is insane but it works so well, giving everything you see an ominous overtone.
---
---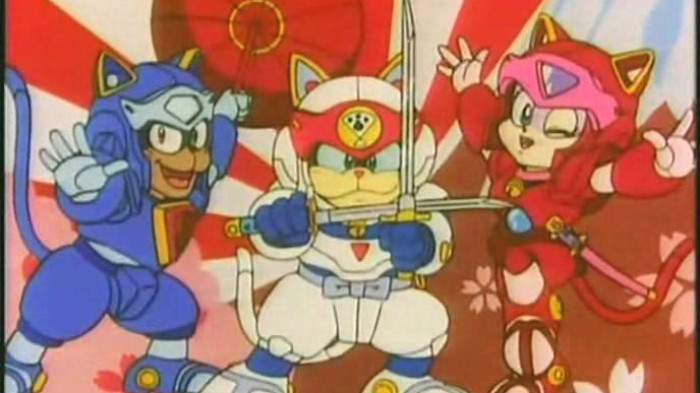 Combines: Pizza delivery cats and samurai warrior heroes.

You may remember this one from your childhood, and it's just as silly now as it was back in 1990. This series is actually a combination of more than just two random things; pretty much everything about it is an odd mixture. The show takes place in an alternate reality city called Little Tokyo, where society is a mix of modern and feudal Japan, and everyone is an animal-human hybrid. It's this setting that gives rise to the legendary Samurai Pizza Cats! Pizza delivery cats by day, vigilante warriors by night, these modern samurai cat-beings deliver a side of justice with every pizza slice. Aw yeah!
---
---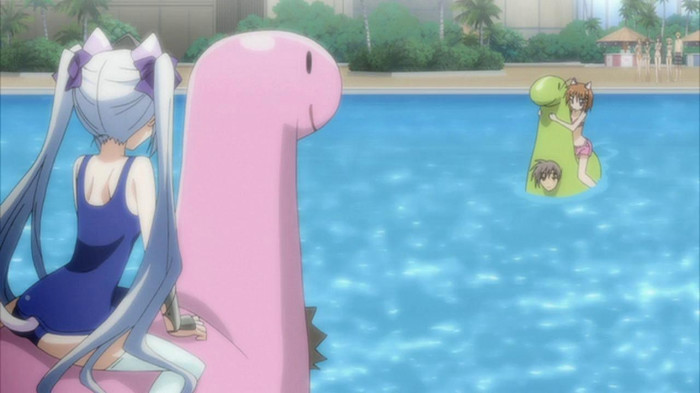 Combines: Magical girls and vampire ninjas.


We've already covered a zombie mashup in School-Live, but Is This a Zombie? is less about the zombies, and more about the guy dressed as a magical girl, and vampire ninjas. That's not our silly term for it: that's really what they're called. Specially-trained vampire ninjas, necromancers, a murder mystery, and even a harem elements are thrown into this anime for good measure.
---
---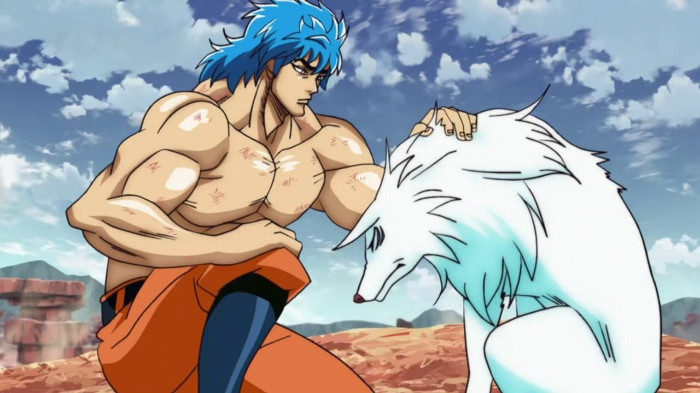 Combines: Fine cuisine and fantasy battles.


In the world of Toriko, the only thing that matters is food. To made the finest cuisines, top chefs across the world hire Gourmet Hunters to get a hold of exotic and delicious ingredients. Among other manly cooking anime, this one is so much manlier that the sound of its biceps flexing alone can make your souffle deflate. It's a series about mouth-watering gourmet dishes, and the blood and sweat it takes to create them. It also has an arc about cooking with God. Not in a religious way. We mean literally. With God. As an ingredient.
---
---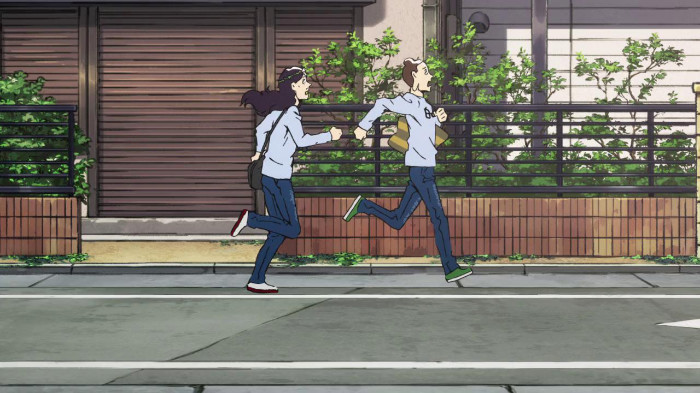 Combines: Religious icons and slice of life.

Buddha and Jesus are roomies in modern-day Tokyo, where they blog about their experiences as they attempt to make sense of today's culture. It sounds ridiculous, but really when you think about it, the two aren't all that different, are they?
---
---

Combines: A high school for delinquents and Freddie Mercury.

Cromartie High School is not your typical high school. It's notorious as a school of delinquents and troublemakers. Also gorillas, boys in fluffy full-body bear outfits, a robot that no one acknowledges as being a robot, and Freddie Mercury. Because.. we're not sure really. And that's just the tip of the iceberg.
---
---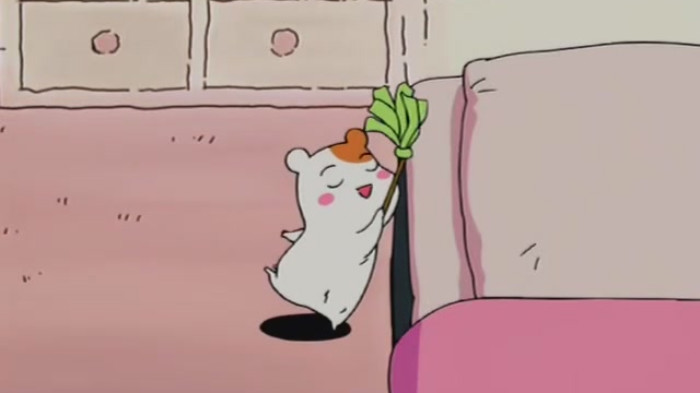 Combines: An adorable hamster and lots and lots of sex.

Don't worry, it's not the hamster that's having the sex. It's her good-for-nothing Office Lady owner and Office Lady's cheating boyfriend. All Ebichu wants is to make her master happy, but all she gets in return is violent punishment. If that sounds like an allegory for domestic violence… well, it might actually be. Despite the adorable children's cartoon look and sound, this anime is full of adult themes and issues. Don't be fooled by the visuals: this is no Hamtaro.
---
---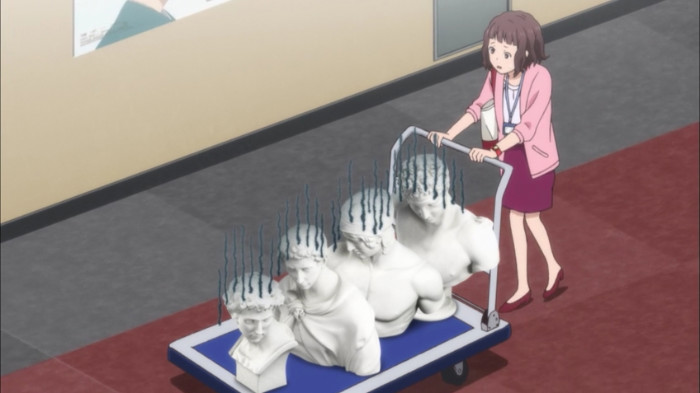 Combines: Greco-Roman statue busts and idol pop groups.

The Rockies are a hit new rock band… literally. Because they're Greek sculpture busts of two Roman Gods, a powerful old Italian family, and a saint. Other than this, they're just like your typical idol boy band, wanting to make it big in today's world of musical idols. This gag anime is definitely a one-joke hit, but the silly mashup of two completely unrelated things will leave you rock and rollin' on the floor. You might even say it'll break through your heart of stone. Crack the rocky exterior of the most unfeeling individual. Aaand we're done.
---
---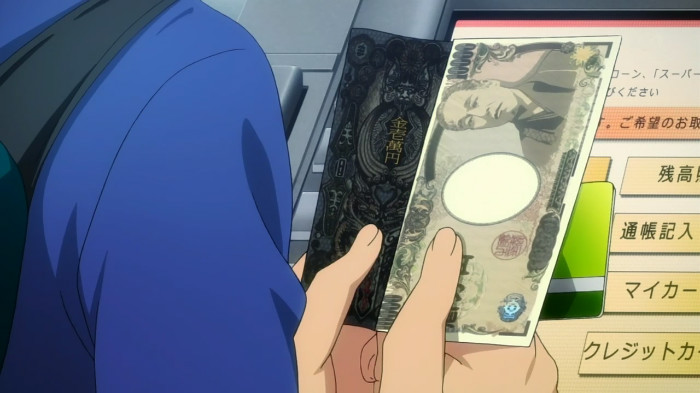 Combines: Economics and duels.

Duels and economics are actually not too far off from each other, when you think about it. You might wager something, then duel for it. C takes this backwards: in exchange for your future soul, you get a large sum of money. To keep this money, and control over your own future, you must battle others. It's a show that's huge on economic theories, but full of action -- it's only the second show we know to mix real world economics into an anime setting.