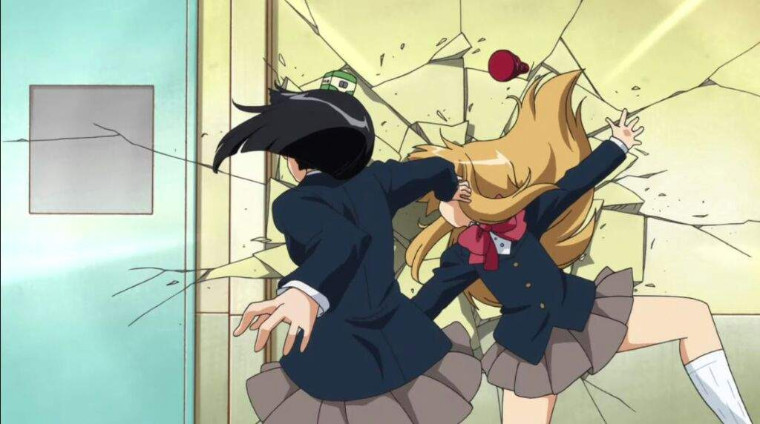 Sometimes after finishing an anime, you just have to sit back and let it sink in. The anime below will leave you stunned with their absolute insanity and weirdness. If you dig really deep, you might find some understanding of these "seriously, wtf" anime. But chances are, you'll be just as baffled… no matter how many times you rewatch them.
Deliciously weird, surreal, and completely unexpected - dive into the rabbit hole for a look at some of the most bizarre anime ever made.
---
---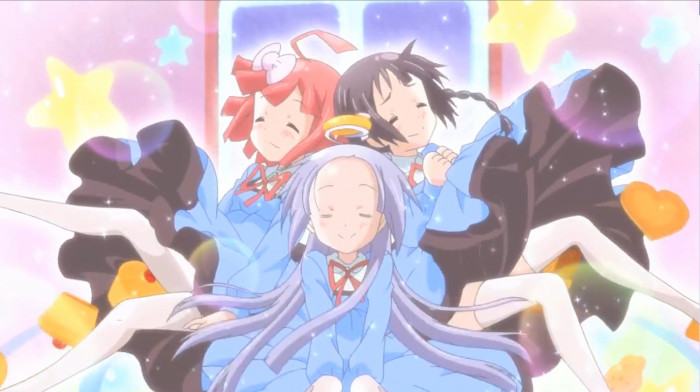 Angel's Drop is a 5 minute short about two girls who eat an angel's halo as a snack, which impregnates them and makes them periodically pee out colorful sweets. It's full of cute girls talking about and doing crude things and doesn't even try to make sense. Welcome to the world of weird anime! We're off to a great start.
---
---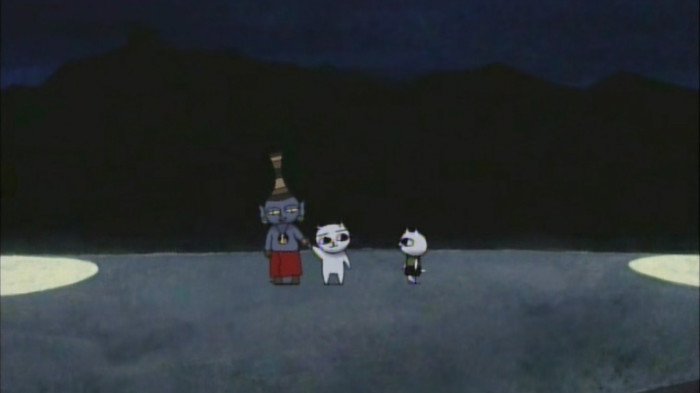 In this short anime, a cat boy goes on a journey to recover his sister's soul, which has been split into two pieces. The art style is very different from traditional anime, and depicts strange and dark visions through disturbingly cute characters. The style and lack of speech make this a dream-like trip that's done right: once you pick your jaw off the floor, you'll definitely head back in for another watch.
---
---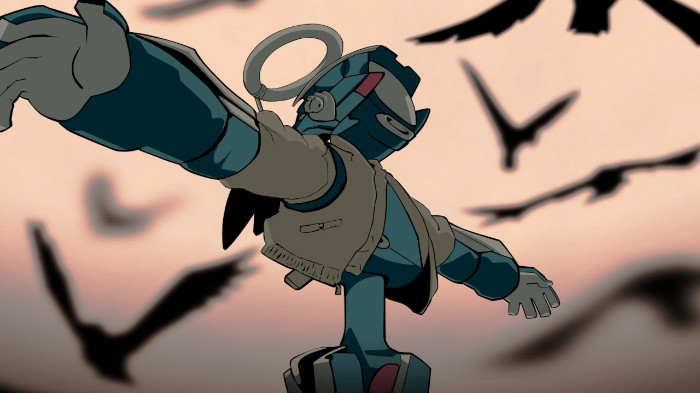 You might have heard that FLCL is about adolescence and puberty. You probably know that it's full of symbolism. But no matter how much you watch it, chances are all you see is the absurd insanity. Probably one of the best known anime on this list, FLCL is a 6 episode anime about a boy who gets hit over the head by a girl with her guitar and subsequently has a robot emerge from his head. It might be insane, but it's a fun ride.
---
---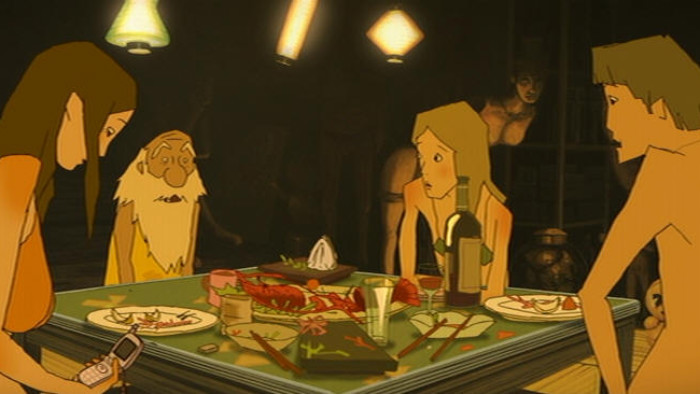 Studio 4°C is known for its strange films, and Mind Game is a perfect example of their style. Psychedelic animation is mixed with realism and abstract art, which come together to create… this. It's a story about a man following his dreams, but getting there will take one hell of a trip.
---
---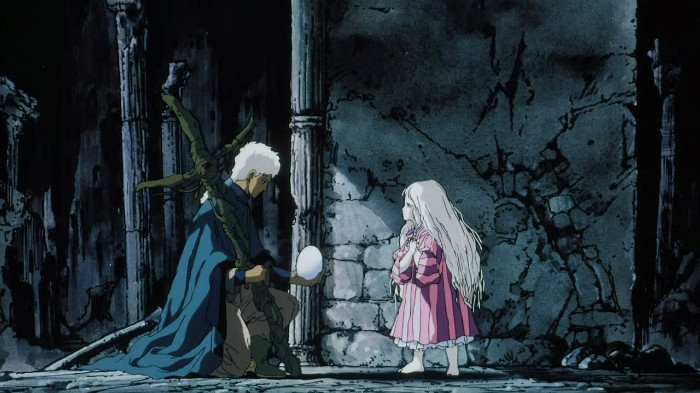 This anime will either leave you confused or stunned -- or both. Called by some a "work of art" and by others a confusing mess, Angel's Egg is definitely something unique. Created by Mamoru Oshii of Ghost in the Shell fame, every drawn-out moment in this film is full of details and symbolism. It's also absolutely gorgeous. An orchestral soundtrack and a minimal use of speaking come together to create something surreal. It's not for everyone -- you'll either love it or hate it -- but it's definitely mind-bending.
---
---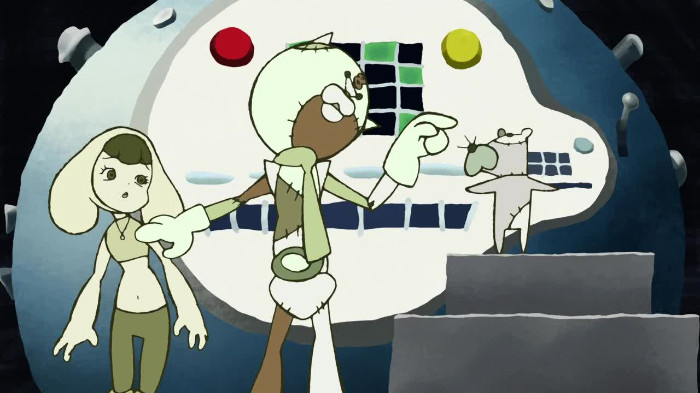 Kaiba is the second out of three anime by Yuasa Masaki we'll mention here. He is the mind behind Cat Soup (mentioned earlier), The Tatami Galaxy, and Genius Party (we'll get to that one later), and we could seriously fill an entire list with his work. Kaiba is one of the less bizarre of his works… and that's saying something, considering how trippy the anime is. It presents a philosophical journey that questions what makes us who we are, and the importance of memories.
---
---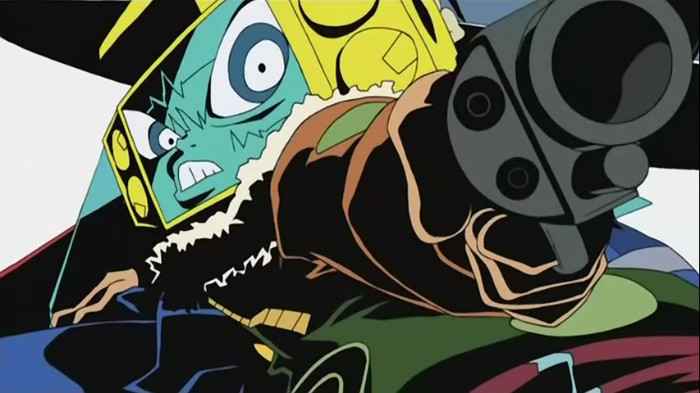 Directed by FLCL's Imaishi Hiroyuki, this anime has been described by some as "FLCL on acid." A guy with a TV for a head and a girl with a panda-like mark on her face find themselves naked on Earth with no recollection of how they got there. After attempting to violently acquire food and clothes, they get arrested and sent to the Lunar prison Dead Leaves… and things get weirder from there. It's a blast of colors, shapes, and insanity.
---
---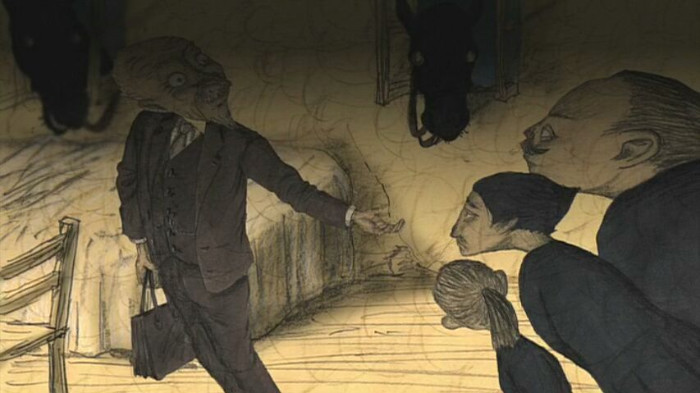 Inaka Isha is an anime adaptation of a Franz Kafka story, and a good one at that. If you know anything about Kafka, you know to expect weird, and this anime delivers. Featuring a creepy style and atmosphere, Inaka Isha takes you on an existential journey about a doctor who can't put his personal judgement aside long enough to care for his patients. Narrated in a monotone and drawn in a creepy sketchy style, this anime does a good job of evoking Kafka in all his odd glory.
---
---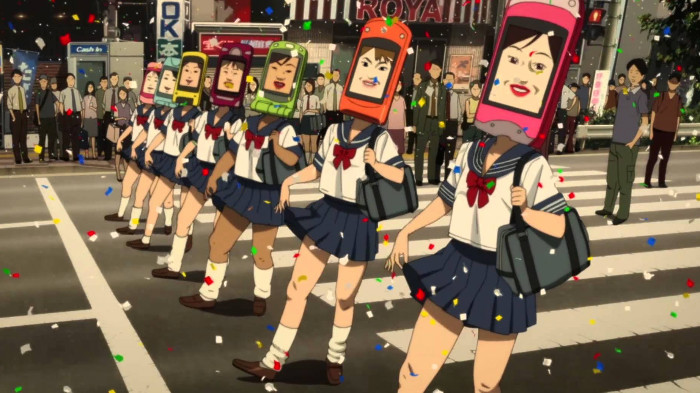 You can't have a list of bizarre, mind-bending anime without at least one Satoshi Kon entry, and this is the one we're choosing. That's because you can't get any more bizarre and mind-trippy than the colorful thrill ride that is Paprika. A machine that can let people into others' dreams has been stolen, and it's up to Paprika to recover it by jumping between people's minds and trying to make sense of the insanity that goes on in our heads while we're asleep.
---
---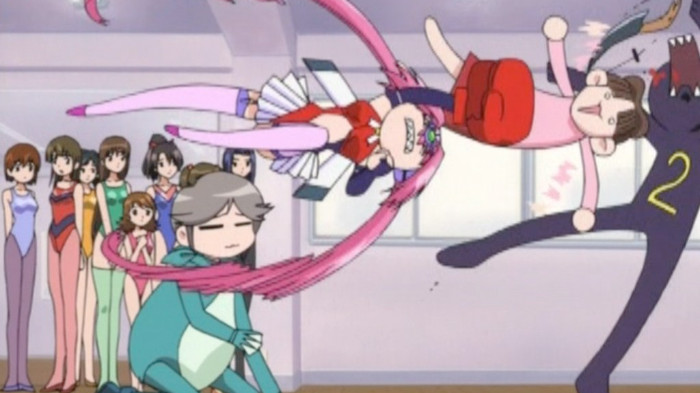 This silly spinoff of Excel Saga is every bit as wild and weird as its origin. It's not nearly as strange as some of the other anime on this list but it's definitely up there in the "wtf factor." A girl who insists on calling herself by her voice actress' name becomes a magical girl through the power of a dead fish. It's fast-paced and ridiculous, and cares more about the fun-factor than telling any kind of coherent story.
---
---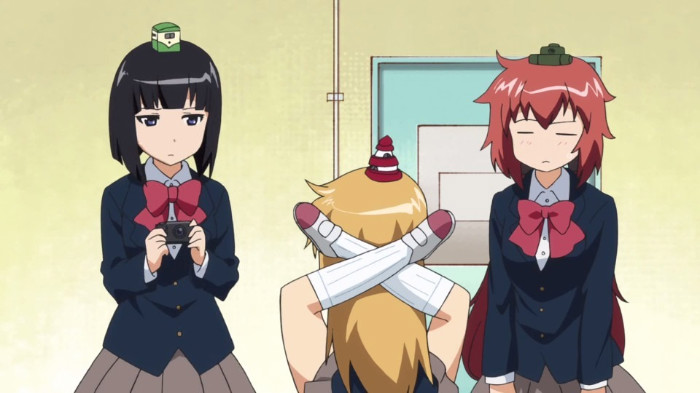 You might have seen gifs from this anime and figured maybe it would make sense in context. Absolutely not. There is no context. Put all those gifs together and you essentially have the entire anime. The short episodes make Plastic Neesan a watch of about 30 minutes in total, and every minute is filled with nothing but insanity. Its adorable exterior reveals brutality, crotch-thrusting warriors, and other absurdities.
---
---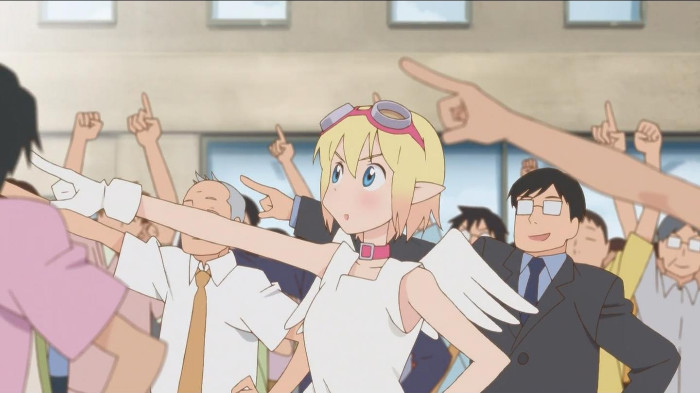 An alien comes to Earth with the quest to turn everyone into lesbians, but is distracted into investigating rumors of a molester prowling the streets. Expect tentacles, plenty of gags, and 6 minutes that will leave you scratching your head.
---
---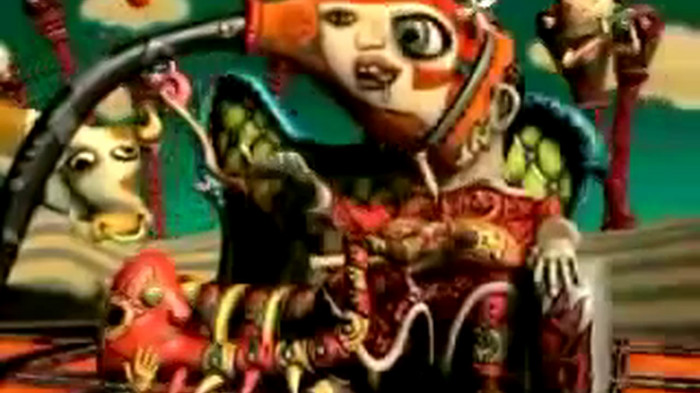 Sometimes bizarre is good. Other times, there's Sayuri. This 3 minute short is uncomfortable to watch, has very little substance, and leaves you feeling like you've lost a piece of your soul. Warning: if you watch this, that's three minutes of your life you'll never get back.
---
---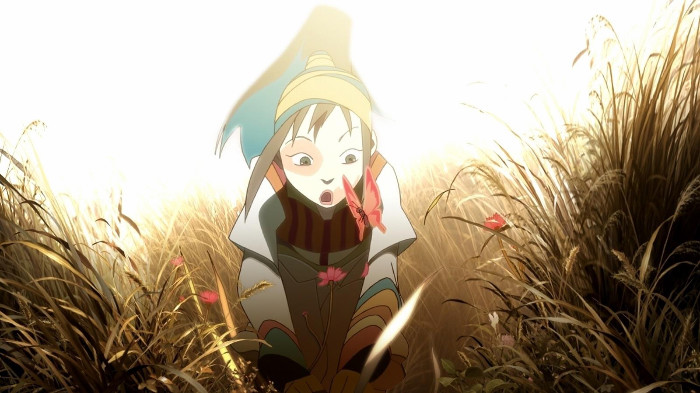 We'll end the list with a fitting endpiece: Genius Party. This anime (and its sequel) is an anthology of surreal shorts created by the names behind some of the other anime on this list and produced by Studio 4°C. Each short contains its own brand of weird, and the entire collection will definitely leave you baffled.