A Thrilling New Ride With 10 Anime Like Steins;Gate
---

To say that Steins;Gate is a popular anime is an understatement: the series is rated 9.17 and currently holds the #3 top anime spot on MAL. It's clever, different, and shows character development and a complex plot nearly unmatched by other anime.
Recommending anime like Steins;Gate is tough because, well, there are no anime quite like it. But there are certain anime that deal with similar themes, or have a similar tone and atmosphere. These anime might not be exactly like Steins;Gate, but they might just fill the hole the series undoubtedly left in your heart.
---
---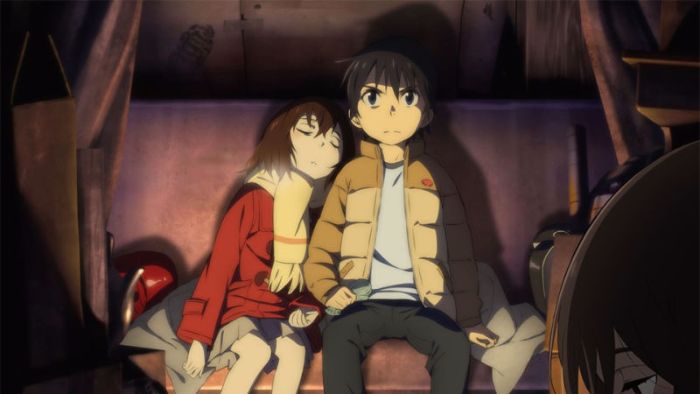 Why it's similar:
Erased is probably the most similar to Steins;Gate in both ideas and style. Erased has time traveling as its central theme, as well as the concept of saving someone using these powers. Both have serious overtones with bits of humor interspersed, and both explore the idea of how changing the past affects the future.


Plot summary:
Satoru Fujinuma has the ability to rewind time to a few minutes before an incident takes place, and he''s used this power to save countless people. When Satoru is accused of murder, he tries to use his power, but instead of rewinding a few minutes, he finds himself 18 years in the past. How does a murder from 18 years ago connect to the murder in the present. Satoru must use his power to understand what happened and clear his name -- all while protecting the people he loves in the present.


Why you should watch it:
Erased differs from Steins;Gate in its focus: suspense and mystery dominate the story more than the characters. The suspense is delivered perfectly, driving viewers to want to watch more. The series has become an instant popular choice among anime fans, and delivers a gripping story with a time travel twist.
---
---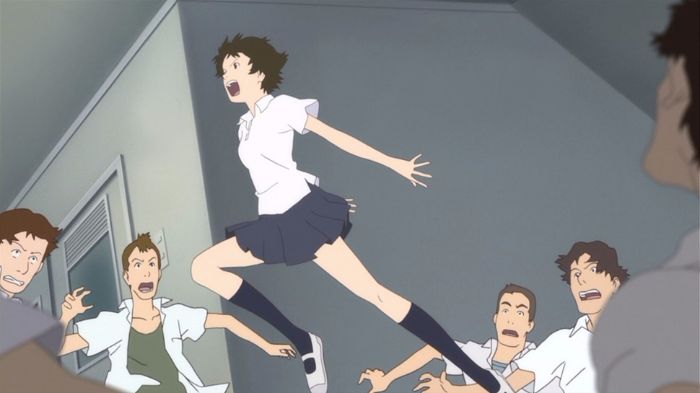 Why it's similar:
Again, both anime deal with the idea of time travel. Like Steins;Gate, The Girl Who Leapt Through Time takes a closer look at the consequences of messing with the past, as well as the idea of chaos theory. This anime movie also boasts strong and realistic character development, just like in Steins;Gate. With every small conflict, you see the characters change as they grow and learn.


Plot summary:
Makoto Konno is a normal high school girl, who isn't sure what to do with the rest of her life. Everything changes when she learns that she has the power to move back and forth along time. Makoto tries to use her power for her own benefit, and learns that in life, things are rarely that easy.


Why you should watch it:
The Girl Who Leapt Through Time is lauded as an excellent anime movie, and has won several awards. Although the theme of time travel adds a certain fantasy element to the movie, the real story deals with a girl's quest to find where she belongs in the world, and how every action affects the future in some way. Time travel aside, it's a story we can all relate to.
---
---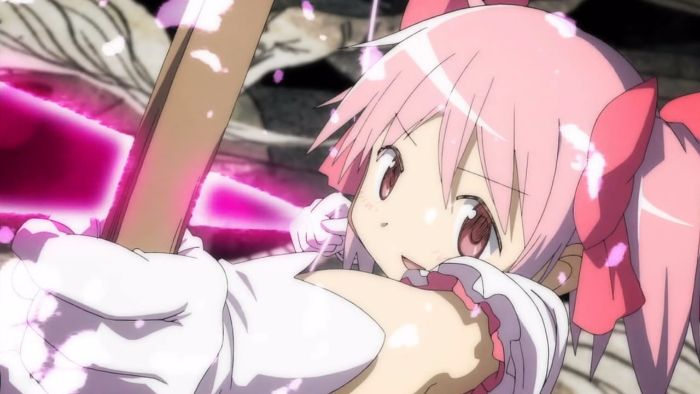 Why it's similar:
Although the genres are completely different (one's a magical girl anime, the other is a sci-fi), both Madoka and Steins;Gate share very similar themes and psychological implications. Madoka, like Steins;Gate, starts out as a deceptively lighthearted anime about a group of friends. Soon, the friends learn they have the power to do something no one else can, and they have to figure out what to do with it. As they learn more about their power, they realize that there are some serious consequences to using it, and things take a dark turn -- all, again, just like Steins;Gate. Add to that the element of time, which comes into play in both series, and you have one anime that's very similar to Steins;Gate, despite outward appearances.


Plot summary:
When Madoka Kaname and her friend encounter a strange cat-like creature named Kyuubei, they are offered a deal: Kyuubei will grant the girls one wish, and in return the girls must become magical girls. As Madoka is pulled deeper into a world of nightmares and magical powers, she learns that her newfound powers have some severe consequences. Being a magical girl is full of responsibilities, dark truths, and life-threatening conditions. Madoka wants to help the world, but is this really the right way to do it?


Why you should watch it:
Take everything you know about magical girl anime, and throw it right out the window: Madoka is a darkly psychological series of nightmares and terrifying visions. Often creepy, always thrilling, and sometimes heartbreaking, Madoka is a completely unique take on the magical girl genre.
---
---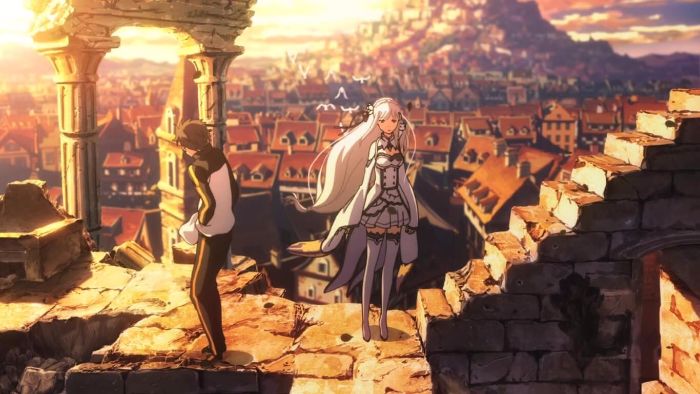 Why it's similar:
Time travel is not the only concept that makes Steins;Gate so great, but Re:Zero uses such a similar idea that it deserves a mention. Every time the protagonist of Re:Zero dies, he comes back to life a while before his death, given a chance to prevent his death. The series was also created by the same animation studio. Re:Zero is much heavier on fantasy than Steins;Gate, and it incorporates a harem (which Steins;Gate doesn't do), but if you loved Steins;Gate for its time travel and suspense, you might enjoy Re:Zero.


Plot summary:
Subaru Natsuki is transported to a different world, where he meets a girl, and the two are promptly killed. Instead of staying dead, though, Subaru wakes up and finds himself meeting the girl all over again. Dying resets time for Subaru, giving him another chance to survive -- this time, armed with the knowledge of what's going to happen.


Why you should watch it:
Re:Zero is a fantasy thriller. It's full of tense moments, larger-than-life adventures, and beautiful women. If you're looking for a thrill and a fast-paced story, look no further.
---
---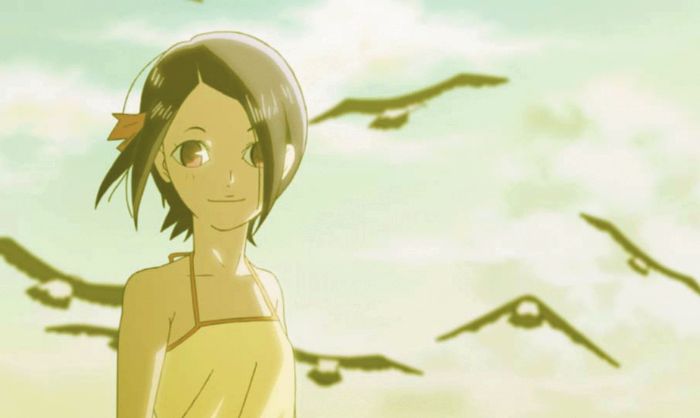 Why it's similar:
We promise this is the last anime we mention that deals with time travel! Noein delves deep into the idea of time travel and parallel universes, just as Steins;Gate does. The series is also driven as much by the characters and setting as it is by the plot, with everything about the characters and their environment fleshed out and well-developed.


Plot summary:
In the near future, a conflict between two opposing forces puts the entire universe in danger. In the present, young Haruka and Yuu are considering running away from home, when they meet a member of one of the warring factions, who claims he is Yuu from the future. According to this stranger, Haruka might hold the key to ending the war and saving the future.


Why you should watch it:
A story that spans years, multiple times and dimensions, and a number of unique locations, Noein creates a universe within the series in an intelligent and thrilling way.
---
---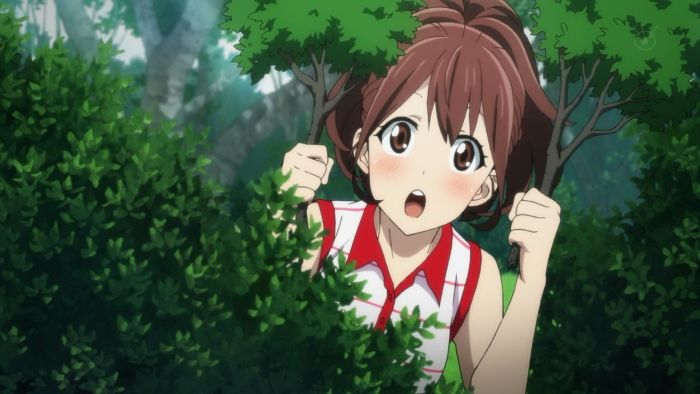 Why it's similar:
Steins;Gate is actually part of a number of connected anime. The other anime aren't necessarily directly linked, but there are hints that they take place in the same universe. For more from the original creator of the series, skip the subpar ChäoS;HEAd and instead watch Robotics;Notes. Robotics takes place in one of the divergent universes of Steins;Gate, where a conspiracy is threatening to involve the whole world.


Plot summary:
In the year 2019, Divergence Ratio 1.048596, technological advancements have brought Augmented Reality to the masses. High schooler and head of the Robot Research Club Akiho Senomiya is struggling to keep the club afloat. With only one other member in the club, she's pretty much on her own. Despite this, she aims to build her very own giant robot! But her issues with the club pale in comparison with what she discovers about a huge conspiracy that might just change the world if left unchecked.


Why you should watch it:
Conspiracy theories, augmented reality, robotics and mechs, and advanced technology -- oh my! So much is going on in Robotics;Notes. It might not be as well-received as its sister anime Steins;Gate, but Robotics holds its own pretty well.
---
---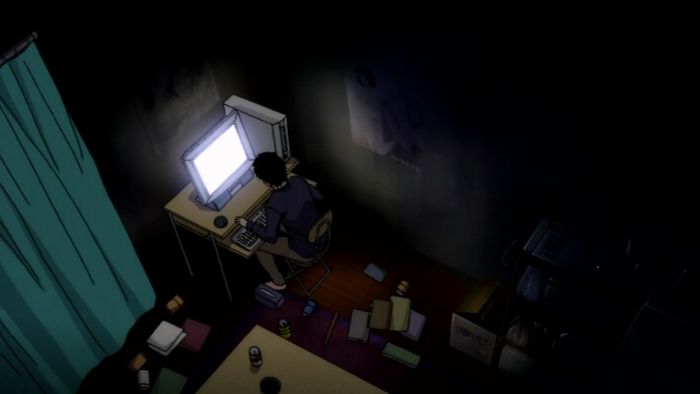 Why it's similar:
One of the best things about Steins;Gate was its realistic portrayal of the protagonist's development when faced with some serious issues. Welcome to the NHK is another anime that does this well. The protagonists both believe in conspiracy theories, think someone is out to get them, and act bizarre with their small and select group of friends.


Plot summary:
Tatsuhiro Satou is a hikikomori: he rarely leaves his house, has no job, and believes that a secret organization is creating NEETs like him. A chance encounter with a girl changes his life. Meeting Misaki Nakahara forces Tatsuhiro out of his comfort zone, and leads to him taking on a project, making a few friends, and even leaving his house on occasion. Together, the two prepare to tackle the scariest obstacle in their lives: society.


Why you should watch it:
Welcome to the NHK presents a realistic view of what causes someone to drop out of society, and the struggle it takes to get back into it. Believable character progression and a quirky sense of humor will win you over.
---
---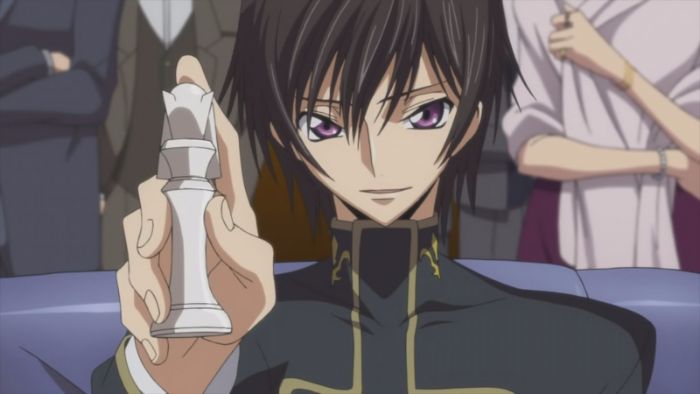 Why it's similar:
Both anime have very serious and realistic characters and worlds, despite being fantasy anime. Steins;Gate and Code Geass are heavy on the drama, and feature intelligent protagonists fighting for the world with some very personal stakes -- protecting the "pure and innocent" girl by their side.


Plot summary:
A war between The Holy Empire of Britannia and Japan (now known as Area 11) has upset the balance of power. Exiled prince of Britannia Lelouch Lamperouge is given a special power called Geass -- the "power of kings." As the masked fighter Zero, Lelouch fights his way back into his country, with one thing on his mind: revenge.


Why you should watch it:
A complex plot and characters make Code Geass a fan favorite. Lelouch is a realistic protagonist who carries the show to greatness amid an alternate historical background. Drama and action meet viewers at every turn. If you're skeptical, give it a try: you might be surprised.
---
---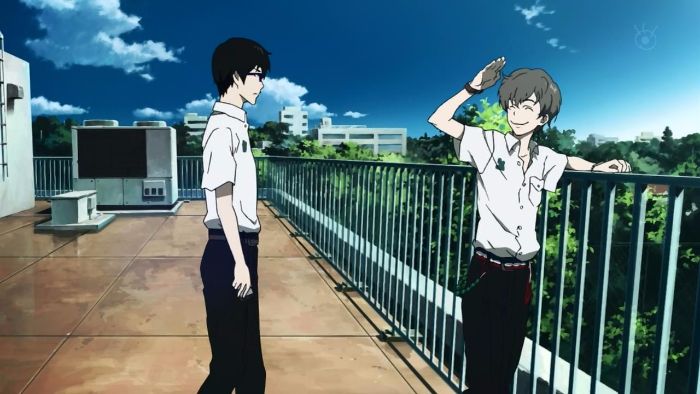 Why it's similar:
A conspiracy threatens the world, and the main characters of both anime find themselves as the central elements of this conspiracy. Although their methods are different, the main characters in both anime strive to change the world for their benefit.


Plot summary:
In an alternate present, Tokyo has been devastated by a terrorist attack. A masked duo claims responsibility for the attacks in a video, spreading panic through Japan. Behind the masks are two teenage boys who should not exist, and who want to erase their own histories, and take Japan with them.


Why you should watch it:
Zankyou no Terror is a new anime from the creator of Samurai Champloo and Cowboy Bebop, with a soundtrack by the legendary Yoko Kanno. With so many great minds working on it, you know this one will satisfy. If you look past the terrorism, Zankyou no Terror is a show about the state of society and political landscape of Japan. If that seems too deep, you can still watch and enjoy it for the action and mystery. But if you're looking for something more substantial, try this one on for size.
---
---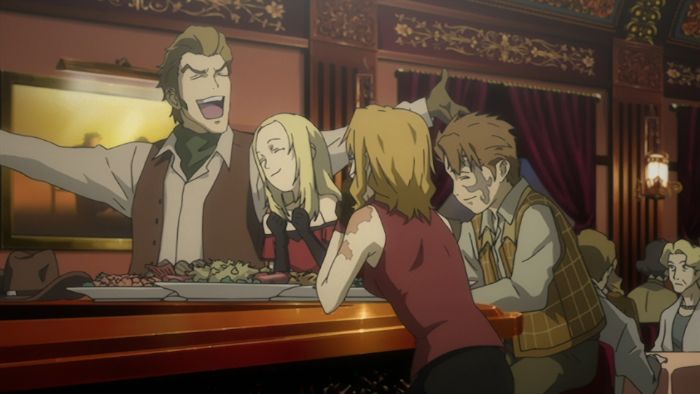 Why it's similar:
Some might feel this is a stretch, but many fans of both anime agree that if you like one, you'll enjoy the other. The series are similar in tone, delve deeper and deeper into serious and mysterious occurrences as the series progresses, and have sci-fi elements in an otherwise very realistic backdrop. Throw in some great character growth, and you have a winner.


Plot summary:
It's the 1930s in Chicago, where a transcontinental train is about to embark on its long journey. Elsewhere, a mafia war is breaking out, while a man searches for the elixir of immortality, and two thieves set a different set of wheels into motion. How does it all connect?


Why you should watch it:
A series of events weave together into one compelling storyline featuring a wide cast of characters. Events in different locations and times that don't seem connected at first come together in a satisfying way. Sometimes brutal, Baccano tells the story of survival and immortality, and the price we'd pay for both.
---
Over and out. El Psy Congroo.
---