---
---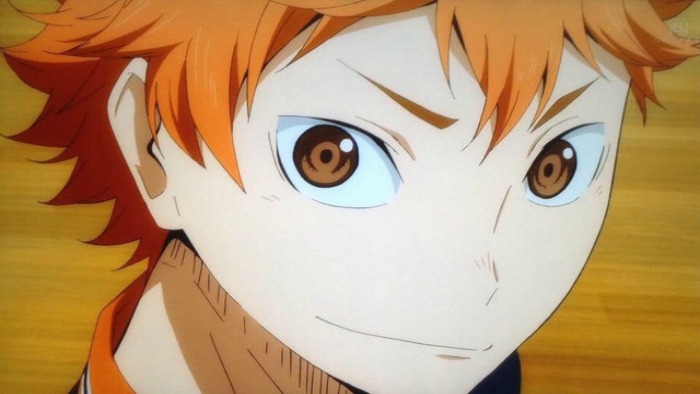 Age:
16


Height:
162.8 cm (5'4")


Boyfriend Qualities:

Ranking number 10 on the list, Shouyou has a few qualities that might seem to be obstacles to his ability to be a devoted boyfriend. For example, he's totally and completely obsessed with volleyball, and he's proud to eat, sleep and breathe it! Let's think about this, though. If this boy can care so much about a game, imagine what will happen the first time he meets a girl and really falls for her. He may seem a little immature at the moment, but just give those hormones a few more years to catch up to his sports adrenaline. Plus, if we're going on looks, who could resist this sweet, ginger ball of positivity?


---
---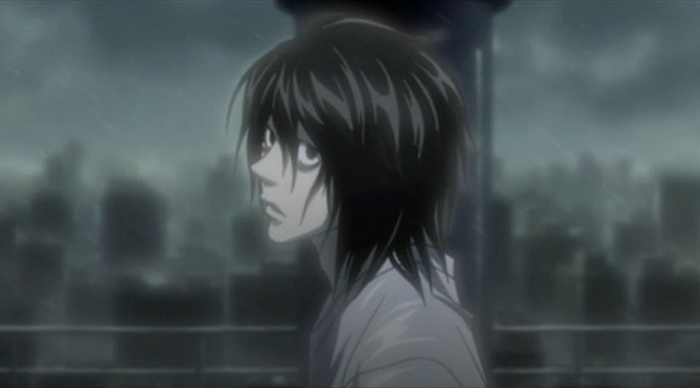 Age:
24


Height:
179 cm (5'10")


Boyfriend Qualities:

L. Lawliet has long been one of the most popular anime characters ever created, partly due to his elusive nature and the sense of mystery that surrounds him. In a show revolving mostly around detective work and crime, it's difficult not to make the easy and obvious comparison between L and Sherlock Holmes. Holmes, as most know, is a famously asexual character, and some have assumed that L is the same. However, as pointed out by many Sherlock fans, if Sherlock were to decide to take a lover, he would use his intellectual skills to know exactly how to please them. L is exactly the same! His abilities in cognitive deduction practically border on the power of mindreading. He would know what you wanted or needed before you even knew it. Therefore, my friends, I give you the perfect anime boyfriend.


---
---
Age:
18


Height:
177 cm (5'10")


Boyfriend Qualities:

Rintarou Okabe (or "Okarin,"as his friends call him) is a good example of an extremist in terms of affection, but one who keeps it hidden very well. As such, the affection only comes out in certain (sometimes dangerous) situations. If you're the type who enjoys a man who will only show how he feels in private, then Okabe may be for you. The proof is in the pudding. Okabe is faced with a difficult course of events in the series that results in the death of a friend. Rather than moving on and coping with the loss, Okabe uses the time machine he accidentally invented to attempt to go back in time and keep the death from happening. Imagine having someone who would be willing to throw off the space-time continuum on your behalf. You can't ask for much more than that.


---
---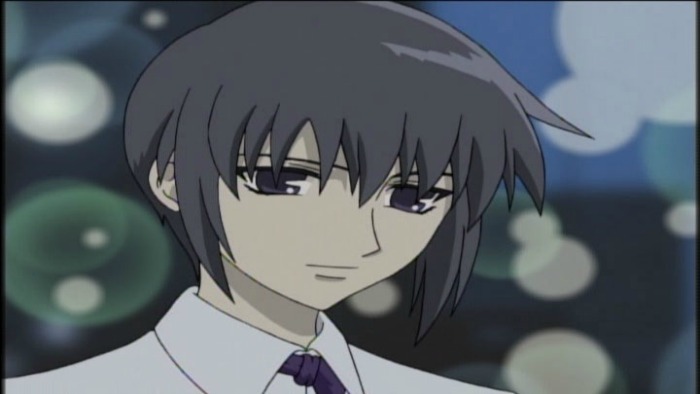 Age:
16


Height:
170.5 cm (5'7")


Boyfriend Qualities:

If you're the type of person who gets along best with a soft-spoken man, then Yuki Sohma may be the one for you. Known as "Prince Yuki Sohma" to most of the girls at his high school, Yuki is the most coveted boy in his year (maybe in the entire school). He is extremely polite and considerate, as shown in his treatment of the series protagonist, Tohru Honda. In case you're worried he might not be strong enough though, know that Yuki has trained extensively in the martial arts, and would gladly fight to defend your honor. He truly is a boy who "speaks softly, but carries a big stick."


---
---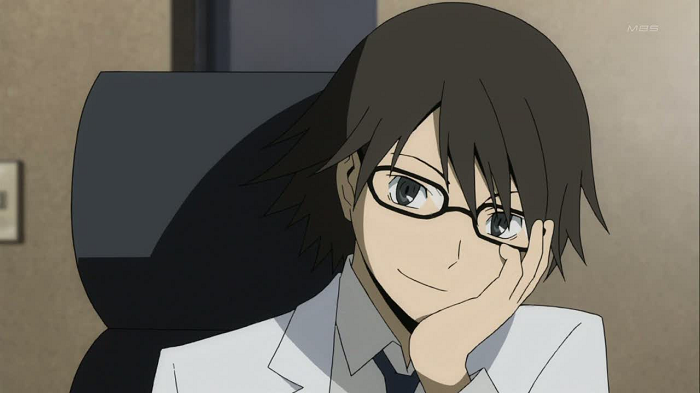 Age:
24


Height:
178 cm (5'10")


Boyfriend Qualities:

Anyone familiar with "Durarara!!" is probably screaming "wait, wait, wait!" right about now. Everyone knows Shinra is with Celty in the show. Let us suspend our disbelief for a moment, and imagine that he's a free agent. Shinra has the kind of love that borders on obsession. Once he latches onto someone, he's with them for life. If you could somehow fascinate him enough to be the one he falls in love with, Shinra would - for lack of a better word - worship you for the rest of your lives. If you're looking for someone you never have to worry about divorcing, Shinra is the one.


---
---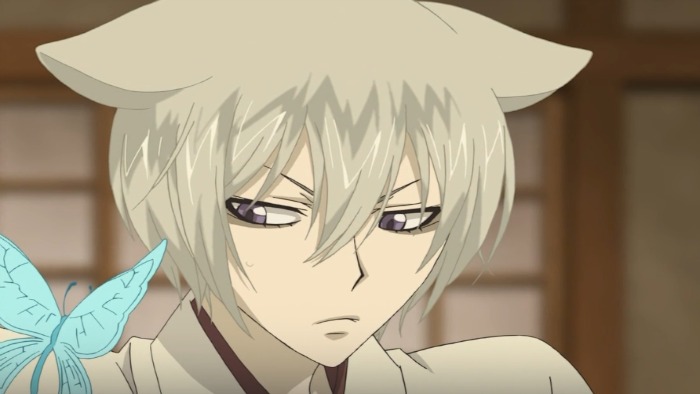 Age:
600+


Height:
190 cm (6'4")


Boyfriend Qualities:

Tomoe is what is known as a yokai familiar, which is a sort of spirit in Japanese mythology. The purpose of a familiar is to serve the god they are loyal to. In Tomoe's case, the familiar contract is sealed with a kiss (what better way to start a relationship, right?). Although he may seem somewhat grouchy at first, Tomoe is actually very loyal to whomever he serves, and not (I suspect) simply because he's required to be. Tomoe often goes out of his way to show kindness, perhaps in an attempt to redeem himself from his questionable past. Also, he cooks! Finally, if you're interested in tall guys, Tomoe actually ranks number 1 on this list.


---
---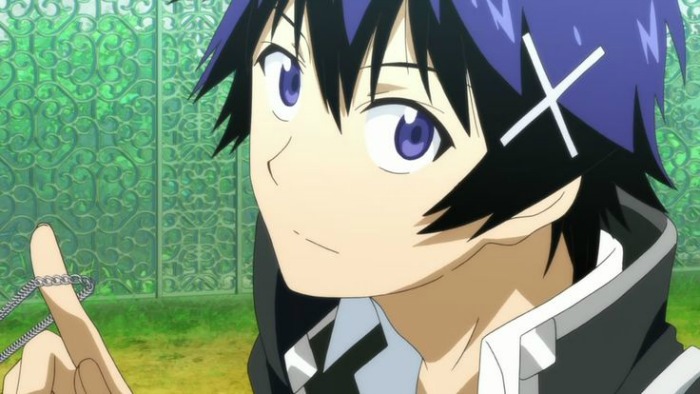 Age:
15


Height:
178 cm (5'10")


Boyfriend Qualities:

Raku can at first seem like your average, rambunctious teenager. But underneath that quite "normal" exterior is a boy who has been pining away for lost love for several years of his life. As a child, Raku met the girl of his dreams, and has only one keepsake to remember her by now, but he keeps it on his person at all times and is constantly on the lookout for that girl. Even with other women he is sure he doesn't like, he is self-sacrificing and extremely protective. Raku is the classic image of a truly good guy, and if you capture his heart, he'll never let you go.


---
---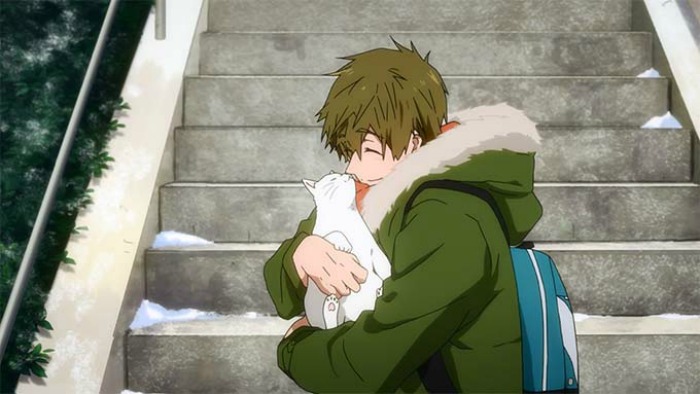 Age:
17


Height:
183 cm (6'0")


Boyfriend Qualities:

Makoto (Mako for short) would make any respectable list of the best anime boyfriends. Of the five boys who make up the core character list of "Free!" Makoto is the kindest, most sensitive, and most selfless. He shows a propensity early on for being a sort of mothering character, looking after Haru in the absence of his parents. He is also the first and only character to utter the coveted phrase "I love you," a rare occurrence for any anime, as most fans will know. Also, Mako takes precious time out of his day to pet kittens. There's really no other reason required.


---
---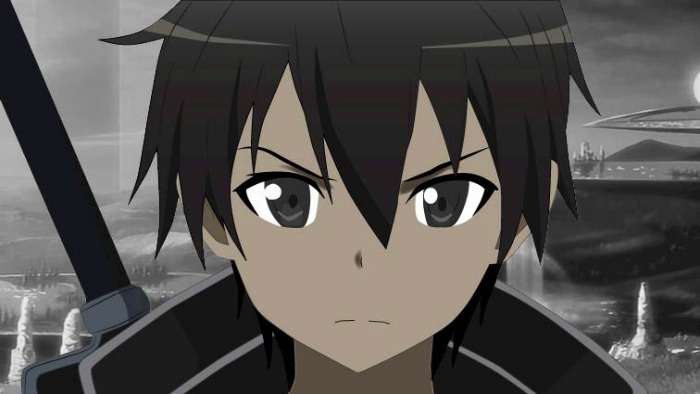 Age:
14


Height:
172 cm (5'7")


Boyfriend Qualities:

Most people know Kazuto Kirigaya as "Kirito," from one of the most popular current anime, "Sword Art Online." If you're into boys with a hero complex, then look no further than this actual hero. Kirito establishes himself early on as something of a boss player. He has a history of playing the MMORPG's that rule the world at the time this anime takes place, and when things take a turn for the worst and dying in the game equals dying in real life, Kirito makes it his personal business to beat the game and free all the players and himself. He also has an obsession with "saving" all the people he meets along the way, and most of them happen to be young women. If that weren't enough, he's also a legitimately kind and friendly person, with an innocence that is to die for.


---
---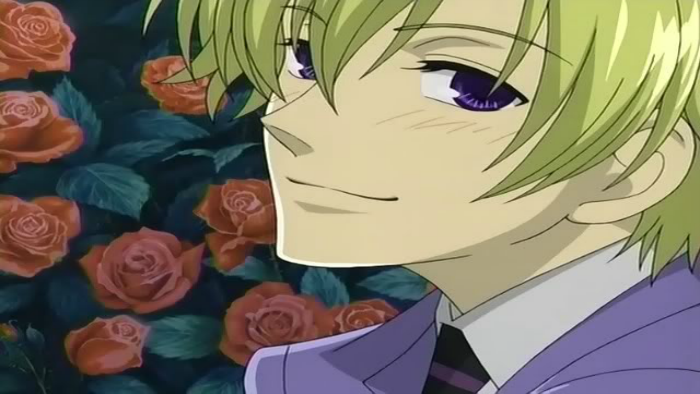 Age:
17


Height:
183 cm (6'0")


Boyfriend Qualities:

Coming in at a strong first place on this list is Tamaki Suou from "Ouran High School Host Club," who has spent the past several years of his life essentially practicing to be the perfect boyfriend. He co-founded the host club of his high school, which is literally a club where girls come to be treated nicely by boys (hosts). If you're unfamiliar with the anime, this might sound like a sneaky way of snagging girls, but Tamaki's intentions are truly genuine. He wants to show women a good time because he's kind and they deserve it, and he wanted to build a close friendship with the other members of the host club. He's so clueless about actual love that he doesn't realize his soulmate is before his eyes, even though he has all required wooing skills under his belt. It's hard to resist someone as charming and sweet as Tamaki, and so he tops this list of the best anime boyfriends.