---
Member Favorites: 44
---

Bean Bandit enjoys listening to Corey Hart's - 'Sunglasses At Night' cult hit song while ripping the road to shreds!
A manly anime is Riding Bean, as it's an old school classic with fast cars, crazy action and an overly-masculine main character. Bean Bandit is a courier for hire and he drives the Roadbuster, which sounds like a vehicle that should be in an arcade game.


---
Member Favorites: 261
---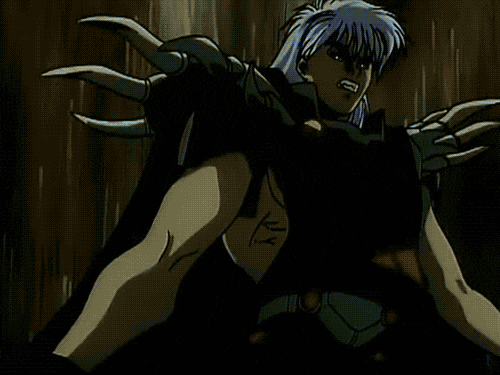 Dark Schneider was just having another bad hair day and went into total spell rage!
There's no other way to put it, Dark Schneider looks like the remnant of a hair metal band from the 80's. This dark wizard is full of himself and is the epitome of a macho anime anti-hero. He is a ladies' man and often becomes lecherous. But the women in his life such as Yoko Tia Noto and Arshes Nei know how to put him in his place when the ecchi-levels get out of hand.


---
Member Favorites: 257
---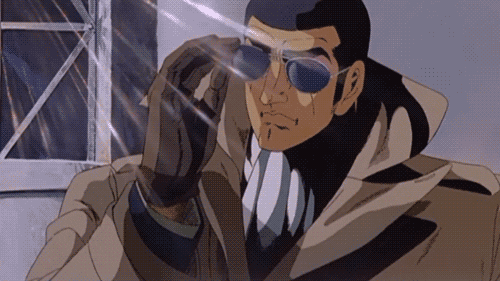 Fashionistas stand aside...nobody can pull off this looks quite like Duke Togo
Duke Togo is the manliest of manly anime leading men. It's not difficult to figure out why. He is a world famous assassin that always kills his target, even if it's a lover he recently slept with. His cool and calm demeanor and, perpetual stony-faced expression gives him pure alpha-male cred that, even James Bond would envy.


---
Member Favorites: 9513
---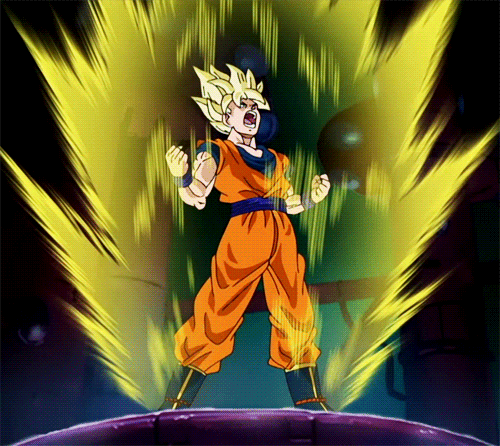 Gokuu Son reacting to his updated character design in Dragon Ball Super
Dragon Ball Z might not be considered a good example of a macho anime. After all, it's a series that is focused on the battle between good and evil with a strong focus on teamwork. But Gokuu Son enjoys working out and becoming as strong as possible, while always helping those around him. He conducts himself in a manly manner, and a force of good.


---
Member Favorites: 13261
---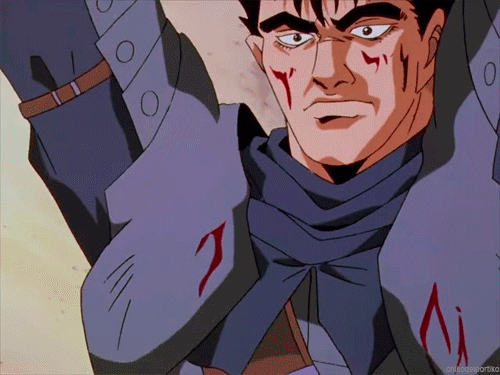 Someone decided to be a hindrance. Guts removes the hindrance. Call somebody to clean up the mess!
Guts doesn't mess around, he slices and dices his enemies like nobody's business. Both the anime and manga of the Berserk series are chock full of ultra-violent scenes. As the main protagonist, Guts isn't much of a talker. But that's okay, we just love watching him cut up his foes in this manly anime fantasy.


---
Member Favorites: 262
---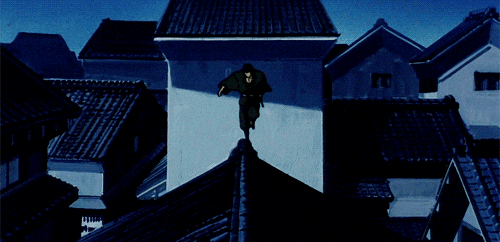 Jubei has a great fitness regime. Running up and down rooftops is a great way to stay in shape.
Manly anime heroes are abundant, and Jubei Kibagami is one of the coolest. For one, he is a ninja and there's nothing cooler on this planet than ninjas. Secondly, he kicks ass with style and finesse. Watching Jubei deal with enemies that are far larger and deadlier than him is an intense experience.


---
Member Favorites: 1324
---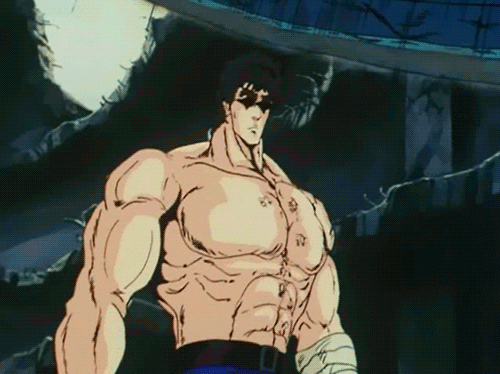 In the year 199X, the bromance is strong while the metal is soft.
Kenshirou is often described as having the traits of Jesus, Mad Max and Bruce Lee. That's an apt description by fans of the Fist of the North Star series, probably the most macho anime in existence. This is a character that is capable of healing the sickly, while dealing violent justice on evil-doers.


---
Member Favorites: 5592
---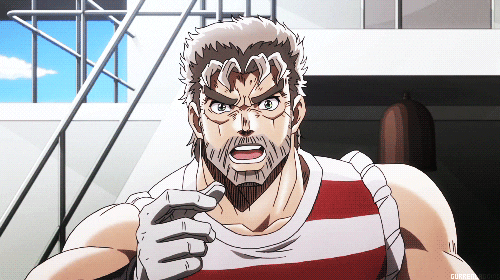 Even at his mature age, Joseph Joestar is itching for a fight. Anyone out there willing to step up?
At age 67, Joseph Joestar still retains much of his masculinity from his younger years. He's still in great shape and fairly muscular, and often dresses in khaki and a fedora. Great attire for some bizarre macho anime adventures!


---
Member Favorites: 740
---

It's time to play the steely gaze game...let's see how long you can stare a vampire hunter without wetting your pants.
If there ever was prize for the most mysterious manly anime character, then D from Vampire Hunter D would be the clear winner. He is the son of a vampire father and a human mother, and this gives him his ethereal and otherworldly presence. Like Guts, he is a man of few words and incredibly lethal.


---
Member Favorites: 749
---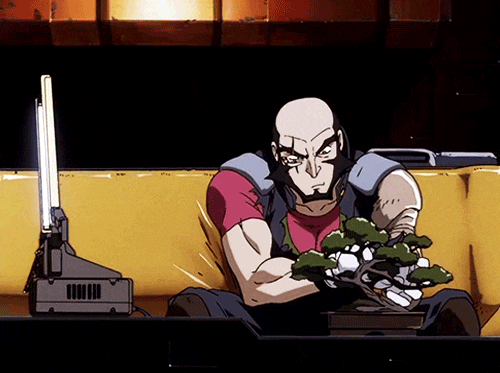 Jet Black is a renaissance man: he hunts down criminals, pilots the Bebop, cooks and attends to his Bonsai tree.
One character that doesn't get nearly as much love as he deserves is Jet Black. Perhaps it's because he is older and bald, but he has a badass beard that even hipsters would admire. He is an incredibly well-balanced macho anime character without being obnoxious.