---
What would a fantasy be without some hot anime abs? Just remember to bring the tissues.
---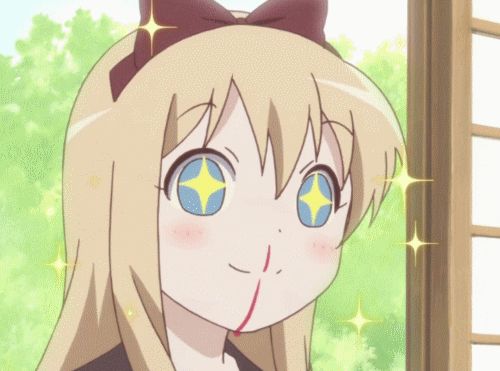 "They're beautiful, they're so beautiful!" - Kyouko from Yuri Yuri
All ranking information was taken on the date of publication.
---
Member Favorites: 1926
---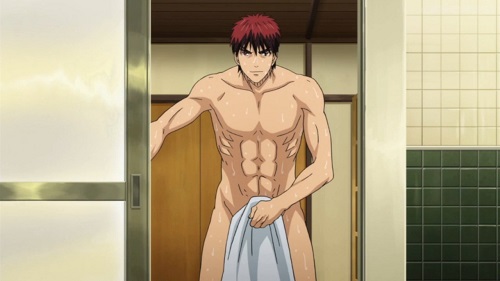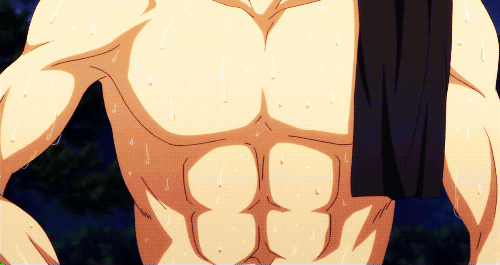 Kagami is known for being super tall, as well as for having a good build and serious basketball skills. As you can see, his sizzling hot anime abs are not lacking in anything. He looks amazing from top to bottom!
---
Member Favorites: 1813
---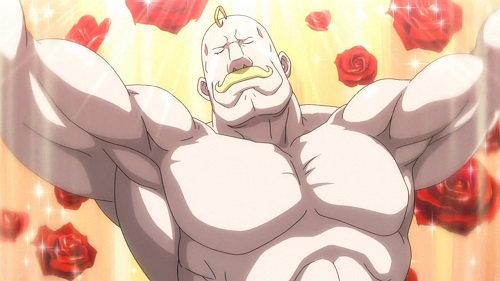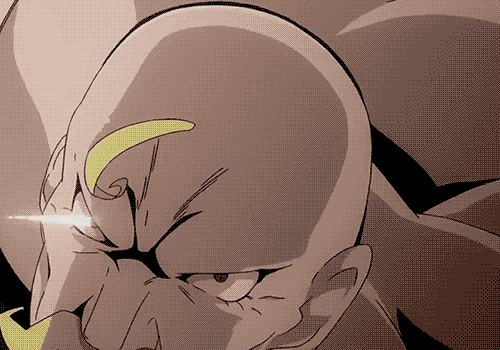 Major Alex Louis Armstrong, also known as the Strong Arm Alchemist, is the remarkable commander who may look silly at first, but his strength and power are unquestionable. One must also admit that his anime abs are remarkable and nicely toned as well.
---
Member Favorites: 13726
---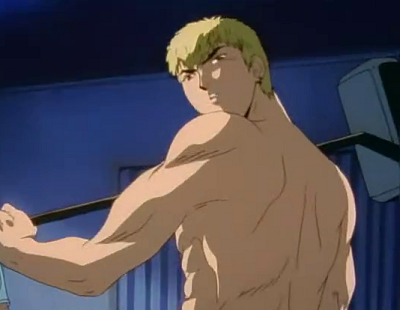 Onizuka may seem like a typical blonde-haired delinquent, however, besides his kind and outgoing nature, he is also very strong and athletic. He can bench press 150 kg (331 lbs), has a black belt in karate, and even claims to be able to perform 500 push ups, 1000 pull ups and 2000 squats daily. He also has amazing fighting abilities and physical resilience. No wonder his hot anime abs are so ripped!
---
Member Favorites: 1598
---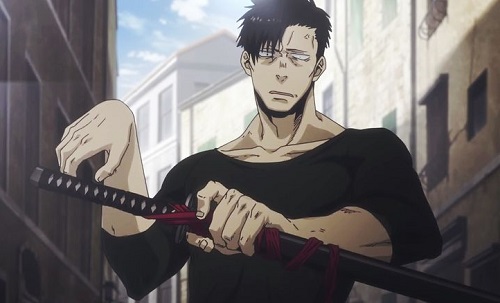 Nick is an A/0 level Twilight or "tagged" which marks him as a very skilled and powerful fighter. Even though he is not as tall or bulky built as Worick, his real skills can be seen during the actual fights. You can sneak a peek at his perfectly toned anime abs during his daily exercises.
---
Member Favorites: 4089
---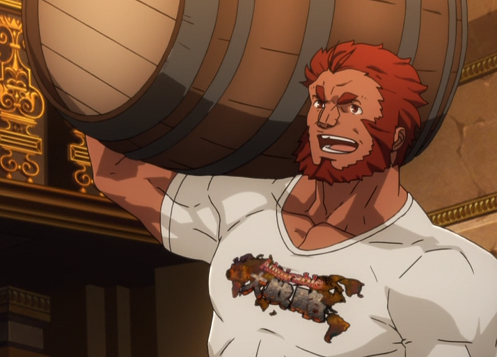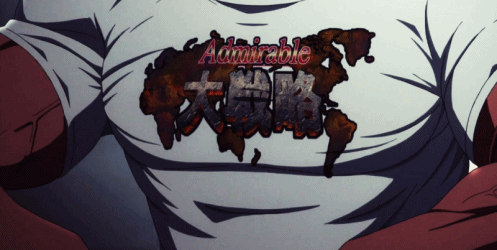 Iskandar, or the King of Conquerors himself, is known as a noble and pretty much marvelous person. He is someone who prefers not to kill and torture, even though he is in possession of huge strength and power. That is a bit in contradiction to his beastly stature and chiseled anime abs.
---
Member Favorites: 2125
---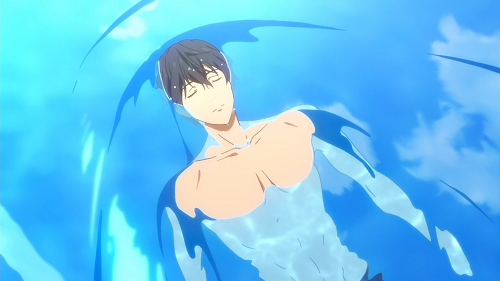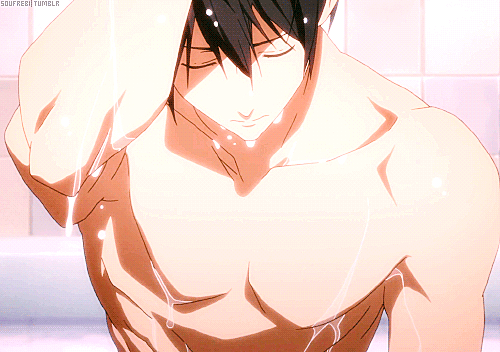 Haru is a tsundere character who doesn't say a lot, but still attracts everyone's attention. It is not only his free swimming style that is so admirable, but also his perfectly toned anime abs, thighs and everything in between.
---
Member Favorites: 19692
---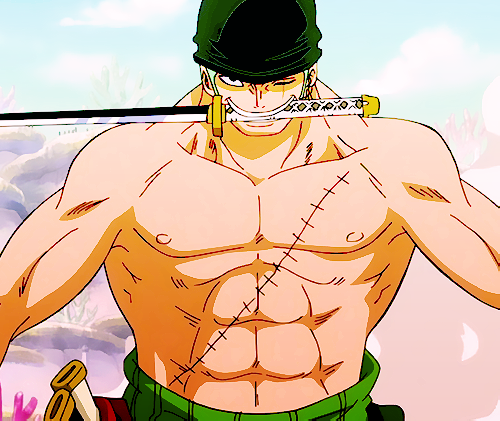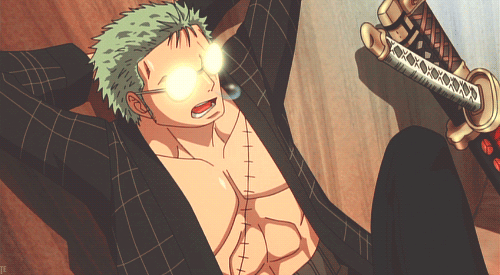 Zoro is a skilled swordsman who is usually very serious and stern, but also shows glimpses of his goofy personality from time to time. When he is on the ship, he is usually seen training with weights and as you can see, the results are more than evident. He has an amazing broad chest and discernible anime abs that will make you drool all over the place.
---
Member Favorites: 468
---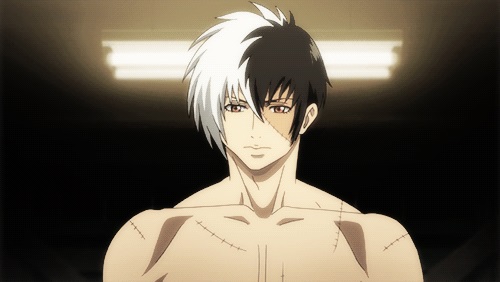 Kuroo Hazama, or Black Jack, is a medical mercenary who likes playing a sort of Robin Hood game. He is a mysterious person, but there isn't really anything mysterious about his deliciously toned anime abs. He looks very handsome and is built in a perfect way that compliments his figure.
---
Member Favorites: 14639
---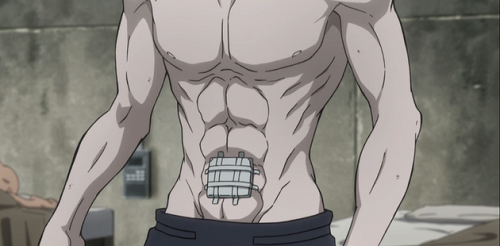 Killua Zoldyck may be a teenage boy, but there is nothing adolescent about his skills. This cheerful and kind boy can also become a cold-blooded killer when needed. Keeping in mind that he has been prepped to be the perfect assassin since birth, it is no wonder that his hot anime abs look like this today.
---
Member Favorites: 4393
---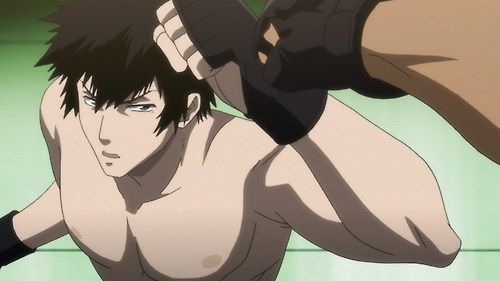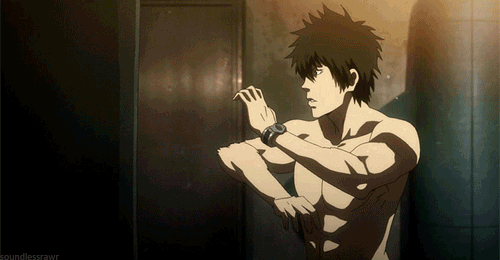 Shinya Kougami is an enforcement officer who has a high criminal mentality according to Psycho-Pass, but his detective and fighting skills ensured him the Enforcer status. He is not only tall, dark and handsome, but his abs and physique are also quite outstanding.
---
Member Favorites: 480
---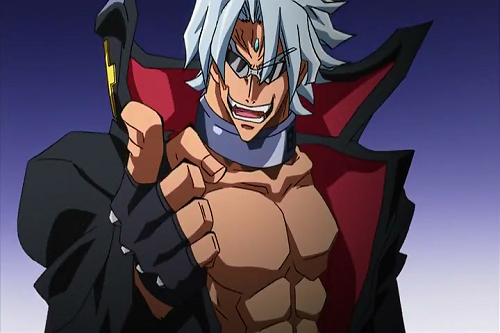 Adam Blade is a "Needless", or a person of extraordinary abilities. He can be extremely impulsive, irrational and perverted, but on the other hand, one cannot reject the fact that his anime abs are amazing. He is built in an athletic way and his six pack is more than eye catching.
---
Member Favorites: 1376
---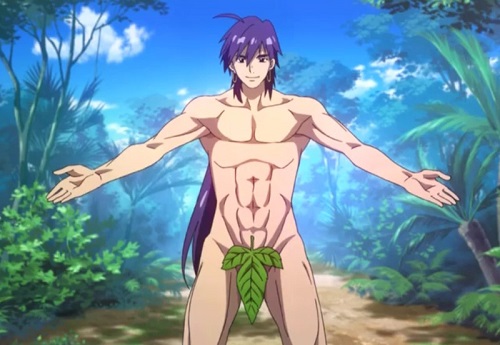 The laid back and flirtatious King of Sindria is someone who loves sleeping naked and doing outrageous things while drunk, as you can see above. However, there is no need for him to feel ashamed because, with his slender build and ripped anime abs, he has a lot to show off.
---
Member Favorites: 5157
---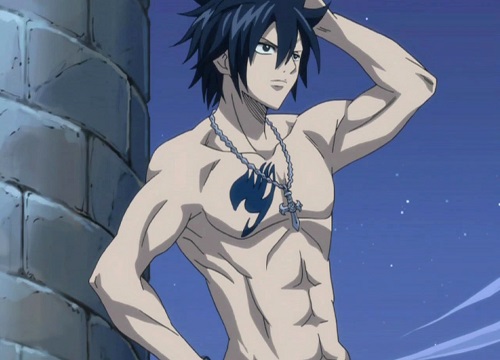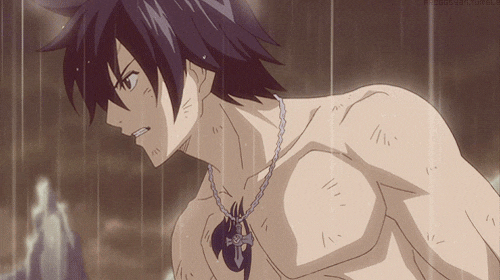 Gray Fullbuster is a member of the Fairy Tail guild who is practicing ice alchemy, so he is most comfortable when he wears little or nothing. We do not complain though, because his chiseled chest and anime abs are certainly a sight for sore eyes.
---
Member Favorites: 171
---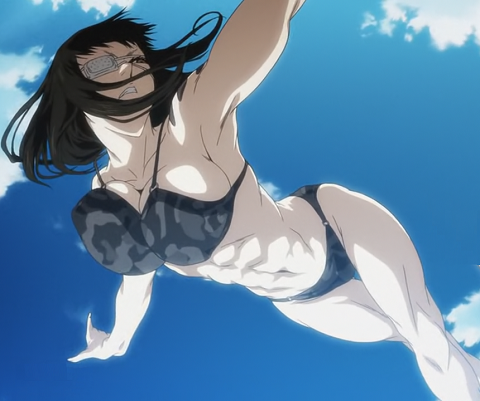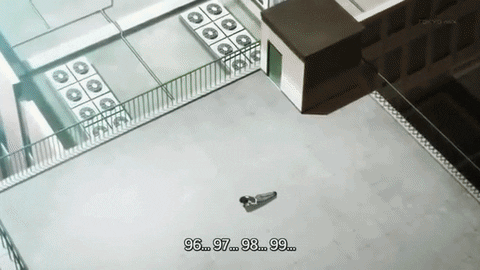 Yes, it is a woman. A woman with perfectly toned and sexy anime abs. However, she is not just an ordinary chick. Sofia Valmer, also known as Valmet, is an ex officer who is skilled with knives. She also takes training very seriously, pumping up her sexy body to its max quality.
---
Member Favorites: 3202
---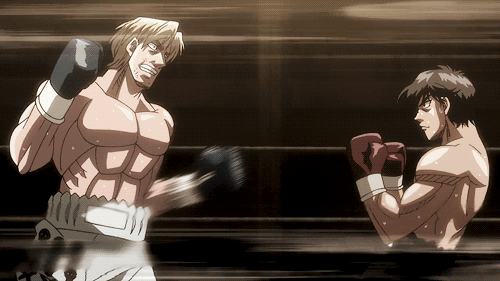 Ippo is one of the most famous boxers in the anime industry and he works hard to reach his goal of becoming a pro boxer. Hard work always pays off, and, in this case, this is obvious when you take a look at Ippo's nicely shaped anime abs, muscles, chest and arms.
---
Member Favorites: 119
---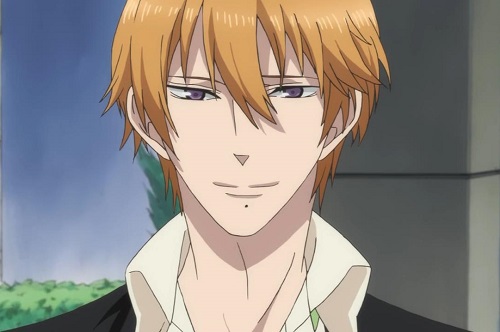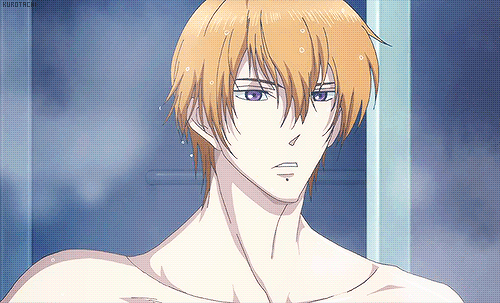 Natsume is the 7th son of the Asahina family and what makes him outstanding is definitely his ripped body and anime abs. Just look at those muscles and their definition. No wonder he is so irresistible!
---
Member Favorites: 2955
---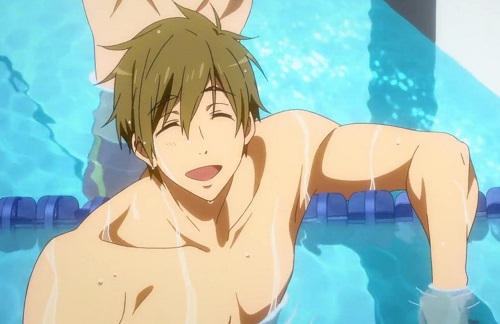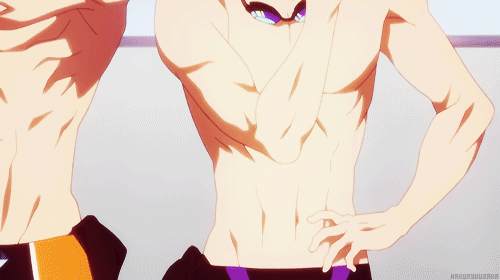 Another guy from the Iwatobi High School swimming team whose hot anime abs are worth mentioning. He is always very considerate and kind to his friends and his physical appearance is close to perfection. Being a backstroke swimmer contributed to his fantastic looking shoulder blades.
---
Member Favorites: 11456
---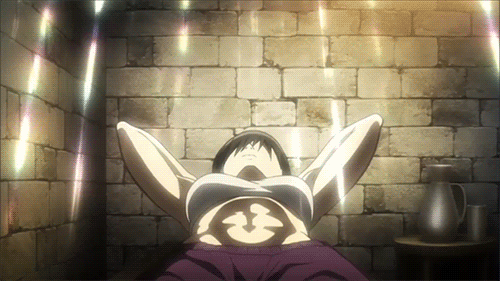 This may come as a surprise to some, but yes, Mikasa is unbelievably ripped and her anime abs are top-notch. This is a snippet from the OVA in which you can see her training and doing her regular exercises. It is pretty amazing that her six pack is so defined.
---
Member Favorites: 23
---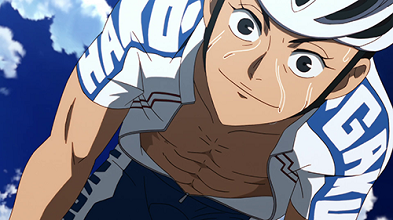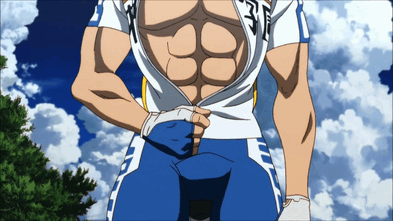 Touichirou Izumida is one of the aces in the racing tournament who is known for being a metrosexual, which becomes pretty obvious after some time. He loves flashing and flaunting his perfectly shaped anime abs to everyone around, even when he is racing. He is very proud of his six pack, not ashamed to show it off... and thank goodness for that!
---
Member Favorites: 39
---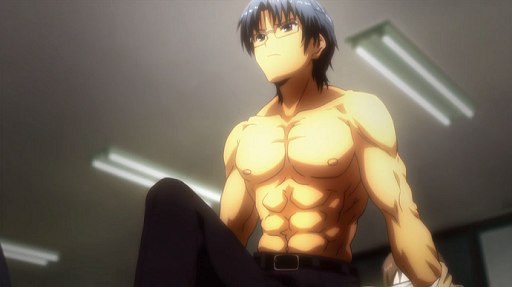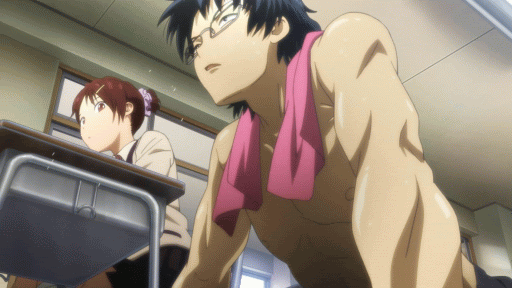 Takamatsu is a mysterious, cool and composed guy who does not like showing off. However, it becomes apparent that he is the sort of guy who looks "thinner when clothed". His chiseled anime abs are really fantastic. He is very similar to Joujirou Takajou, both physically and mentally.