Based on the top male character ranking on MAL as of 11/23/2015. These rankings are based on the amount of times each character has been added to a user's "Favorite Characters" section.
Check out the top female character ranking here!


---
Member Favorites: 14099
---
What's not to love about this perverted (yet surprisingly effective) teacher? He rides dolphins!
---
Member Favorites: 15018
---
Simultaneously eye candy and fascinating character, the demon butler Sebastian is interesting because he's technically evil and eats human souls, but is now Ciel's faithful (if snarky) butler after they forged a contract in which Ciel willingly hands his soul over to Sebastian after exacting his revenge.
---
Member Favorites: 15728
---
This slightly unhinged resident of Ikebukuro is not only cool (that fur jacket!), but is also one of the strongest fighters of the city, being one of the only ones able to match Shizuo in combat.
---
Member Favorites: 15736
---
Although initially presented as a simple villain and Sasuke's arch-enemy, it soon becomes apparent that Itachi is so much more. The conflicts between Itachi and his brother, and Itachi's motives and actions have led many to become his fan. That, and he's also super strong.
---
Member Favorites: 15759
---
One of Gon's best friends, this kid is not to be underestimated! Even though he's got a cute babyface, he's a very strong transmutation Nen user.
---
Member Favorites: 15765
---
Alucard may be a thinly veiled allusion to the famous Dracula, but he's just as famous for other reasons, notably violent ones. The ace of the Hellsing organization, Alucard is literally unkillable, and his sadistic personality counterintuitively makes him more likable, drawing in a huge fanbase of guys and girls.
---
Member Favorites: 16451
---
This orange-haired replacement shinigami found his way into our hearts as main character of one of the most popular shonen manga and anime franchises of this decade.
---
Member Favorites: 16570
---
Our favorite clean freak from Attack on Titan knows how to take down the biggest of titans as easily as he takes down fangirls' hearts!
---
Member Favorites: 16753
---
The smoking, drinking, ass-kicking star of Cowboy Bebop might not be a young teenager anymore, but he's just as cool as any of the younger boys on this list!
---
Member Favorites: 17201
---
The character that first uttered the now famous words, "believe in the me that believes in you," Kamina is all cool, no matter what the situation.
---
Member Favorites: 17659
---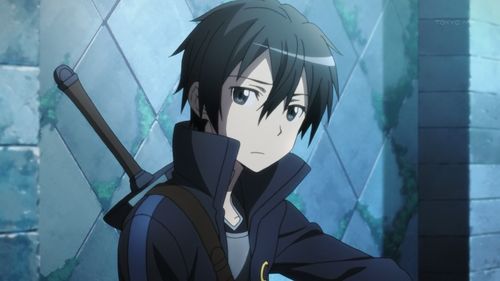 The boy hero who suffers from the horrible fate of being surrounded by beautiful women who all like him. He also rules at video games, and is given the honorable nickname Beta Tester Cheater, or "Beater".


---
Member Favorites: 17710
---
Naruto is an extremely popular character, despite the fact that his attire suggests he may be the worst ninja ever. What smart ninja, whose main job description is to be stealth, would wear a bright orange jumpsuit to work?


---
Member Favorites: 19057
---
The straw hat pirate who decided that duel-wielding swords weren't enough, so he stuck a third sword in his mouth. Eat your heart out Kirito!


---
Member Favorites: 20332
---
The silver-haired samurai whose fingers spend more time up his own nose than on his sword. He was once a shounen anime protagonist, but he ultimately lost and now spends his days procrastinating.
---
Member Favorites: 21825
---
The Organisation are after me. I can't stay on the phone much longer. My lab coat has stains from when I spilled Doctor Pepper all over it. This must all be the will of Steins;Gate. Signing off. El Psy Congroo.


---
Member Favorites: 24213
---
Called "Kira" online by people who didn't know how to spell "Killer" correctly, Light Yagami overcame his unusual name to become a genius student bent on changing the world.


---
Member Favorites: 24954
---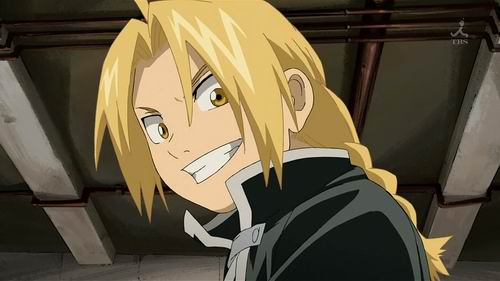 With Edward as the main protagonist, rather than his "fully-armoured" brother Alphonse, the title seems a bit misleading. But I guess naming the anime "Partly Metal Alchemist" wasn't nearly as cool.


---
Member Favorites: 26018
---
With his gummy arms, boyish grin, and infectious positive attitude, it's easy to see why so many people like Monkey D Luffy, even if after over 700 episodes, we're still not entirely sure what the D is supposed to stand for.


---
Member Favorites: 38005
---
A hunched over figure with the tan of a vampire, wearing nothing more than a plain white t-shirt and pair of jeans... At the very least, what L gave us was the world's easiest character to cosplay.


---
Member Favorites: 46691
---
Your winner is the man of many names―Lelouch Lamperouge, the fallen prince of the Britannian Empire! Casting aside his surname to become Zero, he is the hero of the underclass... and who doesn't love a noble hero? It will take someone quite special to knock him off his high perch.


---
Did you agree? Please also check out the top female character rankings here!