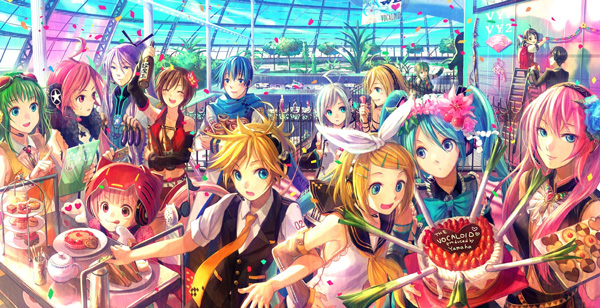 Who would have thought that such a popular bunch of singers would ever be a machine! While they still require human input, what they can accomplish is impressive nonetheless. The Vocaloid software is increasingly being used to create more and more musical content all over the world.

Each vocaloid is sold with a specialized voice that that is designed to act as a substitute for a real singer. These programs have been used to create digital idols such as Hatsune Miku that have captured the hearts of millions of fans. These characters have then grown so big that they even have whole franchises! Today's Five Figure Fridays is going to take a look at some of the most amazing figures that these digital superstars have inspired!


---
---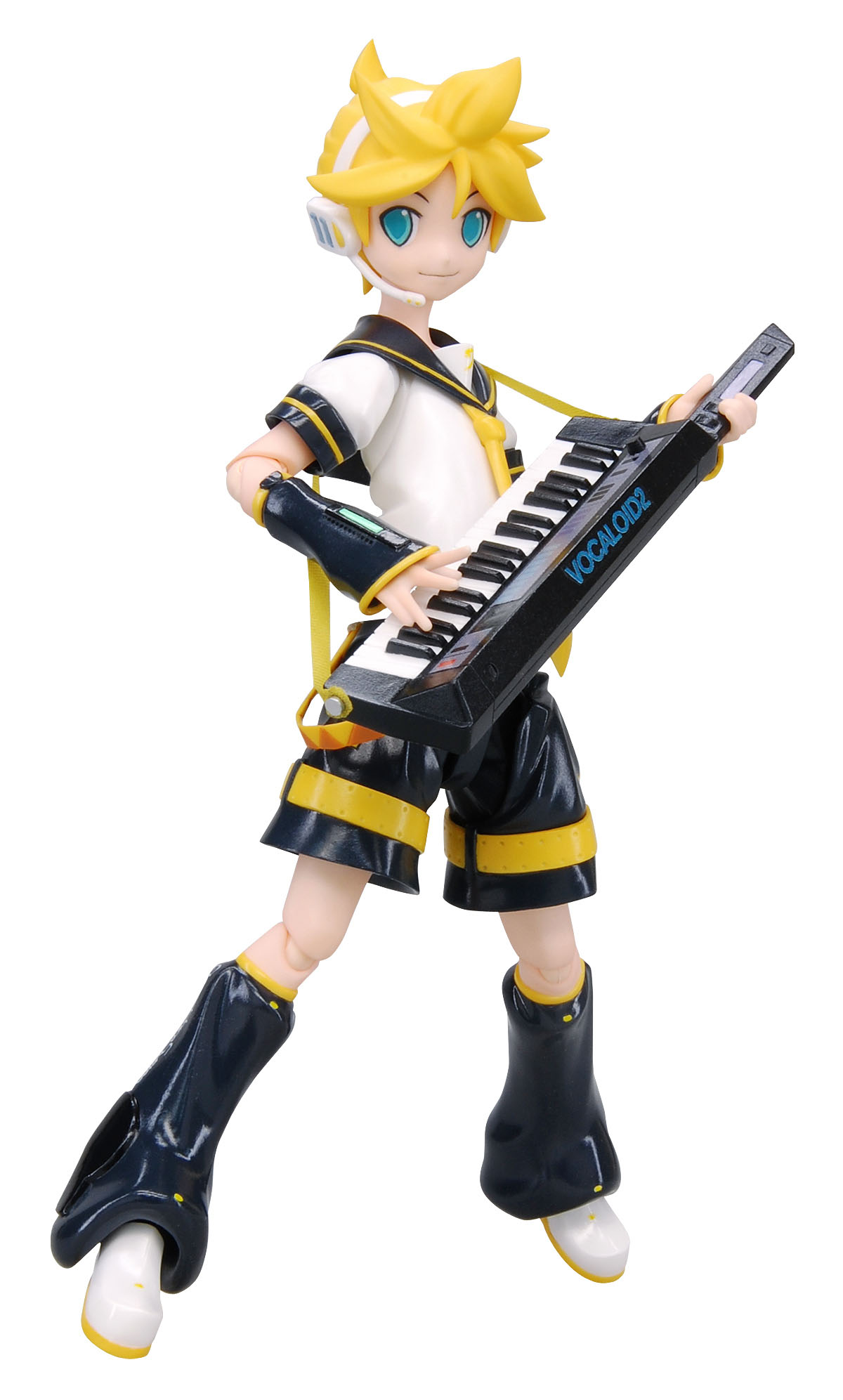 In fifth place we have the figure of Kagamine Len from Vocaloid 2 series. This figure was released in November 2008 by Max Factory. Masaki Apsy sculpted this approximately 15 cm (approx. 5.85 inches) tall Ryuko figure. The figure is extremely poseable courtesy of its flexible figma body. A special form of flexible plastic was used in all key areas with the purpose of not sacrificing poseability, and at the same time keeping the proportions intact. The figure comes with a couple of different smiling expressions. He also comes with two hand parts and his keyboard that comes with a strap so you can hang it on the figure. An articulated figma stand is also included! This completely pre-painted PVC and ABS figure can be yours for just around 15,130 yen (~ 147 US dollars).
---
---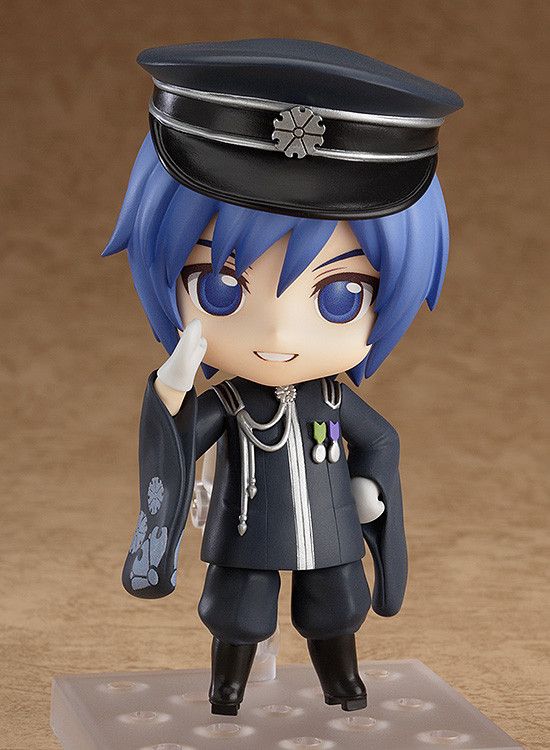 The second figure to take the floor comes from the Good Smile Company as a part of their Nendoroid figure line. This Nendoroid Kaito figure is 10 cm (3.9 inches) tall. The figure is based on the outfit he wore in the Kurousa–P song "Senbonzakura". Kaoito has the the snow family crest on his military uniform, The crest has been miniaturized with great care and it looks as awesome as if it were the original size. Shichibee sculpted this figure in cooperation with Nendoron. The figure itself is a pre-painted non-scale articulated figure made from ABS and PVC. Kaito comes with a translucent stand and his sword "Sessei". To own this cute figure that was released in September 2015 you will need around 16,365 yen (~ 159 US dollars).
---
---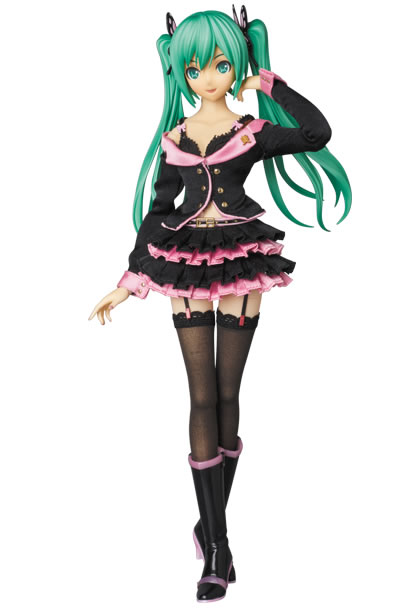 Next we have a Hatsune Miku figure from Sega that was just recently released in March 2016 but it is too good not to include. This edition is a deluxe special Honey Whip version. Everything from the standard pack is included here plus more. This is a fully poseable 30 cm (12 inches) tall figure with real cloth outfits. The package comes with two different outfits. The first is Project Diva F's Honey Whip outfit that was designed by Saitom and the other is the Supreme outfit from Project Diva F 2nd designed by Redjuice. PERFECT-STUDIO did the sculpting for the figure while Akimoto Mieko was the costume producer. The figure also comes with inner lingerie. In addition to getting additional head parts (like a face with both eyes closed, and a winking face and a sad face), the multiple hand attachments are also included. You will also get a stand for this amazing Miku figure which can be yours for only about 39,565 yen (~ 356 US dollars).


---
---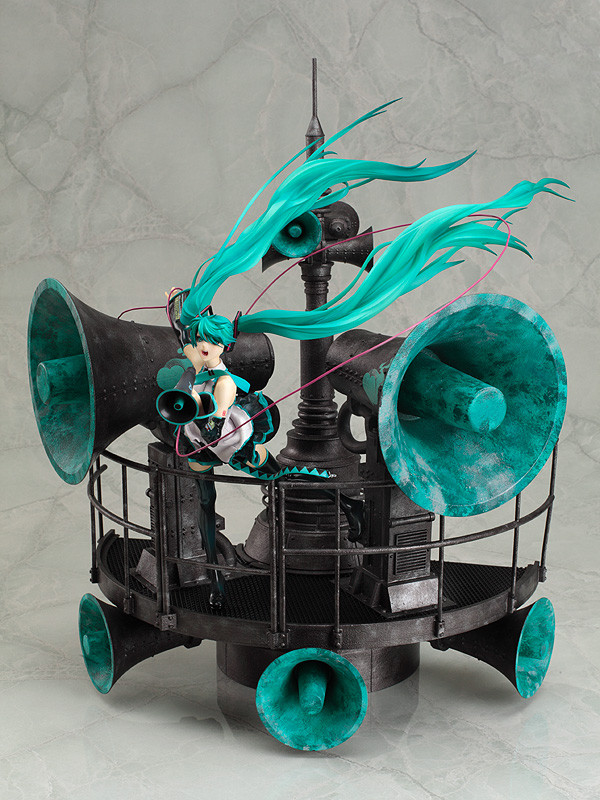 An awesome figure from Good Smile Company takes the penultimate spot of our list. This time we have a figure that perfectly depicts Miku from the song "Love is War". The illustrations were done by Shirou Miwa while supercell produced the song. Here Miku is leaning over the railing while standing on the giant speaker shouting out her love through the megaphone. The figure is powerful and dynamic which goes nicely with the theme of the song. The figure is a PVC figure that is 1/8 scale completely pre-painted. This figure is approximately 28 cm (11 inches) tall and the stand's measurements are approximately 40 cm x 31 cm x 23 cm (15.74 x 12.20 x 9.05 inches). Iwanaga Sakurako sculpted this figure and it was released in January 2012. To make this figure a part of your collection you will need about 55,900 yen (~ 500 US dollars) on the secondary market.


---
---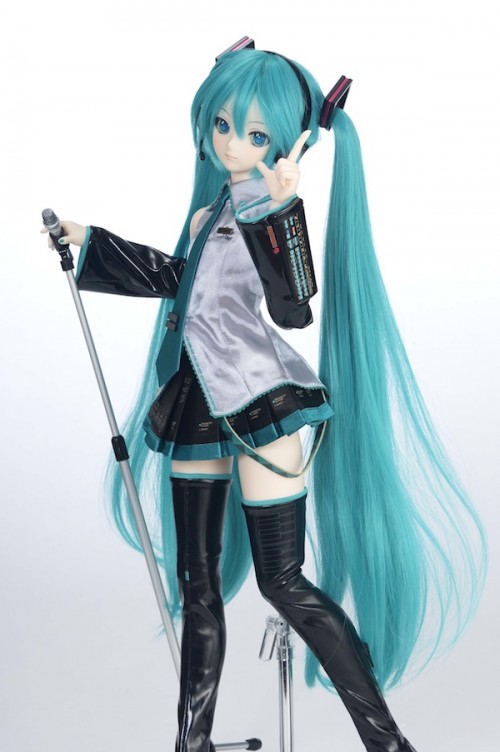 And our top spot goes to the Dollfie Dream masterpiece. This Dollfie Dream rendition of Hatsune Miku comes with the outfit made from real fabric. Misaki Serika from Zoukei-mura sculpted this figure and brought it to life with a design by iXima. The body of this figure is a soft vinyl Dollfie Dream Base Body III with semi-white skin and SS bust. Her head is "Hatsune Miku" original with the same name DD size special wig. Her eyes are 22mm Metallic Dollfie Animetic Eyes with "Hatsune Miku" design. This figure also comes with a lot of goodies which include a headset, a necktie, a necktie pin, a blouse, arm covers, two decoration parts for arm covers, a skirt with a belt, panties, boots, a normal left hand, paper, an outspread right hand, a special decal, and a DD skin protect tape (semi-white). With the doll having 60 cm (23.4 inches) of height we must warn you to make room for this amazing doll. This figure will surely take a center stage in your collection and capture the hearts of all who gaze upon it. To own it you will need about 83,370 yen (~ 750 US dollars).


---
And once again we arrive at the moment where our stars drop their mics before the awestruck audiences. We hope you found something you like and as always see you next week!
Brought to you by