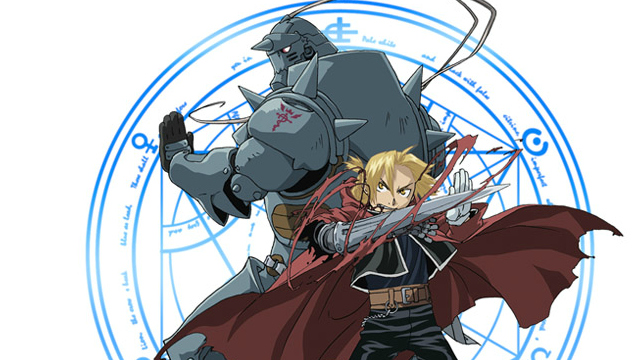 'Nothing's perfect, the world's not perfect. But it's there for us, trying the best it can; that's what makes it so damn beautiful.'

The story of two brother's journey to find the philosophers stone in order to restore their bodies after they were injured attempting to restore their mother with alchemy is by all accounts a masterpiece and an industry classic. This tale - composed and written by Hiromu Arakawa - ran between August 2001 and June 2010, giving fans a tale worth remembering. So it's understandable that we have a wide array of figures to choose from - these are the Fullmetal Alchemist figures we have chosen as our favorites.


---
---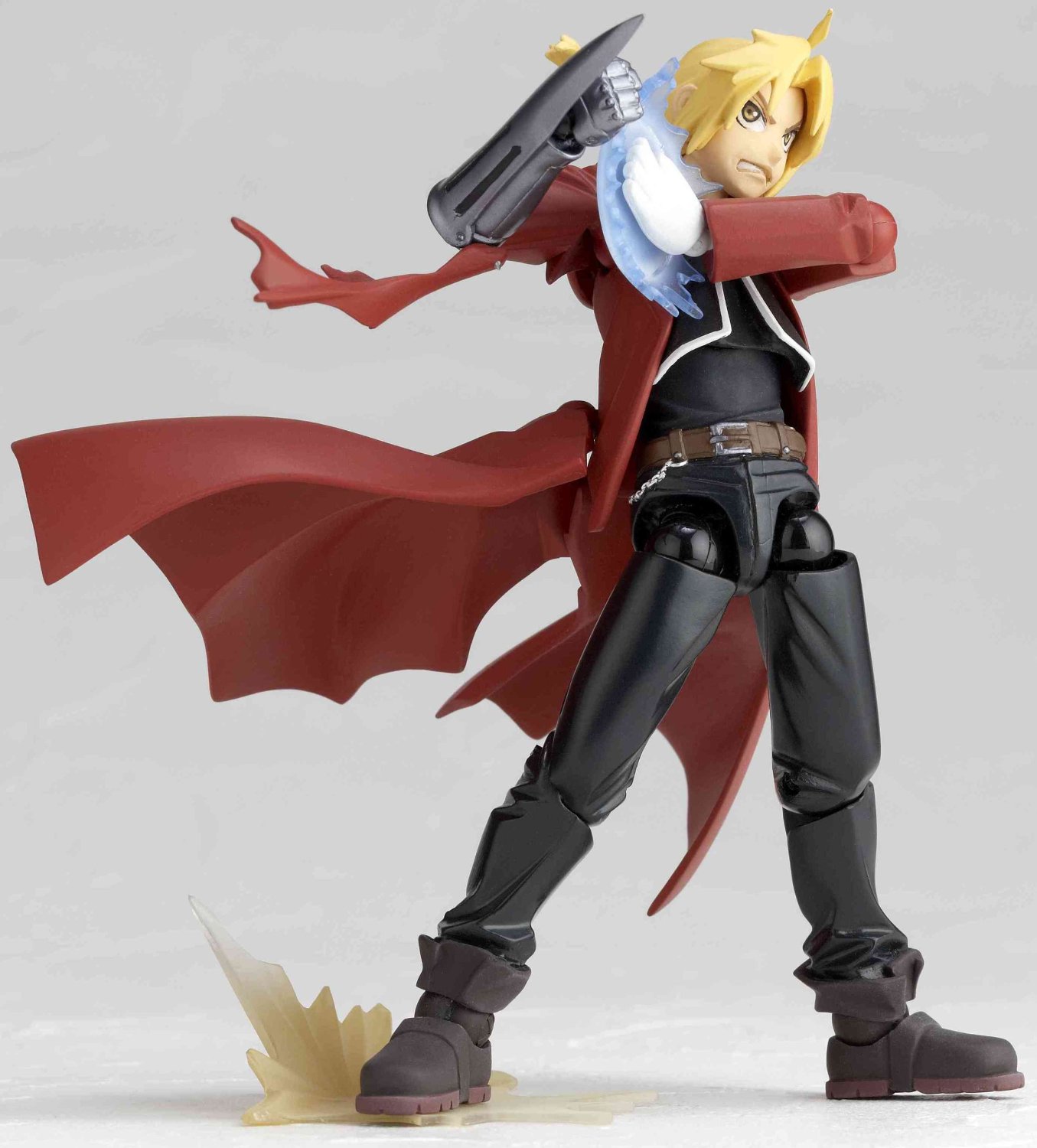 And we start with our favorite vertically challenged protagonist Edward Elric. This figure was manufactured by Kaiyodo and released in March 2012. This 14 cm (5.46 inches) tall figure was made from ABS and PVC and it is a completely pre-painted fully articulated figure. It was sculpted by Yamaguchi Katsuhisa. Thanks to its numerous joints the figure is highly poseable. When you add a number of different hand attachments and faces along with effect attachments you get a staggering number of possible positions for the figure. And did we mention that the cape is poseable too? If not - yes, yes it is. Get it in your collection for 16,135 yen (~152 US dollars).
---
---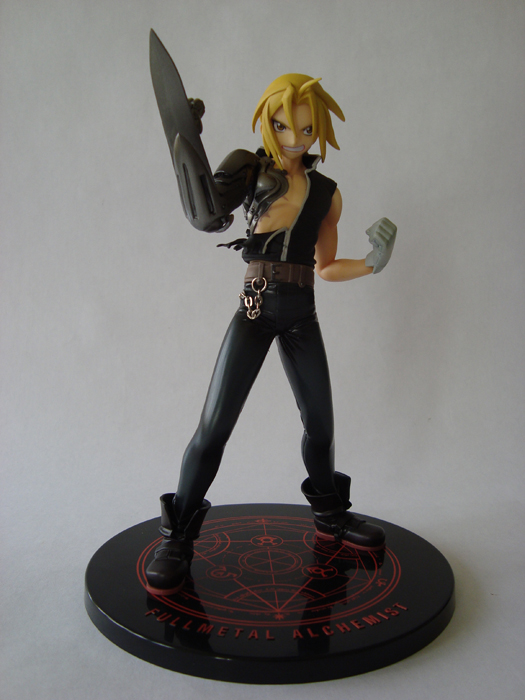 Once again we have a figure of Edward Elric but this time the figure comes from the manufacture MegaHouse and their G.E.M. line. This pre-painted 1/8 scale figure made from PVC was sculpted by ATTM. MegaHouse released this Edward figure in November 2011. The figure is 18 cm (7.02 inches) tall and comes with a number of additional goodies. The figure comes with two face parts, two clothing parts, two automail parts, two arm parts and a cape part. The stand that comes with Elric bears the transmutation symbol. Make this figure part of your collection for 22,345 yen (~211 US dollars).
---
---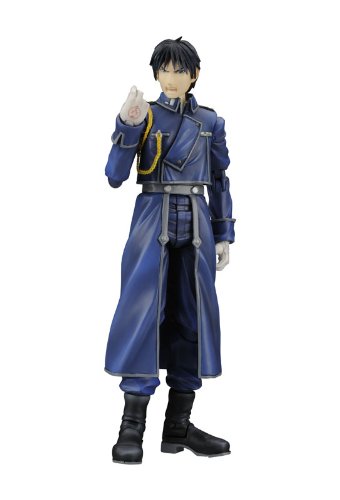 In April 2012, Square Enix graced us with an amazing figure of Fullmetal Alchemist's Flame Alchemist Roy Mustang. This complete pre-painted PVC and ABS Roy figure is 19.7 cm (7.68 inches) tall and it is a part of Square's Play Arts Kai line. The Hero of Ishval as he is also known comes with two head parts. One is his yelling face and the other is with brushed back hair. That may be especially made for his hat which is also included with this figure. To display the figure with or without the hat is up to you. Roy also comes with three pairs of hands. One of the pairs comes with his glove. The figure is also highly poseable. To own this fantastic figure of the aspiring Führer of Amestris you will need to have around 25,945 yen (~248 US dollars).


---
---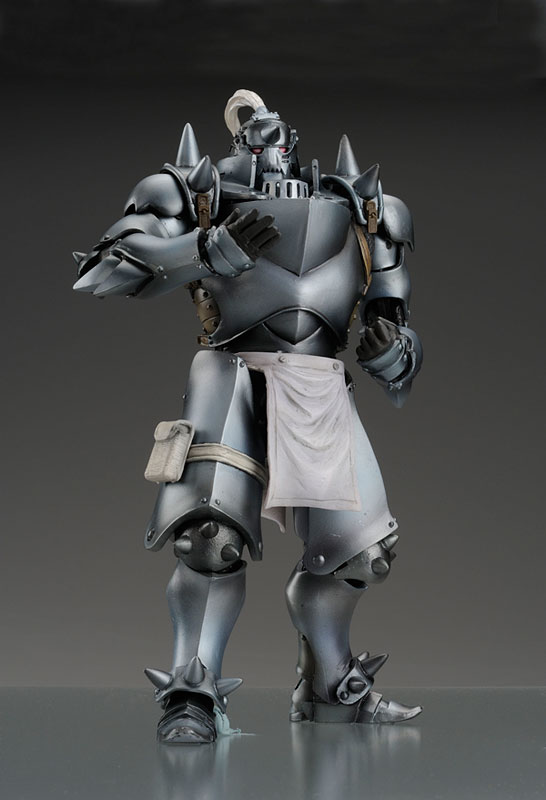 Following that awesome figure of Roy Mustang, we have another figure from Square Enix and their Play Arts Kai line. We present to you the figure of Alphonse Elric. As a soul bound to a suit of armor Alphonse travels with his brother in search of the Philosophers stone. This Alphonse figure is a non-scale pre-painted ABS and PVC figure that is 23.5 cm (9.17 inches) tall. Square released this figure in October 2010. Alphonse comes with an alternative goofy head, a removable chest plate and a cat accessory. This highly poseable figure can be yours for 39,560 yen (~375 US dollars).


---
---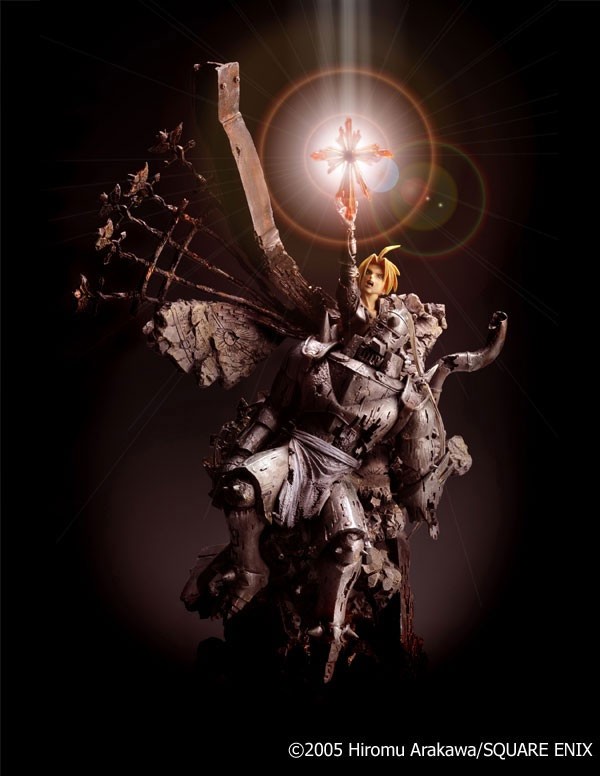 Well what better way to end this list than to give you guys the statue that depicts both Elric brothers together. This statue comes from Square Enix and it is a part of their Sculpture Arts line. This pre-painted complete resin figure was released in October 2008 and it is 27.5 cm (10.82 inches) tall. The details on this statue are just exquisite from Ed and Alphonse to the shattered ruins around them; everything just screams quality and emotion. That's surely how it should be because this statue depicts the moment when brothers try to attain the Philosophers stone. Get this figure to shine as a centerpiece of your collection for 136,749 yen (~1297 US dollars) or if you hurry you can find one for 28,572 yen (~271 US dollars) on the secondary market.
---
And once again we come to the end of this week's showcase. Hope you enjoyed it and found some Fullmetal Alchemist figures for your collection.
Brought to you by