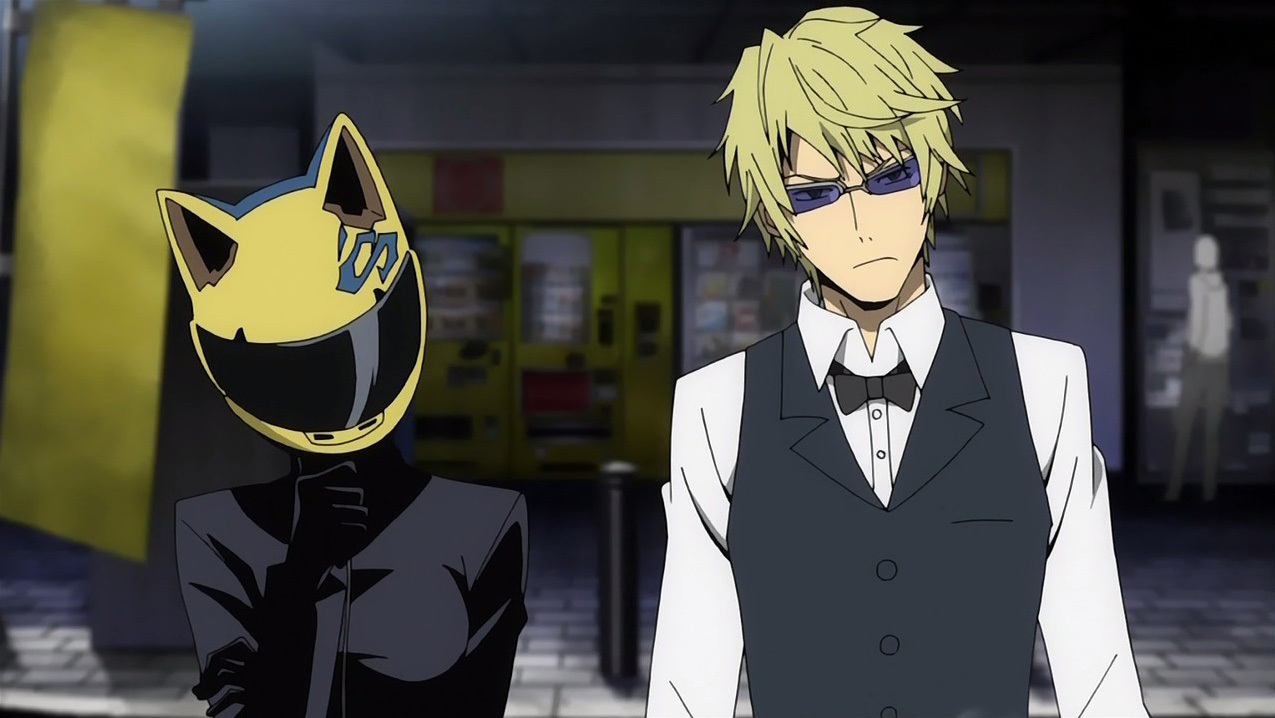 The Durarara!! and Durarara!! SH light novel series written by Ryohgo Narita and illustrated by Suzuhito Yasuda has been going strong since 2004. The thrilling action and large cast of protagonists make this series worth coming back for. Two anime adaptations and a manga adaptation later you have a certified classic. With the series this popular there are bound to be some awesome figures which we are about to bring to your attention.
---
---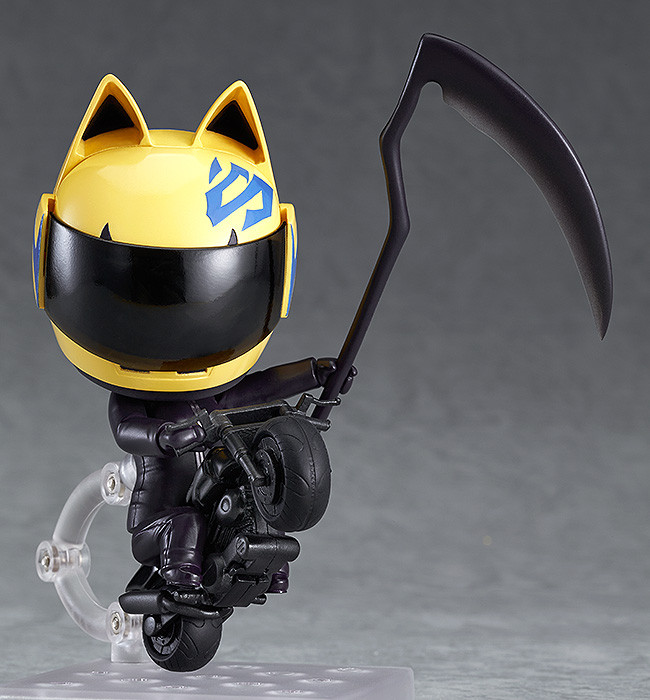 This week we are starting things off with the figure of Durarara's Celty Sturluson from the Good Smile Company. This figure was released in August 2015. The figure is 10 cm (3.9 inches) tall and it is made from ABS and PVC. This is a non-scale articulated figure that comes with a stand. She also comes with her signature helmet which sports cat ears. The helmet visor can be opened and closed. Celty's scythe and various shadow effect parts also come with this figure. And we definitely must not forget her Nendoroid sized communications device and her jet black motorcycle. Celty can even be posed while riding her bike! The sculpting on this figure was done by Shichibee in cooperation with Nendoron. Get this figure for 4900 yen (~48 US dollars).


---
---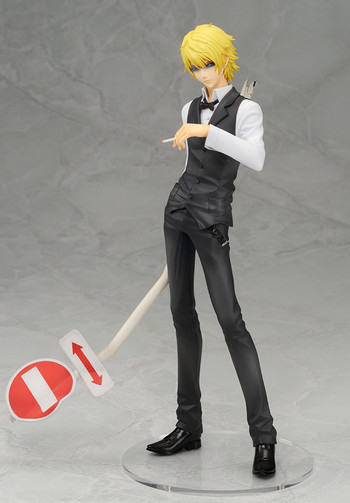 Ikebukuro's strongest man Shizuo Heiwajima takes our fourth spot with this eye-catching figure from Alter. This stunning 1/8 scale figure that stands 22 cm (8.7 inches) tall was released in August 2015. This pre-painted PVC figure of Shizuo comes with 2 right hands, one with and the other without the signature stop sign which he undoubtedly ripped out with his otherworldly strength. He also gets two head accessories with and without his sunglasses. However you decide to show him off, the smartly dressed Shizuo will stand out in any collection. This Shizuo figure sculpted by Numakura Toshiaki and with the colors done by Souen no Ningyoushi also comes with a stand. Get Tom Tanaka's bodyguard to guard your collection for about 7,980 yen (~78 US dollars).


---
---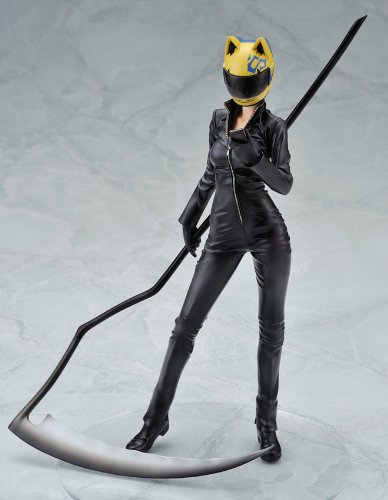 Once again Celty Stuluson graces our list and this time she does it with a figure from Alter. Released in July 2015, this pre-painted complete 1/8 scale figure is 21 cm (8.19 inches) tall. Everyone's favorite dullahan comes with her cellphone and scythe and also a translucent stand. Celty also comes with an interchangeable cat inspired helmet that protects her supernatural secret. Or if you want to scare some bystanders you have the head part that shows Celty without her helmet. The Black Rider was sculpted by Tsuyoshi Takahashi with Tanaka Sen'u. Celty can deliver for your collection for a meager fee of 10,270 yen (~101 US dollars).


---
---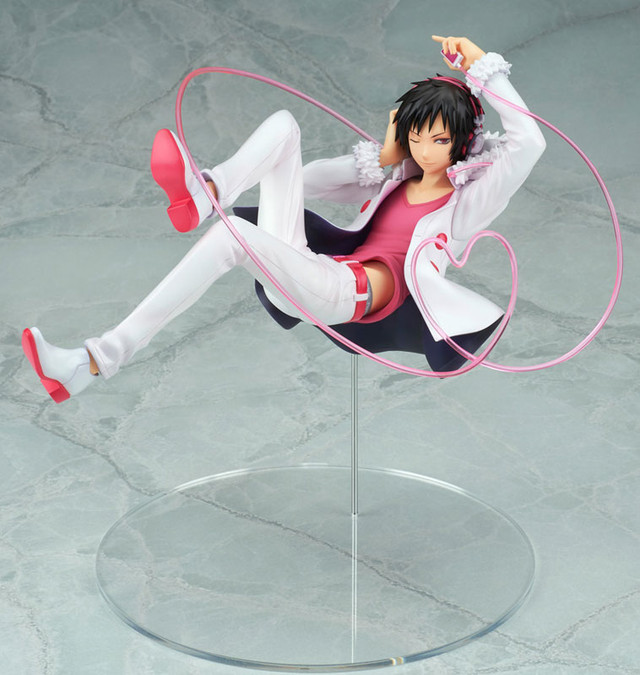 Alter has been producing some awesome figures as evident from our list. We get yet another Durarara figure from them and this time it's the figure of the skeptic philanthropist Izaya Orihara that was released in July 2016. The information broker's figure is based on the series' 2010 first soundtrack, "Psychedelic Dreams." Izaya is shown floating and listening to his favorite tunes. He is wearing a combination of white and pink clothes. His pink headphone cord that is hanging around him even makes a heart shape. This figure is a painted non-articulated figure that is 17 cm (6.7 inches) tall. This PVC figure was sculpted by Kohirou and color was done by Gareki no Shouko and it comes with a stand. To make this figure a part of your collection you will need around 11,040 yen (~109 US dollars).


---
---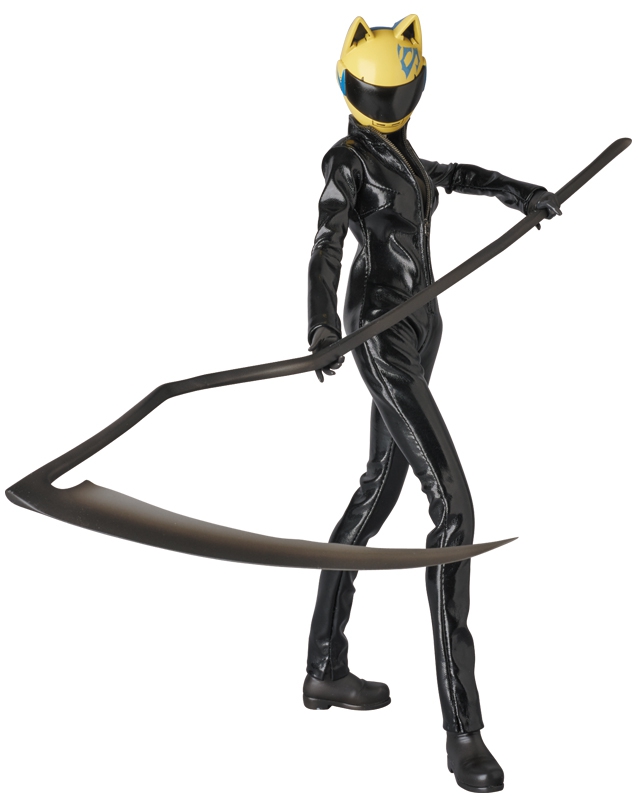 It is only fitting that the black rider takes our number one spot. We already had a few of Celty's figures but this Medicom Toy's RAH line figure really stands out. The figure was released in March 2016. This Celty figure is made from PVC and ABS and it stands 30 cm (11.7 inches) tall. The figure was sculpted by PERFECT STUDIOS with clothing made from real fabric. The figure comes with Celty's scythe, a removable helmet, latex suit and a cellphone. The figure is fully poseable so it's up to you to recreate your favorite Celty moment. You can get this unique and gorgeous Celty figure for only about 27,750 yen (~274 US dollars).
---
With that we are done with this Durarara!! showcase and we hope you found a figure that will bring a piece of Ikebukuro to your collection.
Brought to you by