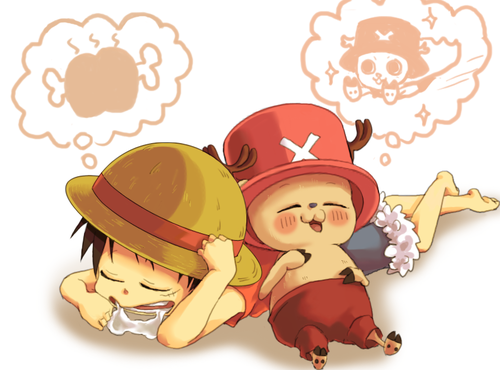 Ah, who doesn't love chibi versions of anime characters. These cute little things with oversized heads and short bodies will melt even the coldest of hearts. The internet is full of these cute characters. With this kind of popularity, it is no wonder that some companies decided to immortalize some chibi characters as awesome figures - which we are here to show you today!


---
---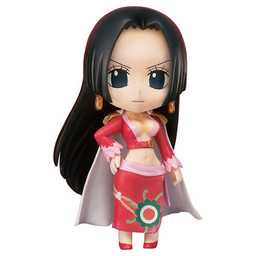 The fifth spot on our list belongs this time to an awesome figure from Bandai's line Chibi-Arts. This chibi figure is a figure of One Piece's femme fatale, Boa Hancock. Just be careful not to turn to stone while adoring this irresistible figure. This Boa figure was released in March 2013 and it is a completely pre-painted ABS and PVC figure that is 10 cm (~3.9 inches) tall. This set comes with two face types, an optional arm set, an optional lower body set, Salome, base and dialogue parts and a base set. You can get this figure fairly cheap from around 1000 yen (~10 US dollars) to around 3850 yen (~38 US dollars).


---
---

Conquering the fourth spot on our list is the eternally optimistic captain of the Straw Hat pirates; the one and only Monkey D. Luffy. This adorable figure comes from Bandai and their Chibi-Arts line. This 11 cm (4.29 inches) tall completely pre-painted PVC figure was released in August 2011. Luffy comes with a wide array of bonus goodies which includes a main body, two face plates, an alternate body part, signature straw hat, a coat, an arm pair, a meat chunk, a jug, and two base stands. Luffy can lead the ragtag crew of your collection for only 4660 yen (~46 US dollars).


---
---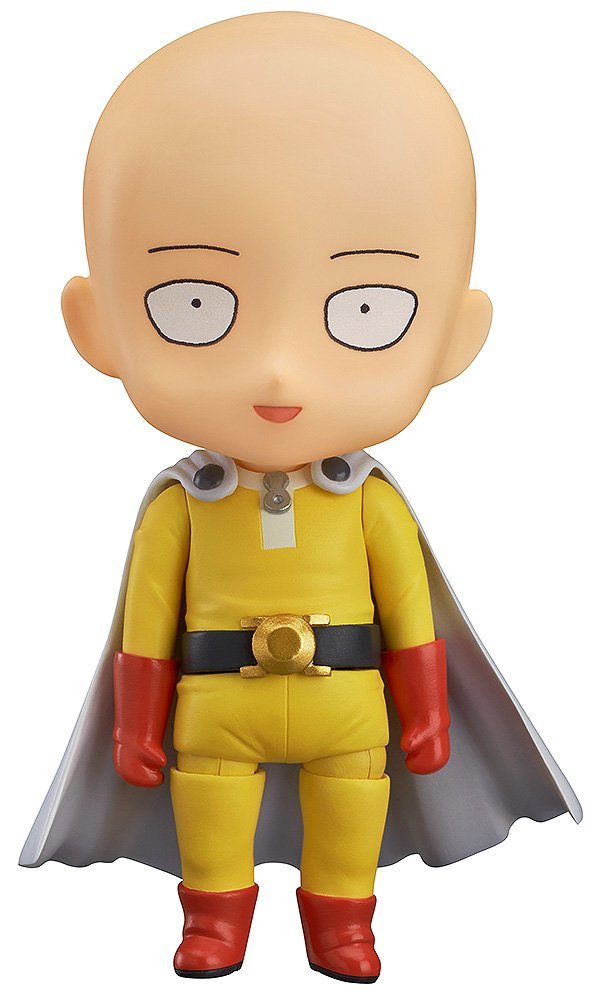 The third figure on our list is of our favorite bald-headed indestructible protagonist, Saitama. Good Smile Company brought us this cute One Punch Man figure. The figure was sculpted by Good Smile Shangai's sculptor Nd_Dog and it is ready capture your heart with its cuteness. This 10 cm (approx. 3.9 inches) Saitama figure is made from a mix of ABS and PVC. This figure of Saitama is fully painted, articulated, and comes with a number of goodies. With this figure you will get 2 gloriously bald heads, one with his characteristic calm, and somewhat blank faced expression and the other with the expression he only makes when he is facing an interesting opponent. Which one you would use is up to you because these heads are interchangeable. Saitama's supermarket bag, another iconic item from the show is included with this figure. We can't possibly allow Saitama to miss those all-important supermarket discounts, and you dear reader should learn from his example. Do not let this 6180 yen (~61 US dollar) figure slip through your fingers.


---
---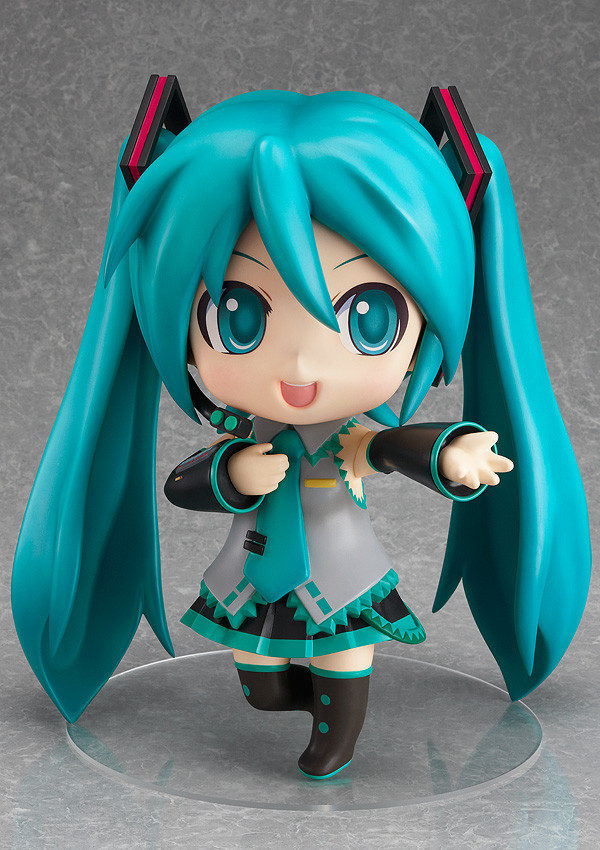 The next figure to take the central stage comes from the Good Smile Company as a part of their Nendoroid figure line. This Nendoroid Hatsune Miku figure is a part of the first ever set of lottery-based products from the Good Smile Company. This figure could only have been won during the Winter of 2012. This Hatsune Miku figure is a one of a kind Jumbo Winter Ver. that is 30 cm (11.7 inches) tall. Max Factory's Yukiwo Ageta sculpted this figure in cooperation with Nendoron. This chibi Hatsune Miku figure itself is a pre-painted non-scale articulated figure made from ABS and PVC. A translucent stand is included with the figure. To own this cute figure you will need around 10,340 yen (~102 US dollars).


---
---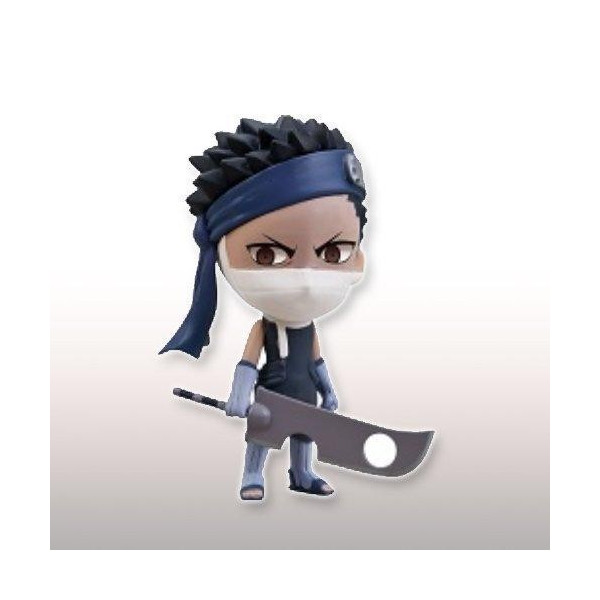 Next we have a figure of Naruto's Momochi Zabuza from Banpresto's Ichiban Kuji Naruto Shippuden Vol 1 line. This figure was released in October 2012 and it could only have been won during Banpresto's monthly Ichiban Kuji event. The figure stands 6.5 cm (~2.54 inches) tall. This Zabuza figure is a completely pre-painted PVC and ABS figure. Zabuza comes with his signature Kubikiribōchō. Zabuza can be a shinobi in your collection for only around 22,690 yen (~224 US dollars).


---
And once again, we arrive at the end of the article. We hope you enjoyed and found some new chibi figures that will be an excellent addition to your collection.
Brought to you by