Pick a Show, Any Show, From Our Top Independent OVAs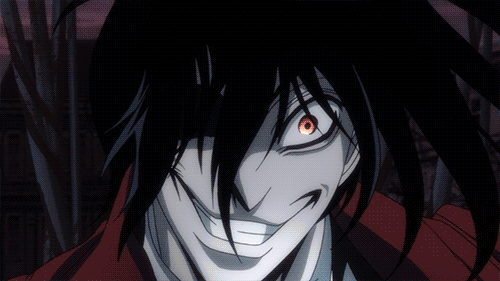 An OVA (Original Video Animation) is fairly similar to an anime TV show in format. OVAs are episodic and usually run at the 25-50 minute mark for each episode. They also tend to be on the short side with generally 4 to 12 episodes per series.

For this article, we will be ignoring OVAs that are sequels or prequels of pre-existing television shows; spin-offs that are more or less independent from their parent story are included. They are also ranked exclusively by their MAL Rating. Every OVA on this list is something that you can just sit down and watch.
Grab the popcorn and let's watch an OVA today!
---
---

Naota Nandaba has a pretty boring, simple life…until a crazy woman runs him over, knocks him over the head with a guitar, and starts living with him. Absolute craziness soon follows.
---
---

Kintarou Ooe is our titular Golden Boy, a young genius who travels around wanting to simply experience and learn from the thrill of life. Along the way he will meet a variety of lusty and busty women, each of whom will impact his life just as much as he impacts theirs.
---
---

A spin-off of the OVA Tenchi Muyou! Ryououki, War on Geminar features a young man teleported to an alien planet to pilot a mecha and fight a war. With no other choice if he ever wishes to return home, the war rages on as he is thrust into this alien battle.
---
---

Hybrid Children are androids that are more than just machine, being able to love and live like a human (think Astroboy, minus the whole superhero thing). Each episode of this OVA tells its own story of the bond between owners and these extremely advanced androids.
---
---

When two unpopular transfer students come to a new school they bond over boredom and a desire to become bonafide delinquents. Naturally these misadventures cause the pair to become a pranking duo that would even put Bart Simpson to shame.
---
---

Advent Children Complete is a sequel, but it's the follow up of a video game and not an anime so we can throw it on this list. The Complete edition of this OVA contains an extra 26 minutes of footage over the original featuring extended fight scenes, more detailed looks at new characters, and a reworked soundtrack.
---
---

When it comes to work, you sometimes have to take what you can get. Like when you want to be a pop star, but your only option is to become the frontman of a death metal band and pretend to be a demon from hell who murders people and eats babies. Whatever pays the rent, right?
---
---

While Gundam Unicorn is technically a sequel, the storyline that began with the original series was wrapped up in the film Char's Counterattack. Gundam Unicorn features a new story about a young boy, a mysterious girl, and a legendary item that could change the fate of mankind forever.
---
---

The Hellsing Organization is a British task force dedicated to hunting down supernatural threats against humanity. Their greatest weapon is not a man, but a monster: the vampire Alucard. With the greatest threat they have ever faced on the horizon, Hellsing must now protect himself and the world from monster and man alike.
---
---

Legend of the Galactic Heroes is the longest OVA to date, passing up even most television shows at a whopping 110 episodes. This classic space opera features two fractured intergalactic governments that enter the end game of a war that has spanned 150 years when two new commanding officers enter the fray.