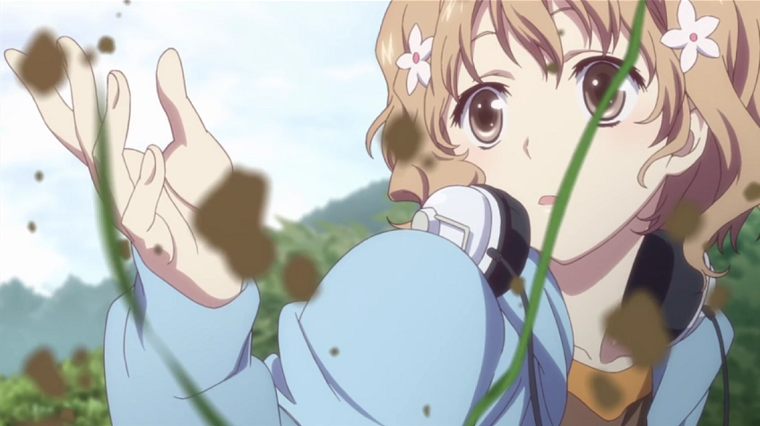 Ohana Matsumae from Hanasaku Iroha looking extremely pretty with her headphones.


Stuck for that perfect accessory to complete your look? Try something slightly unusual and you too could be as hot as any anime girl with headphones. Whether it is through love of music, dedication to technology, or maybe even as a deterrent so others don't try to talk to you, these 15 girls all have a unique flair made visible with their choice of headgear.


---
---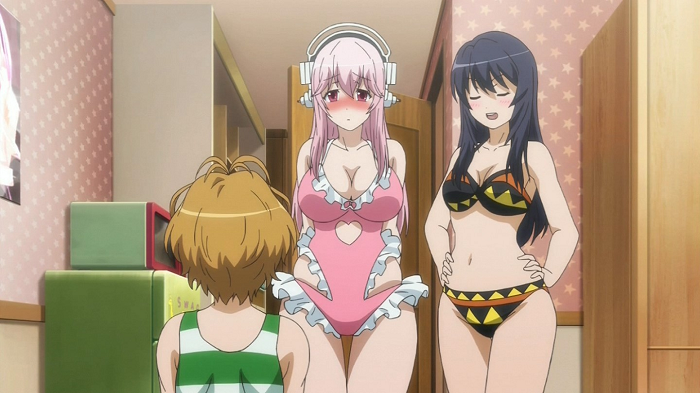 Super-hot Super Sonico wouldn't be the same without her unique headphones. In fact, she is never seen without them, even keeping them on while wearing her bathing suit at the beach! She is very dedicated to music being the vocalist and guitarist for her band First Astronomical Velocity, and this anime girl with headphones really shows this with her look.


---
---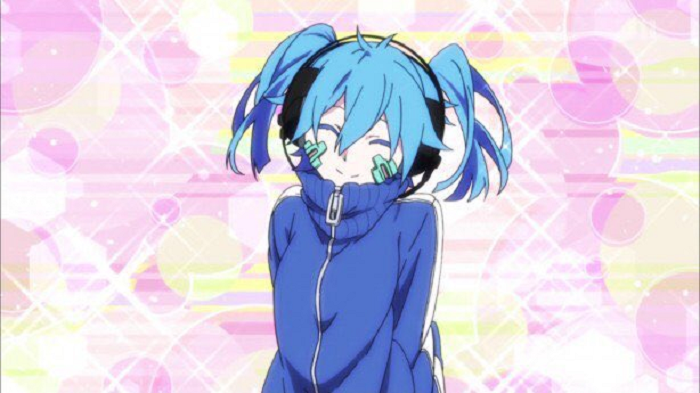 Everybody's favorite computer virus, 'Ene' is a very cheeky anime girl with headphones. Hacker and trouble maker, her headphones enhance both her link to technology and her mischievous ways. She just wouldn't be the same without them.


---
---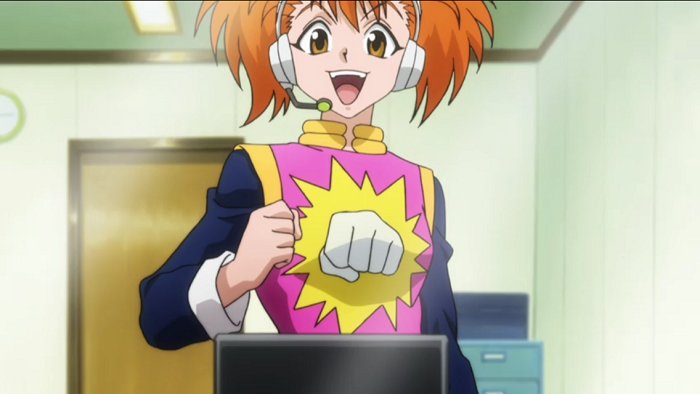 The arena would be simply incomplete without this cute anime girl with headphones. She is often just the voice in the background, but she wears her headphones with pride.


---
---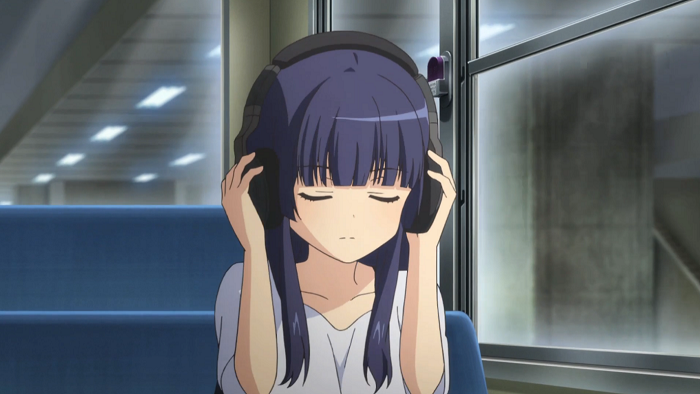 Headphones can be a great way to hide in plain sight. Also a great excuse to ignore those around you when it suits you and just block out the world. This anime girl with headphones definitely knows how to wield her weapon well.


---
---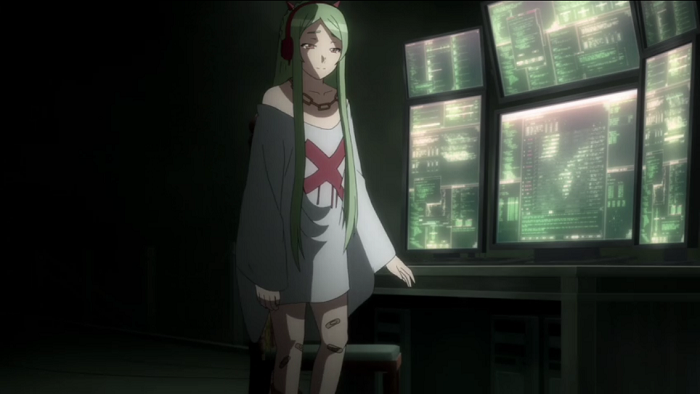 Headphones can lend many things to your look, and come in a myriad of guises. This spiky set really betray the inner personality of this anime girl, and she just wouldn't be the same without them.


---
---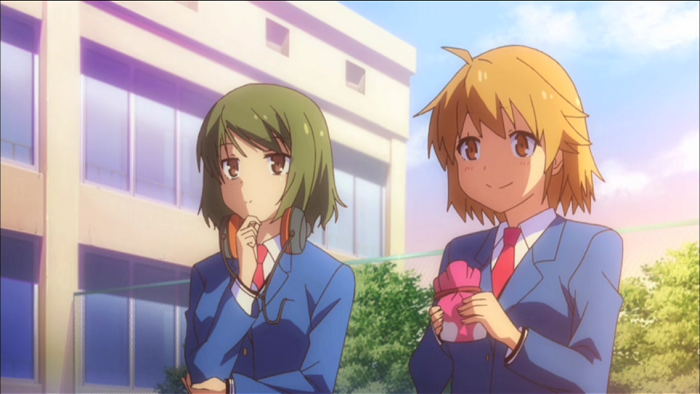 Hau-Hau's dedication to music is reflected in her clean and cute look. Sometimes she seems to fade into the background, but this anime girl with headphones is actually extremely talented. Not only does she play the piano for the graduation ceremony, but she also writes the soundtrack for Misaki's hit anime.


---
---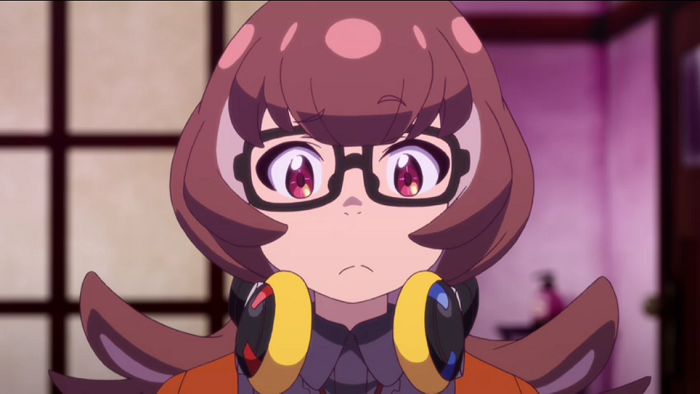 No one is quite what they seem in this mysterious anime that is much more than first meets the eye. Daihatsu is an inventor by name and by nature, but her accessory is not just homage to her passion, but also a clever clue to the secret of this anime girl with headphones.


---
---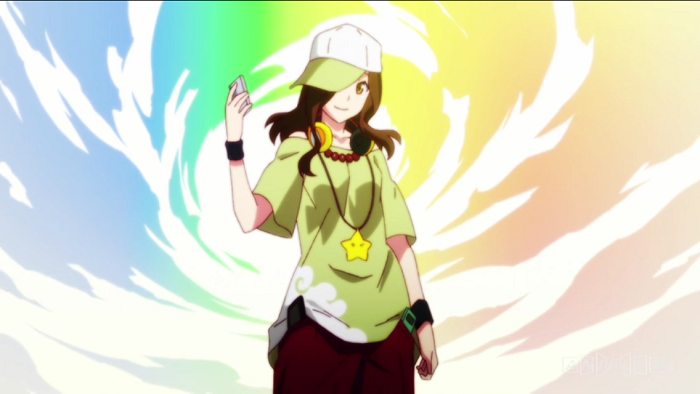 Izuko Gaen is an anime girl with headphones whose tech obsession is more than obvious. She has vast knowledge and is willing to help - but this comes at a high price: instead of money you will owe her a favor.


---
---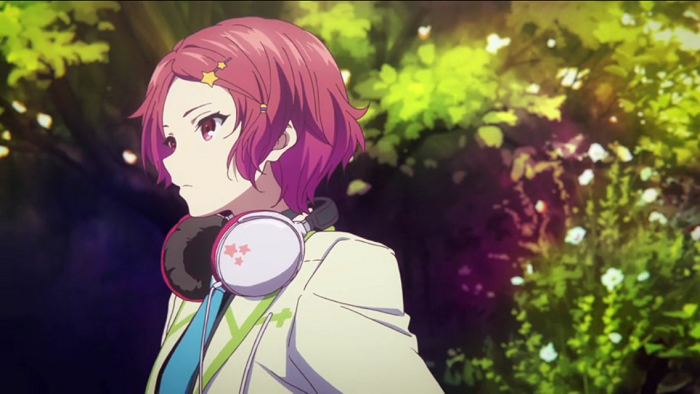 Koito Minase has a beautiful voice that can even dispel a troublesome phantom. But this anime girl with headphones has plenty to hide under her perfectly coordinated headgear. She does eventually open up to her friends, but her signature headphones still remain.


---
---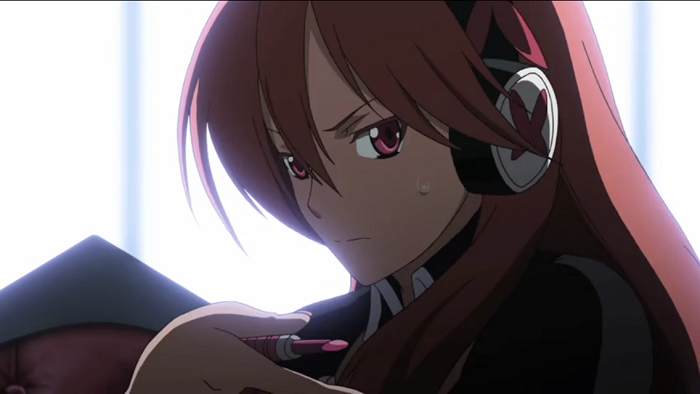 A shapeshifter, but when in her natural guise, Chelsea is one hot anime girl with headphones. Forever calm, is it her music that makes her unflappable?


---
---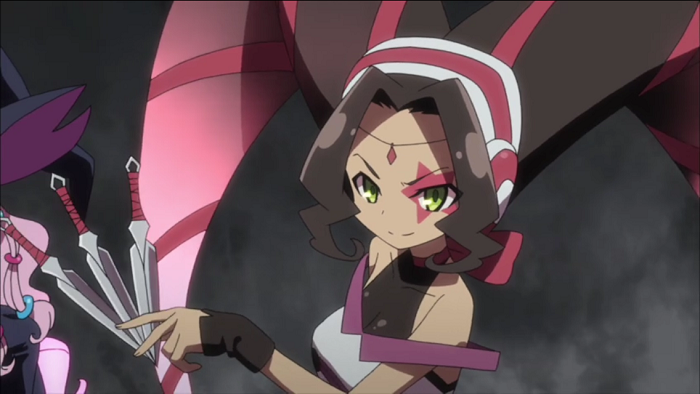 Priscilla Twilight is a music teacher. Though her headphones are often mistaken for simple headgear at first glance, don't you ever forget her in a discussion of anime girls with headphones.


---
---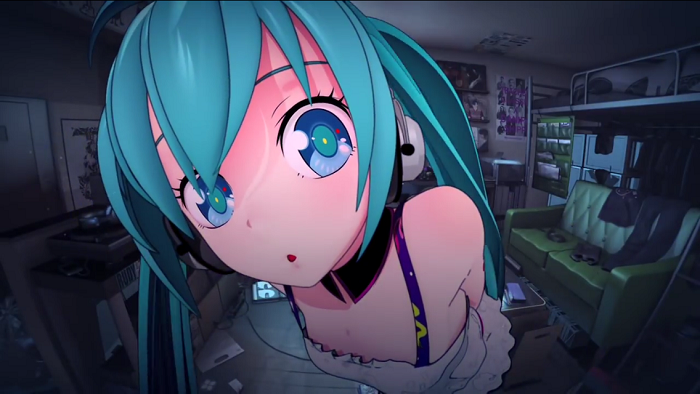 This list would have been incomplete without the most famous anime girl with headphones - Miku! Forever shrouded in mystery, one thing is more than clear - she looks damn amazing in those headphones.


---
---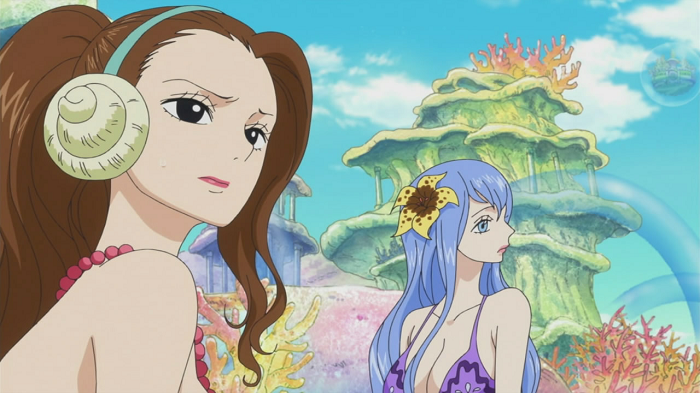 When being a beautiful mermaid simply isn't hot enough, how about adding a set of shell headphones? Well that's exactly what you get with Seira from One Piece. She's also a dancer at the mermaid cafe, the perfect vocation for this nautical beauty. What more could anyone possibly want?


---
---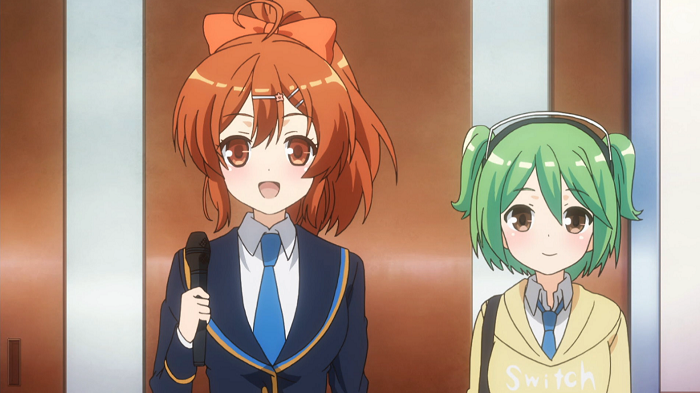 What's the best way to accentuate your already unbelievably cute hairstyle? You guessed it, and Tomo-chan is the cutest anime girl ever in her headphones! Assisting with the school radio station means she is mostly seen behind the sound desk, but not being center stage doesn't take anything away from this girl and her great headgear.


---
---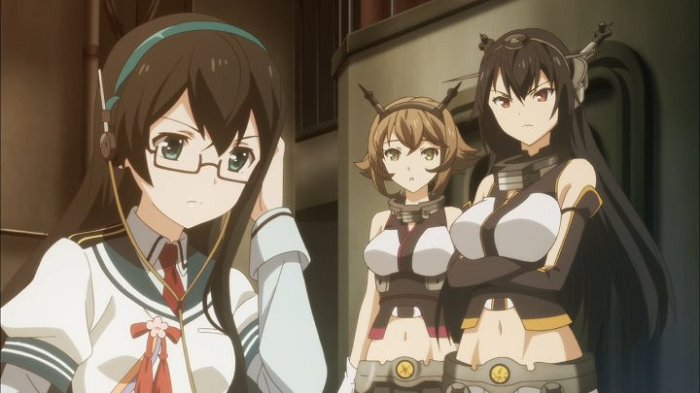 Even when her headphones are for work, this anime girl proves you can still make it a cute accessory. She bears the spirit of a light cruiser, and while unable to undertake her original mission, she still has a vital role and does it with pride.


---
---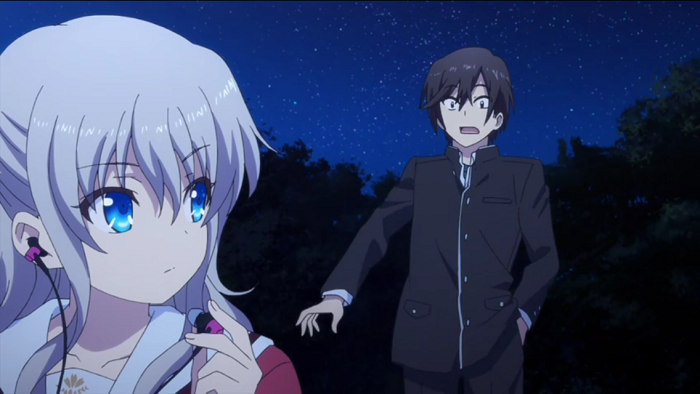 So Tomori isn't your usual anime girl with headphones (well, earphones really) as they are not a permanent part of her look, but she deserves a special mention as her music player and the post-rock band Zhiend are so important to her. She can often be found alone listening to it, and even gives her player to Yuu as a present - a seemingly unimportant moment - but used as foreshadowing for their budding relationship. Zhiend is also used as a point of stark contrast to the other music group mentioned in Charlotte - How-Low-Hello - whose music is often showcased in a music video watched by several people. On the other hand, Zhiend conjures personal memories and images for the listener while playing only for them in the headphones. For more on Zhiend see this great article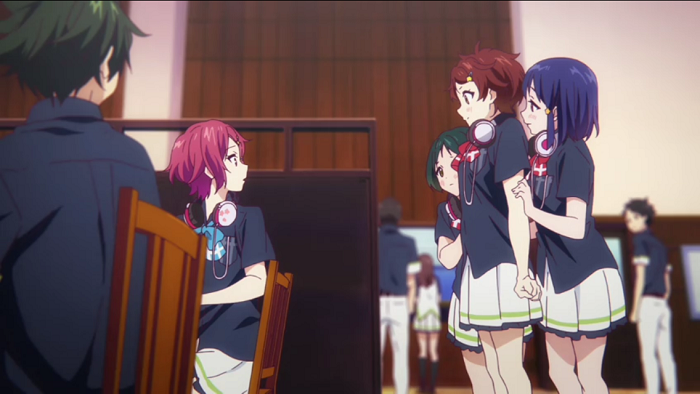 Of course the ultimate honor for any anime girl with headphones is your own fan club based on your unique look!