Anime Boy - Black Hair Edition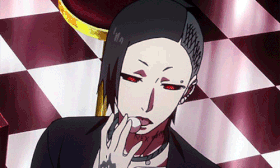 There's plenty of eye-candy for the guys in anime; beautiful girls and women everywhere. In recent years, the girls have been getting just as much anime love. Keeping in mind the sometimes difficult to distinguish hair color (is that dark brown, blackish-brown, or black?) here is a collection of 20 hot black haired anime boys.

While this list does not encompass every raven haired beauty in anime, there is a little taste of all genre of anime boy - be it sports or horror, older or younger, long haired or short haired.


Let's Start the Black Haired Anime Boy Slideshow!
---
---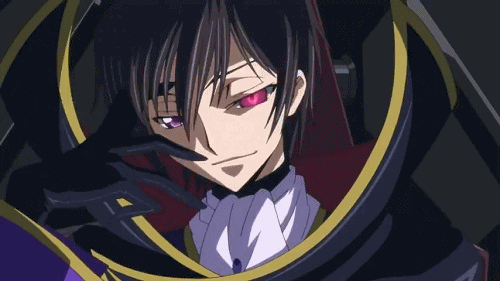 A little bit psychotic, a lot of tsundere, the list wouldn't be complete without Lelouch Lamperouge. Who wouldn't like a slinky boy-genius with the exotic black hair, lavender eye combination? Let's not forget his winning, maniacal laughter.


---
---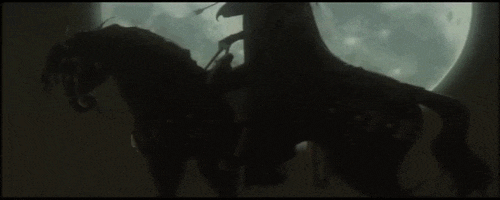 Classic sharp angles and immortal beauty; no one captures it better than Yoshitaka Amano. D is everything a vampire (well, dhampir) should be - regal, aloof and so very cold.


---
From: Ao Haru Ride (Blue Spring Ride)
---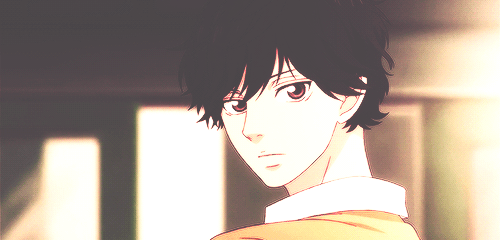 This anime boy is every high school girl's dream, pretty amber eyes and an earnest personality. He is perhaps a bit angsty, but what adolescent isn't?


---
---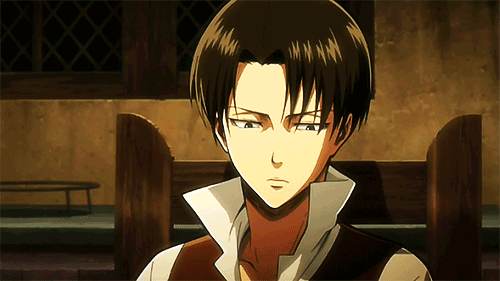 Short, angry, neurotic - what's not to love? A cantankerous old(er) man is just what the collection needs! Well, if you calculate his relative popularity with fans, it's pretty obvious Levi couldn't be left from this list, no matter how taciturn he is.


---
From: K
---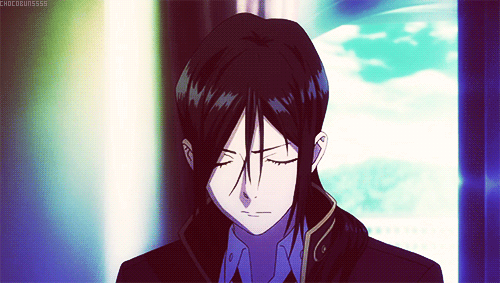 A bit of an oddball, Kurou is nonetheless 'hawt', with his fabulous pony tail and swordsman skills. So what if he tends to carry around a recording of his mentor's turns of phrase and play them on repeat for 'life advice'?! Maybe more of us should do that...


---
---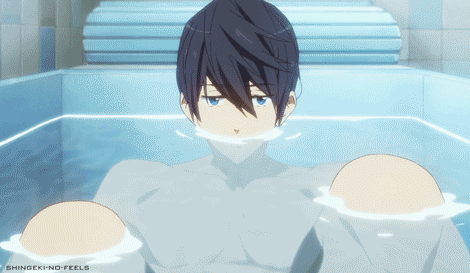 Yet another quiet, introverted protagonist; a prodigious swimmer and pretty boy.


---
---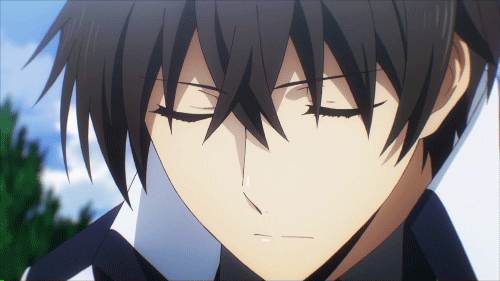 Another boy genius, but far more humble than Lelouch. This anime boy is adorably awkward in social situations and totally OP in a fight.


---
---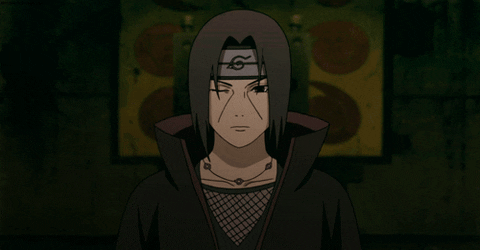 If you don't love Itachi you have problems. He's the perfect soldier, sacrificing it all for the greater good of the Hidden Leaf Village , despite the genocide of his own people. But hey, who looks at little details like that? The guy adores his baby bro and pulled off some of the most awe-inspiring acts of subterfuge in anime.


---
---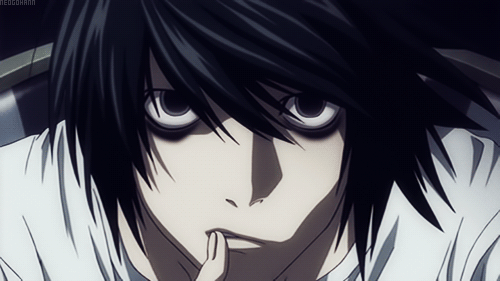 Lawliet has an unconventional appeal. A hermit, hunchbacked insomniac who only eats sugar and has practically zero social skills isn't what most people think of as hot. Nonetheless, the Great Detective is a much beloved black haired beauty.


---
---

Mysterious and broody, Alex Row has the makings of a great heartbreaker. It was just a shame his role in the story of Last Exile was so eclipsed by everyone else that he ends up lingering more in the background and unnoticed than many other characters in this collection.


---
---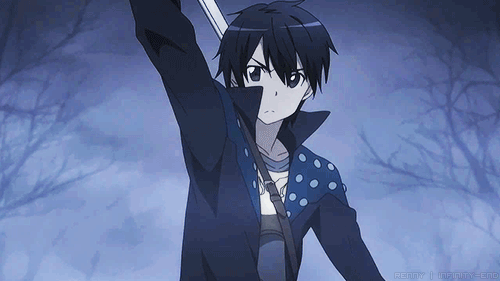 Gamer boys are all the rage and Kirito is at the top of the list in popularity. A little silly, a little broody, he's one of the least extreme anime boys there are. Well, until you toss him a couple of swords and a face to pummel.


---
---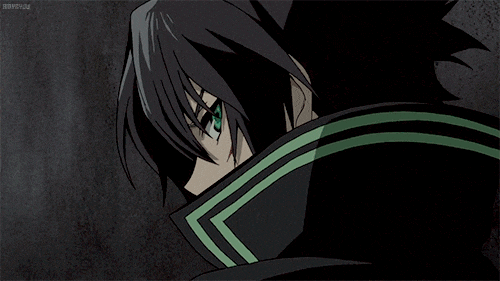 Nothing quite takes the trophy like a revenge driven, angry teenager with odd, inhuman powers. Yuuichiro is an interesting character, if a bit cliche, but his striking green eyes and black hair make up for all the emotional trauma... right?


---
---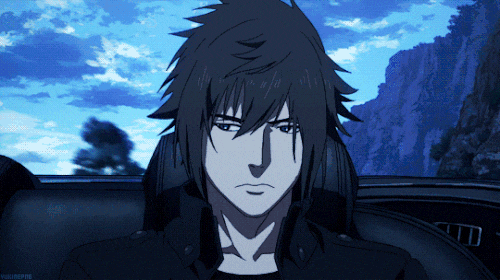 Noctis, another stunning character design by Nomura, and ruthlessly dangled in front of fans since 2010. It would be impossible for the super powered swordsman not to make this list. While little is still known about the full extent of him as a character, all the juicy little teasers have given us more than enough for him to make this list.


---
---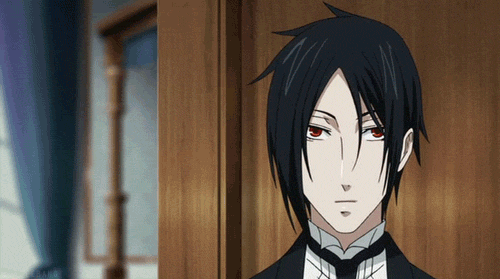 We all would love to have a sexy, demon butler at our beck and call, wouldn't we? Especially one with the morbid humor Sebastian displays.


---
---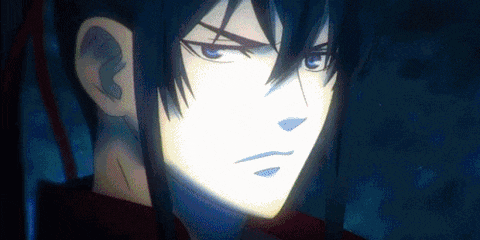 DeviantART
Test tube baby, exorcist and swordsman, Yuu has a bit of everything going on.


---
---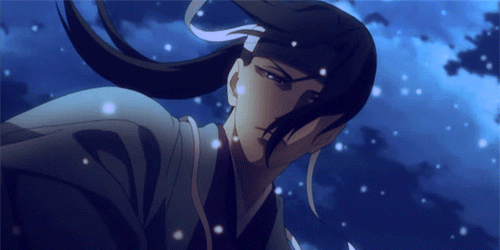 Every list of hot dudes needs a samurai, because nothing is sexier than a topknot and snazzy Shinsengumi uniforms, am I right? Well, maybe his pretty eyes and that ponytail make a pretty good argument too.


---
---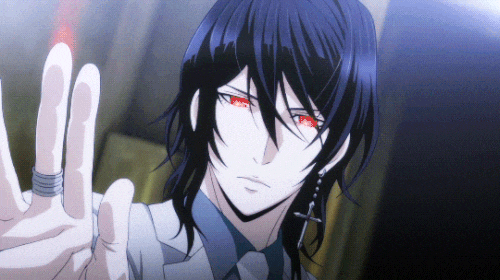 Another stunning and badass vampire character, Rei hails from a Korean web comic and kicks monster ass with some pretty impressive telekinetic powers.


---
---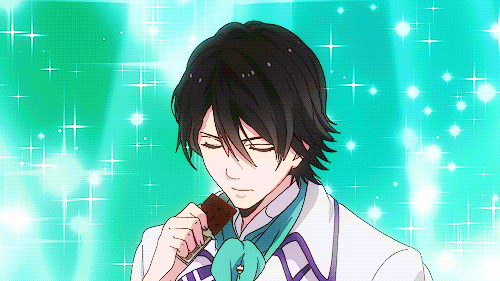 Bakers and chefs need all the love, especially dazzling, prettyboys like Mitsuki.


---
---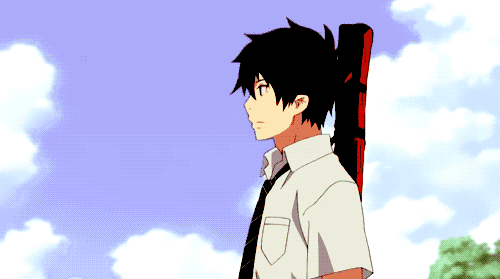 An average dude with inhuman genetics, Rin has big dreams but not really any plan on how to reach them. Sounds a lot like anyone trying to make the scramble through life.


---
---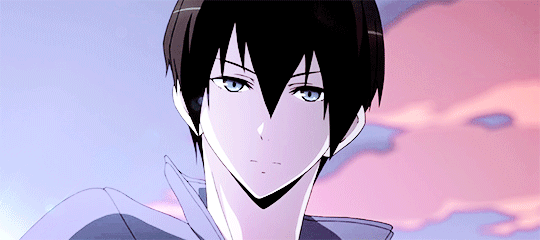 Another glasses wearing character, although his need for them is debatable. Retired athlete, aloof and detached from most of his peers.


---
While all of these guys are stunning, they aren't the only hot boys in anime; a few others include Izaya Orihara, Sasuke Uchiha, and Uta from Tokyo Ghoul.