---
---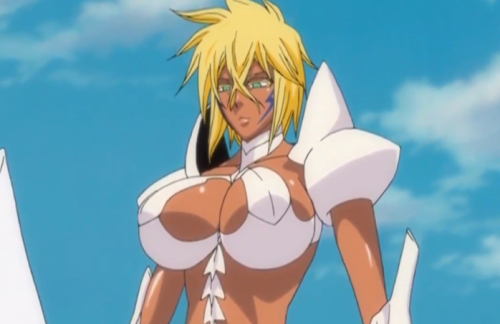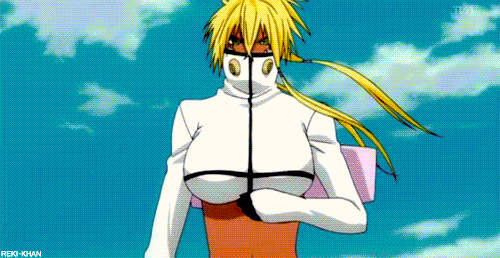 Without a shadow of a doubt, Tier Harribel is one of the most striking characters in the Bleach universe. Her blonde hair contrasts perfectly with her bright blue eyes and olive skin. However, it's her stylish Arrancar jacket which covers the lower part of her face and well-endowed breasts which command attention.
There are many hot Bleach girls, but few who can get pulse rates racing just like Tier Harribel.


---
---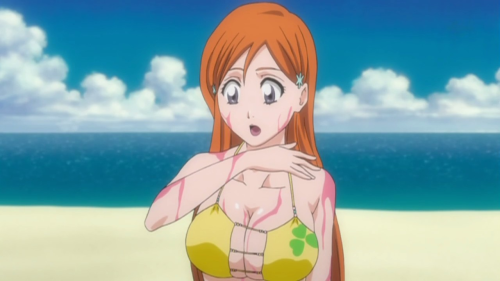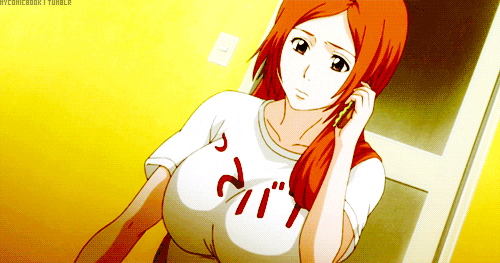 Beauty and brains are just two of Orihime's many attributes. Some of her more noticeable facets are her long orange hair, curvaceous body and friendly demeanor. But we're only starting to scratch the surface here; she's got one hell of an imagination! While working on a school assignment which asked her how she saw herself in the future, she portrayed herself as mighty powerful and destructive robot.


---
---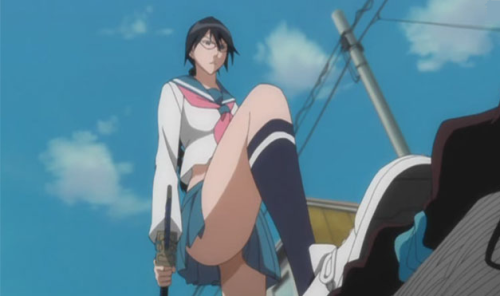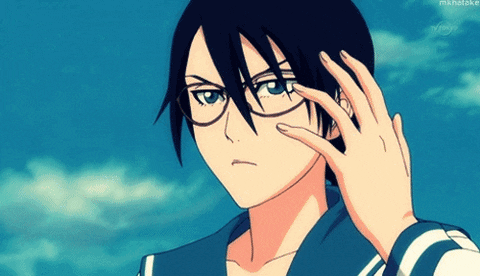 Lisa doesn't quite have the sunny disposition of many of the other Bleach girls here. She certainly seems distant, and prefers to keep to herself, while enjoying some erotic manga during her free time. This undoubtedly adds to her allure, and makes us wonder what manga she's reading right now. I'm guessing it's probably something naughty.


---
---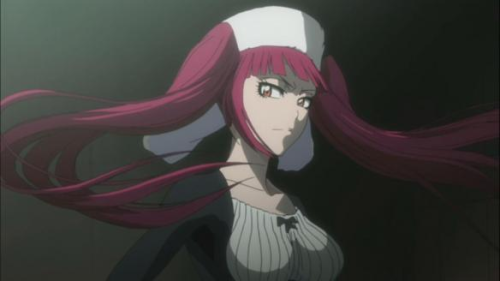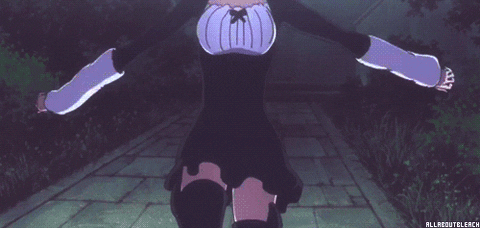 The hot-headed Riruka has reddish-purple eyes and hair, a black and white dress, and thigh-high boots that give her a pretty distinctive look, while also making for a pretty simple cosplay idea! Now, if she could only work on her anger issues, wouldn't that be great?


---
---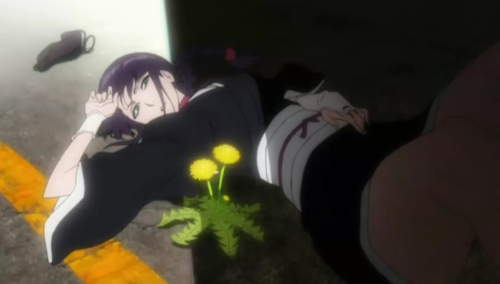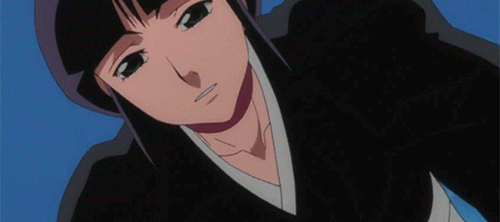 I'm sure there are plenty of Bleach fans who appreciate Nemu's dress sense. After all, she's damn hot in her black kimono which doesn't extend further than mid-thigh. Obviously, it's not just her outfit which draws attention, but also those beautiful big green eyes and braided hairstyle.


---
---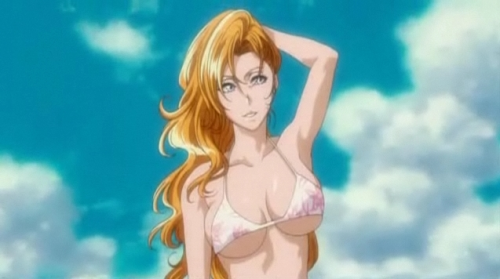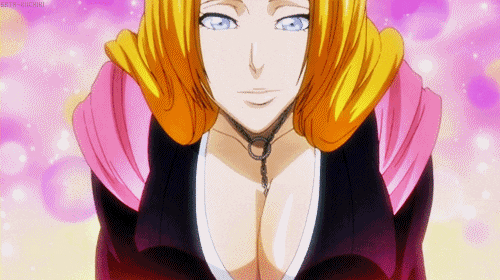 One of the most elegant and exquisitely beautiful women in Bleach, is none other than Rangiku Matsumoto. She has all the attributes of a femme fatale, given her long blonde hair, blue eyes, beauty mark and voluptuous breasts. Quite frankly, she's simply irresistible in her Shinigami robe and one of the hottest Bleach girls out there!


---
---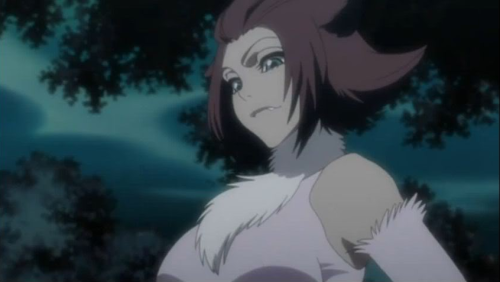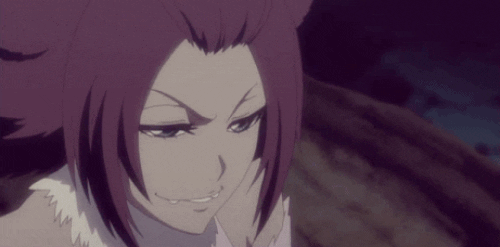 Haineko stands out from the roster of hot Bleach girls, and that's partly due to her true nature. She's the spirit manifestation of Rangiku Matsumoto's Zanpakuto, with feline-like characteristics in her physical form. Her nails resemble claws, and she has a tail while various parts of her body are covered with pink fur. But none of this detracts from her sexiness, as this is one lady with curves in all the right places!


---
---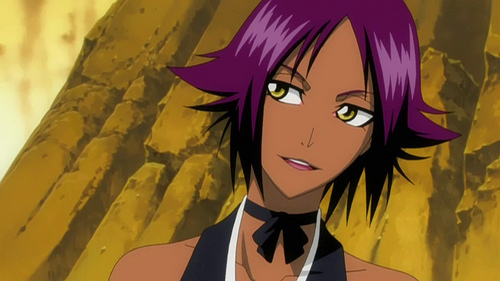 Yoruichi has stunning golden eyes, which remain alluring when she transforms into her cat form. In fact, she prefers to spend most of her time as a cat, which means that this is one of those hot Bleach girls who would prefer to go incognito.


---
---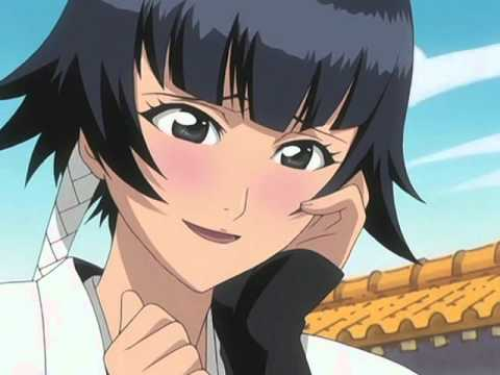 While a few of the hot Bleach girls here wouldn't be out of place in a beauty pageant, Sui Feng is perhaps a little different. This doesn't mean that she doesn't possess those fabulous beauty genes, but she prefers to be locked in combat. She's deadly serious and doesn't concern herself with trivial things.


---
---

Hot Bleach girls are not all sugar and spice; a few possess a rather dark streak. Loly Aivirrne is just such a girl, who does seem a tad creepy with the remnants of her hollow mask covering her left eye. Furthermore, she has the nasty habit of becoming jealous and very violent towards other women who draw the interest of her leader, Sousuke Aizen, who she has a mad crush on.


---
---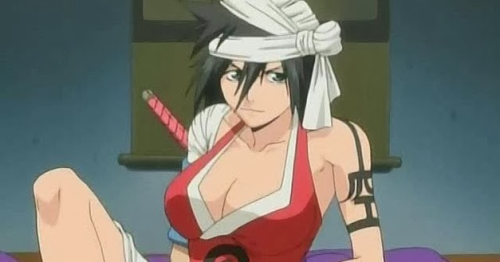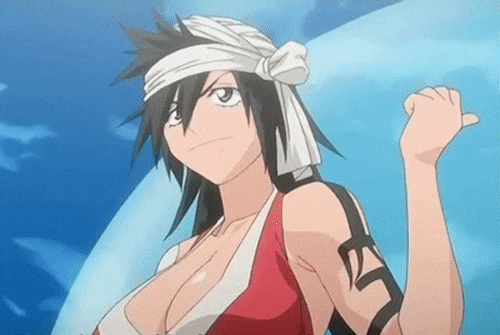 Kukaku isn't exactly that nice girl next door which you can just walk up to and ask out on a date. It's very likely that she'd just beat down the poor soul who would attempt such foolishness. This is one tough cookie that's in charge of her clan, and is prone to a heavy-handed approach in dealing with those inclined to rub her the wrong way.


---
---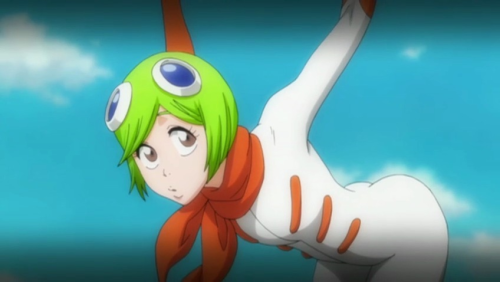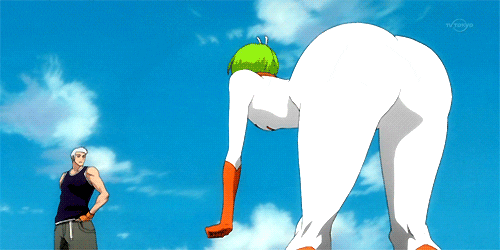 At first glance, Kuna looks a little goofy. This is due to her green hair, large goggles and 70's era bodysuit which wouldn't be out of place in a Super Sentai show. But then again, that tight white suit just lets us appreciate her fine figure even more - which makes her a candidate for one of those hot Bleach girls fans can definitely drool over.


---
---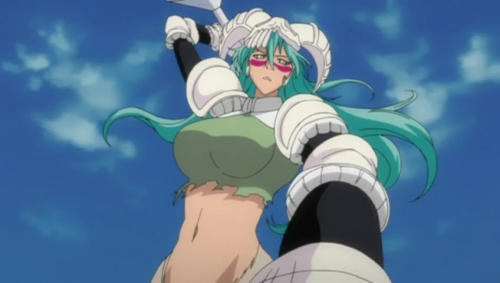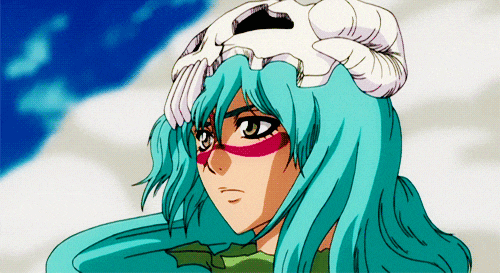 There is an otherworldly and mysterious air about Nelliel Tu Odelschwanck. This is partly due to her Arrancar lineage and the skull-like Hollow mask which covers the top of her head. There's also a scar running down from her forehead, though it's often concealed by her green bangs. A red marking across her face gives her a tribal look which totally suits her overall vibe.


---
---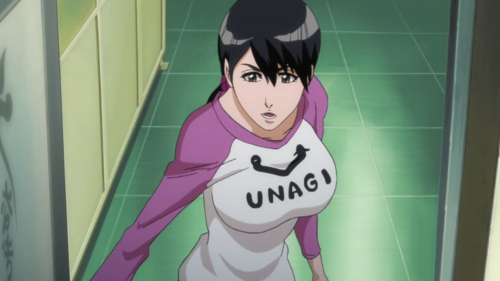 Ikumi is a mother, a businesswoman, and a badass hand-to-hand fighter who has no problem making short work of idiots who mess with her, or Ichigo. Truth be said, one can only admire her for all her abilities and well-toned body. For those that appreciate the more mature ladies, Ikumi more than makes the grade as one of our awesomely hot Bleach girls.


---
---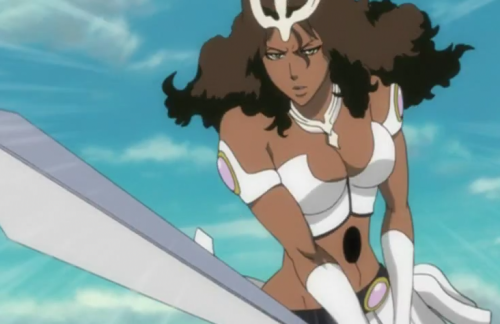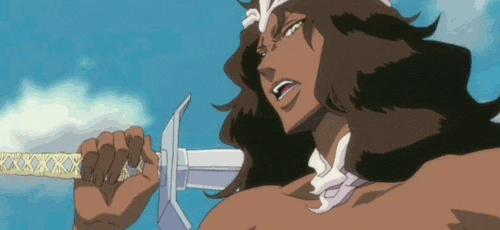 It would seem that Arrancars are destined to be divinely beautiful, in addition to being fearsome warriors. Franceska's dark skin and massive breasts are certainly head turners. Her outfit is equally impressive, as her mask fragment is in a crown shape on her head which only helps to elevate her presence.
But if we're perfectly honest with ourselves, this is one hot Bleach girl we'd prefer to bump into at a beach party instead of the battlefield.