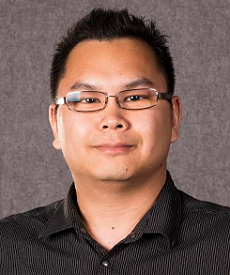 Have you ever wondered what it was like to work in the anime industry? Is it your dream to work to spread anime to the rest of the world? Sylvester Ip of Madman Entertainment was kind enough to answer some questions about the anime distribution industry! Madman distributes and streams anime in Australia and New Zealand.
 
Please tell us a little about yourself and your history with Madman/the overseas anime industry.
I have been with Madman since 2002. First as a moderator/admin of the Madboards forum community and then full time with the company from 2004. Since there I have been working with the brand/licensing/product teams. My title is currently Product Manager and Licensing Assistant. Having been with the business for such a long time it's been very fulfilling to see the rise and growth of anime in Australia/New Zealand and I'm very happy to have been a contributor to this.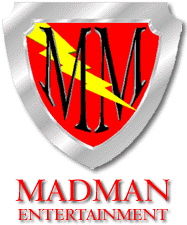 Where did the name Madman come from?
It was from the founder Tim Anderson. He was a pretty keen comic book fan back in the day and the Madman name may be inspired by certain comics. You may remember the old "Shield" logo we used to have as well, very super hero like.
 
Madman started off as an anime DVD distributor. What gave you the idea to create AnimeLab?
We've been dabbling in doing simulcast and episode streaming previously with the Madman Screening Room since 2009. AnimeLab evolved from this project into what it is today. We were well aware of the trends and demands of the anime market to move towards streaming services and AnimeLab was our response to this market driven demand. It is also been a great way for us to combat piracy and help to facilitate discovery by allowing fans to watch shows and gain access to them legally, helping to build a hunger for anything and everything anime.
 
Madman is a leading anime content licensor in Australia. How has licensing of anime developed and changed in the past decade? Do you anticipate any changes in the near future?
We've been around for 20 years now and have lots of great relationships and partnerships with many companies in Japan, the US and around the world. We've been able to continue to grow the anime market in Australia and as the market has grown, and our relationships with these companies continued over the past decade, it has certainly helped in making it easier for us to work with all of them and to give all of them the confidence to work with us as a reliable partner. The landscape for us now is of course competitive in licensing. not just in Australia but around the world, so we are facing some challenges but at the same time, we are confident in our abilities to maintain and grow the market in different ways.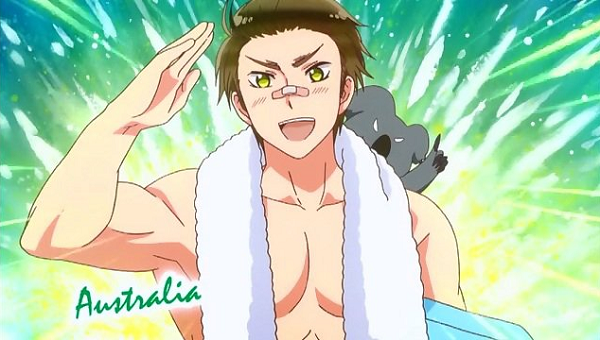 What are some challenges you have faced in licensing anime for overseas markets?
Probably the most difficult one is having to assess more titles, more often and with less information than ever before. Certainly it's easy to analyse something if it's an adaptation, but sometimes with original works it can be more difficult to assess. Previously you were able to view trailers make comparisons and perhaps even unfinished episodes before actually making a decision on offering on a title. These days however it could only be as much as a single piece of key art with a short outline of what the show is and some of the key staff. There are also more risks of course. Will a title do well on home video even after a good streaming run? Home video markets around the world is on the decline and will only get smaller in the years to come, we just need to be able to ensure that we can be agile enough to meet the demands of the market and take on these and other challenges as they come.
 
Are there any challenges you face that you think bigger markets do not deal with? Any advantages?
Each country and territory has its own unique challenges. Different cultural norms and expectations and also economic factors. Australia is a very large country in terms of land size, but most of the population lives on coastal cities and we have a relatively small population too, this of course creates unique and interesting dynamics that make up our country. I'm sure however that we will have very similar challenges of trying to get anime into retailers and into the hands of the consumer, but at the end of the day our efforts in building the market to the best of our abilities.
 
How is anime accepted or viewed in Australia and New Zealand? Is this any different to other non-Japanese markets such as the US?
We've been able to build the market to a very healthy level in Australia and New Zealand over the past two decades. It's still hard to penetrate into a larger main stream audience certainly, that will always be the case, even in Japan only a handful of titles are accepted as mainstream. That being said, the continued growth of the more core fanbase and easier access to anime that we've been able to develop through having retail support in physical locations and also attending a lot of convention events throughout the year, gives us some great insights and touching points into how the fans like to interact with the genre. Being in relatively close proximity to Asia also helps, but acceptance is pretty similar to the US market I would imagine, but on a smaller scale.
 
What is the most popular recent anime in AUS/NZ right now?
Lots of popular titles! Attack on Titan, Naruto, Fairy Tail, One Piece and of course Dragon Ball Z continue to be staple popular titles for us.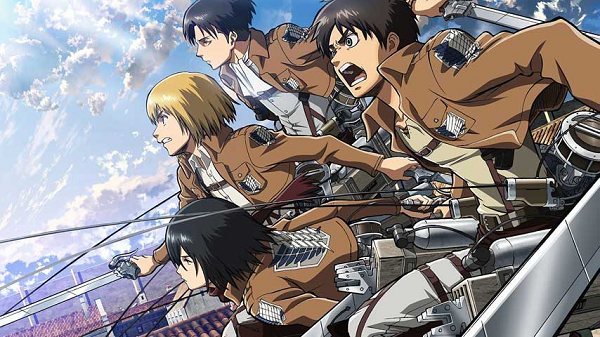 What upcoming Madman/AnimeLab release are you most excited about?
All of them! Every title and product from our amazing partners are exciting to work with!
 
What's your personal favorite anime?
Laputa Castle in the Sky is my personal all-time favourite movie. Neon Genesis Evangelion and Love Live! School Idol Project also holds a great place in my heart!
 
In your time at Madman, have you had any memorable fan experiences?
Lots throughout the years. Most recent examples would be seeing how happy fans were with our special events like the Boruto - Naruto the movie birthday event, the great community spirits seen at the Love Live! Movie screenings and most recently the Love Live! Final Love Live Concert Live Viewing events. Seeing all the fans be super happy and just light up when they interact with what we do is probably the most memorable experiences.
 
You also handle theatrical releases. Are there any challenges in doing so?
Certainly there are always challenges in anything we do, however we have been able to prove that anime is very viable content in cinemas that is generating quite a good buzz around the country. All of the cinemas that we have placed content into have been very happy and want to help us to continue to grow this content. Fans are coming to see anime in cinemas, we want to be able to continue to do so in a sustainable manner going forward and introduce even more content into cinemas. Coordinating on an international level and with us trying to get things into market as quickly as possible is probably our biggest challenge, but we are making great inroads into shortening the windows so that fans can see films sooner than ever before.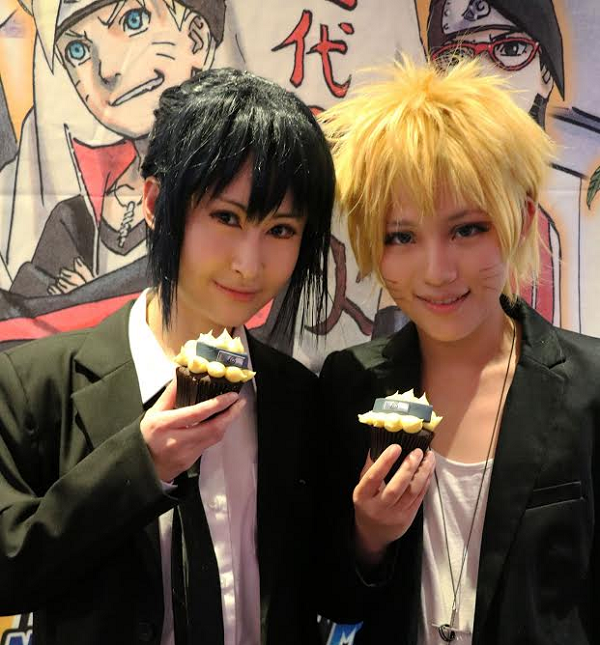 Madman's Naruto premiere
 
Tell us a little about your production division, Madman Production Company.
This is a small team in house that is looking after the development of feature films, TV shows and documentaries. We've been able to successfully develop many original properties including most recently "That Sugar Film" and many more in the works right now. The focus is on developing local Australian content in many areas.
That Sugar Film
 
Anything you'd like to say to AUS/NZ readers of MAL, or MAL users in general?
Thank you for your generous support of anime in Australia and New Zealand. We wish to continue to grow the market in many more ways so that fans like yourselves can continue to enjoy anime quickly and in as accessible ways as possible. Your continued support of us will only help keep this dream alive!