Itching For More Anime Like Sword Art Online?
---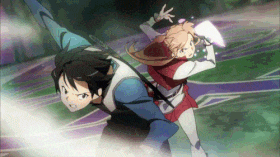 The success of the VMMORPG anime genre only seems to be growing. The appeal of anime like Sword Art Online to the population of fans is so profound that studios saw fit to animate more material of its genre which led to its growth. But why does the idea of being trapped in a virtual reality appeal so much to many of us?
---
What makes anime like Sword Art Online so alluring?
---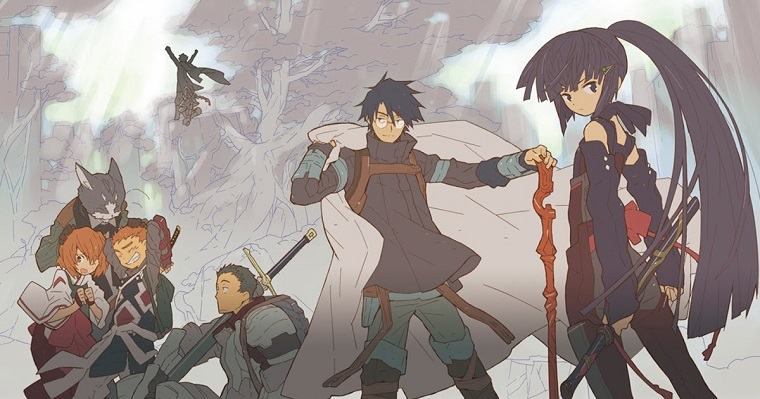 Log Horizon is a super famous VMMORPG anime like Sword Art Online that has a huge fanbase!


The genre of VMMORPG began to develop when anime creators were able to harness a common emotional premise among many anime fans. Many of us crave a distraction - an escape from real life. That is why an immersive setting in anime like Sword Art Online works for us. Perhaps there are some parts of reality that we dread living. After all, the reason we like the anime we like is because we delve into the those worlds and become so absorbed in them.

Many otaku are also avid online gamers. Immersing themselves in anime, manga, and online games, they avoid the many mundane routines they have to deal with in real life. Perhaps that is why getting trapped in a virtual reality appeals so much to anime fans. It captures the interests of anime fans to the extent that even some would even wish to be trapped in those fictional worlds. As such, the most popular VMMORPG anime, Sword Art Online, was, to a certain degree, everyone's dream situation.

Watching Sword Art Online was largely addictive for some, as it satisfied many subconscious ambitions. A dark and mysterious lone wolf in an online game but at the same time being obscenely strong and surrounded by girls who are attracted to him, the protagonist of Sword Art Online, Kirito, quickly gained popularity among fans. The premise of anime like Sword Art Online absolutely nail the fantasies of their core audience.
---
Come Check Out Our 7 Picks For Anime Like SAO
---
MAL Rated 8.17, Ranked #334 | Aired Fall 2013 | Produced by Satelight
---
Arguably the one that respects the material of online games the most, Log Horizon focuses on the mechanics of the online game, Elder Tale. Instead of focusing the plot on the events that led to them being trapped like what happened in Sword Art Online, Log Horizon features the overall experience of playing online games, which appeals even more to those who have played or are playing online games. Also, unlike in Sword Art Online, in Log Horizon, if a player is killed, he or she simply respawns. This gives a lot more space for the other story elements to develop.


---
MAL Rated 8.03, Ranked #494 | Aired Winter 2016 | Produced by Studio Deen
---
https://www.youtube.com/watch?v=NU87y-38glA
Konosuba opts for a comedic approach to the 'stuck-in-a-game' genre of anime, and instead of being fodder for 'nerd wish fulfillment', instead it's a very relatable, warm, and happy show that parodies MMO games - and with the help of breaking the fourth wall - anime in general.


---
MAL Rated 7.16, Ranked #2735 | Aired Spring 2002 | Produced by Bee Train
---
This series is based on an actual game and is recommended for the fans of the gaming franchise. Similar to Sword Art Online, getting killed in the virtual world can have adverse effects to the characters' health in real life. The Dot Hack Sign series is quite similar to Sword Art Online in terms of setting.


---
MAL Rated 7.67, Ranked #1081 | Aired Spring 2012 | Produced by Sunrise
---
Unlike in Sword Art Online and Log Horizon, the characters of Accel World are not trapped in the virtual world in which they play. Rather, they are free to exit at any time. However, being privy to the game gives them abilities in real life and losing in that game could forfeit their privilege to play and wipe their memories of it.


---
MAL Rated 7.93, Ranked #623 | Aired Winter 2016 | Produced by A-1 Pictures
---
Although set in a game, the characters of Hai to Gensou no Grimgar have their memories wiped so they don't remember their life before entering, so they are unaware that this world is a game.


---
MAL Rated 8.08, Ranked #432 | Aired Summer 2015 | Produced by Madhouse
---
In Overlord, the non-player characters (NPC) are the only other characters who interact with the protagonist, Momonga. When only Momonga is left logged in, the world of the online game Yggdrasil suddenly gets transported into a fictional world that somewhat follows the same mechanics as the game. And the other supporting characters were programmed by Momonga and his guild. It is still unknown what death can do to the characters in this particular story.
<be>
---
MAL Rated 8.50, Ranked #98 | Aired Spring 2014 | Produced by Madhouse
---
Two siblings, Shiro and Sora, are transported into a world where everything dispute is resolved by winning games. Although the world they are trapped in does not resemble the original online video game they were playing, their exposure to a wide array of games more or less grants them the ability to recognize and quickly adapt to the mechanics of the new world.


---
Dare delve into the whimsical worlds of VMMORPG anime? Once you go virtual, you never go back!
---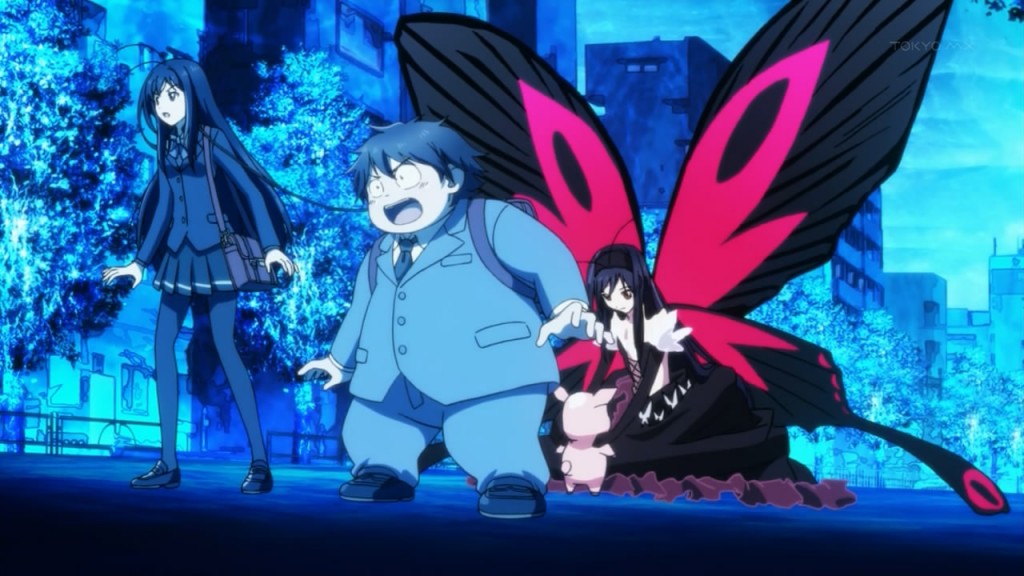 The beautiful realm of Accel World will take your breath away!


The appeal of this rich genre is simple. Most of us have tendencies to immerse ourselves into the fictional world we are really interested in and this genre simply builds further from that. The enjoyment of playing online games with our friends coupled with the absorption in fiction is why many can relate deeply to anime like Sword Art Online and other similar anime. For other recommendations, click here.