---
Afro Samurai brings the funk with its unique theme and brawling Afro Samurai game adaptations!
---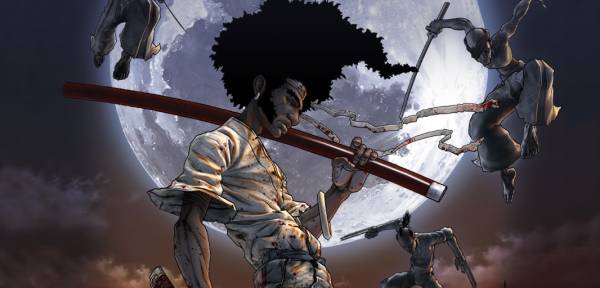 Afro Samurai stands apart from the vortex of samurai action properties, available across various mediums. For one, the lead character is a black man and assumes the role of a samurai. This is highly uncommon in the genre but certainly refreshing.
It's not surprising that Afro Samurai diverts from the beaten path, considering its dojinshi roots. This unique tale was written and illustrated by Takashi Okazaki, and serialized in the avant-garde 'Nou Nou Hau' manga magazine. Fortunately, it proved popular enough to receive various anime and game adaptations.
Let's explore the two innovative Afro Samurai game adaptations that show us the true meaning of samurai spirit!


---
Afro Samurai
Available for: PlayStation 3 and Xbox 360
---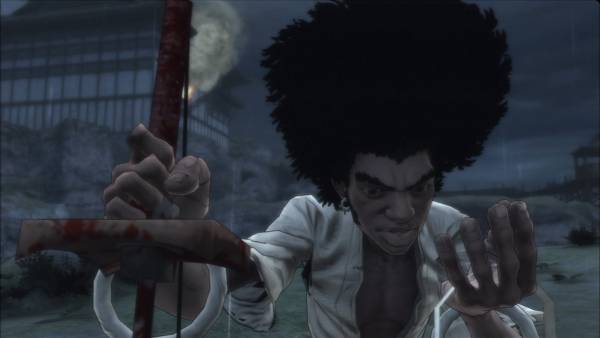 During the first quarter of 2009, Namco Bandai Games released an Afro Samurai game in the North American and European territories. This Afro Samurai game adaptation is a hack 'n slash and 3D brawler with cel-shaded graphics, which captures the art style of the anime fairly well. Furthermore, voice-over is by Samuel L. Jackson and the music is supervised by RZA.
Players take control of Afro Samurai, who is out to avenge the death of his father by hunting down his killer. He controls quite well and it's easy to execute his various moves such as combos, blocking, rolling, dumping and jumping. Engaging enemies in combat is fun and many of the moves are faithful to the anime.
As entertaining as the Afro Samurai game is, it didn't garner high sales and only received moderate reviews. Some of the faults found with the game were some hit detection issues and bosses that were uninspired. Personally, I didn't enjoy how certain enemies would spam the same moves all the time.
At the end of the day, the Afro Samurai game was never meant to be another Devil May Cry or Bayonetta type of brawling game. Afro Samurai may lack the finesse and super-tight game mechanics of those two titles, but it benefits from a more strategic play style. Fans of brawlers shouldn't have a problem enjoying the Afro Samurai game, even if it's overshadowed by the exemplars of the genre.
---
Afro Samurai 2: Revenge of Kuma
Available for: PlayStation 4, Xbox One and PC
---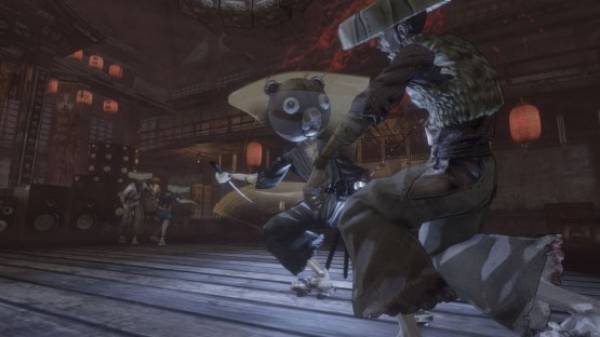 A sequel to the first Afro Samurai game was released on September 22, 2015 and developed by Redacted Studios. This Afro Samurai game was meant to be the first part of a three volume series. Unfortunately, gamers didn't like this Afro Samurai game at all and it performed very poorly. In fact, the publisher announced that they would refund users who downloaded the game from Steam and the PlayStation store.
It's disappointing that the sequel didn't meet expectations, but kudos to the publisher, Versus Evil, for refunding their customers. Nevertheless, the sequel Afro Samurai game had a cool premise as Kuma takes center stage this time. While he was originally Afro Samurai's closest friend, he hunts him down in order to avenge his loved ones whose lives were taken.
Let's hope another game publisher or developer picks up the Afro Samurai license, and give fans the Afro Samurai game sequel it deserves!